Are you looking for a workout buddy / gym buddy? An accountability partner to quit sugar or complete that marathon? Or perhaps, you are new to the city and looking to meet new people who are health-conscious and can support you on your fit journey?
FIND ME A SWEATBUDDY!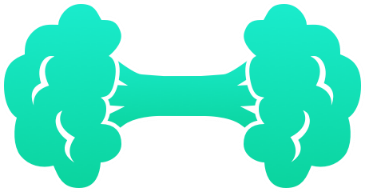 Ever spent hours of your valuable time googling for the 'best group fitness classes in Singapore', 'healthy restaurants with halal options', 'vegan cafes near me in Hong Kong'...scrolled through fitness influencers' Instagram feeds & blogs for the most instagrammable acai bowls or places to suit your low carb / gluten-free diet? Then, having to plot them all out on Google maps to see if they are close to you? (phew!) We have.
Short for Broccoli & Dumbbells, BrocnBells.com is your social platform to meet like-minded people over health & fitness.
Create your FREE profile and start connecting! Browse profiles and connect with others who love a good sweat and eating well, who enjoy places you go to, including your favorite gym & healthy cafe hangouts.
Your journey to finding a SweatBuddy and your tribe starts right here.
FIND ME A SWEATBUDDY!
Use Broc & Bells to support your busy lifestyle and improve your mental, physical, emotional & social well-being. More importantly, be part of this organic community of like-minded individuals and share in this transformative experience, as you venture on your health journeys together!
Because sometimes, you just need that extra support from a friend to push you harder to get back on that healthy bandwagon. Together, we can achieve more!
Join the Broc & Bells community IRL: list of upcoming events
For any other questions, drop the team a note at [email protected]