Are you looking for a gym buddy? Or an accountability partner to quit sugar? Or perhaps, just looking to connect & network with new friends with similar interests and goals over some healthy activities?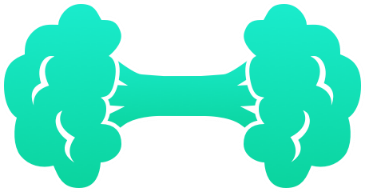 Ever spent hours of your valuable time googling for the 'best group fitness classes in Singapore', 'healthy restaurants with halal options', 'vegan cafes near me'...scrolled through fitness influencers' Instagram feeds & blogs for the most instagrammable acai bowls or places to suit your low carb / gluten-free diet? Then, having to plot them all out on Google maps to see if they are close to you? (phew!) We have.
BROC & BELLS (short for Broccoli & Dumbbells) was created for busy travellers, entrepreneurs, students, parents and professionals to stay healthy while hustling.
DISCOVER curated Boutique Fitness, Healthy Eats & Wellness experiences near you
Find a SWEATBUDDY to workout & refuel with in your city or a city in Asia you're travelling to
Be mindful of what you're spending on. Make a difference & support FOR WOMEN businesses
How does finding your SweatBuddy work?
All you have to do is to fill up a simple form where we ask you questions (based on your activity levels, fitness goals, interests, location, etc) to find the best-ever SweatBuddy for you!
Your journey to finding your own SweatBuddy, or a tribe of SweatBuddies starts right here.
It's a great way to connect, make friends and motivate each other to stay fit and healthy! Because sometimes you just need that extra support from a friend to push you harder.
Together, we can achieve more!
Are you a business owner OR do you have a list of favorite Boutique Fitness & Healthy Eats in your city that you'd like to share?
Share with us here.
Want BROC & BELLS in your city? We would love to hear from you!
Drop us a note at: [email protected]
*1st version launched in Singapore