Are you looking for a gym buddy? Or an accountability partner to quit sugar? Or perhaps, just looking to connect with new people who are health-conscious and can support you on your fit journey?
FIND ME A SWEATBUDDY!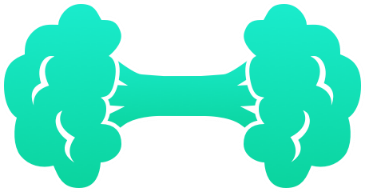 Ever spent hours of your valuable time googling for the 'best group fitness classes in Singapore', 'healthy restaurants with halal options', 'vegan cafes near me'...scrolled through fitness influencers' Instagram feeds & blogs for the most instagrammable acai bowls or places to suit your low carb / gluten-free diet? Then, having to plot them all out on Google maps to see if they are close to you? (phew!) We have.
Short for Broccoli & Dumbbells, BrocnBells.com is an online platform facilitating meaningful social connections for busy, health-conscious people.
Create your profile - for free - browse profiles and connect with other like-minded people over your favorite healthy hangout locations and similar lifestyle choices!
Your journey to finding your own SweatBuddy, or a tribe of SweatBuddies starts right here.
FIND ME A SWEATBUDDY!
Use Broc & Bells to support your busy lifestyle and improve your mental, physical, emotional & social wellbeing. More importantly, be part of this organic community of like-minded individuals and share in this transformative experience, as you venture on your health journeys together!
Because sometimes, you just need that extra support from a friend to push you harder to get back on that bandwagon. Together, we can achieve more!
Join the Broc & Bells community IRL: list of upcoming events
For any other questions, drop the team a note at [email protected]