Being Busy is such an empowering feeling!
By bringing together a community of like-minded women, we want to create a safe space to make connections and be supported, and where people can easily share their thoughts on their health, social and business lives, thereby creating more time to take action.
More importantly, to have the ability & health (mental, physical, emotional) to be Busy!
Do you identify with our message and community?
Join us to make a difference to the world around us. Help us reach out to other Women to inspire them to lead an active & healthy lifestyle too.
Here are 7 simple ways you can contribute to the movement!
Introduce yourself to the ladies in our Closed Facebook group
Find fellow Busy Women ladies on Instagram via our hashtag #TEAMBUSYWOMAN. Hashtag the same in your posts to share your active lifestyles, #fitspo moments, healthy recipes, etc with the community!
2. Refer a friend
Know a friend or fellow Busy Woman who can benefit from joining the community to live better, together?

P.s. We may surprise you with a mystery gift! ;)
3. Put a custom banner or hyperlink on your website, blog, email/newsletter, or social media
Link thebusywomanproject.com to your website (banners & images)
If you require a custom banner for your website, please feel free to let us know! Email: [email protected]
4. Motivate a fellow SweatBuddy
How about building healthy relationships whilst working out all at once? Find your SweatBuddy
5. Empower a For Women Business
Develop conscious consumption habits and support For Women brands in the Health, Boutique Fitness & Wellness space. Discover at BROC & BELLS
Know a For Women individual or brand in the Health, Boutique Fitness & Wellness space? Share them with us! #NuConnective
6. Start a Chapter
Want to see The Busy Woman Project in your city? Think the initiative can support other Busy Women in your city to live better? Let's get this started!
Email us: [email protected]
7. Share a post on social media and tell your friends about The Busy Woman Project!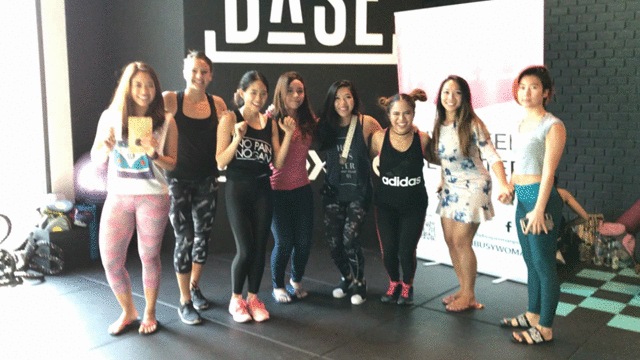 ---
This month, we challenge you to partake in our exploration of the various aspects surrounding Conscious Living.
Conscious Living starts from the simple act of being more aware. Being mindful of self – your thoughts, your emotions, your decisions, what you eat, what you consume / purchase, as well as what surrounds you.
By living in the moment and gaining consciousness of how and why your actions can actually affect yourself, other people, the society and environment, you can then create a space where you are making thoughtful decisions, instead of going with the flow.
Here are 3 simple ways you can join the conversation:
Share with us Conscious Brands that you are aware of which are for the Environment, for Women Empowerment (i.e. Women-owned/led brands and/or programs that support Women Empowerment), etc. Simply hashtag #TBWPXConscious on any of your social media posts.

Feedback to us what are some topics you'd like to learn or hear more of with regards to Conscious Living. Drop us a note at: [email protected]

Post on our closed Facebook group what Conscious Living means to you and how you're exploring to be more conscious 🙏🏽.