If you did not worry about your environmental footprint prior to having kids, chances are it will be on your mind from the moment you chuck your first diapers. The seemingly endless array of stuff you accumulate and dispose of as kids grow is alarming!
Whether you are a parent, a to-be parent or not, how can we tread a little lighter with our purchases, as well as raise the next generation to care about taking good care of the earth?
The key is not in the scale of your eco-warrior prowess but rather that you lead by example and create sustainable habits. Commit to what is doable for yourself & your family and start taking actions as you mean to go on so that your green habits stick. Remember that every small change makes a difference.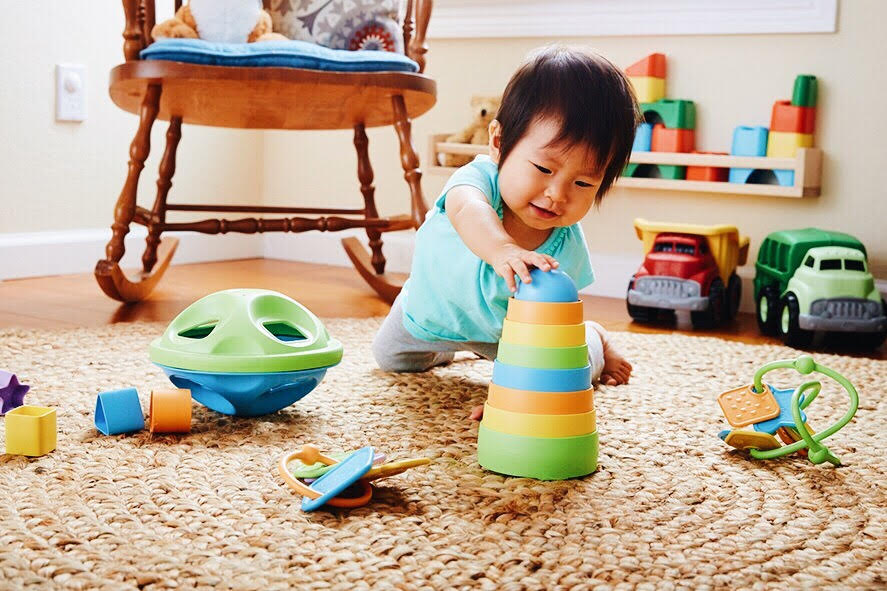 Here are a few tips on how to get started:
Gear
New parents want to give their babies the best of everything - from beautiful cribs, to high-tech swings, to designer carriers and multiple strollers. But, as parents of older children know well, babies grow out of these items very quickly. Even with your first born, aim to take on items from friends or purchase secondhand to decrease the impact on the environment.
If you have decided to buy brand new gear, whether it is a toy, equipment or furniture, find out if the companies you are choosing to support, value the environment and that they are committed to making the world a better place. Bring your kids shopping with you, and talk about what you're buying and why.
Our Pick: Green Toys
Repurpose Activities
Inspiration is plentiful these days. Rather than turning to the toy store every time you think your kids might need a new dose of stimulation, just simply think about what you are about to put in the bin and look for step by step resources via Pinterest or Facebook for ways to repurpose and make crafts from everyday items that would have otherwise been disposed. Or, grab those stained t-shirts and burp cloths that are headed for the trash, an old duster handle and some thread, and get dusting!
Our Pick: Pinterest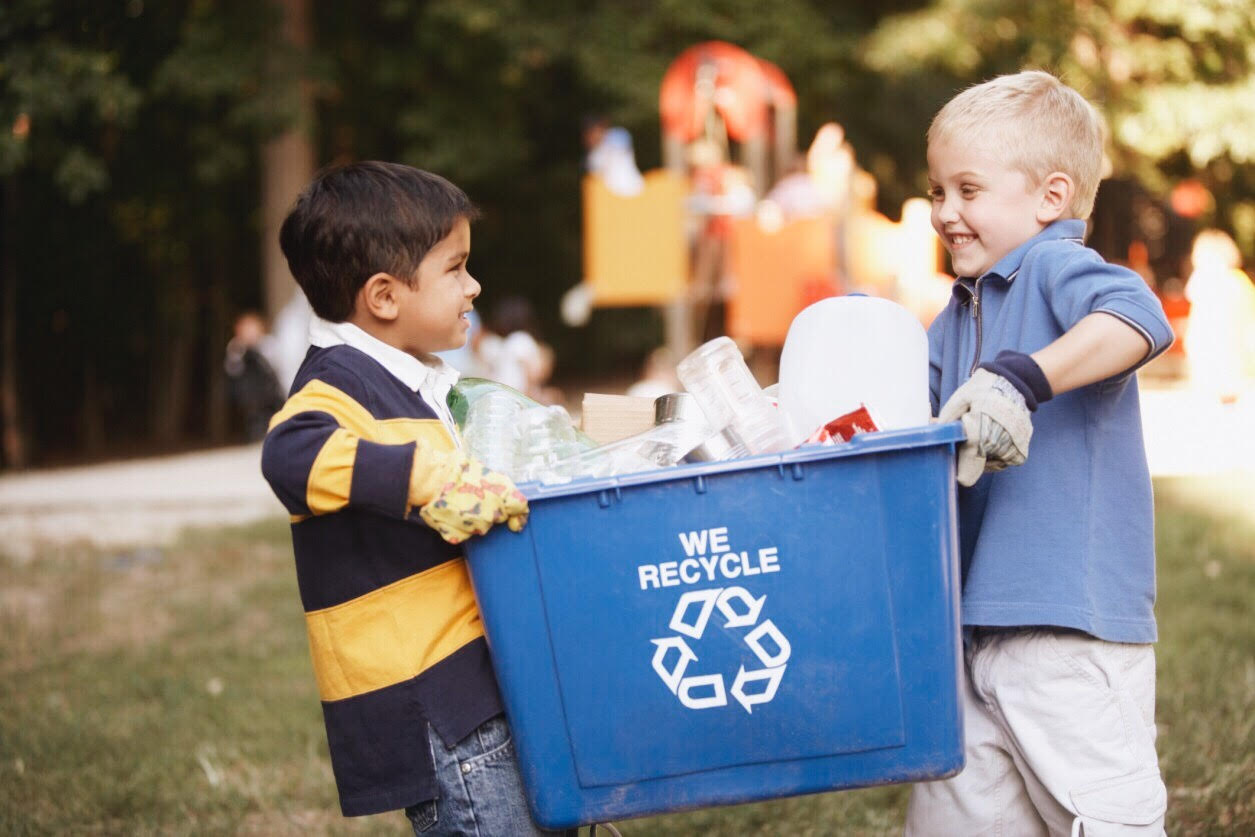 Recycle & Learn by Doing
As the adage goes, "Tell me and I'll forget, teach me and I'll remember, involve me and I'll learn."
Involving your kids in environmental protection initiatives is a great way to make an impact on their impressionable little minds. It might seem like additional hassle to recycle, but make it a point to use separation bins where available. Another great way is to involve the whole family in garbage cleanup to make a lasting and impactful impression.
You can make recycling education a fun game with your toddlers too! Set up a scavenger hunt and, with each round, get them to look for things that have specific properties. For example, "look for something plastic with a number 5 on the bottom" or "spot the 3 recycling bins nearest to you". Get creative!
Our Pick: Plastic Free Seas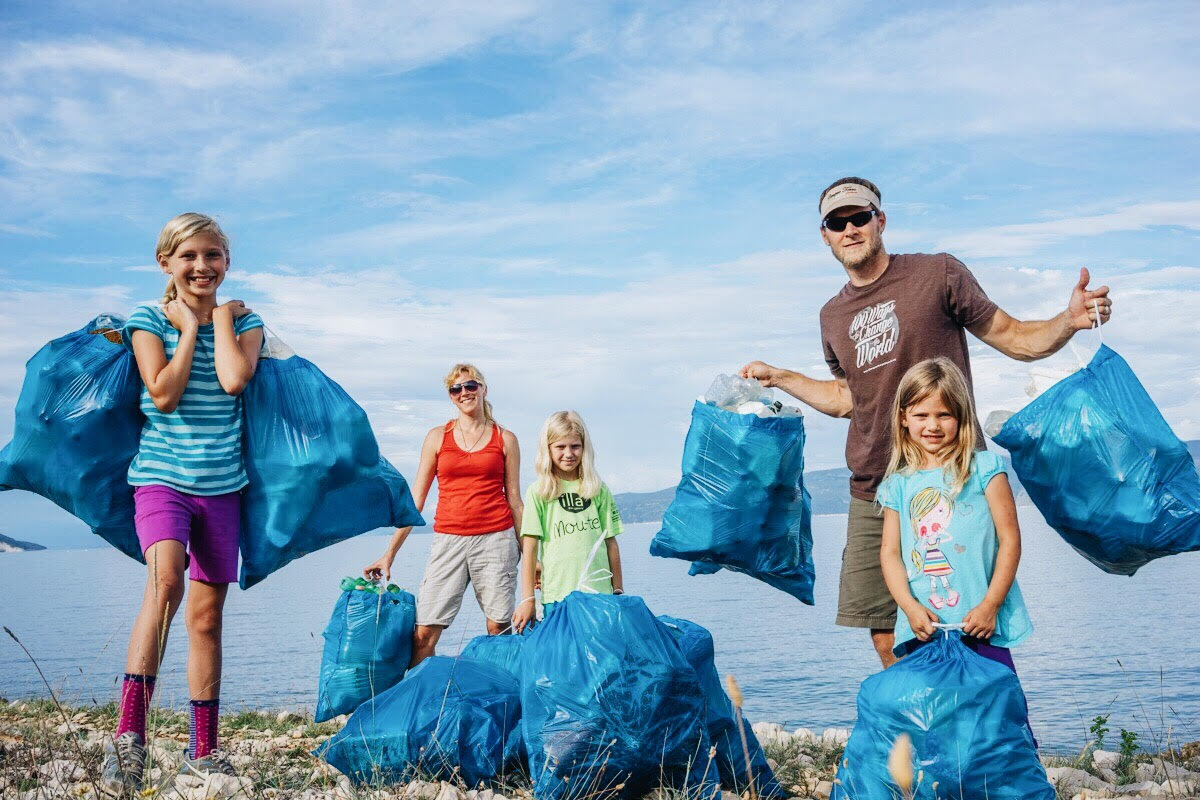 Spend time in Nature
According to Catherine Broom, Assistant Professor in the Faculty of Education at UBC Okanagan, a study showed that 87% of the respondents who played outside as children, expressed a continued love of nature as young adults. And of that group, 84% said taking care of the environment was a priority.
Whether it is taking an easy hike in the woods, or a leisurely stroll as a family on the beach, taking pleasure in the outdoors leads to a greater connection with the natural environment. Enjoying and observing the beauty of the natural landscape, and having little chats about how we must treat Mother Nature with respect and care, goes a long way.
Our Pick: Little Steps Outdoor Guide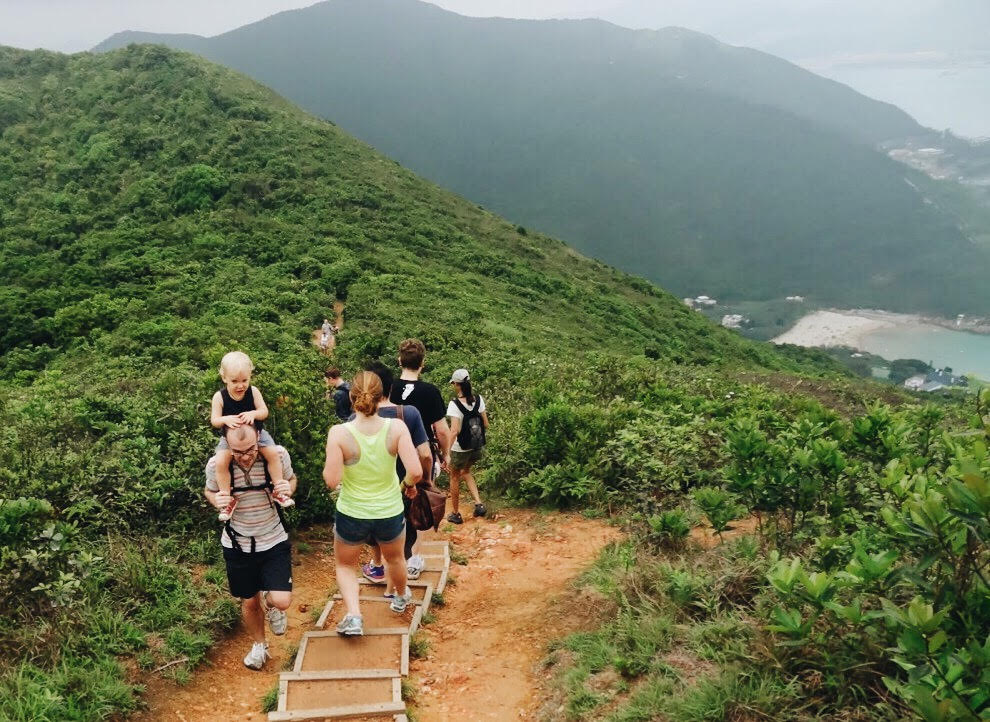 Ditch Plastic Straws
Just the simple act of doing away with plastic straws is an important step towards greener parenting. Single-use plastic straws are one of the top ten items picked up at beach clean ups. We use plastic straws for an estimated 20 minutes before we toss them away, which is a very brief use for something that will never biodegrade.
Kids love turtles - so if you are up for it, show them this viral YouTube video of the poor little sea turtle having a plastic straw removed from its nostril to give them some context. The kids would not want to hurt a turtle!
Our Pick: Plastic Free HK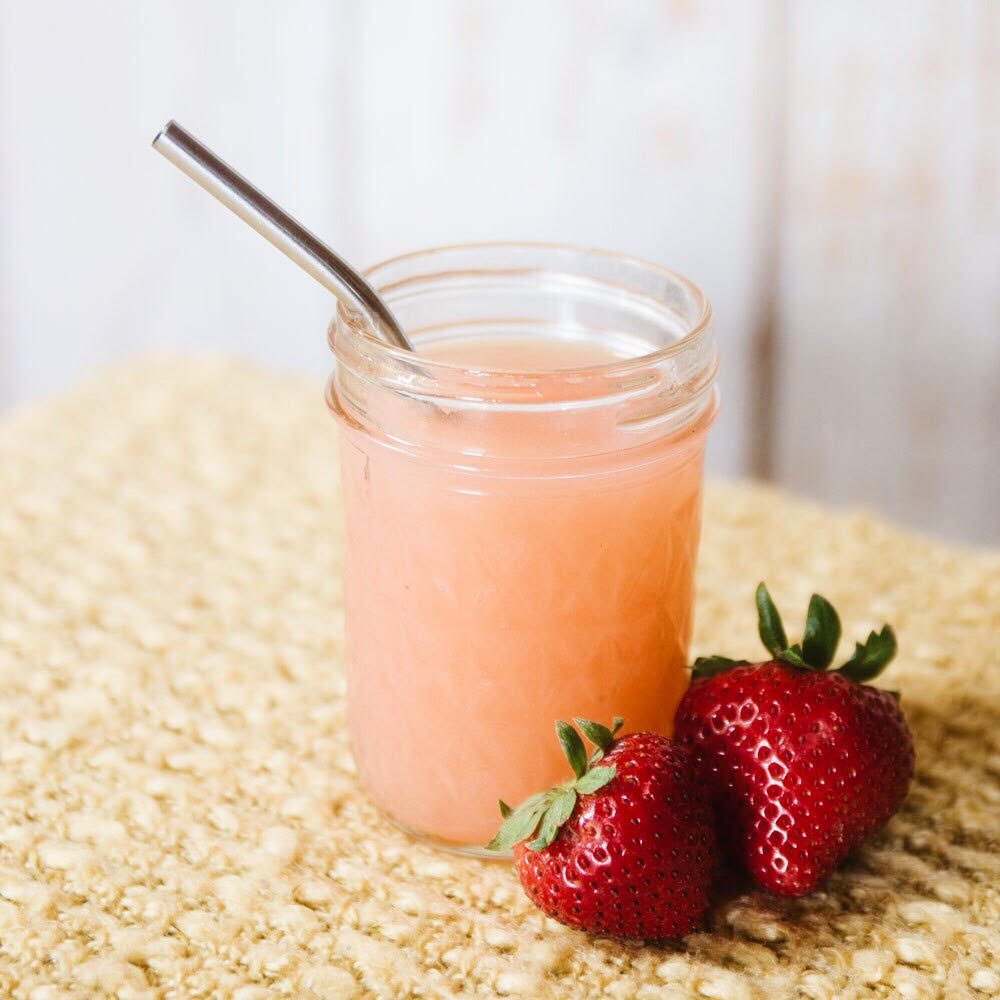 Clothes
Did you know that the average child outgrows over 1,700 items of clothing? That's slightly insane, especially when you multiply that figure by each sibling. If you think about the cost of this mountain of clothing, it might send you running straight for the cheapest possible threads...
This may also be one of the biggest impacts you can have on your environmental footprints. So, pause to consider your options carefully. Avoid fast fashion where possible, as they typically come at a tremendous hidden cost. Instead, if possible, opt for brands that uphold the highest quality standards so that they will last beyond your family.
Buy less, choose well and resell. Buying and selling secondhand kids fashion is an incredible way to ensure that we keep high-quality kids fashion in circulation and out of landfills for as long as possible.
Shopping secondhand is also a great way to save on the staggering cost of dressing sprouting kids without turning to disposable fashion!
---
Article contributed by Sarah Garner, founder of Retykle. She started Retykle with the intention to make buying and re-selling great quality baby and kids' clothing as convenient and as stylish as buying new, whilst meeting price and eco conscious needs without sacrificing style or quality.
Prior to this, Sarah worked in luxury fashion for over ten years at high end establishments including Lane Crawford and LVMH, etc. She knows first-hand how many high quality items often sit in closets with their tags still on, or barely worn, waiting to find a new home.