To celebrate WONDERMOMS & Mother's Day, we speak with a couple of amazing ladies - entrepreneurs, fitness instructors, corporate warriors, and making time for their children & family. More importantly, they prioritize their own health & wellness + their family's.
What started as a personal quest, expanded into her life mission – to create nutritious and delicious meals for all ages.
Ifat Hindes was born in Israel and grew up initially in the Caribbean and predominantly in Hong Kong.
In 2013, she opened Hong Kong's first entirely gluten free restaurant and bakery, Choice Cooperative. She is also a regular contributor to various publications such as Sassy Media Group, offering health & wellness articles and recipes.
In 2016, she started Project Wellness, offering the learning of health through wellness cooking classes, walks, healthy home makeovers, as well as acting as a wellness and health advisor to celebrity chefs, restaurants and corporates.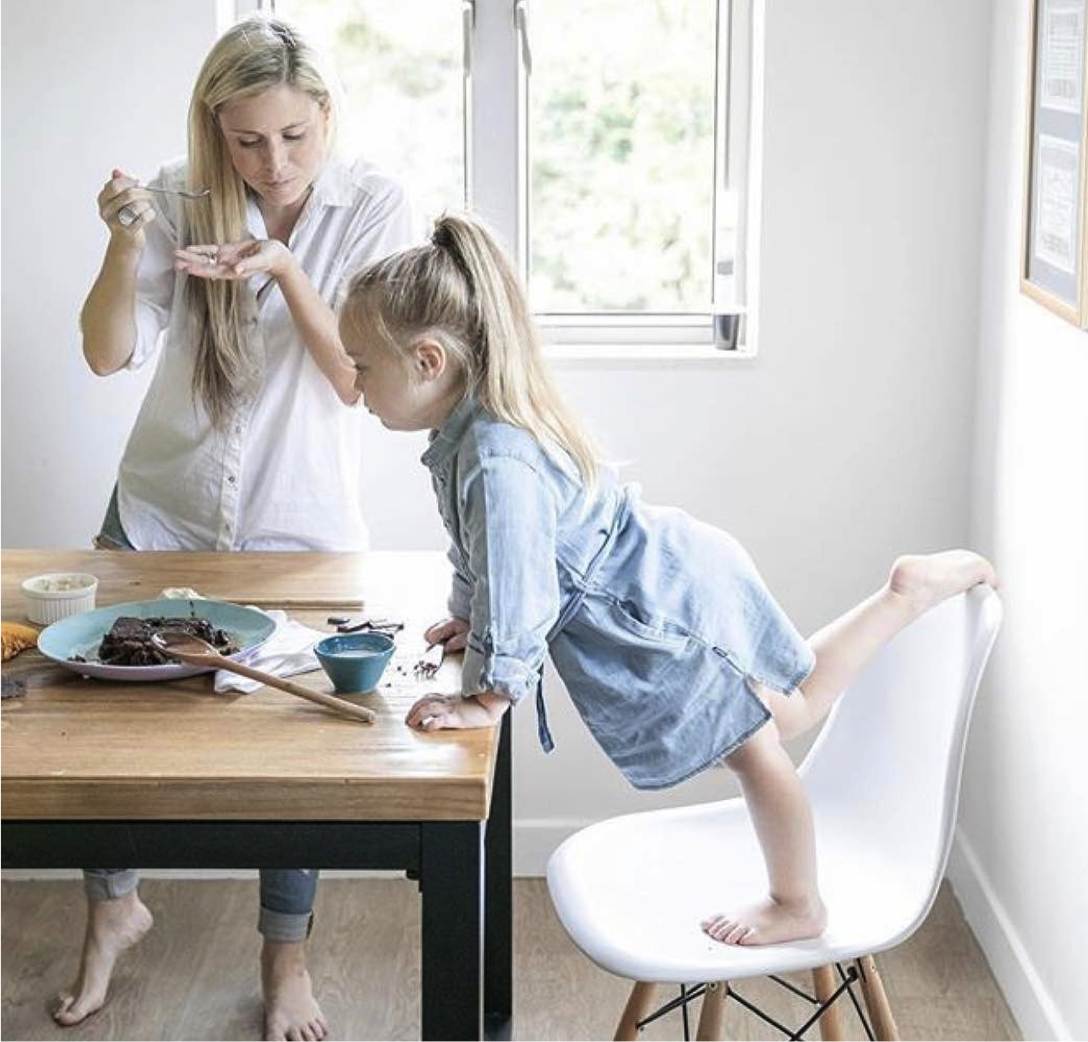 Age: 38
No. of kid(s): 3 kids, 6, 4 and 2
Favourite type of workout: Gym - Studio Fitness; Home - Tracy Anderson & Jillian Michaels DVDs
Favorite healthy eats café: Grass Roots Pantry, HOME Eat to Live, Genie Juicery, Lily & Bloom, Mott32, Fish & Meat
Favorite productivity tool: Traditional notebook and calendar (hand-written) - I double up with my phone calendar
What is a typical day like for you?
At the moment I am completely consumed with being mommy and juggling Project Wellness, which is my newest venture. I am passionate about changing people's perspectives about health & wellness from the ground up, so I'm taking the challenge on not for just the expats, but for the local community!
I wake up at 6am and check emails and messages, and proceed to make breakfast with the kids - I want them to learn to make their own meals, so I have them make their own and wash dishes after. It is something my mother instilled in my older sister & I when we were young and it has stuck on us ever since. We then quickly get my eldest dressed and take him to school.
When I get back, I make my bulletproof coffee and play with my other two kids for about half an hour, followed by a workout. I will do 15 mins if that's all I can afford, and one hour if I can. Healthy movement is the key to my mind being more balanced and excited about the day. After which, I do some work, Skype meetings, emails etc. I am back at the kitchen at 11am to make my son's lunch before dropping it off warm at school. I give him a great big HUG and tell him he's got the day - it's all his and nothing is going to stop him.
My afternoon involves taking care of the kids, sending them for dance training and squeezing in some work before the evening. I prepare a quick dinner before heading out for any meetings or events at least twice a week. Otherwise, I'm then doing a little more work before it's bedtime cuddles for the kids.
I pretty much, fit work in around their schedule. Yes, it's hectic and tiring, but I'd rather this than not seeing them as much as I do.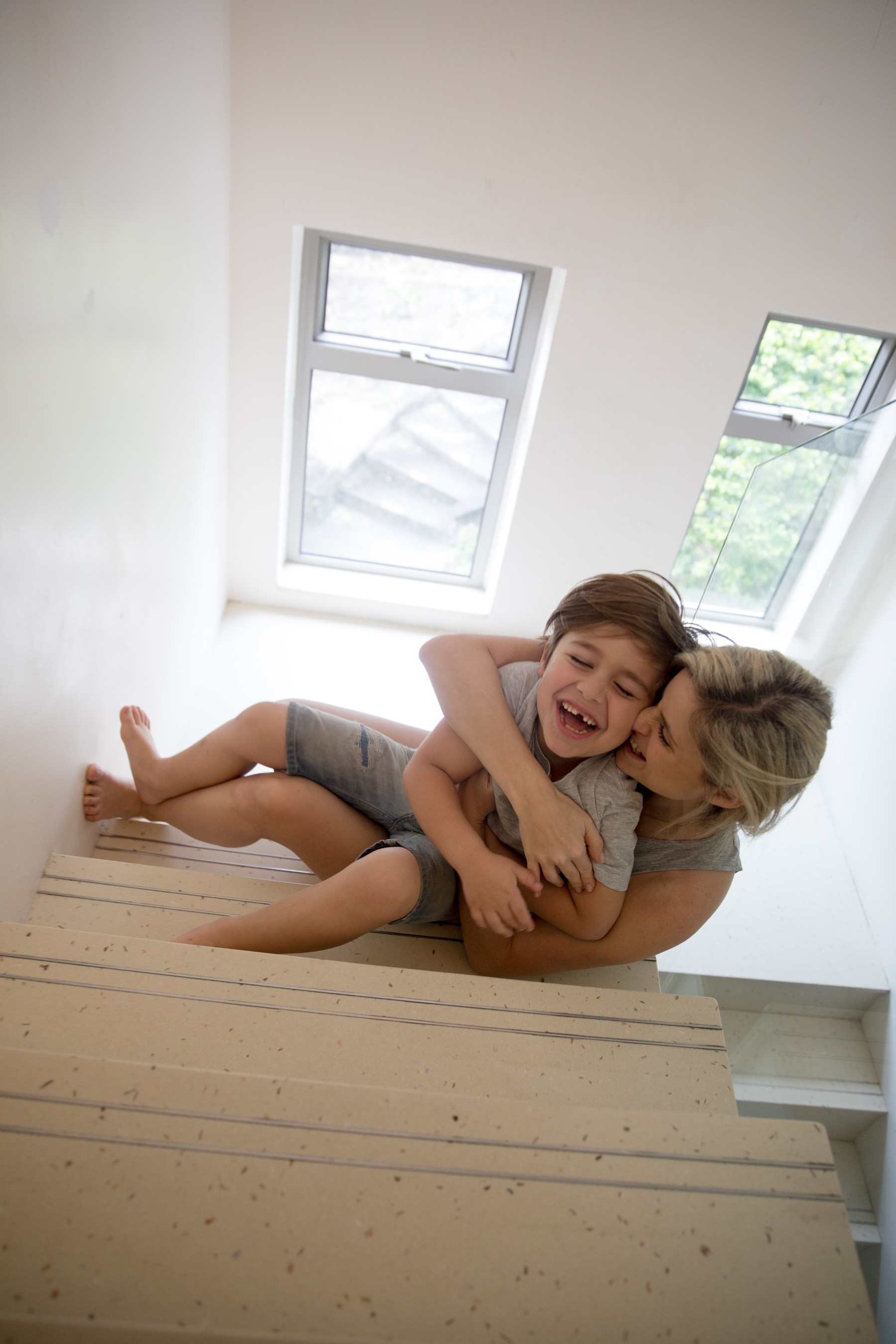 Did motherhood change you?
YES in every way possible ... I'm still me. I just care about things on a whole different level that I never knew was possible. My motherly instinct took over me and I did exactly what my gut told me to do (instead of what I had imagined I would or wouldn't do).
People often feel the need to chime into my life. Recently, I got told I'm a helicopter parent, and that I should let my children do this or that. I've never thought to comment on how anyone else parents their children, so I felt overwhelmed. Recently (and to my shock), some people told me not to breastfeed at an event because men are there and that they will sexualise me, and the only acceptable place is in the toilet.
I also get told by some who can't believe I go out to events 2-3 times a week implying that I don't value my time with my kids. It's crazy, but so do I - as a traditionally Jewish family, a lot of our holidays and practices surround the dinner table. Every Friday is the Sabbath meal, which is something we take quite seriously.
Too many critics and not enough embracers. I'm thankful for the circle of trust that I have around me. Most importantly, I'm grateful for my best friend and fellow mommy super hero, Shareen who always says "who cares what anyone thinks as long as in your heart, you know you're doing the right thing and that's all that matters".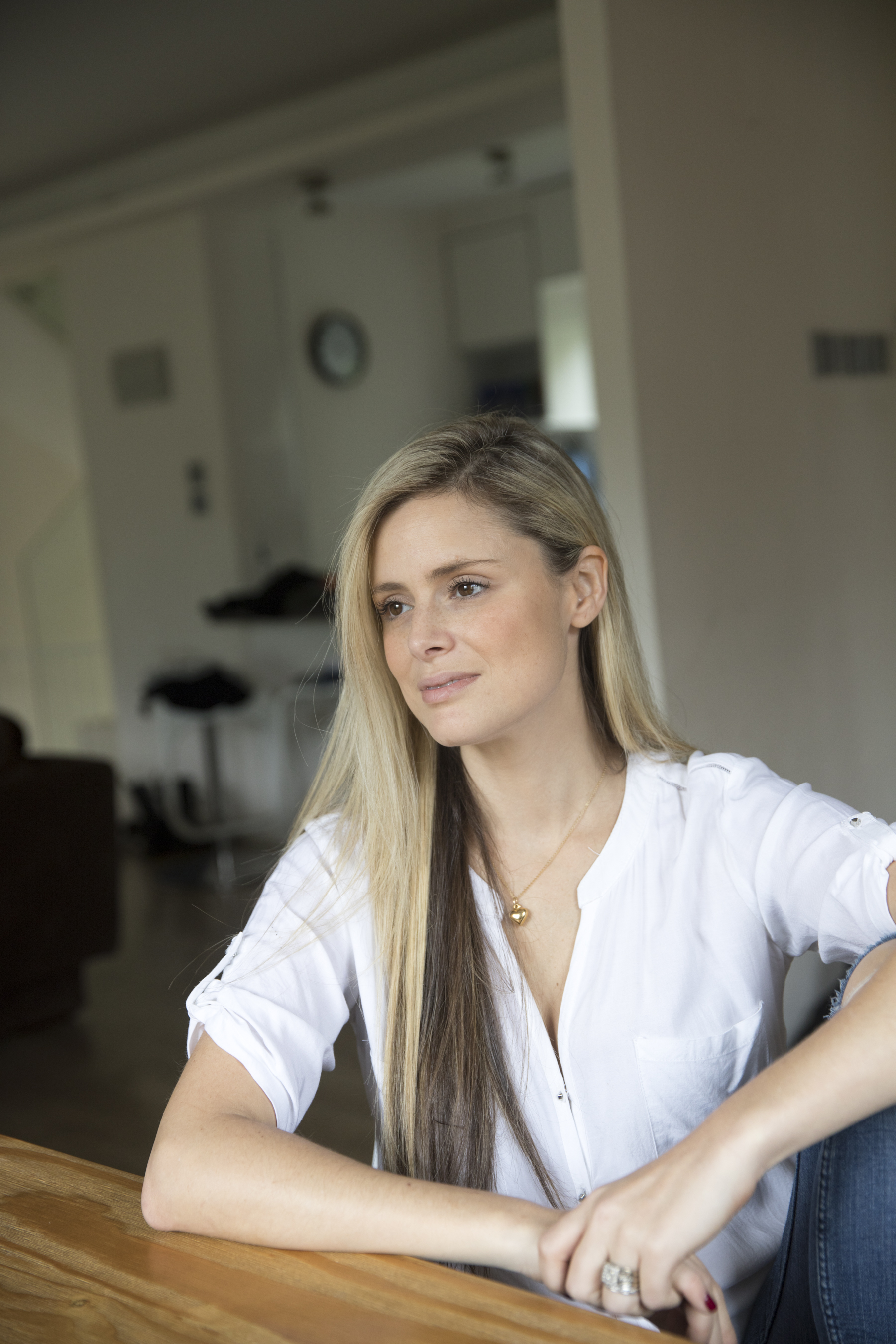 What did you find most challenging while being pregnant? Managing my mood swings. I remember every pregnancy, I would laugh so hard, and that for some reason it made me cry so much! Other than that, I absolutely LOVE being pregnant. The weight gain doesn't bother me one bit - I know I can loose it in time and I'm not in a hurry either.
Did you keep relatively active and healthy during your pregnancy? Absolutely. I walked everywhere 3-6km daily and loved it, and ate what I craved, making sure it was the healthiest possible. So if it was a milkshake, I'd make a smoothie that tasted like one, loaded with nutrients.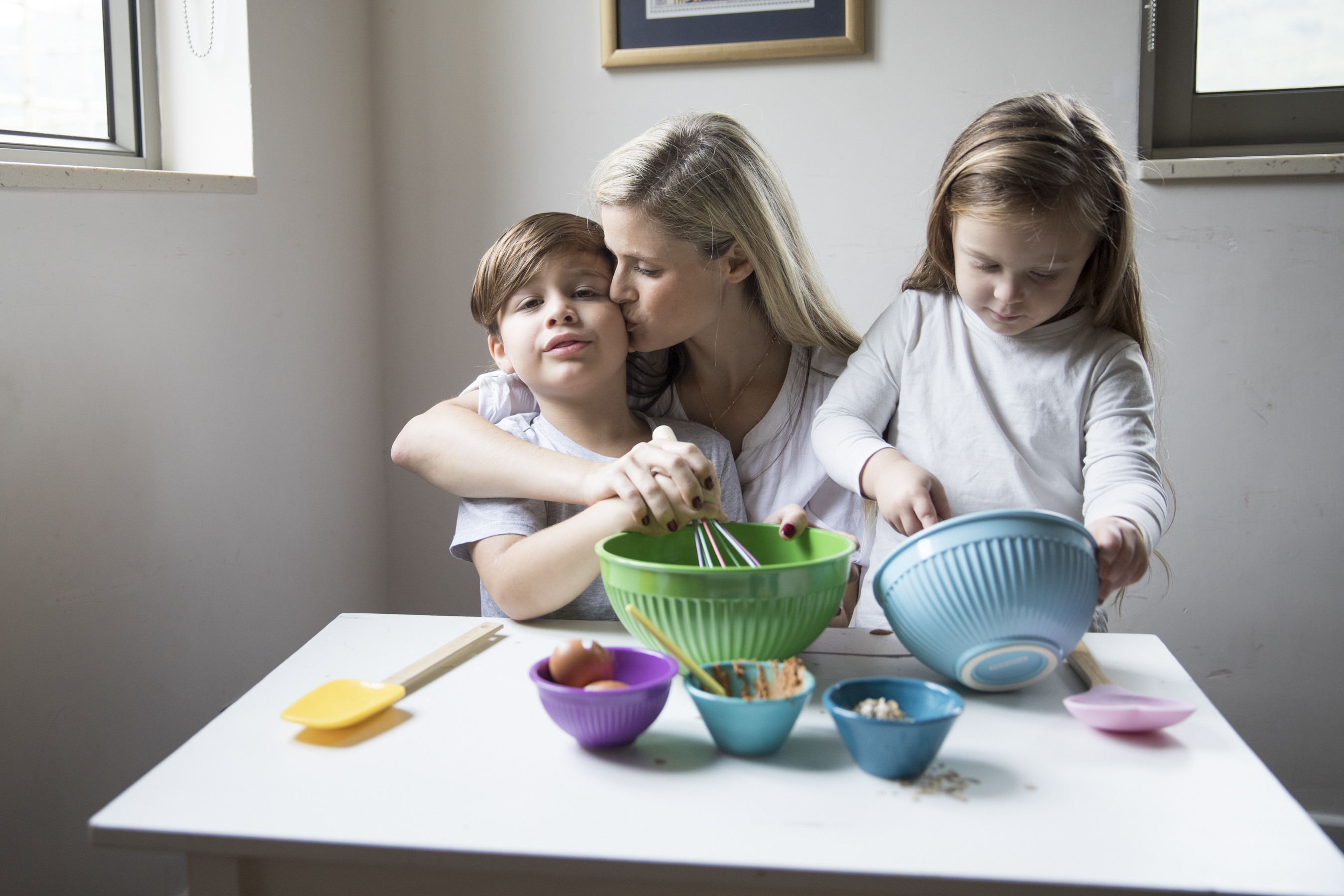 What are some of the healthy habits you & your family adopt?
When it comes to food, we try and eat as organic as our budget allows. We buy things that we 'know the source'. Home is pretty much a healthy haven but we have an 80/20 rule. When we are out, we relax a little because HK doesn't have healthy options readily available everywhere.
We try to instil a healthy mindset approach to all things - when the kids argue, we try and implement positive discipline where possible. I don't always do well in this arena, especially when I'm tired, but we try as much as possible to "use our words" to express our feelings at home. We use calming breathing techniques too and, even when their whining is excruciatingly painful, we try to not show them. Easier said then done, but there is nothing worse than not feeling heard or cared about.
I'm proud that when the kids go to the playground or beach, they've picked up my husband's habits of cleaning up the trash they find and taking care of their environment too.
What do you think is the best gift you can give to your children?
TIME - it is the best gift we can ever give. We will always love and care for them but every son or daughter, no matter their age... the best gift they can ever receive from a parent is their time.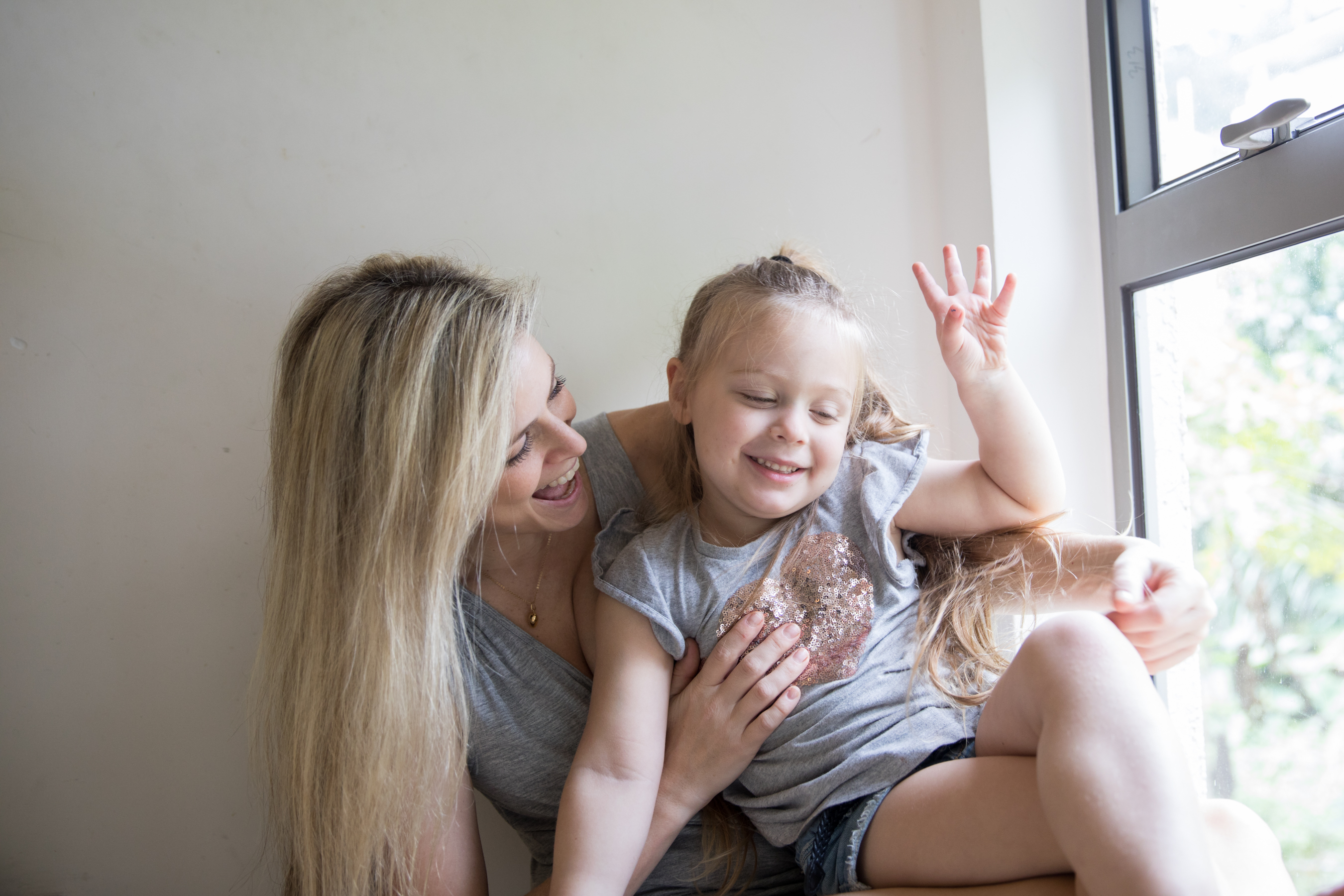 What is your mantra you live by?
"Do what you feel in your heart to be right, for you'll be criticized anyway." — Eleanor Roosevelt.
What is the biggest realization / learning point that has impacted your life recently?
That I really haven't ever had boundaries. Not in my friendships, colleagues or family. I realised that when people were upset for something I had no control over, I'd apologise!
What changed is having kids and not wanting them to experience the difficulty I had with this. We try and respect our children's boundaries and also instil in them the right to have their own too. Not wanting to hug a family member, or friend, and not being forced to do it is respecting their boundaries. Also, not being apologetic for things which weren't in their control. Not everyone needs to get along, but we should be respectful of one another.
What is your top piece of advice or learning point you'd like to share with other Busy Women entrepreneurs who are looking to start their own families too?
Follow your heart, do what feels right to you and don't ever feel bad for making choices you think are best for your family.
People will either celebrate you as a mother or belittle you. Go where the love is and always do what your heart tells you is right. For me, it's living the way I do - I'm currently in my home office whilst my kids are running around upstairs singing and dancing. It's distracting, especially when they quarrel, but I would rather this distraction over any other.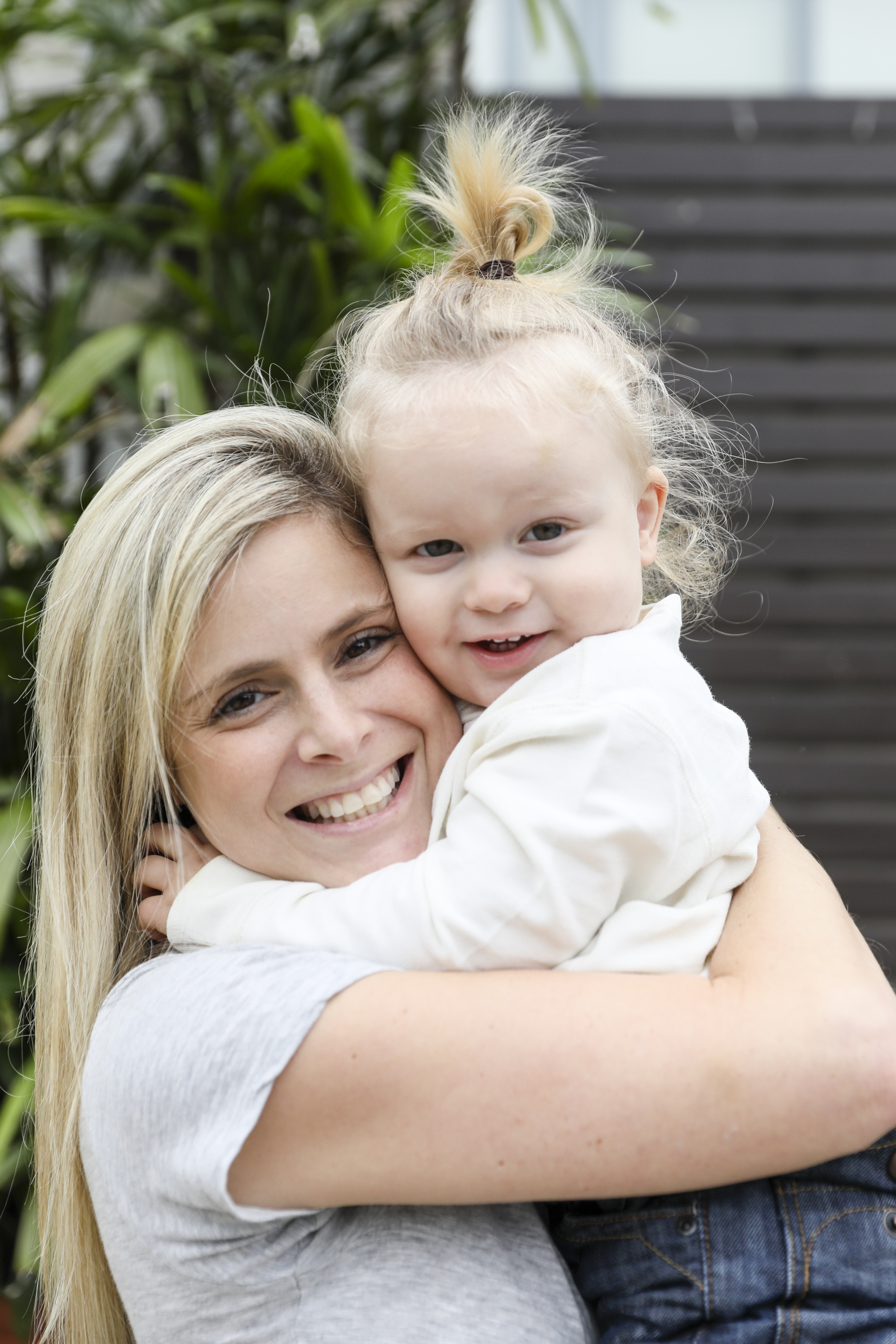 What is your go-to recipe when you're very Busy?
My Green Monster Smoothie!!
Purple Monster Smoothie
1 Cup Goat Whole Milk Kefir or any nut/seed milk of choice really
2 tsps Nuzest Greens
1 Scoop Nuzest Vanilla Powder
2 Tbsp Collagen
1 large Banana
½ Cup Frozen Mixed Organic Berries Give it a good blast ensuring everything is blended thoroughly… Then enjoy! You can make it a green monster by adding two or three frozen organic spinach cubes.