Shanghai, 16th July 2017 (Sunday)
VENUE: Xin Tian Di, Tai Ping Qiao Lake (Huangpi Nan Lu, close to Xingye Lu) 上海新天地太平桥公园人工湖 // 1:00pm - 1:45pm
Reserve your spot! Email us: [email protected].
Kindly provide us with your (i) Full Name (ii) Mobile No. (iii) WeChat ID (iv) IG account (if applicable).
Kickboxing is a comprehensive 'self defence' workout for the whole body. It combines quick movements, together with the use of Boxing, Muay Thai and Karate to achieve incredible and efficient training results.
The workout doubles as a strength training and high endurance, cardio session – think empowering karate kicks and boxing punches! Celebrities like Angelina Jolie and Eva Mendes have incorporated Kickboxing to their workouts.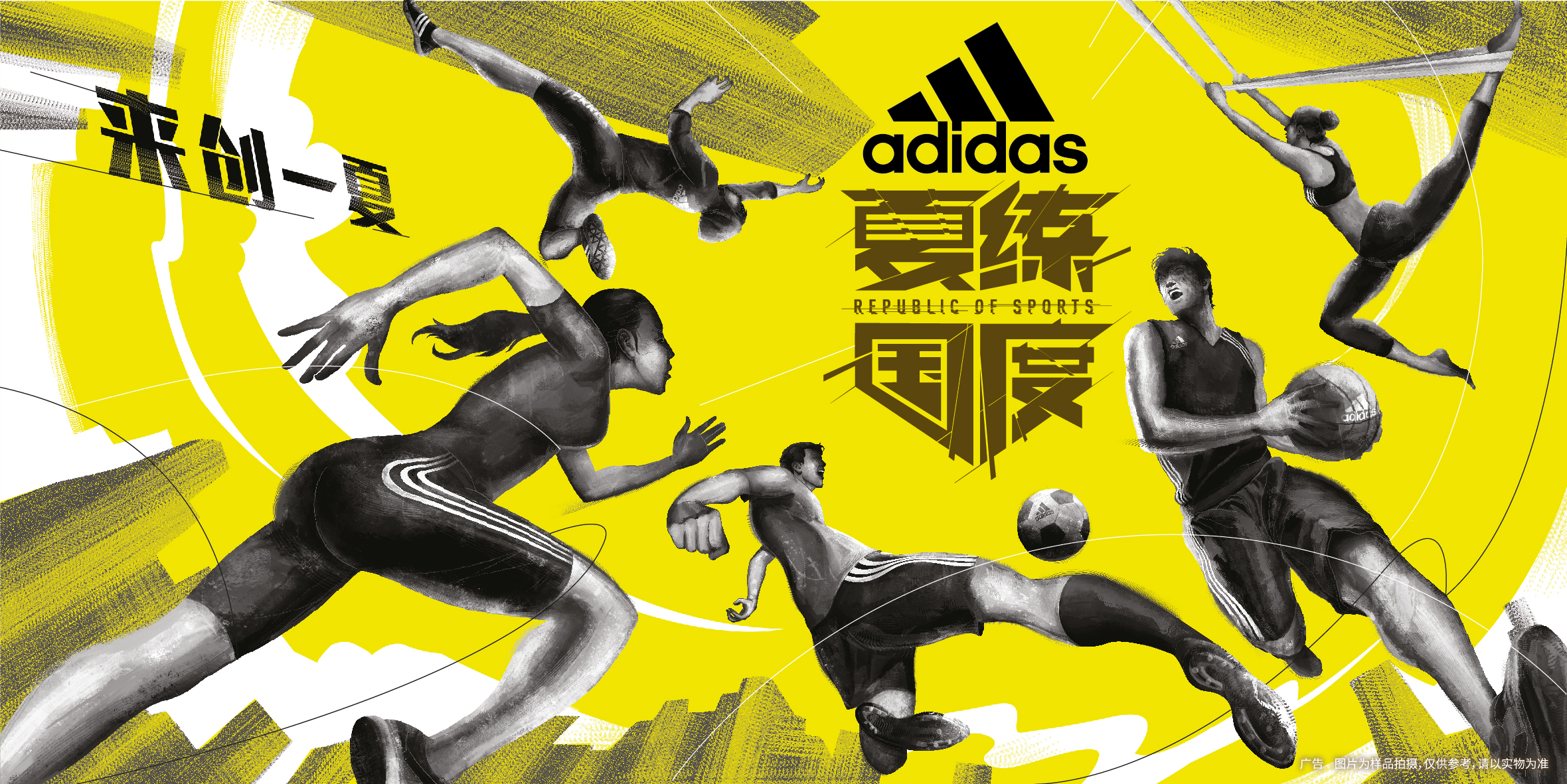 This experience is a part of Republic of Sports - a national fitness event in the Republic of China to promote an active and healthy lifestyle.
Note: Towel, banana and water provided.
Come dressed in your favorite adidas apparel and/or shoes!
Additional information for attendees:
Upon arrival, guests will go through reception and sign a waiver form + scan a QR code for general check in. While in line, guests are required to become a member of adiCLUB via WeChat. Once past the security, guests can head to the gym ('training zone') to check in for the class and will be provided with a wristband.
Kindly arrive 10-15mins earlier for registration as the class will start punctually at 1pm.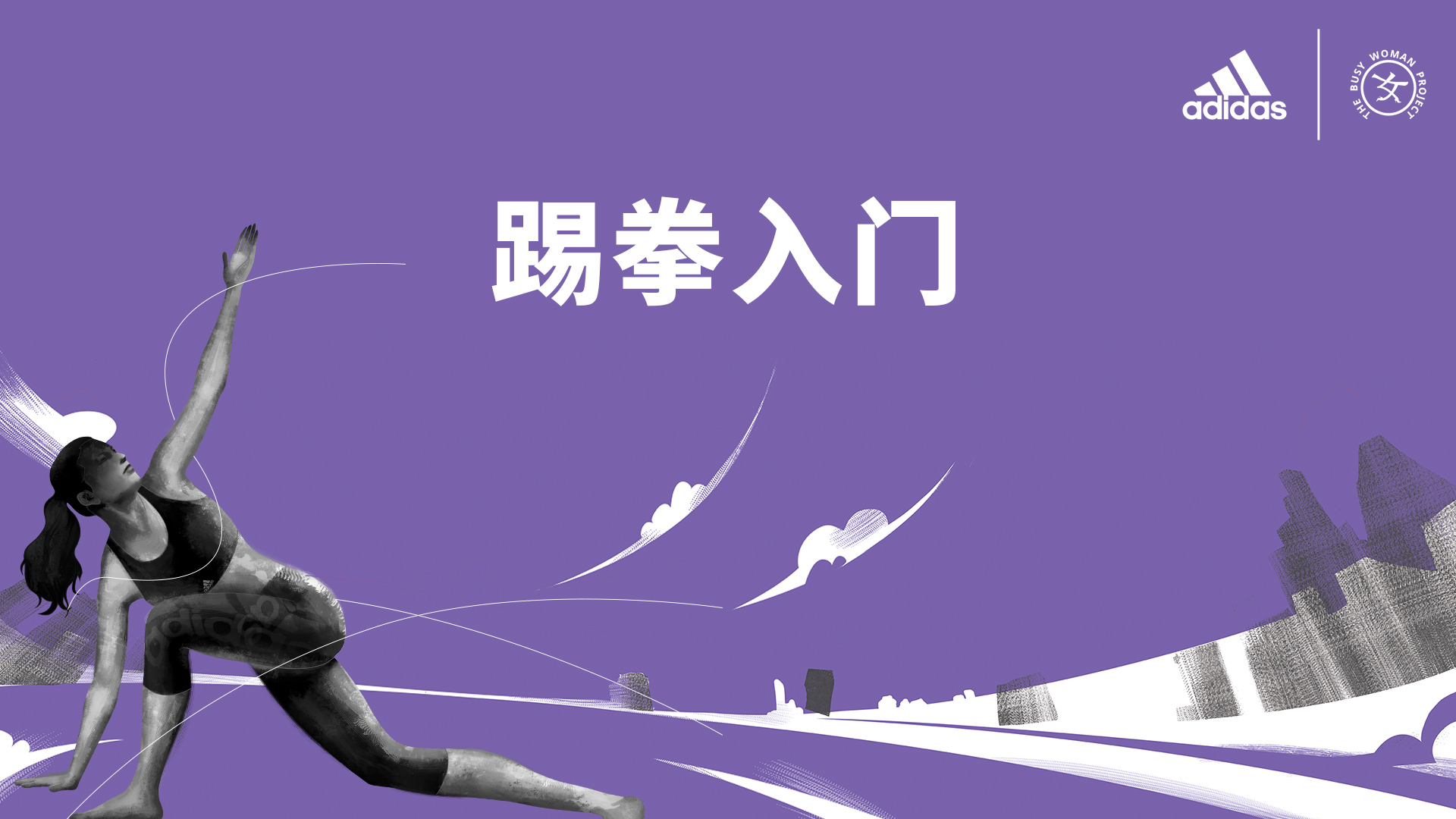 ++++++++++++++++++++++++++++++++++++++++++++
About The Busy Woman Project:
We are Asia's Community for Busy Women to live, feel and be better.
Our mission is to connect, empower & inspire Women to be happier and healthier. We do this by making healthy living (mentally, physically and emotionally) easy, efficient and sustainable for Busy Women, with a focus on Health, Boutique Fitness & Wellness experiences.
We offer ladies an online platform, as well as on the ground sweatworking experiences, which were previously held in Singapore, Hong Kong, Bangkok and Shanghai.
We also place emphasis on supporting For Women brands in Asia, encouraging our Community to do their part For Women and consume with purpose.
By bringing together a community of like-minded women, we want to create a safe space to make connections and be supported, and where people can easily share their thoughts on their health, social and business lives, thereby creating more time to take action, and have the ability & health to be Busy!
Moving forward, we aim to continue providing more tools & curating experiences to simplify & improve the lifestyles of Busy people to become healthier and happier as a whole.
About adidas:
adidas is a leading sports brand and designs some of the best performance-driven athletic wear & sport-inspired fashion, favoured by top celebrities and athletes globally.
阿迪达斯"夏练国度"活动 - 来创一夏
这个世界上,每一个人都是亿万人中独一无二的存在,都可能因为创造力而变得与众不同, 而运动正是一个绝佳的平台来让每个人发声, 表达自我、突破常规。今夏,在这个专属运动的季节,为了号召运动爱好者们探索运动创造力,释放运动天性,全球重要的运动品牌之一阿迪达斯将再掀全民运动浪潮,倾力打造创意运动理想国"夏练国度"。继去年在上海举办的"夏练国度"活动获得热烈反响后,今年阿迪达斯会将运动战火蔓延至全国四大城市。自6月16日起至7月30日,从北京开启,途经上海,成都以及广州,阿迪达斯将在四地共同打造这场运动盛会,开启创意十足的运动挑战,邀你#来创一夏#。
About Aboro Academy:
Aboro Academy is Shanghai's only Boxing Academy with a World Champion coach and a team of professionals coaches.
Michele Aboro is the Head Coach at Aboro Academy. Born in London, Michele is among a select few in history to retire at the top of their game as an undefeated Boxing Champion. Apart from being the Kickboxing World Champion for 5 times, she was also voted "Pound for Pound" best Female boxer in the world for 4 consecutive years.