With over 100K followers on her social media and 4 yoga studio locations across Singapore, plus a new barre studio - Barre Lab, this beautiful & vibrant #fitspo yogi and entrepreneur shares with us what drove her to leave her finance career - pushing past any limiting beliefs and taking that leap of faith to pursue her passion for yoga and wellness.
In conversation with Jasmine Chong - founder of Yoga Lab & Barre Lab; home to an amazing team alongside Betty, Kat Meadows & more.
What are you busy with?
My day typically starts at 6am when my two dogs will bug me for their breakfast. My first private student will start at 7am and the next one at 830am. I will go for my own practice between 1030am-1230pm. A quick lunch with loved ones. And I am back home in the afternoon to spend time with my dogs or I am off running errands for the studio. I will be back teaching again in the evenings and my night ends at about 9ish 10pm.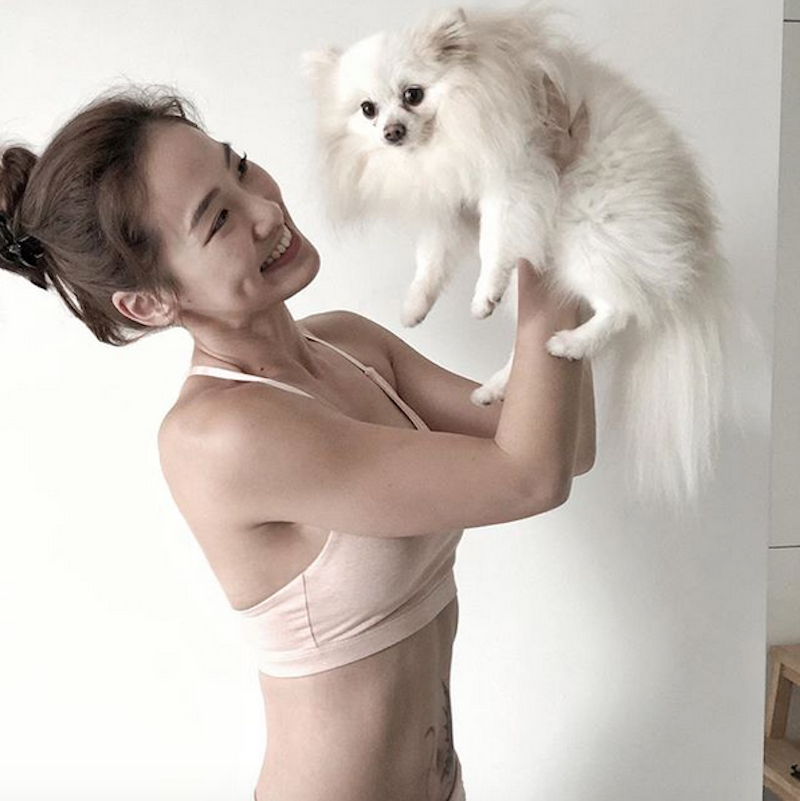 Is being busy bad?
I don't think busy is bad; but, I think being in the constant mental state of busy is bad. The state of mind when we are busy is rushed and without clarity. Finding spaces in between moments of busy is essential to being healthy mentally and physically.
What are your tips for healthy living & wellbeing?
In life as in yoga, I find that whenever you are trying to find balance, you need to lift higher - to lift higher than all the challenges that we face, being as busy as we are. That could mean learning how to let go of control or of certain aspects of your life which is out of your control anyway... to let nature take its course. Or to put it simply, 'chillax' a little!
No matter how busy I am, I will be sure to put in some time for my yoga practice. At least an hour daily of dropping my to-do list. An hour of just me and my breath. With that, I come back clearer and stronger.
What is wellness to you?
Wellness is having the ability to pause and appreciate life & our breath as it is - without any external stimulation or distraction.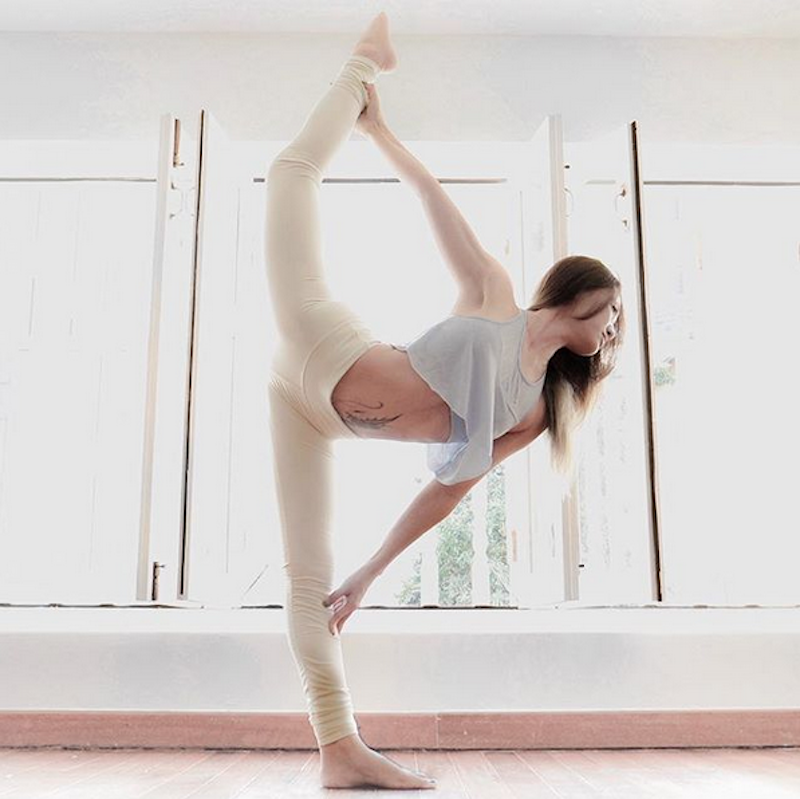 What drives you?
My team and my students. I built Yoga Lab with one intention – to create a space for people with a passion for yoga to practice, teach and just be.
My dad has always told us no matter how blessed we are, we need to work hard for ourselves. Many people, especially young Singaporeans, feel very entitled. But the truth is, no one owes us a living and to be honest, everyone is replaceable; some, more difficult than others but eventually everyone is very replaceable.
Since young, I learnt that if I want something, I have to put in the work for it. And even after putting in work, I still might not get it. And that's where I learnt to have faith. To be more attached to the journey I am in than the 'outcome' I want in my head. Even if my most desired outcome doesn't happen, I know there is something better waiting for me at the end of my journey.
Leaving the banking industry and building a life for myself in yoga was a huge leap of faith. I left almost impulsively because I knew I could not go on.
I had no fall-back plan so this yoga thing HAD TO work. When you combine passion with a strong desire to make something work, you never get tired and you never stop. You keep going because every step you take, you are going closer to your dream.
Define 'that moment' when you decided to leave the corporate life to build your own brand?
The truth is, I did not leave with an immediately plan to set up my brand. I left because I was sick and tired of feeling sick and tired. Most days, I wake up feeling very uninspired. So I left without an immediate plan - but, I knew I wanted to do something that made me happy and doing & sharing yoga makes me happy.
I trusted my gut and went with it.
Yoga Lab only happened because I found myself in the right place, at the right time.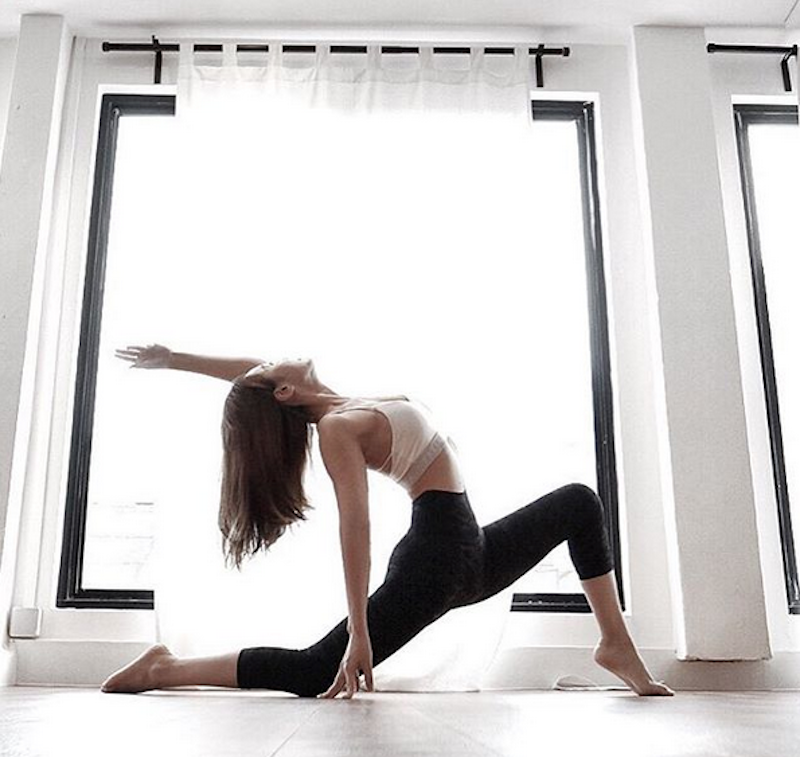 Who or what continues to inspire you to grow & push boundaries?
I treat my work to be a testimonial of God's glory. This journey has only been possible because of the grace of God.
My achievements at what I do is a reflection of how great He is. Knowing that I'm doing God's work is my daily strength and inspiration.
What are some of the values your brand goes by?
It is never about how much money we make but about how much meaning we can give.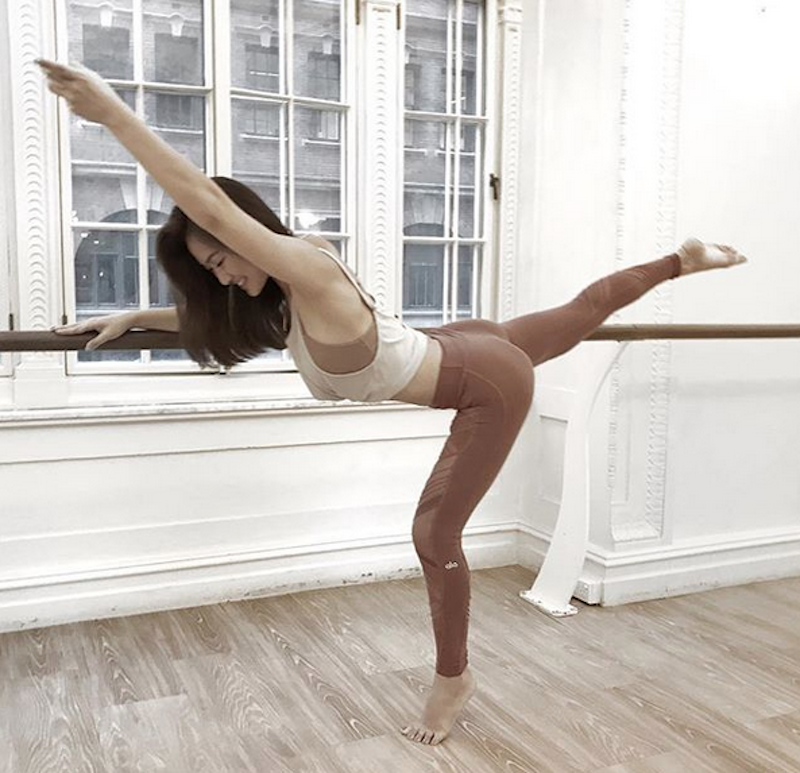 Have you ever experienced gender-related challenges as a business owner?
Inevitably, there will be situations where people try their luck with a young female business woman because people tend to assume we are softer and maybe easier to push over.
Instead of whining about how unfair it is, I see it as a skill I have to hone when it comes to dealing with people and different stakeholders.
What tools do you use to support your day-to-day routines?
I have my trusty organiser which I use to note down all my appointments and classes.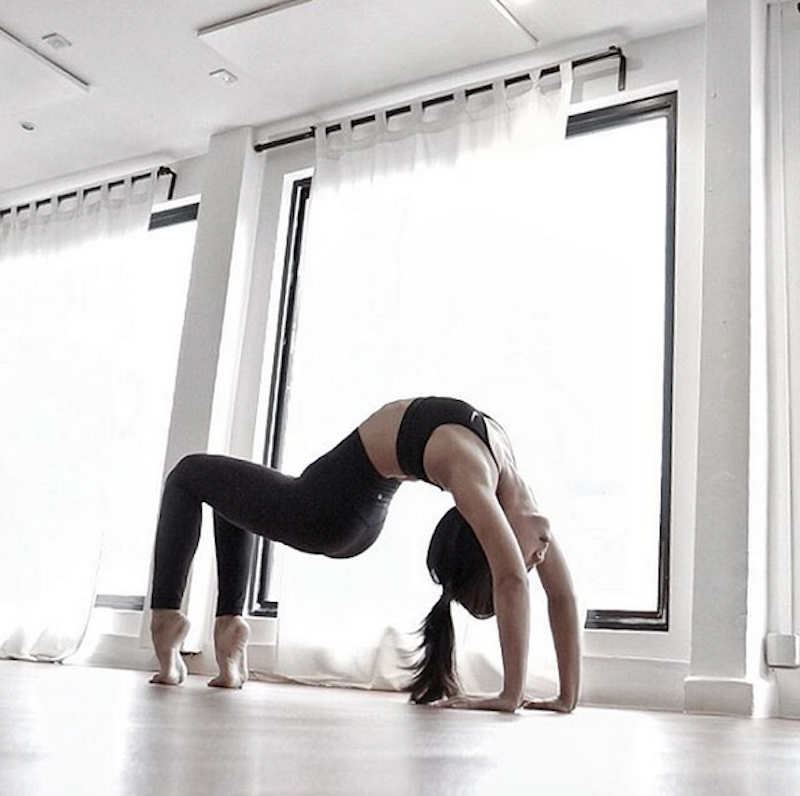 ---
Read more: Powerful advice from fellow yogi Ana Forrest on fears, breath work and healing
Are you currently stuck in a position that you are sick and tired of? What are you doing to address that situation? Share with us at [email protected].