If you have ever found yourself being spoken down to, or being disrespected at work, whether woman or man, having to be in that situation is unpleasant and unnecessary. We #pressforprogress, but we can do zilch if we leave anyone out of the conversation. What we, as a collective, should strive towards is building empowering environments for everyone to thrive - regardless of gender, age, race and any other differences that we may have subconsciously (or consciously) singled out.
And as such, we are absolutely honored to have Ms. Ong Chin Yin as The Busy Woman Project's Advisor! Chin Yin is the Head of People at Grab - the SouthEast Asian offline-to-online platform for ride hailing, payments, food and more that has raised over US$4bn - and is responsible for building Grab into a positive and personalized place to do purposeful work, learn and grow.
In the following interview, we hope her sharing on purpose, success, habits (and even humor!) would inspire you to take action as much as she has inspired us!
What is your purpose? What are some ways individuals can find their purpose?
For me, my purpose is about kindness and empathy - I believe those are ultimately what makes us a good human being.
Take some time for yourself to reflect upon that question. Some people think you should know your purpose by the time you are 18-21, but don't sweat too much if you do not know exactly what your purpose is. Keep reflecting on it.
In this day and age where we are easily distracted by social media and external stimuli, what you really need is to spend time alone to reflect, think, and explore within yourself.
How has this purpose evolved over the years?
As a Gen X-er, it was very much being caught up about the school you went, the courses you took, your first job, the next you'll get, and you get stuck in that system. In the beginning, it wasn't as internally focused, I was living up to other people's standards - instead of my own purpose.
That slowly shifted after having gone through life; having failed; having seen many people fail and, through a lot of help and support from others (even the most unexpected people), pick themselves up.
I then started understanding what the most important things in life really are, and it definitely is not the job, the role, nor the title. That's not gonna leave any kind of legacy, or change the world in any way. And your purpose should perhaps be: what will make a difference.
What are some experiences of your growing up years that have shaped your beliefs and made you who you are today?
I'm the second of two girls in my family, and the more outgoing one between us two. Though I was the younger one, I put up my hand to go to the UK at the age of 9 to live with our uncle whom we used to see once a year.
I was excited to join my grandma on the trip without my direct family. A couple of things were key - I really had to learn to be independent very quickly. Simple things like putting up my hand and asking questions, instead of waiting for somebody else to do so, as well as sharing my wants and needs openly. For Asian children, it's not as easy a thing to do. And being very curious! We went traveling around, and even just living in the UK for that couple of weeks was very interesting. The way supermarkets looked, to preparing our food, and just the ritual of life was very different. I really enjoyed myself. It was that curiosity and knowing that everything was rather different in every place, even though we are all human beings.
That curiosity and openness to think that things don't have to happen in a certain way, because people are different, I carried that throughout my life and that has helped in dealing with people, personally and professionally. Firstly, there are certain truths and virtues in life and those are great. But beyond that, people can be very different. Sometimes, it is circumstantial that they are very different - so seek to understand before being understood. Traveling a lot since I was young is something that has really helped shaped my perspectives.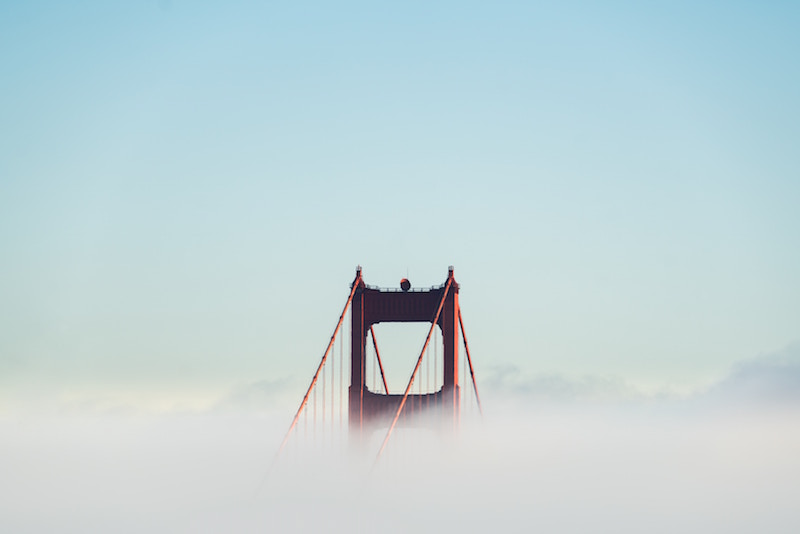 Do you think women are subjected to many societal ideas on what a woman "should" be or what moms "should" do?
I think there are still many pockets of people who do have, or grew up with a certain set idea of what a role should be like, or what gender differences there are, as well as what we can do.
It is true that there are scientific studies that states the differences between men and women. The problem, I feel, is to use these generic studies and create bias/stereotypes and apply it to every person or woman you meet. To meet a female and a male engineer and say that "Mary cannot code as well as John", would be ridiculous, because everybody should be given the chance to share their own merit or strength. The problem is that stereotypes do affect people's biases. And when people are not aware of those biases when making decisions - that's when the problem arises.
That bias also adds a lot of pressure on women, and guilt. Mothers feel guilty all the time and working mothers feel 10x that guilt! We ask ourselves why are we feeling so guilty? And it's not like someone told us to feel guilty, but we ourselves are hard on ourselves. I think that we need to get out of those unhelpful expectations of ourselves. Instead of putting men or certain ideas down, I believe it helps more if we adopt a positive slant to it to start with.
At Grab, we try to acknowledge both men and women - who give women a lot of strength and ability to live out our lives the way we want. There are many men who are extremely supportive of women at work, or helping their spouses, or grooming their daughters, etc. There are many champions to that, many good people whose behavior we should positively reinforce. Positive reinforcement has its power and we should unleash that more in supporting women to live their lives.
I think conversely, we shouldn't be putting women down should they choose to stay at home. Everybody should know that they have a choice to write their own story, and let us not confine it to say that women's power means that women should go work in the tech industry. That we have a choice to live our lives - and it is YOUR life and if you want to stay at home and be around your kids, that is your choice and we should celebrate that.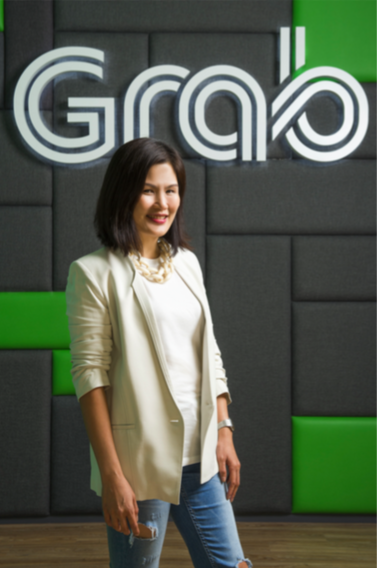 Why is humor important?
Humor takes people to a different level. For example, when things are tense or when people take work extremely seriously (and that is not a bad thing). When we are extremely and overly focused on something until it becomes our everything, we actually lose perspective in life. And sometimes, humor can bring some of that perspective back, to highlight that there are a lot more elements to life other then that one element that you are digging a rabbit hole into.
Humor also helps in shifting the mood when things are very confrontational (not the best way to solve problems or make decisions). Humor can shift the whole environment, situation and helps us be more creative to come up with a better solution.
Humor can also be a very good way of connecting with people. I like to laugh at myself, not because I have a low self esteem - but we are all such imperfect people. I don't have to build a wall around me to say that I'm invincible, I'm so great and so smart. We are not invincible. We are not super smart. And we are not "better then thou".
I'm just like you; the ability to laugh at oneself is a very strong thing to build empathy and relationship, so I really like to be able to laugh at myself.
Some people say very dry jokes, which are very passive aggressive jokes and let's be clear, I don't appreciate them. Sarcasm, even though it can sometimes be very funny - that is not the humor I'm talking about. Because sarcasm has a talking down effect, and I don't encourage that kind of behavior.
What are some healthy habits that you have taken up?
Our CEO gave each of his direct report a fitbit for Christmas. He's trying to gamify our healthy habits. And we all have that bit of competitiveness in us, so we're all on weekly challenges, etc. He also nudges those of us who seem to be moving less or falling behind with our steps. He just wants us to be healthy, because we all know that prevention is better then cure.
I've also taken to sleep early and wake up early. Both of my kids are now in primary school, so if I don't do that, I don't see them at all. I try to put down my phone by about 9.30pm, then I read between 9.30-10.30pm, I'm asleep by 10.45pm and wake at around 6am. That way, I get to have breakfast with my kids and this ritual fulfills me because I get to spend time with the people most important to me, which is my family. I'm also able to wind down better, and sleep better. With the fitbit, which also tracks my sleep, I can tell the difference in the day if I don't get enough deep sleep (which is more then 60 mins of deep sleep).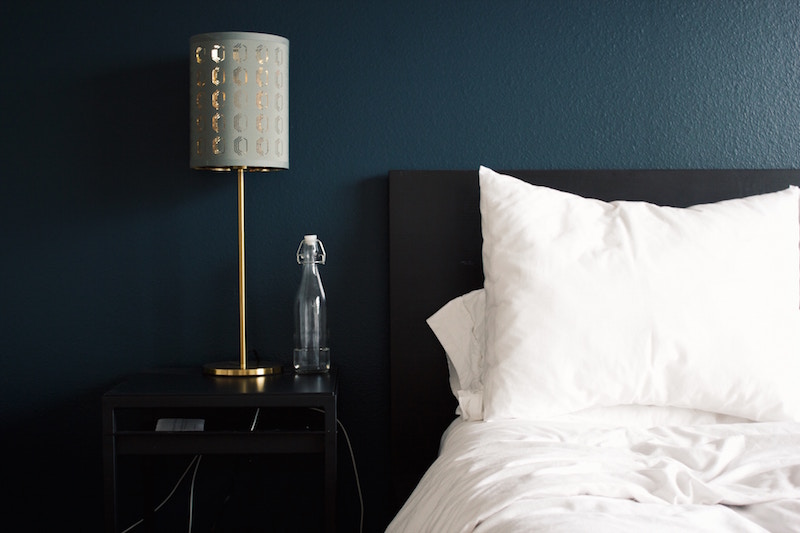 What are your personal wellbeing goals?
Honestly, being time poor, I'm still not exercising as much as I want. Someone told me about this 7 min workout app, and it is really easy to do. But it is ensuring that I get it into my daily routine. I'm hoping to at least get that 7 min workout in, every other day. My husband has also been super encouraging, trying to get all of us to be healthier. So on the weekends, we try to jog as a family, including my 6 and a half year old who's pushing me "Mama don't stop, mama keep going!"
When the family is involved, they will pull you along, which is good. And I do want my kids to enjoy exercising, and the outdoors as well, so we try to go out and run around at the park, play ball games, etc.
What do you think are some ways businesses can be more purpose driven?
I think business is ultimately tied to a human need. Businesses can only thrive when they meet a human need and therefore, the consumer then consumes because of that need. For a brand, it is to look at how to care more for the human being. It is not difficult, because it is part of a business DNA to understand the customer, to know what their needs are and really some of the needs are unspoken or the customer is unaware of. For example, the apple design, the whole iPhone - nobody really imagined that they needed the phone to be that way.
I think if we just go a few layers deeper into the needs of a human being, I think that's a great way for a company to build a stronger brand around its purpose - and that purpose, is ultimately a human need.
Is there another brand that is purpose driven, that you would like to shout out for?
I'm very into the conversations on the environment. We are killing Mother Earth and as resilient as she may be, I think we humans might disappear first if we don't play our part and take care of her. As a champion for local startups, and thinking about the small part we can play, I really like what Carousell is doing as a platform for second hand goods. The whole idea of reuse, reduce and recycle is very big for me.
Platforms that allow people to do the whole sharing thing are very meaningful for me. It could be H&M as well, in their efforts to encourage the recycling of clothes. The whole idea of reducing waste, recycling; there are many ways to look at it and there are businesses that are looking to solve it in different ways. I think those are things that get me very, very excited.
---
Other reads: #livingmypurpose: In Conversation with The Busy Woman Project Senior Advisor, Nels Friets
Feedback, questions, collaborations? Please drop a note to [email protected].