A plant-based diet is purported to lower cholesterol, reduce the risk of cardiovascular disease, high blood pressure and certain cancers. Even the Duchess of Sussex, Meaghan Markle has shared that she sticks to a vegan diet on weekdays to upkeep her health and fitness.
Along with predominantly religious practices found in Asia, especially in countries like Thailand and India; other aspirations like wanting to live more consciously and reduce an individual's carbon footprint, as well as taking a stand against animal cruelty - it is no wonder why plant based diets have amassed such a following all over the world!
A study conducted by Dr. Helen Harwatt, a research fellow at Harvard University, concluded that from 2012-2017, Humane Society of the United States' Meatless Monday campaign, had saved the lives of 10.3 million land animals! In terms of the environment, the study showed that the switch by 263 school districts to serve meat-free meals just once a week has eliminated close to 600,000 tons of CO2 emissions!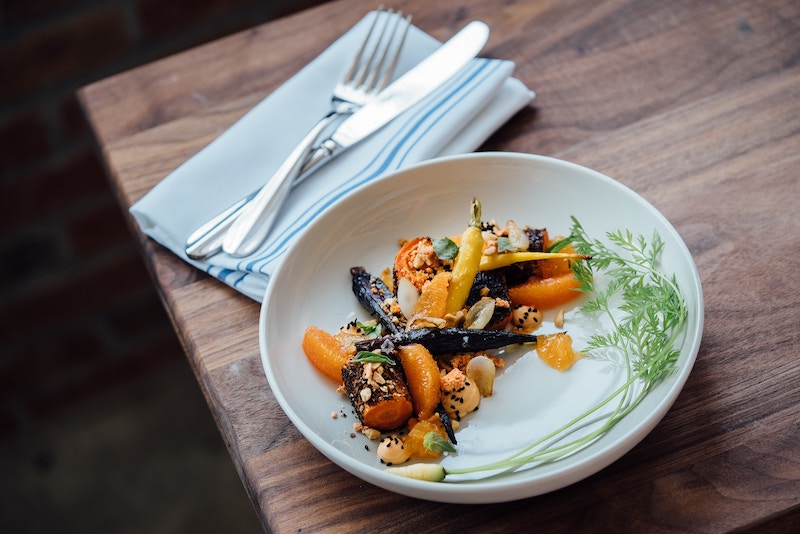 Even more recently, the food report "Food In A Warmer World" released by the World Wildlife Fund (WWF), pointed to diet as a reliable gauge of a person's carbon footprint. Analyzing the ingredients in 4 iconic British dishes, it was found that the meat, fish, or cheese component was responsible for the largest percentage of the meal's carbon footprint, in comparison to the footprint created by the plant ingredients.
With more and more people choosing to go meatless for their own health and for the environment; businesses are responding to the demand as well. Restaurants that switched out the animal products reported an increase in sales and social media following!
Hot shots in the restaurant world are embarking on this trend too. 2 Michelin-star and four-time winner of the "Best Restaurant in the World" title Noma, reopened in the Copenhagen harbor in February; with the spring and summer menu riding on the hottest hype at the moment: plant-based food.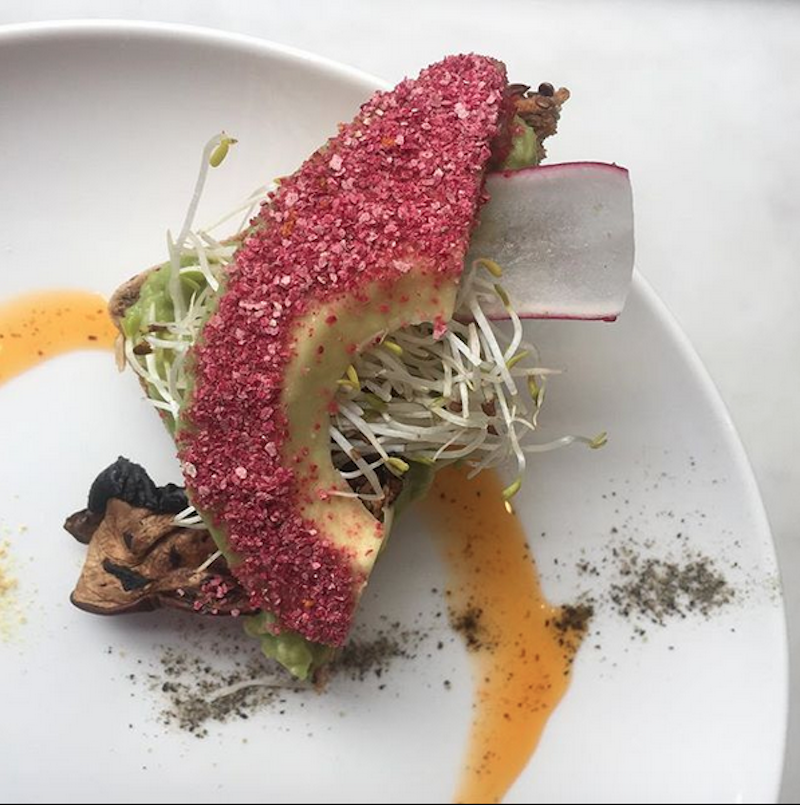 Other popular plant-based restaurants that have modernized & "glorified" the cuisine include the likes of Essence Cuisine by Matthew Kenney in Shoreditch, London; Dirt Candy by Amanda Cohen in New York City; 1 Michelin-star Cookies Cream in Berlin...just thinking about their menus make us salivate!
Closer to Asia in Singapore, we have Kitchen by Food Rebel by Integrative Nutrition Coach Elika in Singapore; HRVST with their own rooftop garden managed by Edible Garden City. In Bangkok - Broccoli Revolution by Naya Ehrlich-Adam; Veganerie helmed by mother-daughter combo, Kalayanee Yimsiri and Jajah Totienchai. In Hong Kong, Veggi Monster is famed for their burgers; and one shouldn't miss a trip to Grassroots Pantry by Peggy Chan.
Ooh we could go on and on, but for the newly-minted plant-based eater, HappyCow has made the quest for vegan and vegetarian restaurants super easy, by showing you what's nearest to your location. With reviews submitted by other HappyCow users, you'd have something to rely on for what's worth your moo-lahs. Hah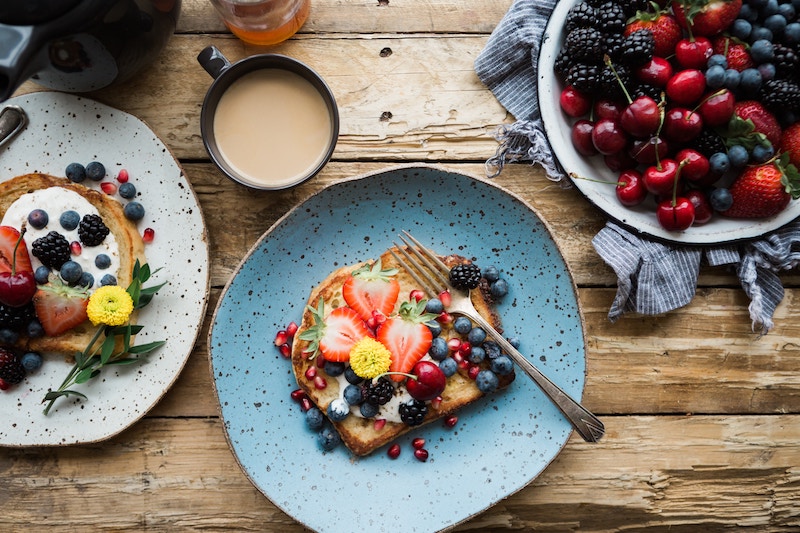 Aside from the fancy restaurants and cafes, more and more substitute products have been made available to the consumer! A quick scan of the supermarkets aisles or frozen sections will show labels like "dairy free", "vegan/vegetarian friendly", etc.
Meat substitute products like Quorn provide the texture many meat lovers miss during the switch. Made from Mycoprotein, Quorn products contain all of the essential amino acids our body needs too.
Those of us who are lactose intolerant (which is a majority of Asians by the way) can enjoy a latte with oat milk from Swedish brand Oatly. Plus point? Many of the nasty pesticides that are used on oats in the rest of Europe are forbidden in Sweden. We like the sound of that!
Even for die-hard egg lovers, food tech company JUST has launched its egg substitute Just Scramble in Asia, starting with Green Common in Hong Kong. It is made from mung beans, and contains just as much protein as a regular egg!
Have a sweet tooth? You'll find vegan alternatives from ice cream brands like Ben & Jerry's made with almond milk or nice cream from Coconut Bliss churned from (you guessed it) coconut milk, and SO Delicious.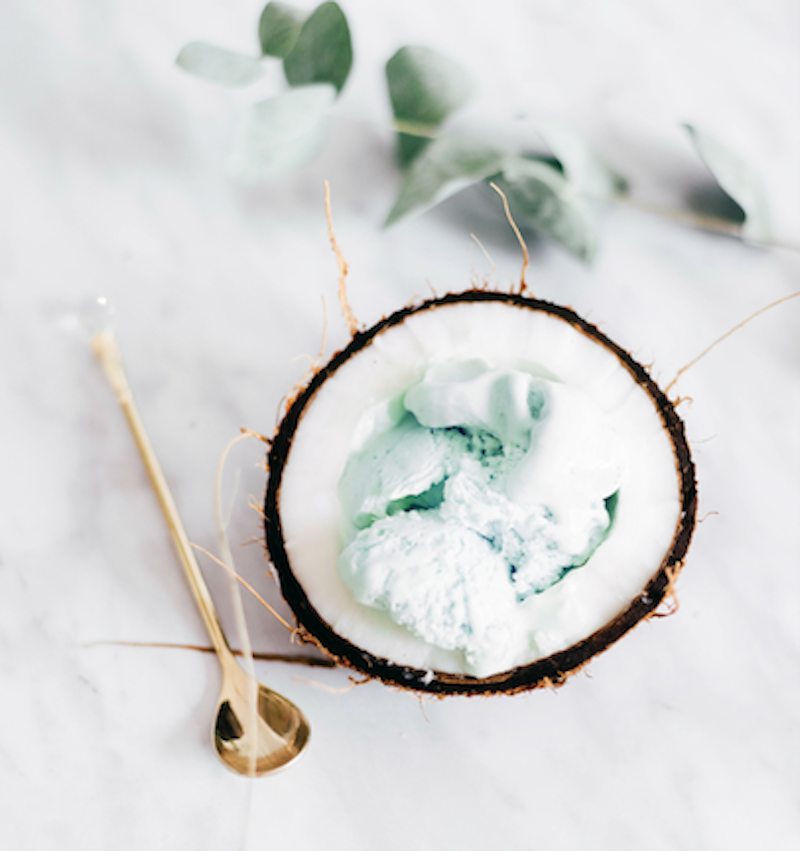 ---
What changes have you made to your lifestyle to live more consciously? What helped you on your own journey? What kickstarted your awarenes?Share with us your stories, favorite brands/businesses and recipes at [email protected]. We love hearing from you!