Who is this fitness phenomenon who rose from being a personal trainer to stardom by leveraging on social media to build her brand and the largest female fitness community?
She's 26.
Born & lives in Adelaide, Australia.
The personality & face behind Bikini Body Guides (BBG); developed alongside her fiancé Tobi Pearce.
BBG includes 28-min workouts & nutrition plans - available online.
Has multiple hashtags with over 2m posts each, and lots of transformation before-after photos #bbg #kaylasarmy #bbgcommunity.
Created the SWEAT app, together with other influential personalities - yogi Sjana Elise and weight training & post-pregnancy programs with Kelsey Wells.
On her 1st visit to the sunny island of Singapore for FitnessFest, Kayla tasted a couple of local breakfast delicacies and said 'yes' to chwee kueh, prata & curry; and 'no' to kaya toast & soft-boiled eggs (note: she likes her eggs scrambled well-done)!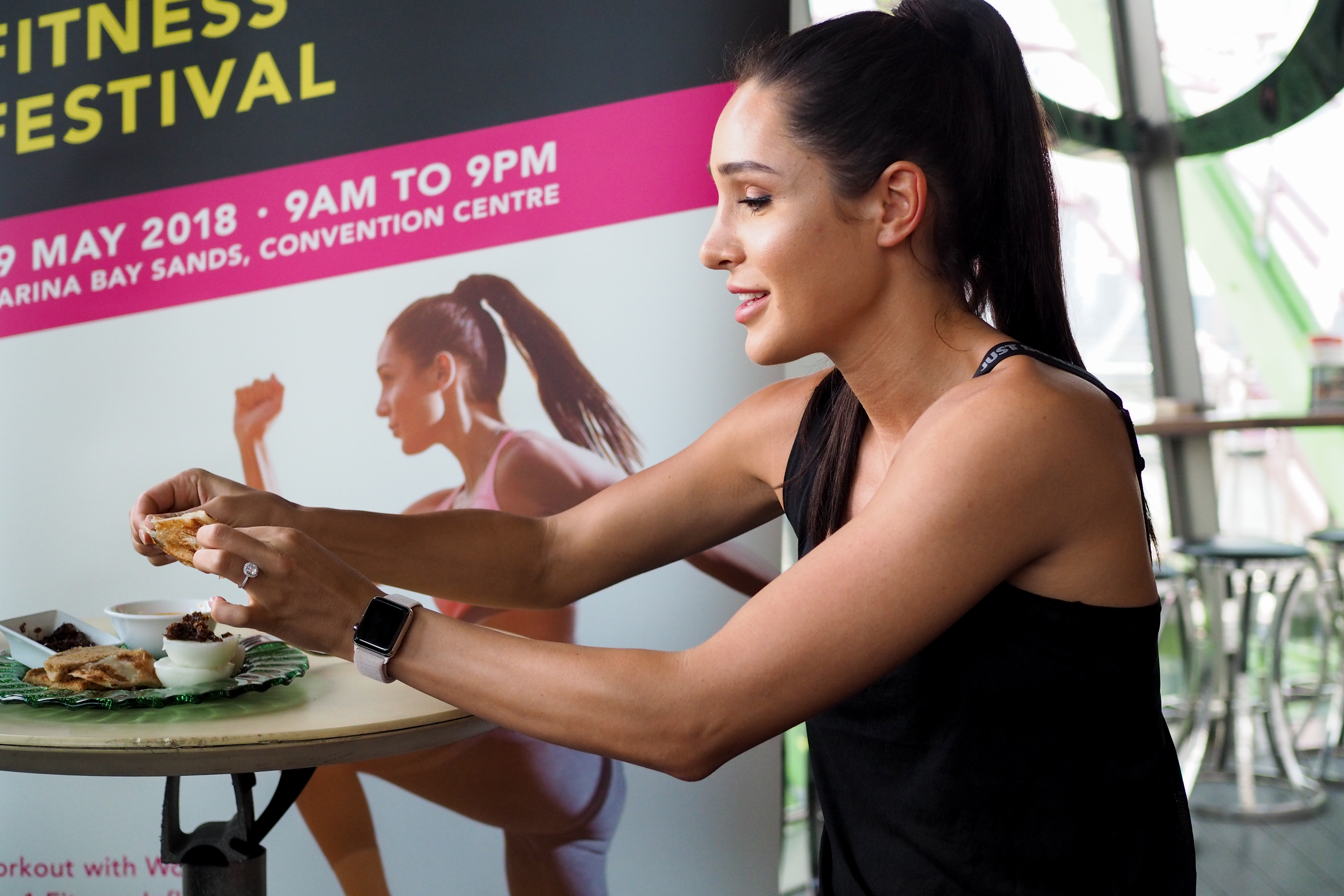 Coming from a Greek family heritage, Kayla puts family as her No. 1 priority and loves them. She attributes it to her upbringing that instilled love and the willingness to help others in her; citing one of her initial challenges as being too involved emotionally and "trying to help everyone", especially after hearing their stories.
Going to her grandparents' home is how she likes to relax. "There's no internet there; just like old-school Greece." Interestingly, they do not fully comprehend Kayla's celebrity status and continues to 'nag' at her to stop exercising so much, including traditional sayings like how weightlifting is for men!
"I'm completely the same as everyone else. I have a job and family." Just like most of you - Kayla does not lovveeee the gym; and does not want to stay more than 28 minutes. Inertia is her worst enemy. However, she does like the feeling after and applies a 'just do it' mentality, completing her workouts 3-4 times per week. When she is feeling super unmotivated, she gets on on the treadmill for a walk at speed 4.0, accompanied by everyone's favorite Netflix ;).
So, what is this down-to-earth fitness sensation's favorite Netflix series? We speak to Kayla Itsines via an exclusive 1-on-1 interview.
ON...
HER DAY-TO-DAY ROUTINE:
Back home in Adelaide, Kayla starts her typical day by getting up at 5+ am, taking her dogs for a walk, seeing her grandparents, has breakfast, gyms, gets involved in content creation, cooks dinner for Tobi and herself. They finish eating their meal by 7pm and round up the evening at 10pm.
Having said that, she currently travels close to 6 months of the year, with varying schedules. When in Singapore: "Work is long, but good; I got up at 3am this morning to prepare, makeup and rehearse for the morning show."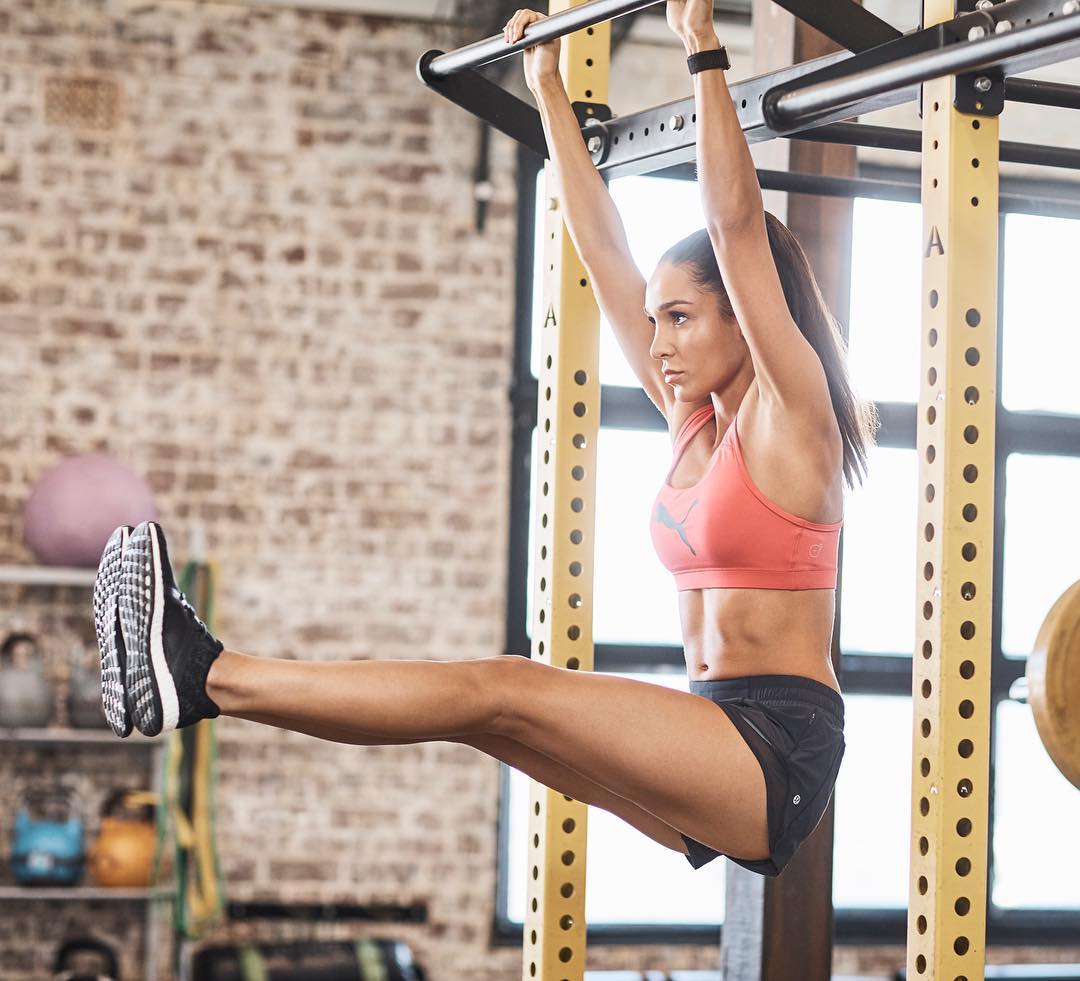 PURPOSE:
Having achieved success (in both the traditional sense of fame & money) in her 20s, Kayla shares that what matters to her the most continues to be helping women, but on a bigger scale. There's always a new purpose (it changes & evolves), from helping women 1-on-1, to paying off loans for houses...Right now, she is focused on looking at how many women she can inspire; as well as how many mindsets she can change across the world.
SELF DOUBTS:
"I talk about confidence a lot, but there's a small part of me - just like every woman - asking if it is okay (especially when standing in front of thousands of people)...Having all eyes on you can be a big responsibility and pressure."
Is she the person I like?
Is she someone i can relate to?
Is she like a friend to me?
Does she live up to my expectations of what I see on Instagram?
Is this okay?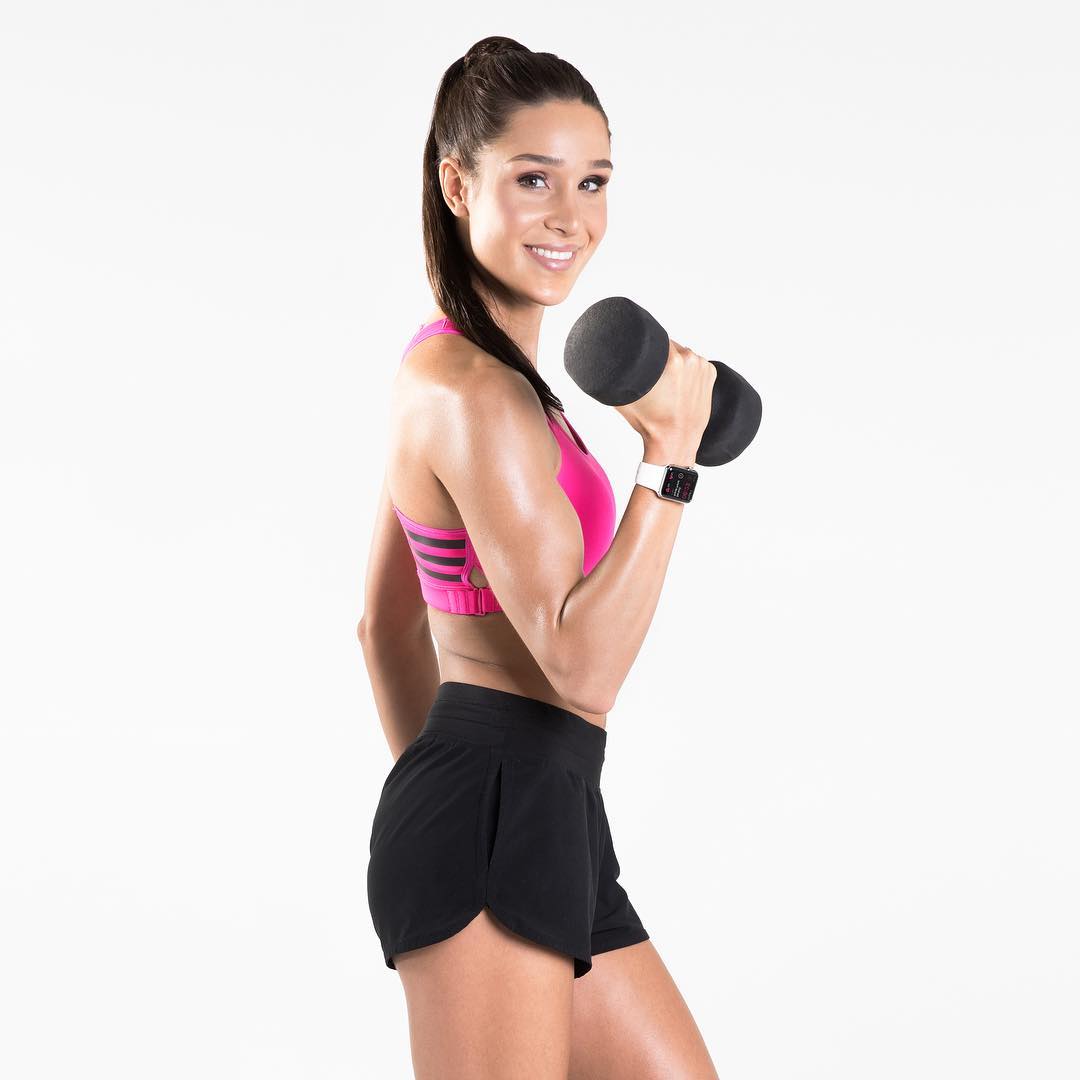 STEPPING OUT OF COMFORT ZONES:
Kayla shares that stepping out of Adelaide, in itself, is out of her comfort zones.
"People think I'm so confident, that I'm able to get in front of 3,000 people...but I'm actually hyperventilating at the back; and not pumped up - even till today!"
Her crew typically gives Kayla a pep talk before she gets on stage: "You know the workout; You know the music; You're all good." But, her mind is focused on calming her nerves and building her attention & mindset to go live.
When asked if she has any ritual before getting on stage, Kayla candidly states that she just tries to not have a panic attack; focusing on deep breathing, telling herself to take 2 seconds to just breathe.
"I grew up with a family who doesn't talk bout my work. I didn't grow up in Hollywood, and they just want me to feel like I'm a normal person...I do feel nervous and get overwhelmed."
Nevertheless, when the music is on and she is doing her HIIT workout - personal training stuff that she has done her entire life - she gets "in the zone".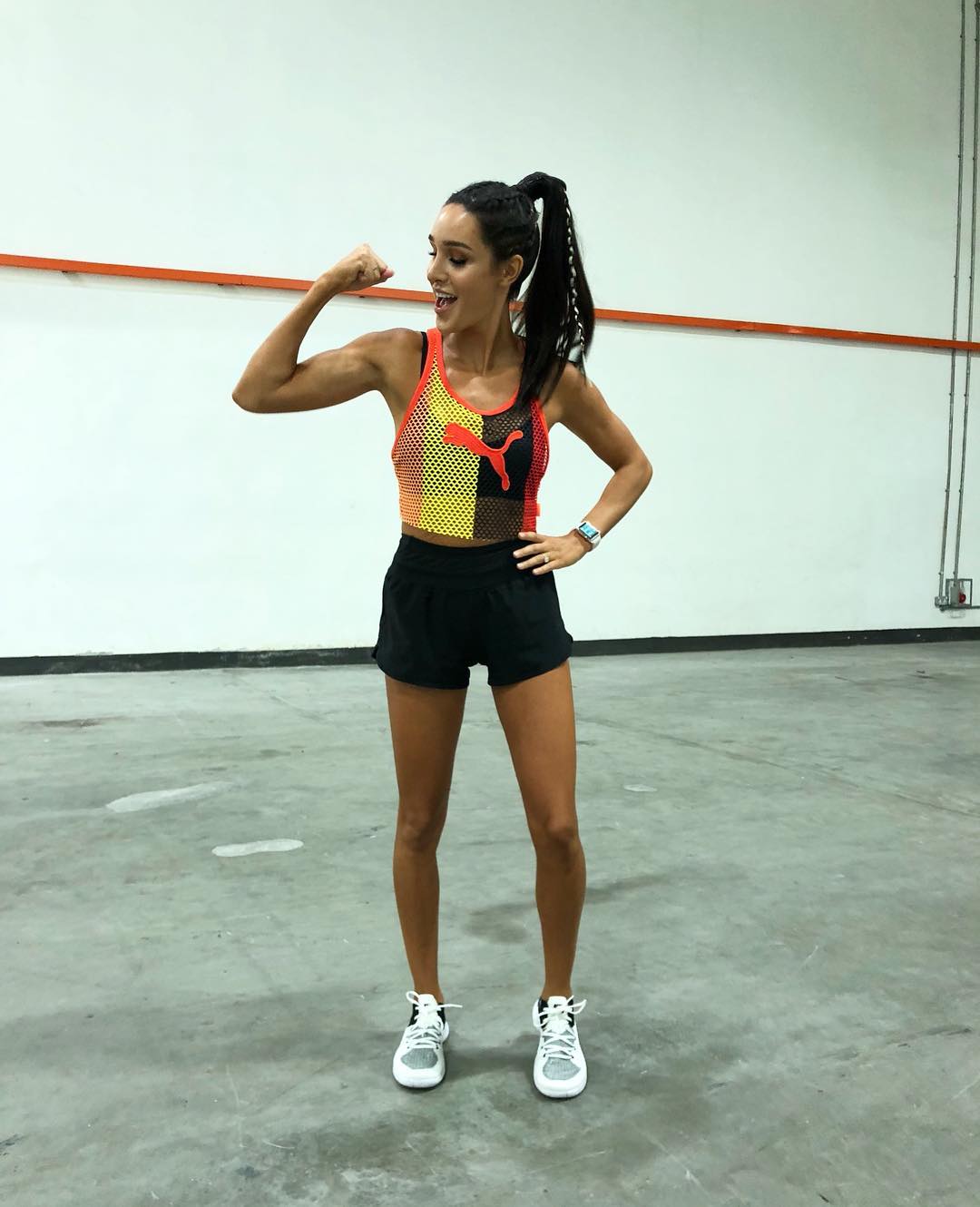 EXTROVERT vs. INTROVERT?:
"I think I'm a bit of both...I don't go out; I don't party; I don't drink alcohol; I don't like being the centre of attraction. But I love being home and like being around my big family."
TECHNOLOGY, APPS & SOCIAL MEDIA:
Given her work is social media, Kayla puts no boundaries on that front. Though, she uses a couple of items and apps to support her day-to-day busy lifestyle & schedules:
Apple watch: for calendar, activity tracking, messages - a good way to not check her iPhone X all the time and monitor what's important/immediate (or not) with the notifications on her watch.
Bedtime, Notes, Apple Music on phone (with Tobi as her wallpaper)
Relax Melodies app - creates her own tunes; a compilation of different sounds you can pick to create tunes for sleep.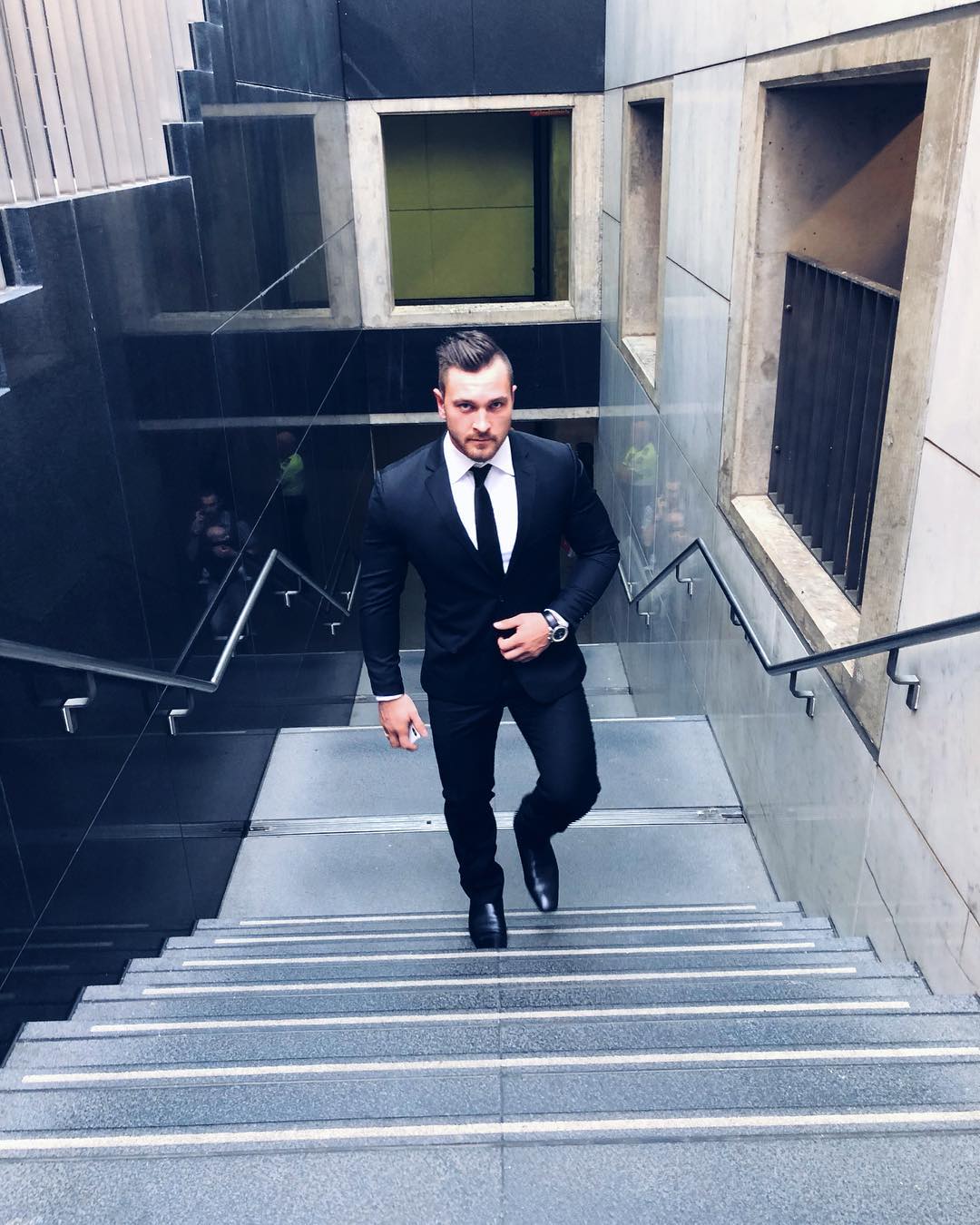 TOBI & RELATIONSHIPS:
"Tobi is a genius. He functions like a robot and follows a structured routine & lifestyle - morning, cafe at a particular spot, gym, plays XBOX, sleep patterns... Since I've known him, his structure has not budged; I know exactly where he is."
Having said that, the couple has been terrible on time together this year, as they are always travelling - often, to different cities.
"Tobi knows what he wants. He and I grew up with very different lives. Growing up, Tobi was a concert pianist, skipped grades, won multiple awards...that works for our relationship, because we're so different. I love him for who he is."
WORKING TOGETHER WITH TOBI:
"It is easy and not easy to work together...The good part about it is we always have each other's best interests at heart, have one another's back...and I can talk to him in real time, and have the freedom to speak to him and voice all my thoughts."
The flip side or disagreements come to play when the couple talks about business all the time. With that, they have implemented a couple of boundaries including:
No phones at certain times
Commitment to doing more "us" things; things they enjoy doing together - instead of "oh, that's a good place to do a bootcamp."
Go for walks together
Netflix together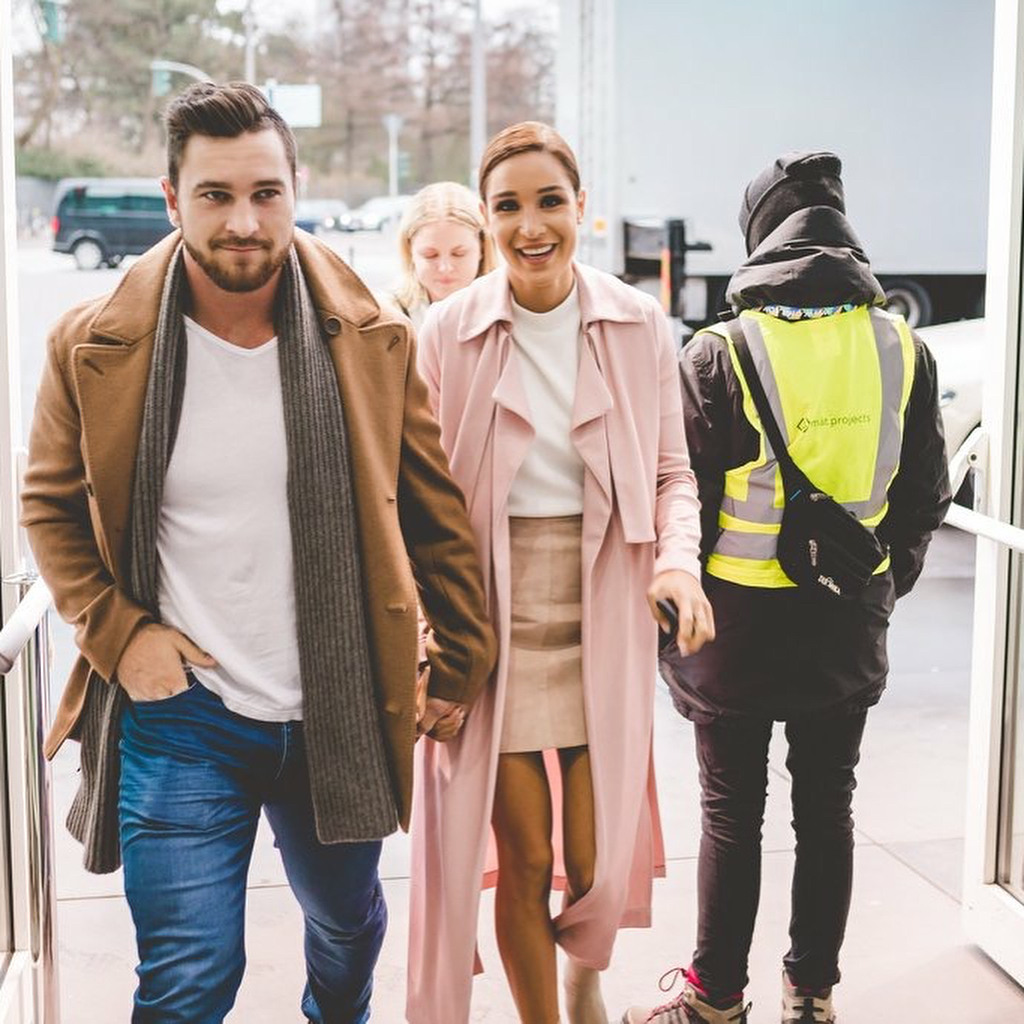 HER CURRENT GO-TO SHOWS ON NETFLIX:
The Blacklist (all of it!)
Drop Dead Diva
Riverdale
Places she'd like to TRAVEL to:
Barcelona, Istanbul
FITNESS & WELLNESS TRENDS:
"The fitness industry is going to a path of mindfulness. 10 years ago, there was a culture of "I want to be skinny"; then, it shifted to women should be able to go the gym and feel confident; body confidence (to feel confident in whatever body); till today's feeling good & amazing internally (with a focus on mindset)."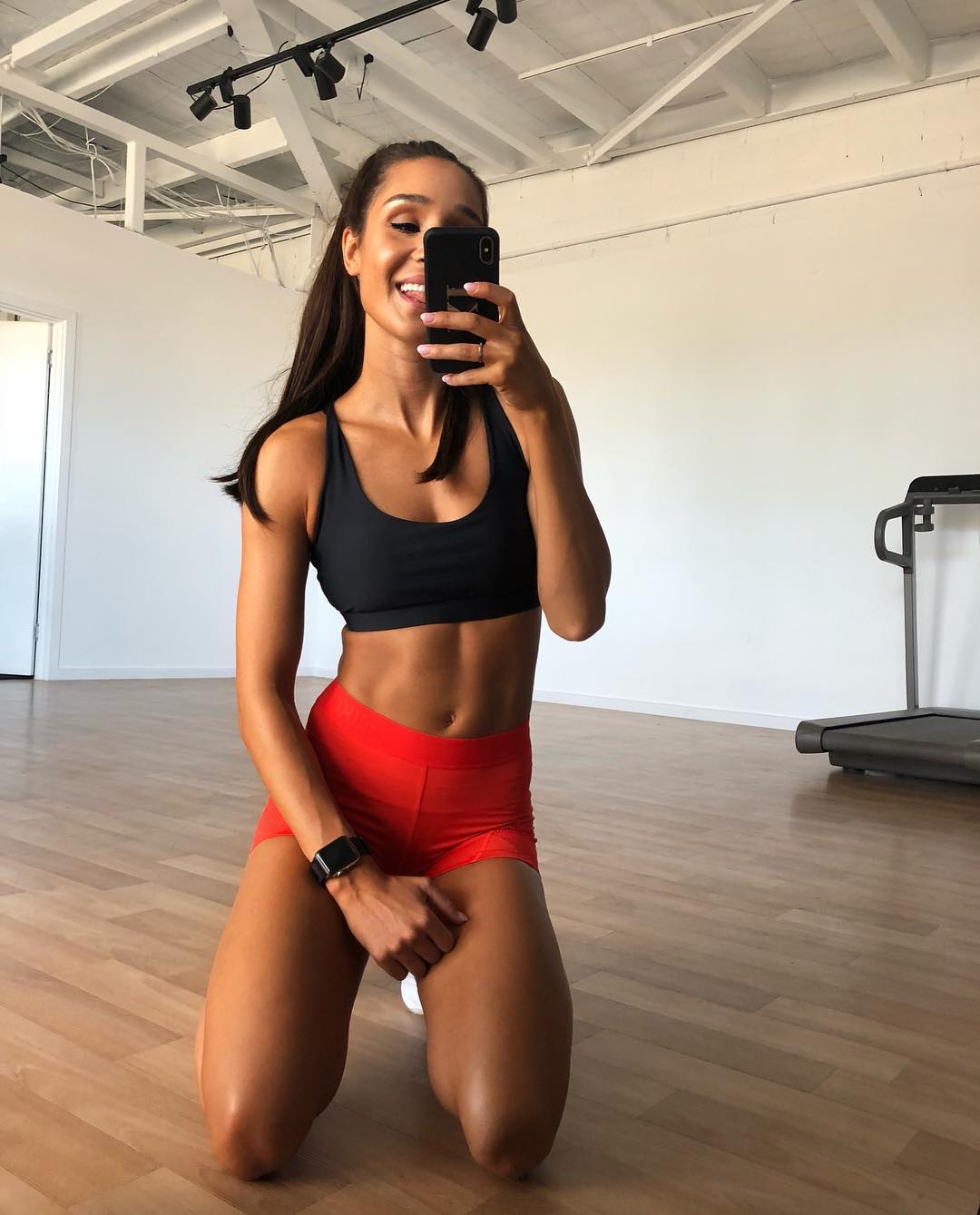 Kayla's message? "No one scrutinizes you & your body. Don't compare, and don't think others are judging you."
---
Any message from Kayla that resonates with you and which you'd like to further champion? Drop us a note and share with us! [email protected].