We know our #TEAMBUSYWOMAN community members are strong advocates of supporting fellow women...and it is always amazing & inspiring when we hear of women doing great things, or being "superwomen" - handling multiple things AND actually thriving. With Mother's Day right around the corner, we take the opportunity to celebrate women who are doing their best to hold it all together for the people around them - with their family and for the community.
Men are just as important, or even more so, on our quest toward gender equality. Their ability to recognize and acknowledge that gender bias is an issue, and support & empower women around them, is essential for any progress to be made.
In this interview, we speak to the couple who co-founded JobsCentral - Huang Shao-Ning and Lim Der Shing! A success story from founding to exit, JobsCentral grew from a 2 man startup in 2000 to over 150 full-time headcount regionally in Singapore, Malaysia, Indonesia. The company was later sold in 2011 to the US market leader, CareerBuilder. Today, the duo runs AngelCentral - a community started in Feb 2017 to facilitate angel investments in Singapore.
Of course, we had to ask them for some couple / relationship advice (they have 4 kids!!), as well as tips for busy entrepreneurs to stay well & sustainable on this journey.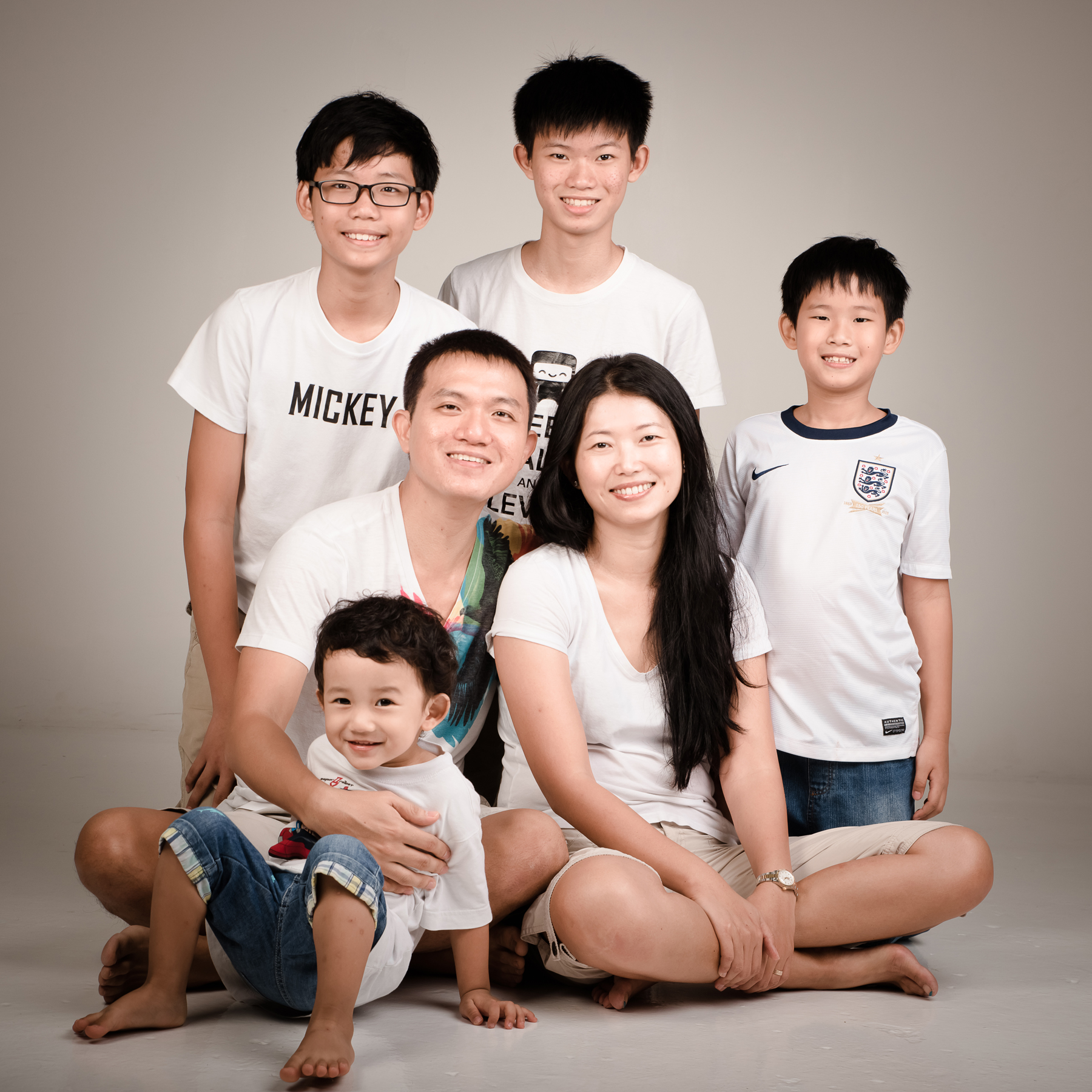 What are you busy with? And what is a typical day like for you?
Shao-Ning ("SN"): We just started a new initiative - AngelCentral. Our goal is to bridge good angels with good startups in South East Asia, starting from Singapore. This is the starting phase, with more preparatory work. But I think it would stabilise into 1-2 man days a week kind of commitment.
Typical day - I'm up at 8am to send our youngest to kindergarten. Then "adjourn" to Holland Village or a nearby kopitiam for breakfast, then either gym class, or meetings - mostly with startups from both within and outside of my current commitments. Evenings are time spent with kids.
Der Shing ("DS"): I am busy with 3 key items. Work and volunteer related is probably 60%. And this includes own finances, AngelCentral, various advisory and board roles. Another 25% is family and last bit is personal time and health.
A typical day will include 1 hour of exercise, 3-6 hours meeting startups or organizations, 2-3 hours of leisure and with family.
With 4 kids, how has parenthood changed you?
SN: I never thought I would have these many kids! But really, 4 is not that much =P I discovered my potential to be a kiasu mom, or even a tiger mom when my first boy came along. I had to tame that side of me and remind myself to let the kids enjoy childhood, and that academic success is not everything.
During our JobsCentral days, I was a helicopter-mom - seeing everything from top level and making key strategic decisions after discussions with my husband. Then other people execute the decisions and details. The kids' day to days were managed by my in-laws and my helper. I didn't question unless issues were raised. Now I am at home more, and have started being more hands on with the boys. But the idea is still to make sure they grow up independent and happy.
DS: I've become more patient. I want to be around to see them grow up and find themselves in life.
Do you think women are subjected to many societal ideas on what a woman "should" be or what moms "should" do?
SN: Yes and No. Yes, there are many societal values and expectations imposed on us. But no, we control what we can control and don't allow those to get to us. We lead life in the way we deem right. We, are the drivers of our lives.
It requires communication and the willingness to compromise with our loved ones - but it's important we don't use/allow societal expectations as an excuse for not doing what we want to do. Key thing is not to turn back at 60 and say I should have done that instead of this (that number used to be 40… have to upgrade it since I am now 40).
What drives you? What do you think gave you the confidence?
SN: The very strong desire to be relevant and useful in areas I know how. I think I just can't stand the thought of becoming purely home based, with no interactions with the world. I started simply with the idea to give back, and to keep busy. And fortunately, the feedback I got from the startups I work with have been very positive. That gave me the confidence that I am still relevant.
DS: Being relevant and useful to loved ones and to the broader society drives me. Learning and achieving is also a driver; but I no longer need to win everyone to be happy.
How did you overcome some self or societal limiting barriers?
SN: I was very worried about me being older, internet 1.0 blah blah. I think my 14 years running a business from 2 pax to 150 pax exit probably is a very strong "archive" of startup experiences. So I could always draw on that to give practical views and experience sharing to current founders.
DS: By always reminding myself that life is short and that I have already been greatly blessed. So don't take myself and things so seriously.
How have the both of you supported each other as business and life partners – were there things you had to "give"?
SN: I confess I am the "taker" in our relationship. Due to my upbringing, I am pretty insecure and extremely defensive, and not to mention, obstinate. He is very patient with me, and always very generous and loving, always giving me a lot of time and space to come to terms with whatever new situations we want to achieve together.
DS: Ning is very practical and is always able to drill down accurately with an instinctive sense of tough situations. I have learned to give in on some things which she is firm about. Funny thing is, I will arrive at the same conclusion, but later!
A good example is that she immediately felt uncomfortable with no professional role post sale of the business, but I just wanted to chill. Now I realize the need to play a role. It's not just about having money.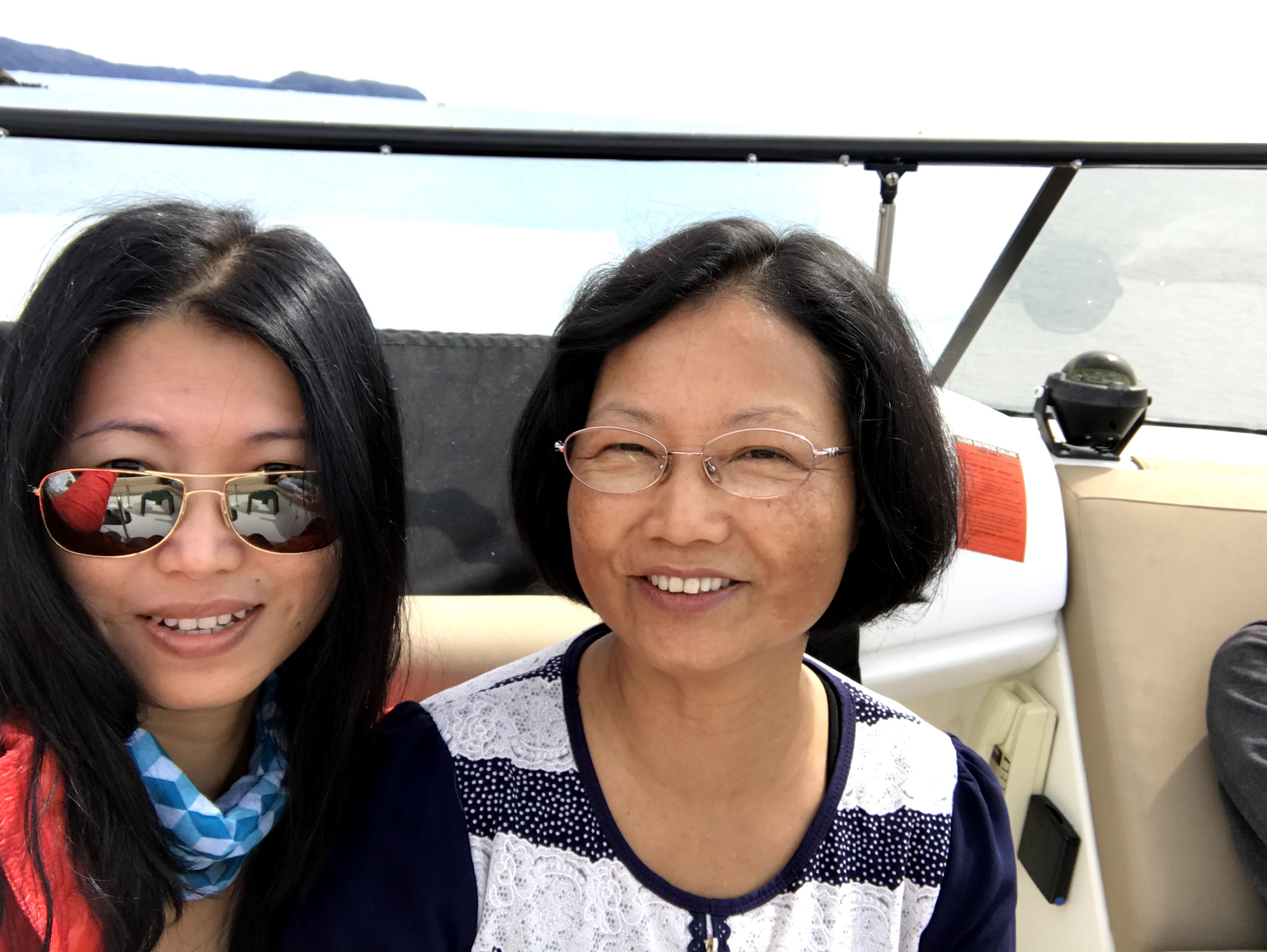 What are some values that you upkeep in your relationship as life and business partners?
SN: Open communications to make sure we are on the same page - work in progress as I tend to assume too much. Teamwork, trust and integrity.
DS: Communication. Each do what they are best at. Trust.
What is the biggest gift you can each give to each other & your children?
SN: Faith in them and love for them.
DS: Love and faith.
Any healthy rituals or productivity tips?
SN: I am actually very forgetful, so I use calendars and to do notes to remind myself. In fact, one of the first gadget DS bought me was the palm pilot, that had alert functions for everything! Now thanks to the iPhone and its reminder systems, I have managed to keep my life quite organised.
Healthy rituals… trying to make sure I exercise, so I set aside times on my calendars to make sure I do them.
DS: Discipline, method/process and bench-marking. Over time, the three will result in mastery.
What is it about Shao-Ning that makes you proud to be the man beside her?
DS: She is very accurate with reading people and has strong willingness to act on her gut. She is also traditional, has strong sense of right and wrong. That makes her great with guiding our kids' moral compass. She is also very loyal and stubborn in a good way. And did I mention that she looks like a supermodel when she bothers to dress up?
What is it about Der Shing that makes you proud to be the woman beside him?
SN: He is the most intelligent and capable man I have ever known, level headed and super aware of what he wants in life. He is well read, logical, analytical and has his own opinions (smart ones, not randomly made up ones) on almost anything. He is also amazingly disciplined and driven. But the best part of him? He is fun, and loves having fun. I am glad he chose me to be his partner in every sense of the word.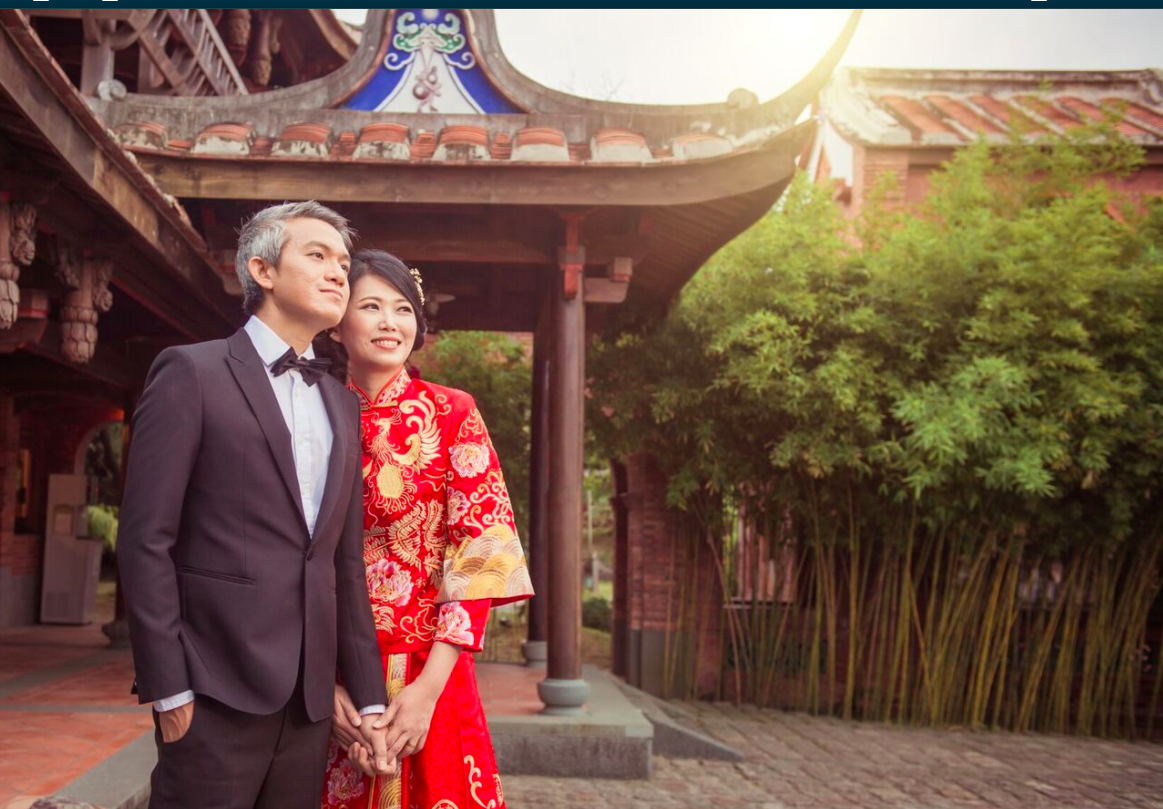 Any advice for other partners who are looking at starting businesses together?
DS: Remember you are a couple first and business second.
Any relationship / family advice to aspiring entrepreneurs?
SN: Understand the demands of a entrepreneurial life, how hard it will be in the first few years. Getting external funding doesn't solve the problems at all, if not adding to the piles of problems you are going to have. Being a founder means you have no one else to push your problems to, you need to be the problem solver for anything and everything in your business, even if it's not your area of expertise. Understand the space you want to venture in and make informed decisions. It's not a path for those who run away in life.
---
RELATIONSHIPS: Know of an amazing couple that we should feature? Are there any challenges you're facing? We'd love to hear from you! Drop us a note at: [email protected]
Der Shing is currently a full time Angel Investor and a Partner at AngelCentral - a community of active Angels. Together with Shao Ning, they have invested in over 28 startups and VCs. His goal is to help startups grow to their full potential through sharing of his experiences.
He started out his career in 2000, growing JobsCentral from a 2 man startup in 2000 to a regional player. He is currently a board member for ITE, Entrepreneur First and SPRING Singapore. He is also a Venture Advisor for Jungle Seedplus. He was also part of the Main Committee on the Future Economy and co-led the startup workgroup. Der Shing also volunteers in the SkillsFuture subcommittee in Singapore.
Shao-Ning is a Partner and Managing Director at AngelCentral. AngelCentral started as a community in Feb 2017 to facilitate angel investments in Singapore. The community grew rapidly to almost 280 strong within ten months, and helped raised 2+M for 14 start-ups. Shao-Ning together with Teck Moh and Der Shing, incorporated AngelCentral to provide deeper angel training and investment support, with the key mandate to bridge good angels with good start-ups in South East Asia.
Previously, Shao-Ning was the Managing Director/ Group Deputy CEO of JobsCentral Group. She started the company as a fresh graduate in 2000, and sold it in 2011 to the US market leader, CareerBuilder. Her life focus now, is to be relevant and pay it forward, helping wherever she can. She also tries her best to support entrepreneurship causes, especially for women executives/founders.