Regarded as one of the most recognized names and faces in Asia, this German-Chinese Singaporean Denise Keller was launched into stardom as one of the most popular VJs on MTV Asia. Modelling extensively throughout Southeast Asia, as well as in New York, Tokyo and Hong Kong, Denise has since graced fashion catwalks and the covers of Vogue, Harper's Bazaar, FHM, Shape and ELLE.
Today, apart from being a Lifestyle, Travel & Adventure Host on Discovery Channel and TLC, this talented beauty is also a certified yoga & aromatherapy instructor and wellness advisor.
We speak to Denise on how she embraces yoga as part of her daily lifestyle - both on and off the mat, and to share what her practice is like.
Yoga..."It's my sanctuary. My reset-button."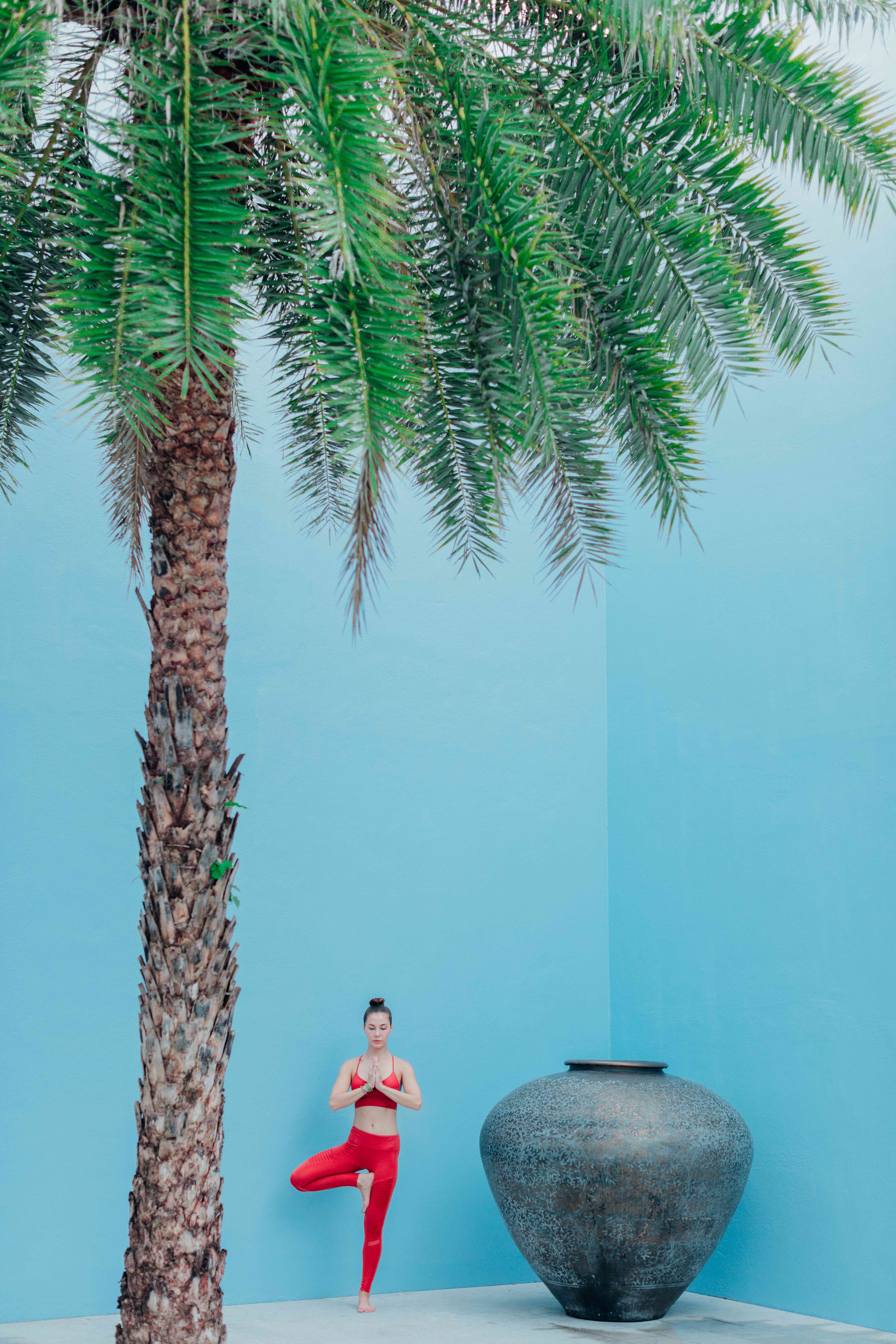 What is your typical day like?
I recently started getting up early for morning runs. I have to admit that I wasn't a very good runner before but over time and with lots of discipline, I've been managing a decent pace.
After that, I usually hit the office and get some emails done. If there are several productions going on, I'm usually scheduled for meetings in the day. There is always something to work on to be honest, but I try to make time for a yoga class at Pure Yoga; or I'll roll out the mat in my office to refocus my ideas.
Sometimes, I'm booked to host live events in the evenings; sometimes I travel to shoot social stuff for exclusive hotels (mainly yoga elements) and other times, I might be on film projects.
I feel very blessed to be doing exactly what I'm doing now because I get to choose my projects (and my battles). Hard work pays off ☺
What is a Yoga practice and how does one develop this?
Simple. Roll out a mat and sit still. That's one yoga practice.
However, most people can't sit still or refrain from fidgeting especially in the mind, so we have to practice connecting the mind to the body through our breaths.
What you mostly see in modern yoga is a very 'asana'-centric ('posture') practice. More and more yoga studios are popping up because people love the physical side to yoga. It is an incredible way to connect with like-minded people, as well as learn more about the introspective part of your life.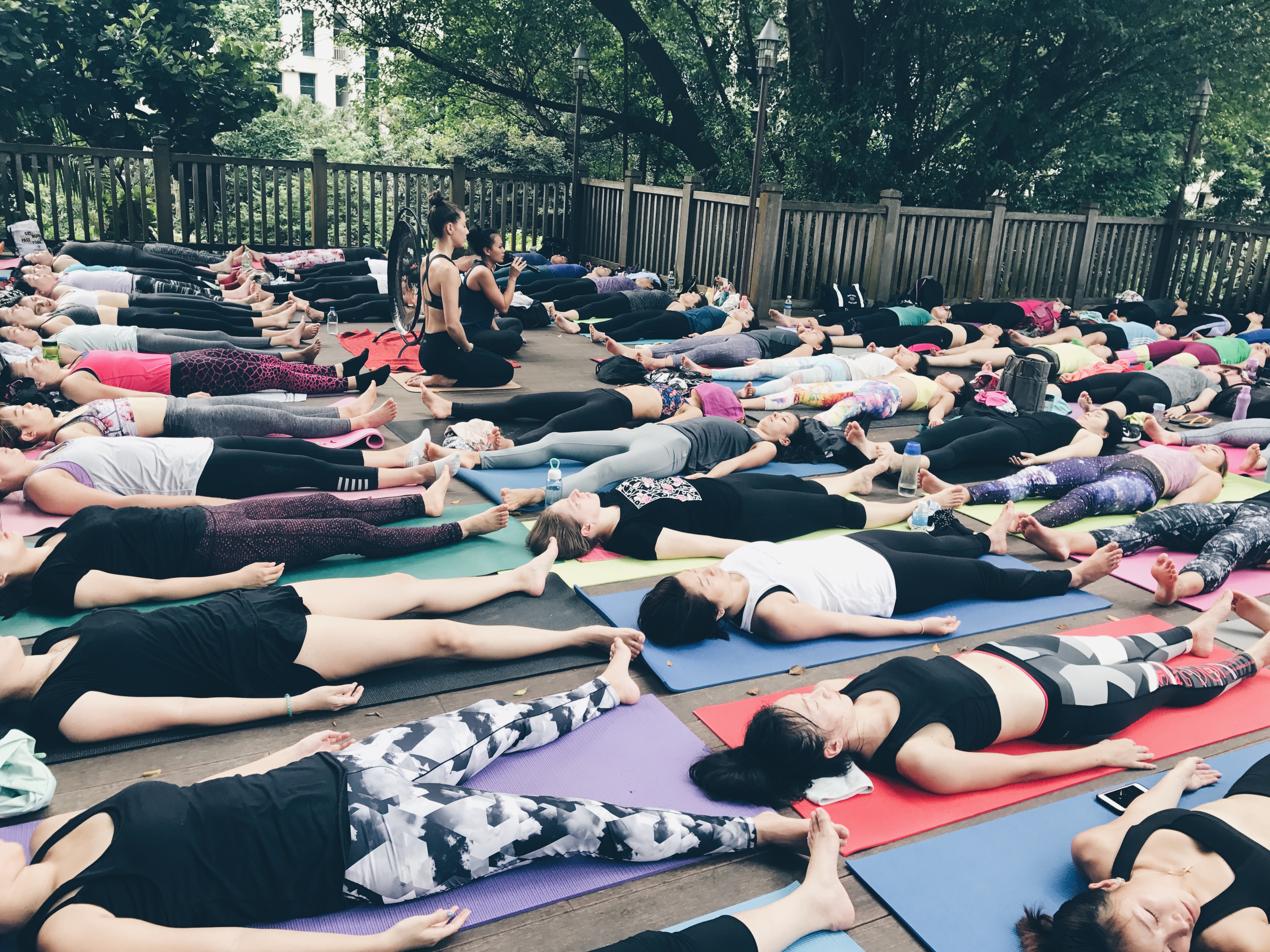 What is your Yoga practice?
I have a very strong yin/yang practice. I take my yang practice very seriously with a lot of strong 'asana' refinements (inversions, arm balances, transitions) but also enjoy the calmer side of my yin practice (holding poses for longer periods and working on the inner chatter in my head). Add the running into the mix and that's my fusion yoga practice.
How has aromatherapy helped your own practice?
Both yoga and therapeutic-grade essential oils have been known to naturally decrease symptoms of stress by toning the glands of the endocrine system. Essential oils can help improve physical strength and mental focus. With various methods of application to choose from, they enhance pranayama (control of breath), meditation and relaxation. They also help cleanse and purify the body, as well as activate and balance the chakra system – the energy centers.
And I get to smell good… ;)
What is the best thing about Yoga - what has it done for you?
It helped me get over several bad injuries in my body – with the help of incredible Yoga Medicine teachers like Lisa Low. Other than that, I've met so many beautiful, positive people in the world of yoga.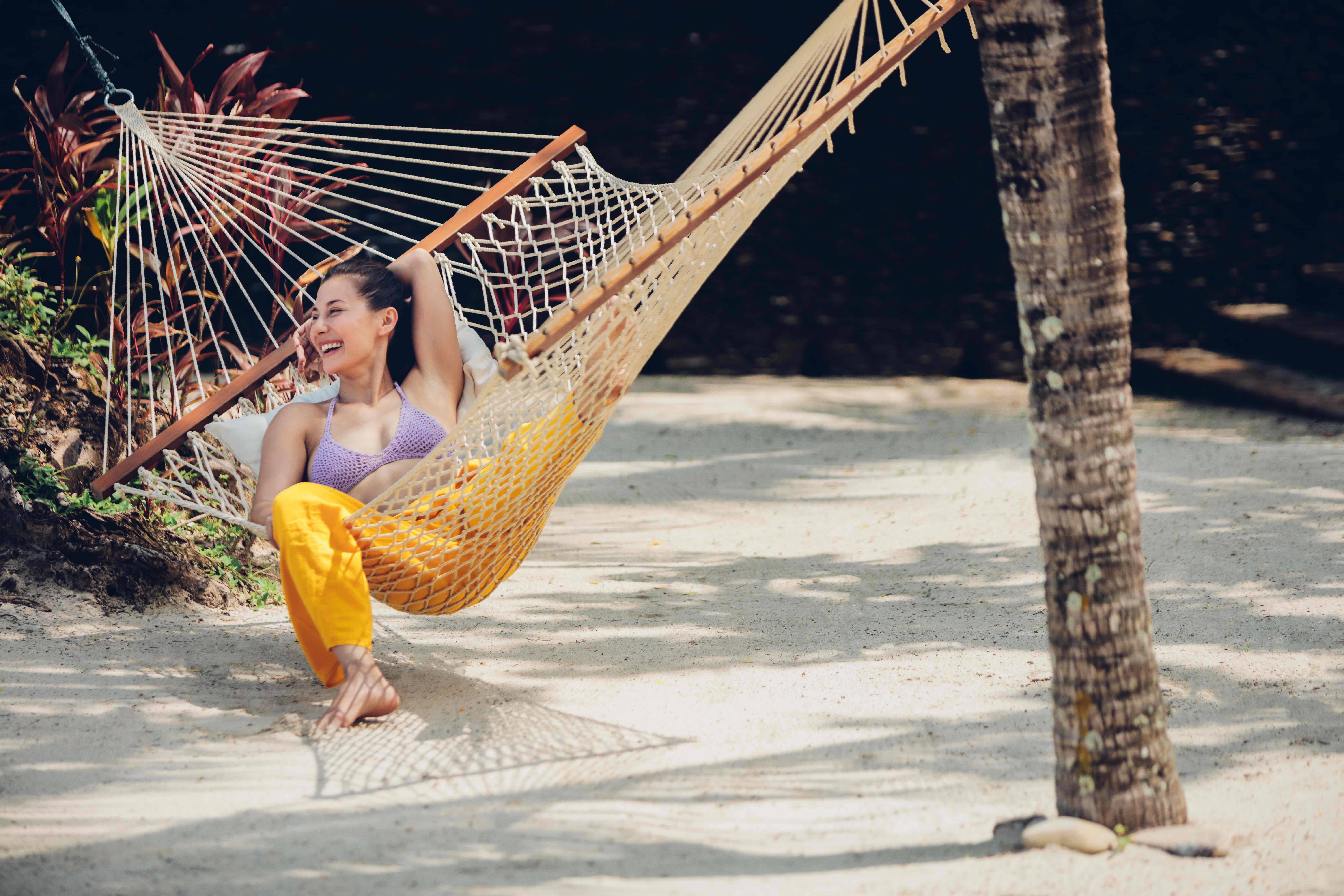 It's tough to love #yogaeverydamnday - are there any aspects of Yoga that you do not really fancy?
Aparigraha is the last of the 5 yamas of Patanjali's Eight Limbs of Yoga. It often translates to 'non-greed', 'non-possessiveness', and 'non-attachment.'
I believe that everyday is a different day and we have to be mindful not to get too self-absorbed in 'trends' in yoga. If you are able to acknowledge that these aspects are part and parcel of the 'new' yoga i.e. social media, I welcome it.
However, if you are obsessed over your instagram pictures and need to hashtag people to like you, I think you might be a bit distracted from really practicing the yamas and niyamas. I like social media but I don't really care about the 'following' if you know what I mean.
What lessons can you draw from your Yoga journey, and translate them to how you approach your daily life?
I try to practice as much of what I learn on my mat, off the mat. Lately, the word 'ahimsa' comes up a lot (non-violence). There are situations where I think I might lose the plot (cranky rude or arrogant people usually tip it off for me) and I vocalize this word within me with a big deep breath. It's all in the application…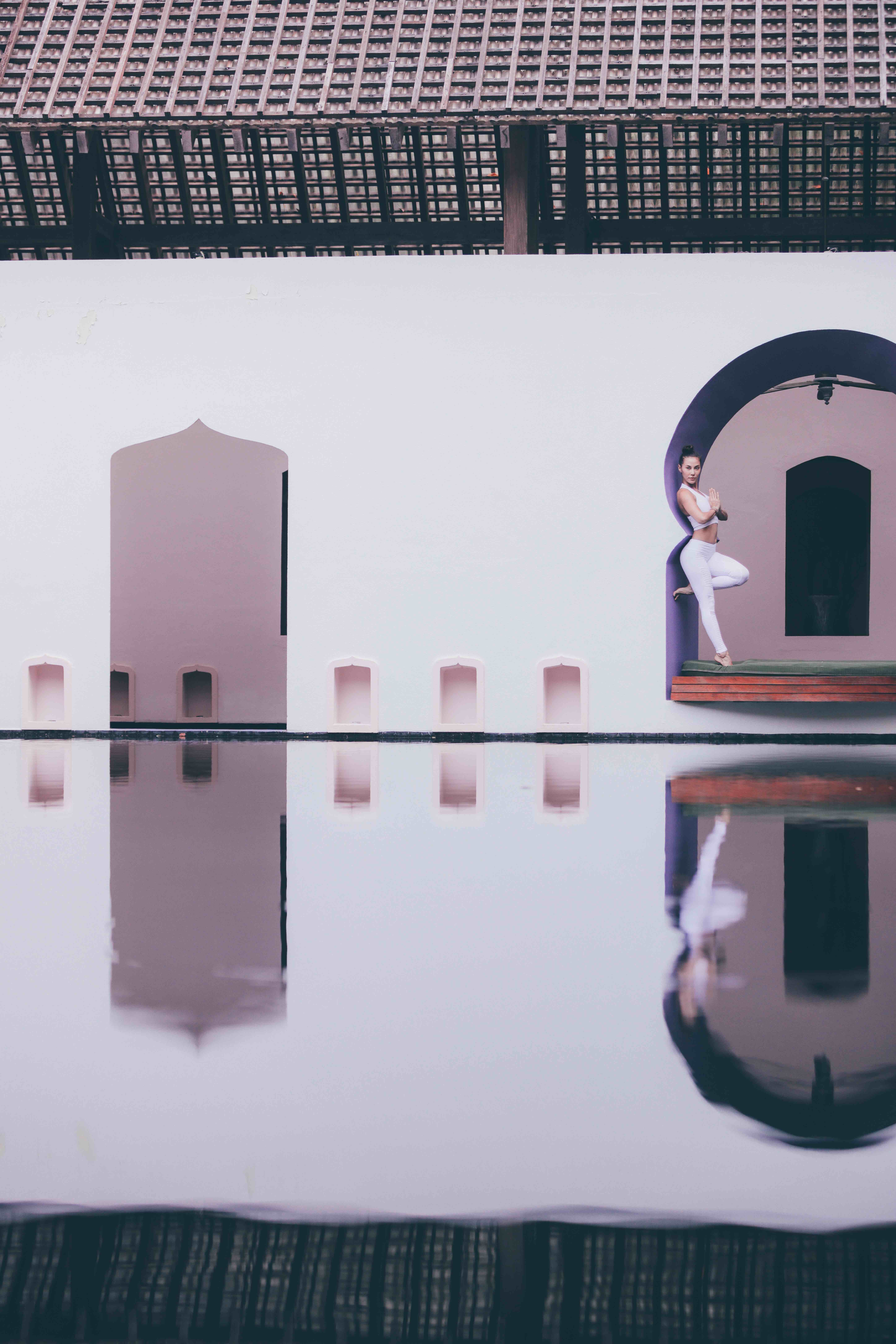 Who or what drives you and continues to inspire you to grow & push boundaries?
My husband continues to inspire and support me in ways I never knew a person could. I'm utterly devoted to him for all the things he does for me. He gives me strength when I'm weak and accepts me for all my shortcomings. I don't know anyone more patient and understanding than him.
What is the biggest realization that has impacted your life recently?
Failure is not falling down but refusing to get up…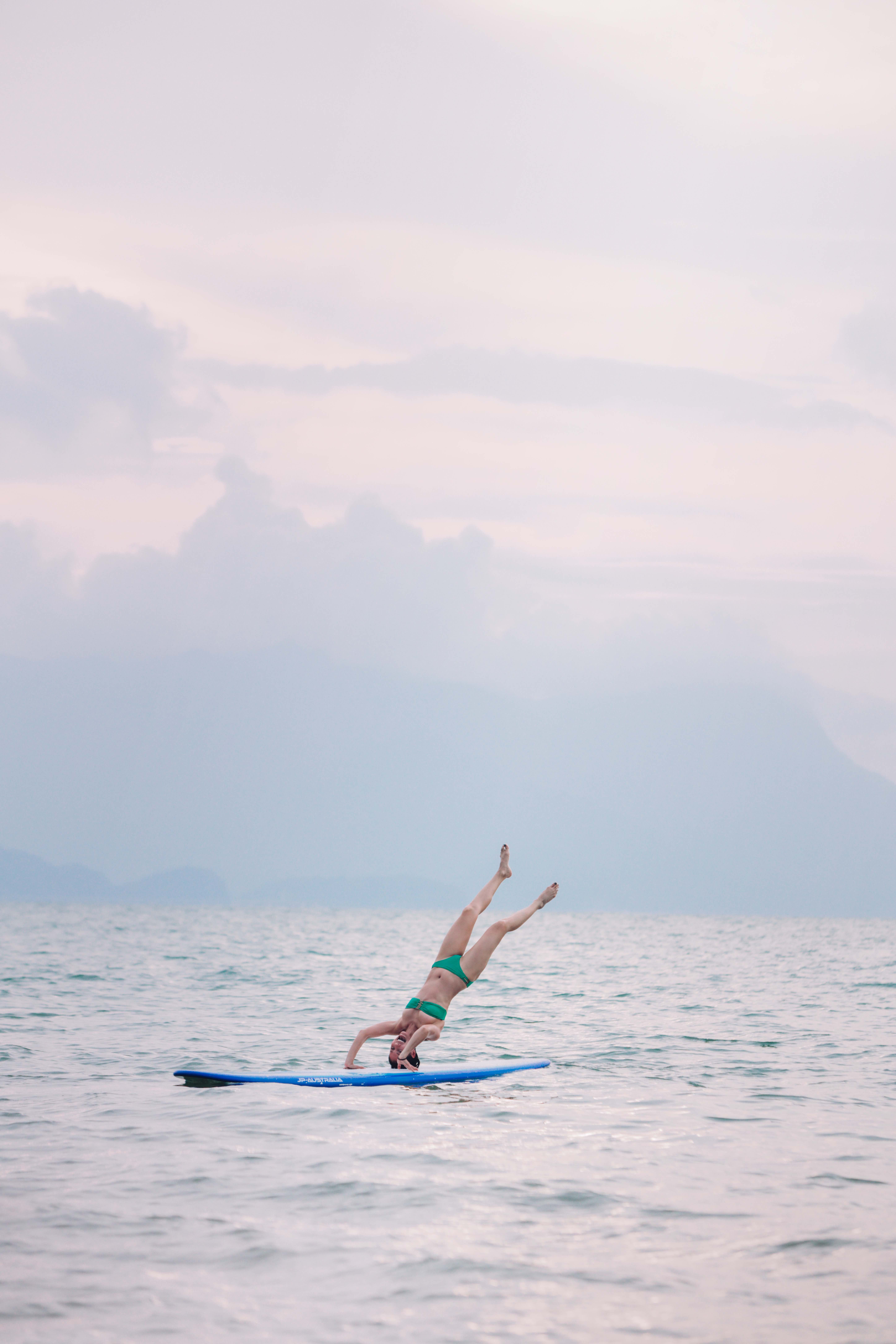 Any mantras that you live by?
"Trust your instincts. Intuition doesn't lie." – Oprah.
Photo Credits: Keller Media
---
Are you an avid yoga practitioner - how else do you yoga on and off the mat? What are some ways you live consciously by? For non-Yogis, you may already be 'yoga-ing' off the mat! Share with us your experiences. Simply hashtag #TBWPXConscious on any of your social media posts or drop us a note at: [email protected].