Presenting a Mindfulness & Live Panel Experience.
Conscious Living starts with YOU...
Hong Kong, 28th April 2018 (Saturday)
Venue: Lightstage Events Venue // 218 Hollywood Road, Sheung Wan
Event Format
12:00pm – Registration starts
12:30 – 2:00pm – Mindfulness & Live Panel Experience: Breaking Free from Limiting Barriers & Living Consciously
2:00pm onwards – Refuel & Mingle
...being conscious about your thoughts, your self-limiting beliefs, sub-conscious biases, your choices.
Being more aware of self allows us to break free of any self-limiting beliefs, subconscious and step out of our comfort zones - to be limitless! We develop exceptional improvisation skills along the way, building up on our resilience...strengthening our ability to make conscious decisions, even when the going gets tough.
Know that YOU have the capability to overcome any limiting barriers, to consciously make a difference to the collective and your environment!
若你細心思考,可能發現你做的選擇往往會受個人的想法和信念所限制。
LIMITLESS is a series of offline events held in-line with 2Q18 theme: Overcoming Limiting Barriers. For this edition, we are collaborating with our friends at The Conscious Collective - a conscious living event.
Reserve your spot!
*Ticket comes with goodies from Rude Health; Oatly.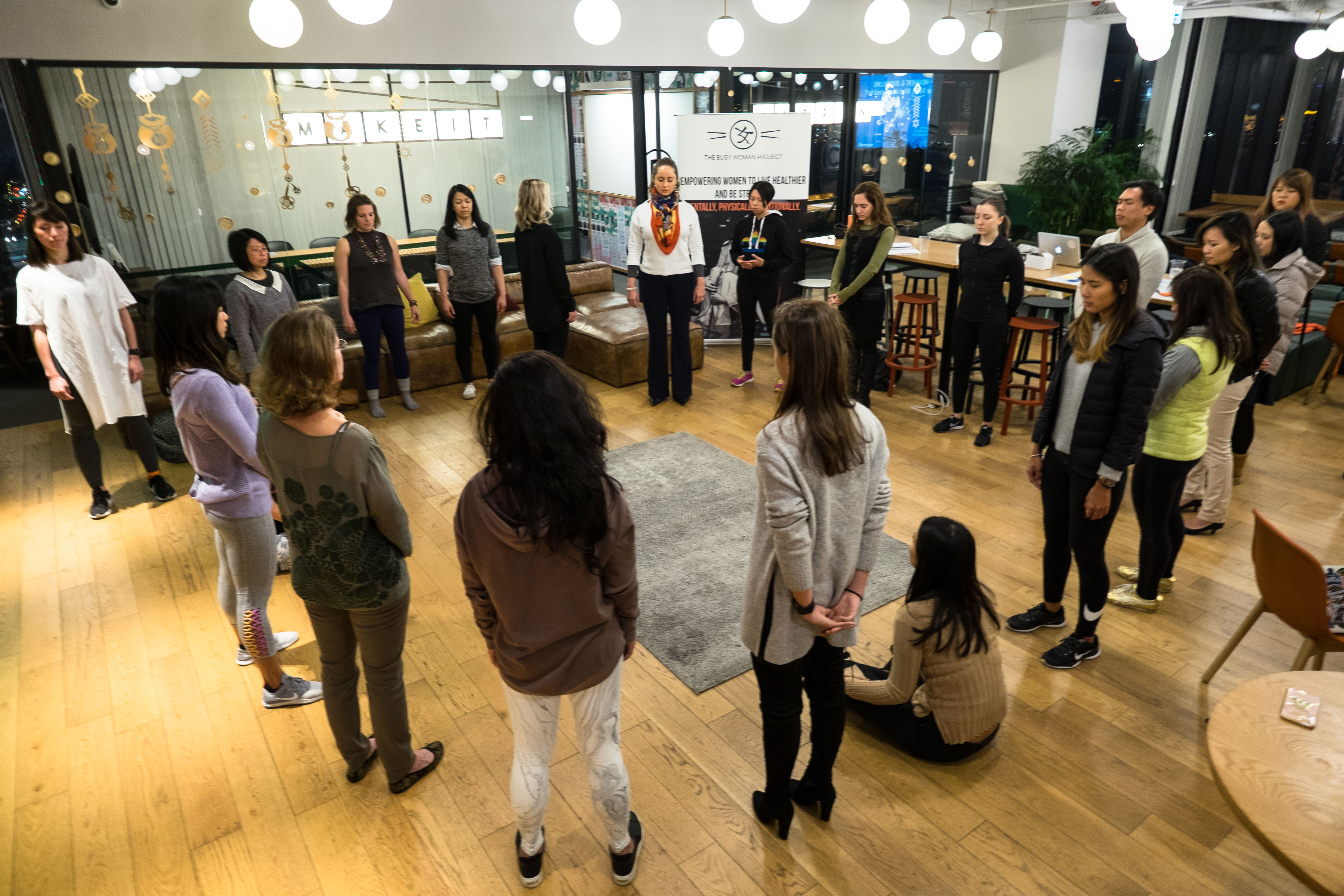 Mindfulness & Live Panel Experience
Breaking Free from Limiting Barriers & Living Consciously
Join Kit Lee from sitsat as she kickstarts the experience with a lite mindfulness & breathwork activity to set the intention of the day - one of openness, truth to ourselves & our desires; one of empowerment and courage, no matter the challenges.
Hear from inspiring personalities on self-limiting beliefs - how they push past boundaries, as well as ways to address barriers that may affect you - including cancer survivor, corporate professional & yogi Cam Kui; leading athlete & obstacle course racer - Spartan Race Global Ambassador Johnny Tieu; wellness entrepreneur, coach & influencer Tricia Yap; growth & transformation coach, TEDx Speaker Dr. Katie Larson, PhD.
"I can't meditate!" Round up the experience with a self-enquiry questioning meditation.
For first-timers, you may feel uncomfortable... but isn't that the whole point? ;) Growth comes from overcoming resisting thoughts and bringing your attention back to breath.
Let's embark on this self-discovery and personal growth journey, together!
Reserve your spot!
*Ticket comes with goodies from Rude Health.
Should you have any questions, please feel free to contact us at [email protected]
---
About The Busy Woman Project:
The Busy Woman Project exists to build resilience in busy women across Asia - empowering them to be healthier mentally, physically, emotionally and to lead more fulfilled lives.
Since the launch of the platform in October 2016, The Busy Woman Project has held SOLD OUT events in Bangkok, Singapore, Hong Kong and Shanghai.
About Kit Lee, sitsat:
Kit is a certified McLean Meditation Institute Meditation & Mindfulness teacher, Singing Bowl Practitioner and a 200-hour Registered Yoga Teacher.
She found meditation when she tried to reclaim her well-being from working for over a decade in the demanding corporate world. Having experienced the benefits, she believes everybody can develop the skill to tune in to his or her true self, recover their emotional balance, and flow with modern day challenges.
Kit set up sitsat with the mission to demystify meditation, make it more accessible and approach mindfulness in a scientific way.