Finding your purpose - your why, your reason for being - is a constant discovery & reflection process. Know that it is perfectly OK to not know your purpose, or if it is currently evolving. Purpose is also as simple or as sophisticated as you make it to be.
What's important is to set aside me-time for your growth, exploration and wellbeing - to reflect, be clear of what drives you and what is important to you at whichever stage of your life you are in - amidst the constant go in your busy lifestyles and the many personal & professional roles and responsibilities.
We are all created differently and driven by something. Being self-aware and knowing our why; accompanied with a deep belief that life is meaningful helps build up our resilience, to better improvise and bounce back quicker when faced with challenges.
Although The Busy Woman Project is women-focused, we are strong believers of including men in our conversations, especially those that are in positions to foster environments for both men AND women to thrive.
AWARENESS. ACTION. IMPACT.
We had the privilege of hearing from our inspiring panelists, including founders, millennials of leading homegrown local brands, those who are empowering people through education, fashion, food, health - using their own purpose to drive impact in our society & communities through their personal brands and businesses.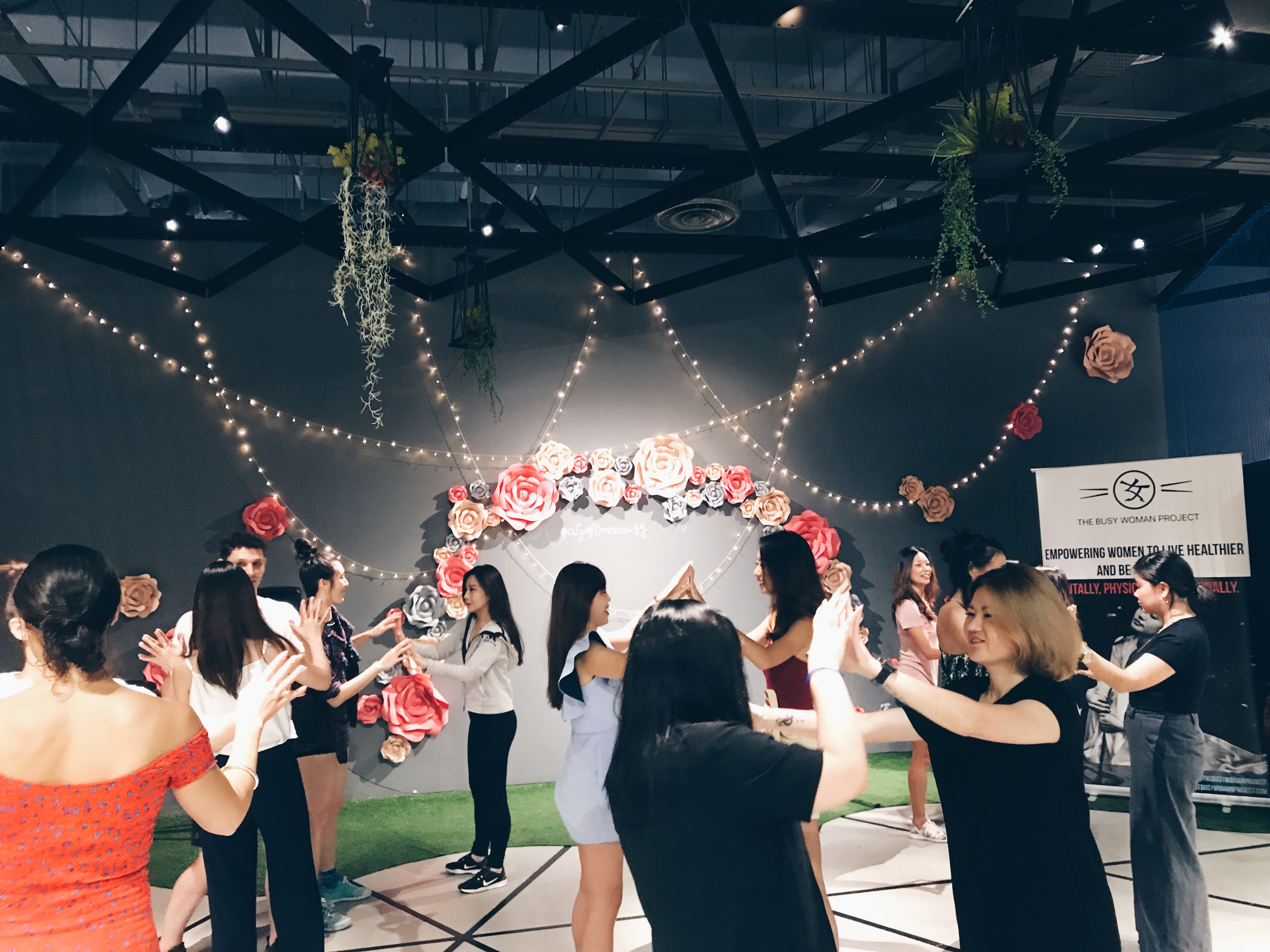 Guest Speakers: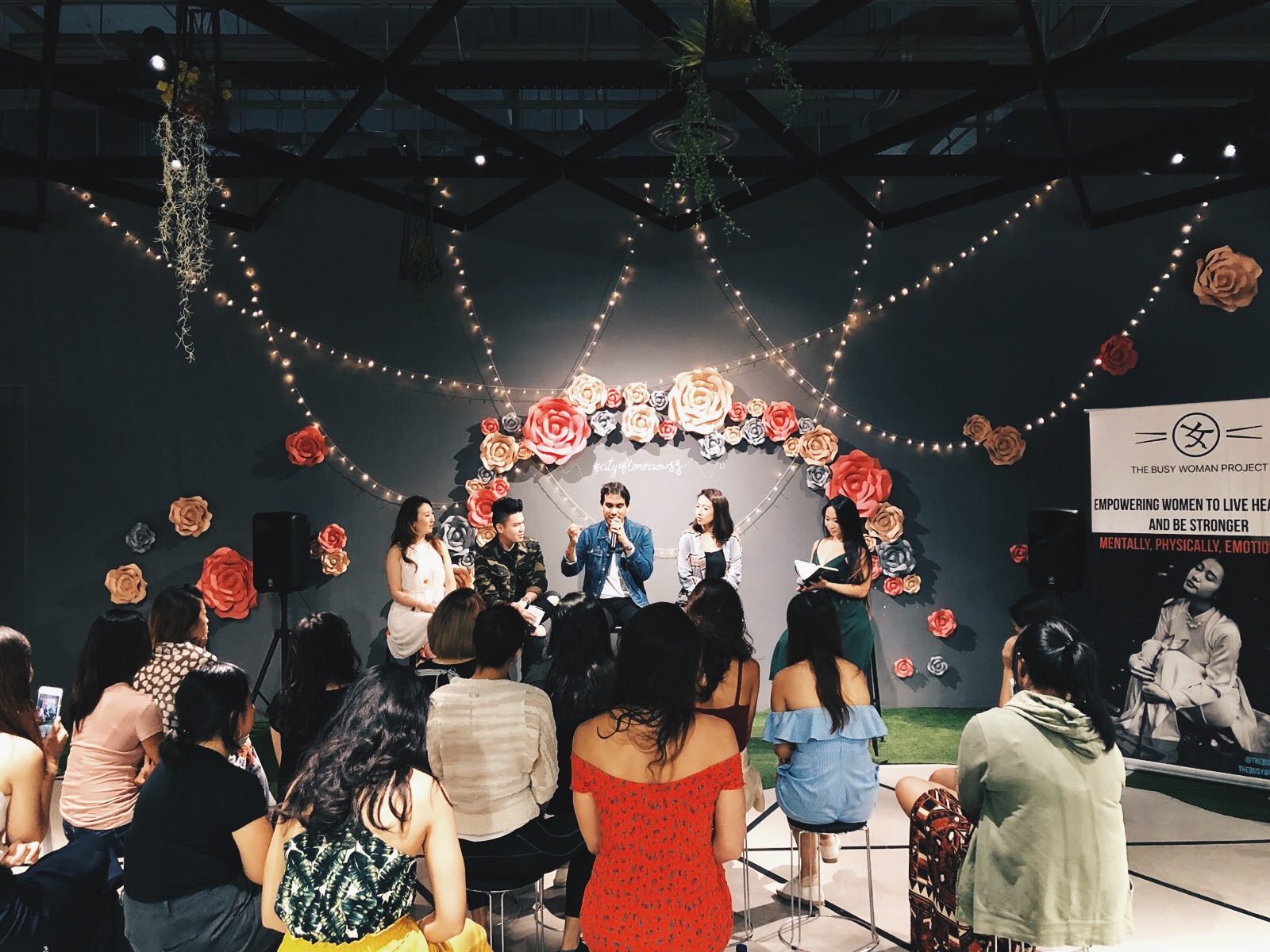 Takeaways: Knowledge for Keeps
What is Purpose - and why should you care about it?
Everyone is created differently. Purpose is about discovering your own talents and gifts, and using them to serve. For Love, Bonito, the purpose behind the brand is to use fashion and clothing to empower & inspire confidence in women. Given Rachel is the Co-Founder of Love, Bonito, her own purpose and the brand's purpose is very much interlinked.
Love, Bonito's origins can be traced back to 2010. What started off as an online blog shop (formerly Bonito Chico in 2006) has evolved into a leading homegrown fashion brand in Singapore, with operations in Indonesia, Cambodia and more, with 80 staff under the brand. The company also recently raised its Series B funding of US$13m.
As with most startup founders, Rachel's entrepreneurial journey has not always been smooth-sailing. She first dropped out of university to focus on building the brand. This came at a time when her family was going through financial difficulties with bankruptcy and given she was on a scholarship, her mom had to believe in her and used her own savings to pay off Rachel's bond.
She could not fail.
Then, in 2013, some of her business partners decided to leave the business to pursue other interests. Rachel was left emotionally and physically exhausted, and doubted if she could continue to take the brand forward - constantly questioning the existence of her brand...
Rachel...
On the importance of discovering purpose - her & the brand's reason for being:
Responsibility for her staff to put food on their table and support their families.
Hearing customers' stories of how Love, Bonito has helped women with their confidence - from professional interviews to dates to recovery from illnesses.
All of which culminating to things larger than herself - a purpose to drive her despite facing with challenges.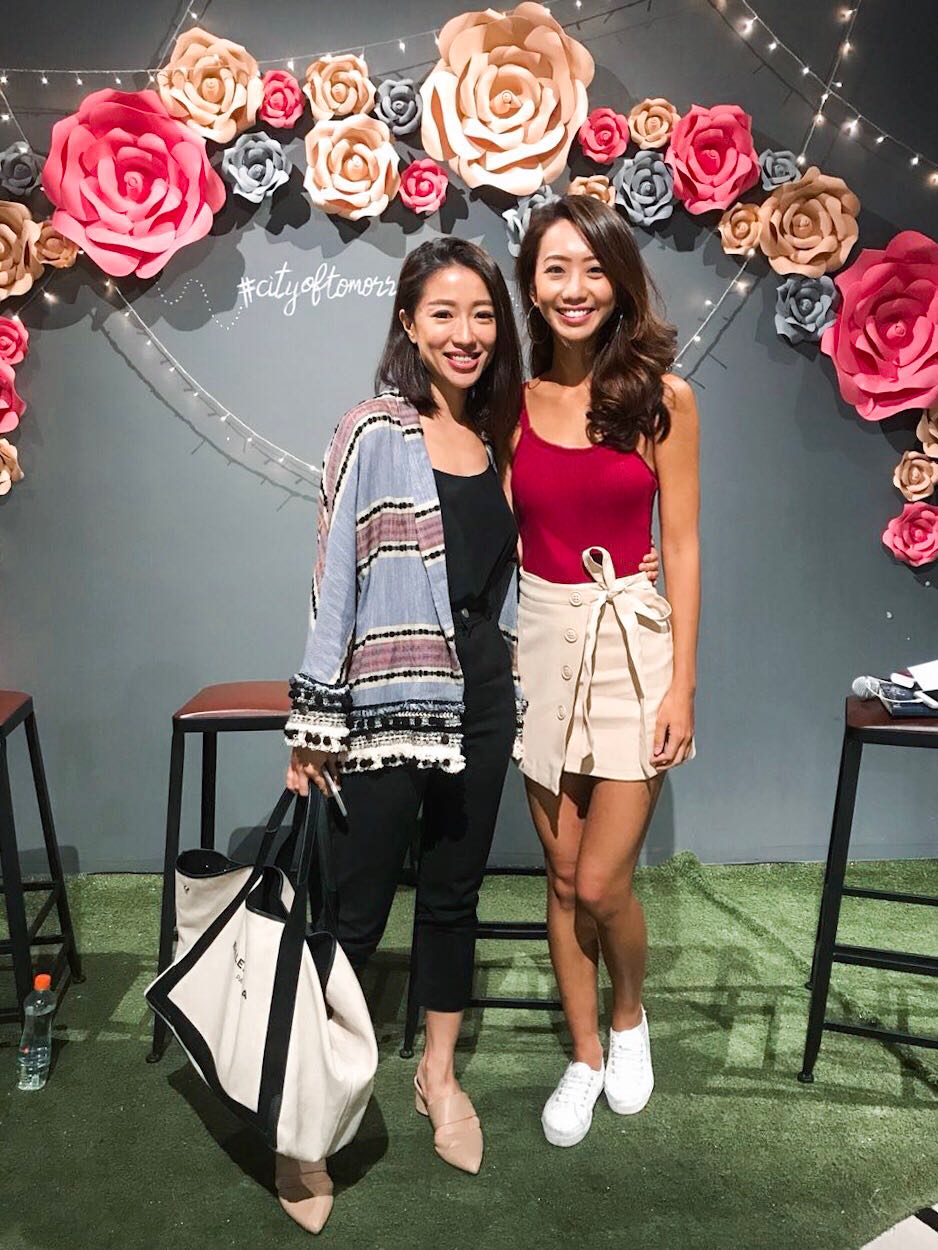 On building her self-awareness and a purpose-driven culture and team:
Given she has never been in a corporate environment, Rachel had no idea what a good or bad boss meant, nor did she know what kind of employee benefits people wanted.
Only reference was how the media portrayed bosses to be - so she tried and failed to be the person she wasn't…
Ultimately, through failing and learning, success, to her, is being who you are truly meant to be - an intentional journey to have the real courage to just be yourself i.e. authenticity, put on the blinders and focus on your own journey, your own growth and development.
Different people can experience the same things and have very different reactions - hence, the importance to reflect on own actions, as well as how she can affect her staff.
Utilizes personality tests like Myers-Briggs and Strengths Finder (tests which benefited Rachel on her journey) to get to know her team members and support them in finding out more about themselves.
On actionable steps:
Setting time aside to REFLECT and find out more about yourself: take personality tests; speak to people closest to you; mindfulness, journaling, etc. Ask yourself - what do you enjoy and find fulfillment in? That can say alot.
Discovering Your Purpose: a constantly evolving journey
"Too many people are overanalyzing. Sometimes you just have to go for it." - Michelle Zatlyn, Co-Founder & COO of Cloudflare.
Dinesh's leap of faith was unintentional.
He always loved the arts and thought maybe, that was something he wanted to pursue. His parents initially encouraged him to do what he loved, so he auditioned for NYU Tisch School of the Arts, and as he passed through each audition, they realised it was serious. Concerned about the practicality of an arts degree in the business world, they asked him to reconsider his decision. Taking a gap year to consider his options led Dinesh to Chope...one year became two, and he has never looked back since.
As the arts still remains a big part of him, Dinesh continues to do what he can to support the local arts scene.
Being one of the founding members of Chope, Dinesh was clear of the purpose of the startup from the get go - but not his own. Overtime, he discovered what brought him fulfillment - seeing people in the team grow and playing a part in their development. This joy derived from nurturing people, ensuring they are ok, is what keeps him going when things get tough. Dinesh's current purpose is in building up the team and people around him. To him, people are the foundation and the cornerstone of the business.
Dinesh emphasizes on the importance of finding your support systems - whether it is your family, friends, through communities. You're never really alone, and if you look hard enough, alot of people actually do step up to the plate when you need them.
With the many roles and responsibilities busy women take on and being the rock for so many people, you can lose yourself. It is important to take time out just for yourself, practice self love, so you can live your purpose and support others in living their purpose too.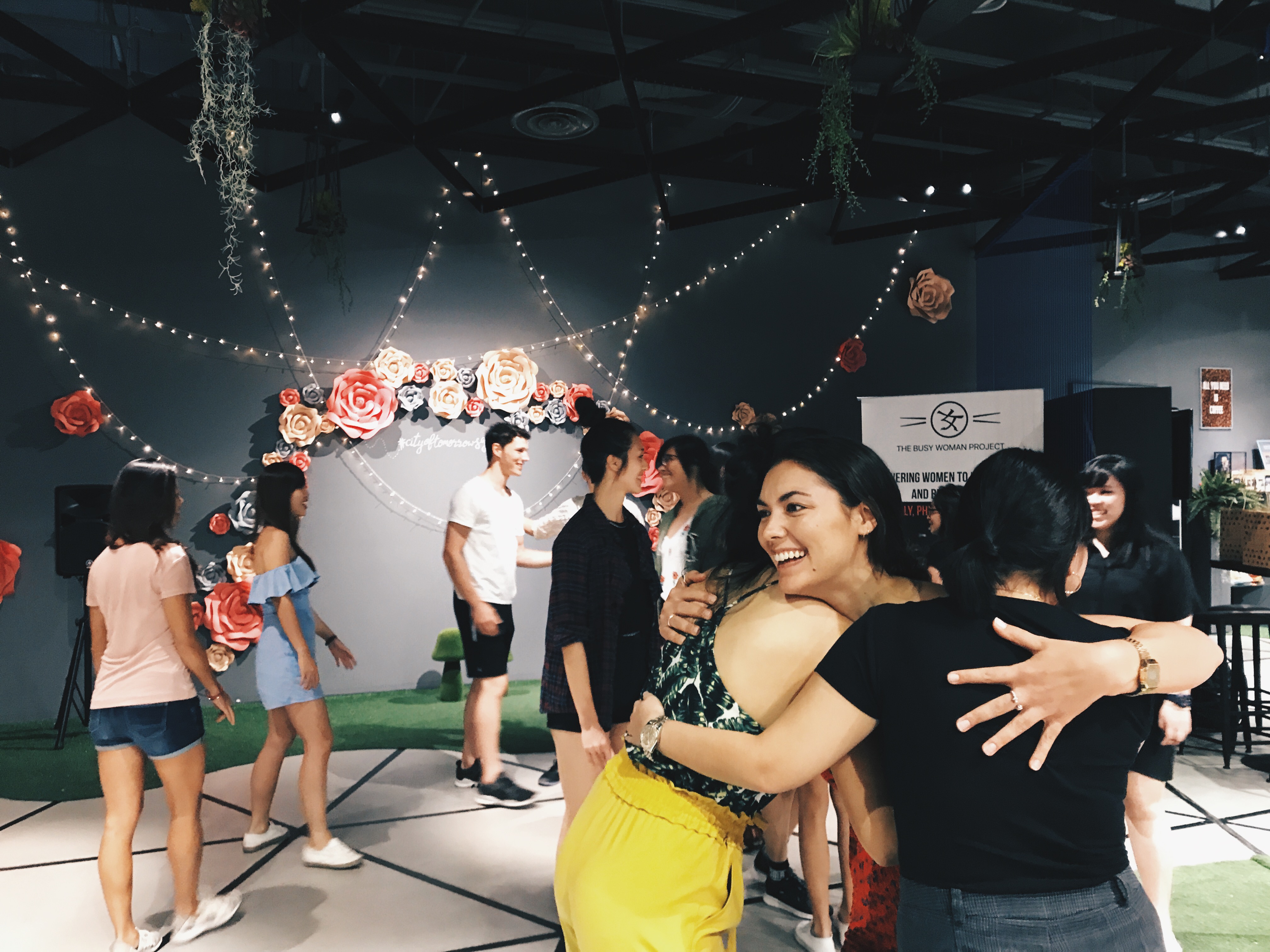 On actionable steps:
Whether it is purpose or happiness, don't be in a rush to finding that answer overnight. Give yourself time to explore, take action and do different things - to commit mistakes, to learn, to live. Ask yourself - what brings me joy? What part of me brings other people joy?
Setting Goals and Taking Action to Live Your Purpose
Accumulating wealth and achieving financial freedom so that he can then be in a position to give back to people, the elderly and the society is what drives Sean now to take action, set goals and build his brands.
Growing up, all he wanted to be was a chef. Sean's goal for many years was to focus on his immediate goal and work towards a michelin star. Taking action took him to new opportunities and over the years, this food business owner has since worn many different hats - in addition to running then Sin Lee Foods, and now Mojo in Singapore's Central Business District, Sean is also a Partner at a family office, investing in other businesses.
Knowing his purpose and while working hard to achieve those goals, Sean does his best to make a positive difference to the stakeholders at Mojo - his staff, customers, the local community. Sean tries his best to set up a good path and space for his staff to grow - to be responsible for their wellbeing; and works with smaller, local purveyors for his ingredients.
When wearing his investment hat, in addition to investing in companies with good projected returns, Sean also looks at the founder, her purpose, as well as if the brand can empower other people.
On actionable steps:
Be practical. Set yourself up for good opportunities and immerse yourself with good people. "You're the average of the five people you spend the most time with."
Using Your Purpose to Drive Impact in other People, Businesses & Communities
So-Young loves people, organizations, systems, ideas and change. Her loves and passion led her to discovering her purpose - humanizing the world and raising human consciousness.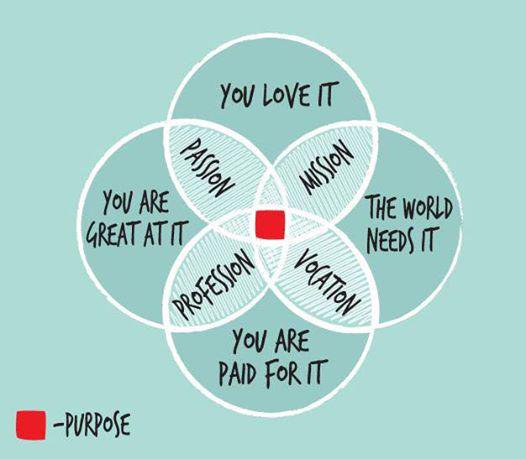 This serial entrepreneur, World Economic Forum Young Global Leader, Harvard Business School grad uses her two brands - Gnowbe and The Awaken Group - to fulfill her same purpose, in different forms. Tech is the new influencer. Recognizing this, she created education tech startup Gnowbe, a microlearning app that helps people build personalized learning journeys while on-the-go, using technology as the driving force to reach more people - allowing her to use her purpose to drive impact to people and future generations.
There can be many different expressions of your purpose. Looking inwards to find out the WHY of your existence - the underlying drive or motivation for your various undertakings usually makes this clearer.
So-Young is a strong believer of the power of dialogue and real conversations in building deeper connections. When you share your purpose, you end up meeting like-minded people and things will fall into place.
To So-Young, purpose is a discovery process, and it is not an easy nor straightforward journey. In 2009, she embarked on her personal 6-9 month journey and found it difficult to look at oneself honestly. Fortunately for So-Young, she encountered a number of individuals whom she still calls mentors today. Instead of constantly seeking instant gratification - "what can i do to fix this right now" - she was taught by her many mentors and coaches to learn how to pause and seek the right questions...
This ultimately drove So-Young to create the businesses that she runs today - she believes in creating educational environments for people to think, and not have conversation become a one-way street whereby information is force fed. At times, this even means unlearning the things that make you less human.
Her message to the entrepreneurs and leaders out there is that the businesses you create impact so many people's lives - whether positive or unintended. "I didn't mean for that to happen" - Doesn't that sound all too familiar? Understand the unintended impact that our words and actions may have.
Pause, reflect, think, be conscious - for your actions do have impact on another human being, the collective and the environment. Think and act purposefully.
On actionable steps:
If you are still discovering your purpose, try using this framework the find the closest intersection point to your passion, strengths and values. Have grace for yourself and when facing challenges, ask yourself - what could i have done differently?
Living a purposeful life is a constant journey!
To read more thought pieces on Purpose, click here.
---
Where are you on this discovery journey? We want to hear your purpose. Share with us through #livingmypurpose or drop us a note at [email protected] xx