Are you a busy working mom or dad, who has always wanted to prepare a special breakfast or some simple, delicious snacks for the family - but have always felt intimidated by the complicated recipes? Or perhaps, you are fearful that you don't have the capability to prepare something decent enough for the kids - what is vegan, dairy free, high fat, paleo, keto, low carb again? Or maybe, you are just feeling too time-strapped to whip up anything in the kitchen?
Though we all know that a home cooked meal is typically healthier then something from a fast food drive thru' or a reheated refrigerator meal - more often then not, we still fall prey to that seemingly healthy grilled chicken & cheese wrap.
Let's not even start with a gourmet meal...sometimes, even preparing a simple, wholesome homemade meal can seem like a chore, and a time-consuming task. Not something many busy women can afford to do. But there are those out there, like Minoli from The Asian Parent who seem to manage! So for the sake of all the busy foodies out there, we got her to share with us some tips and tricks in the kitchen.
A ten minute (or less) breakfast prep? Yes please!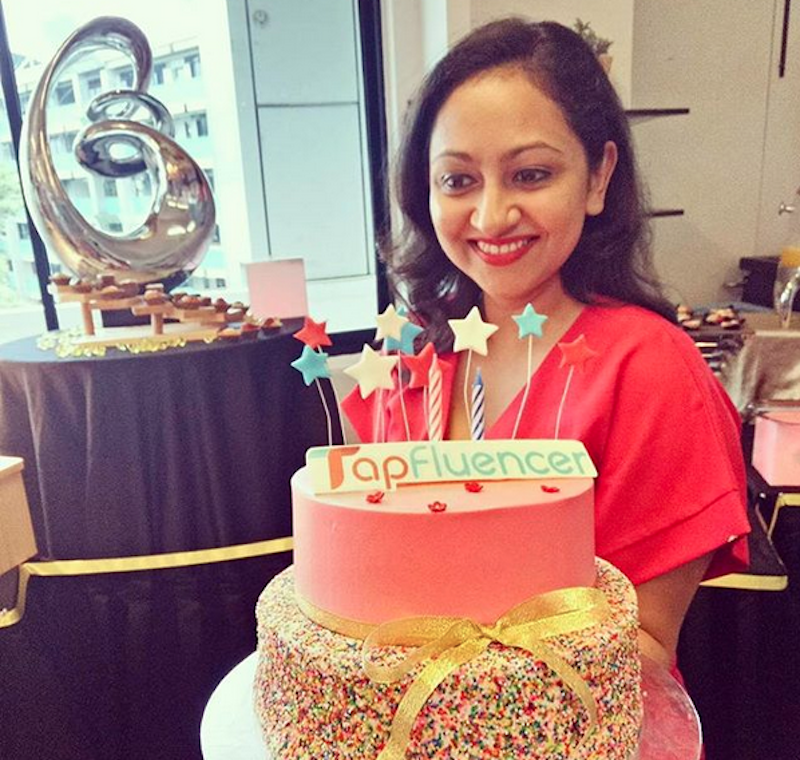 I love my job, I can't lie. For the past year, I've met the most amazing parents - getting drawn into their stories that range from heartwarming, heartbreaking, to thoroughly amusing, but all of them, inspiring.
While these supermen and superwomen have shown me how fulfilling it is to live their family lives to the fullest, that still doesn't mean that coming home to cook dinner after a long day of meetings and office work has stopped becoming a chore. It still is. However, dare I add that it is a chore that I quite enjoy? Let me explain why.
When it comes to feeding my kids, my mantra is always - nutrition first. I'm sure you too know that sometimes the temptation to just order in after a busy day at work is so hard to resist, but we cannot ignore the importance of good nutrition - especially in the early years of our kids' lives.
So, inspired and busy as I am, I've always looked for ways to make simple everyday meals for my family that don't compromise on nutrition and the yummy factor. Also, since I love meddling with food so much, I always try to inject some fun into it all. It's all about doing a bit of planning ahead (so you have the right, fresh ingredients on hand) and adding a splash of creativity! I hope you enjoy making and eating these as much as we have!
Breakfast: Not Your Everyday Yogurt Parfait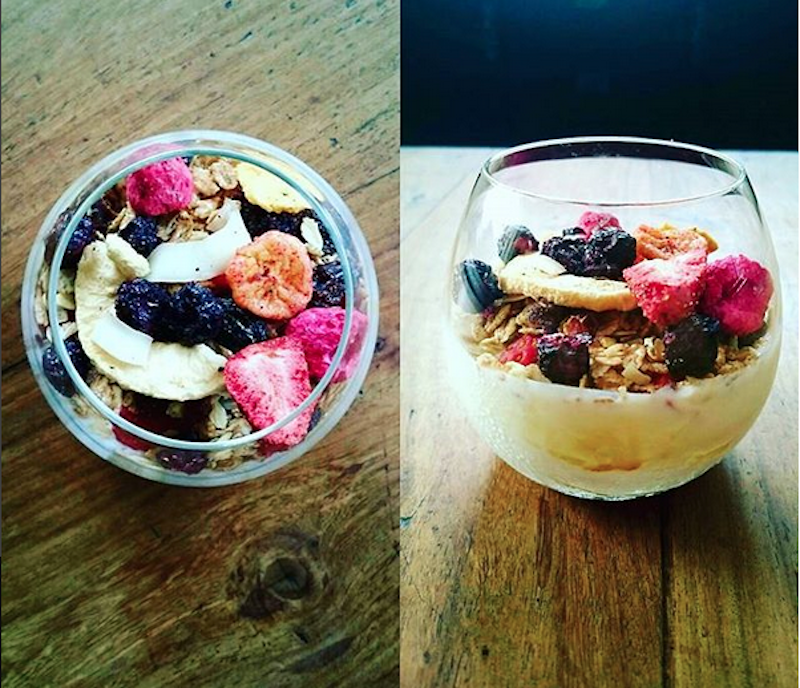 Dehydrated fruit. Nuts. Granola. Greek Yogurt. Honey.
I love adding coconut flakes to this for a tropical flavour hit and using dehydrated fruit instead of dried fruit for added crunch and much less sugar. You'd order this in a heartbeat at a brunch cafe, right? With the right ingredients, you can make it right at home.
Lunch: I'd Love Some Scallops, Peas!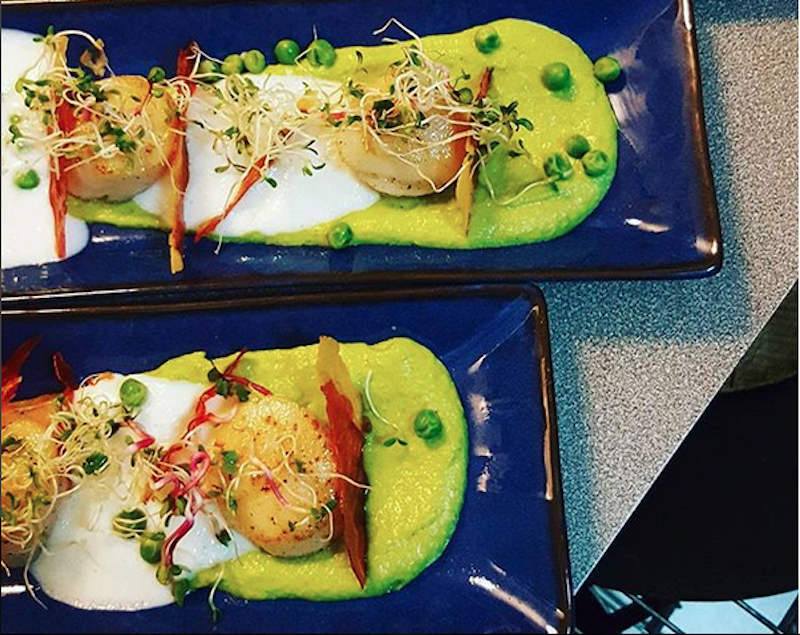 Scallops. Peas. Prosciutto. Microherbs. Truffle foam.
It's the garnishes (and that irresistible pungent aroma of truffle) that add a gourmet twist to this dish, which is actually so easy to make! Just crisp up the prosciutto in the oven and plop on those micro herbs. For the pea puree, sauté some garlic, shallots with a little butter and add in the green peas (frozen works just fine!). Once the peas are heated through, puree everything together with some salt, pepper, and a dash of cream. Add the grilled scallops over the pea puree, garnish with some green peas and micro herbs - enjoy!
Lunch (for the itty bitty fingers): No Grease Chicken Fingers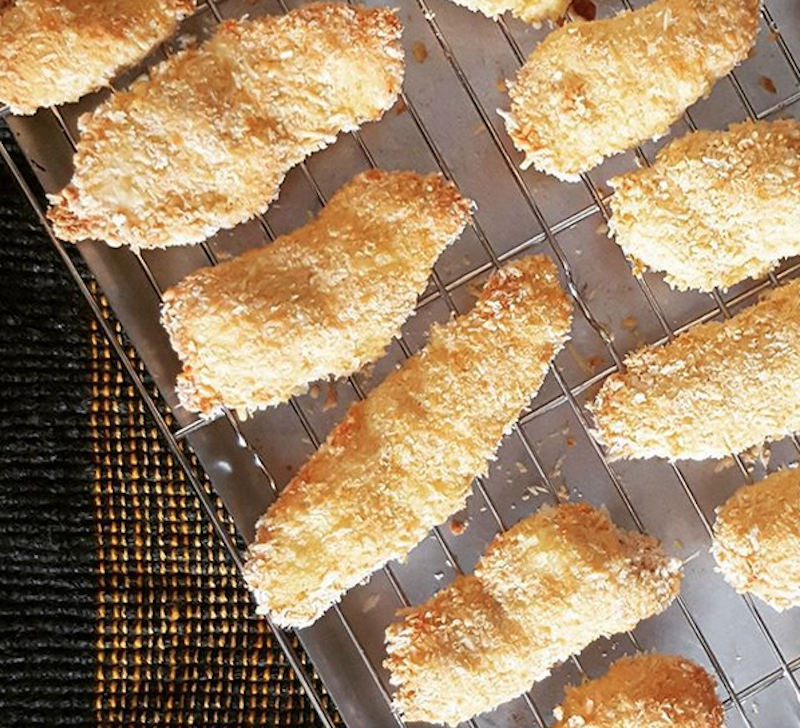 Chicken breast. Panko crumbs. Parmigiano cheese. Olive oil. Egg.
I use chicken breast in this recipe not only because it is a healthier cut, but because it has a wonderful texture. First, portion chicken and then marinade with buttermilk, garlic powder, oregano, salt and pepper for at least 1 hour. Next, scrape the marinade off and do a crumb coating first with flour, then dunk in an egg bath and lastly give it a coating of Panko bread crumbs. The key is to spritz on the oil then oven-bake instead of pan-frying.
Snack: Lotus Root Chips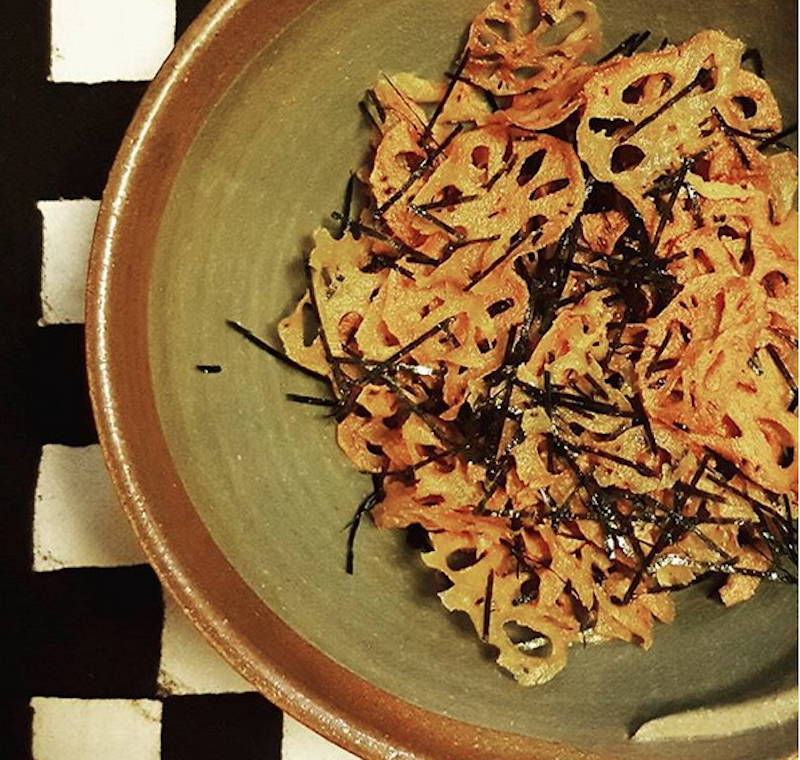 Lotus root. Chili. Seaweed. Salt. Olive oil.
These are oh so pretty! I love making these whenever we have guests over or for family movie night. They couldn't be simpler to make too! Just slice the lotus root using a Japanese Mandolin (watch those fingers!), toss with the rest of the ingredients, and bake in the oven at 220C for 10 minutes or until golden brown and crisp.
And for the Sweet-Tooth: Homemade Nutella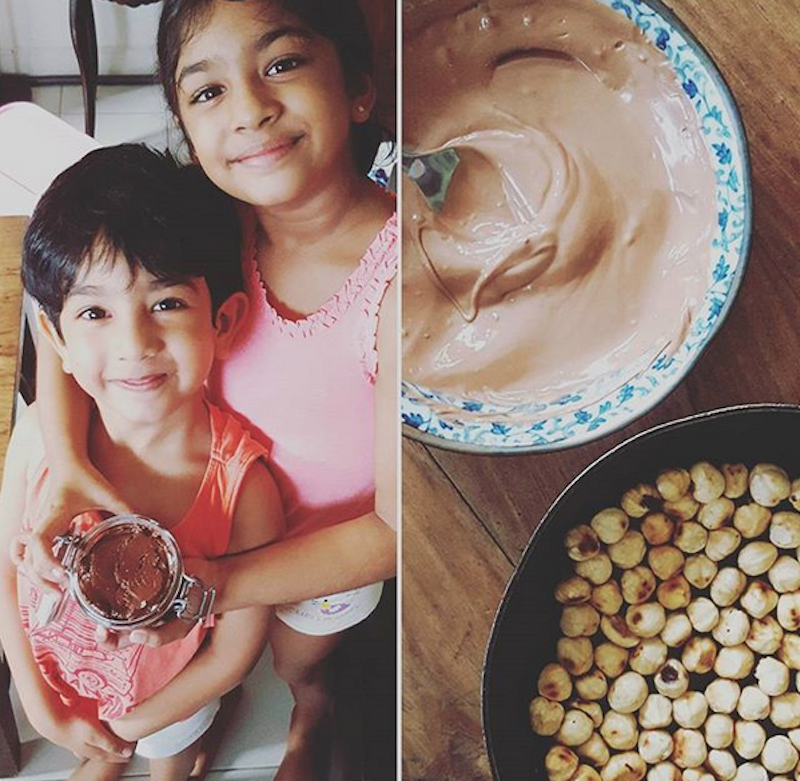 Hazelnuts. 70% Cocoa chocolate chips. Canola oil. Honey. Unsweetened cocoa powder. Vanilla extract. Dash of salt.
Nothing could be easier or yummier: First, toast the hazelnuts and then just blend all the ingredients together using a food processor.
---
Minoli is the Team Lead for Influencer Marketing at The Asian Parent. She's a certified Yoga instructor, loving mum of 2, and unstoppable in the kitchen. Don't know about you, but we are most definitely getting a head-start on the Homemade Nutella!
Got a quick and easy recipe for the foodie in all of us? Share them with us at [email protected] and you may just get featured!