Hong Kong, 8th Feb 2018 (Thursday)
In 2018, The Busy Woman Project set its intentions to raise more awareness on building resilience; with a focus on overall wellbeing. Why do some people suffer real adversity and not buckle? Resilient people have been theorised to possess three characteristics: a firm acceptance of reality; a deep belief that life is meaningful, and exceptional improvisation skills.
"Move & Live" is conceptualized upon this premise and in-line with 1Q18 theme: Living a Purposeful Life.
What is Your Life's Purpose?
Let's get moving, chatting, and LIVE YOUR PURPOSE with like-minded Busy Women.
MEETING POINT: WeWork Tower 535 (20F) // 535 Jaffe Road, Causeway Bay
Event Format
6:00pm – Registration starts
6:45 – 7:45pm – MOVE: Conscious Movement & Journalling
7:45 – 8:30pm – LIVE: Fireside Chat
8:30pm onwards – Mingle
MOVE: Conscious Movement & Journalling
a 'no sweat' movement & flow experience by Clare Lim from SharedSpace
This movement class is based on flow and improvisation - open to all levels of movers. Getting connected with your body and exploring different movement patterns is a beautiful, freedom of expression.
In this experience, you will explore moving your different joints and weight centers in both linear and spherical movements, exploring shapes, as well as how purposeful movement can make you feel differently in your bodies. Pen down your thoughts, change up your inner chemistry and take purposeful action in your life.
Short snippet of one of Clare's sessions: link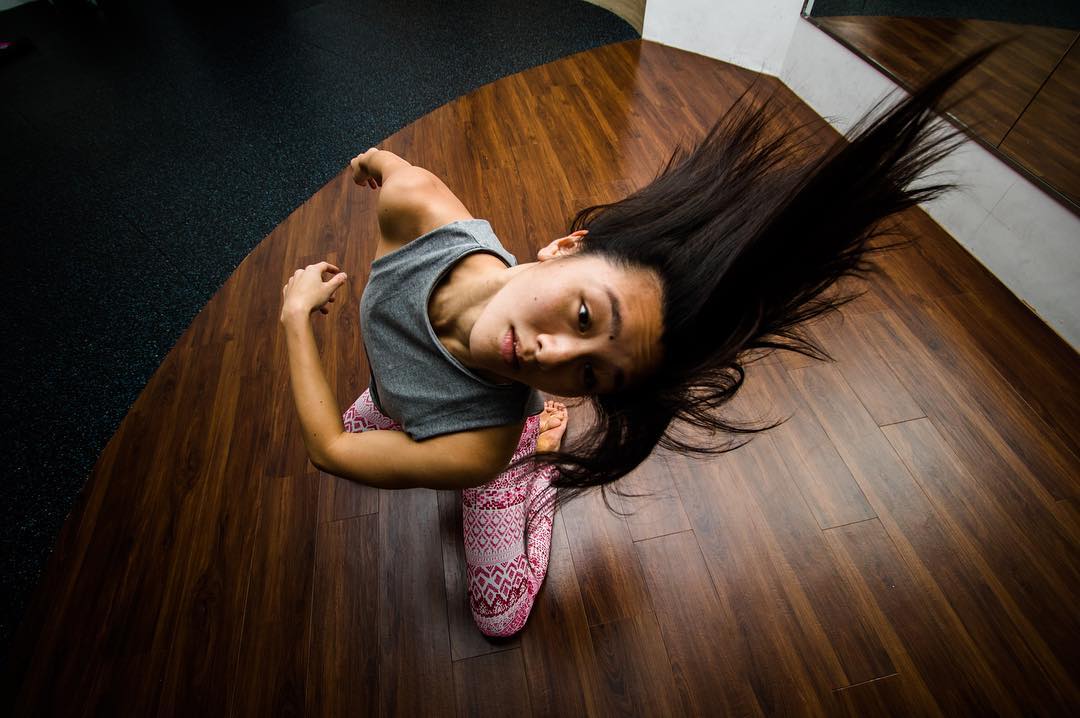 LIVE: What is Your Life's Purpose?
Whether through leadership, parenthood, philanthropy, lifestyle choices, or championing for a cause like gender equality, making an impact requires one to stand for something. That means, knowing your values, your purpose, and following through with action.
Hear from inspiring personalities including those who are dedicating their lives towards social work, others who are empowering people through fitness, as well as individuals who have been in corporate their entire careers and how they derive purpose from their works.
Everyone has the capability to make a difference (even if it is to just one person) and can have an impact on this world - to leave 'a legacy' behind.
Do you have a purpose? Are you living your purpose? If not, how can you take simple steps to discover your own purpose and start living it?
Let's chat.
A desire to make a difference, to leave an imprint on this world - perhaps to positively influence one person, a collective, or leave this earth in a better place. #livingmypurpose
About The Busy Woman Project:
The Busy Woman Project exists to build resilience in busy women across Asia - empowering them to be healthier mentally, physically, emotionally and to lead more fulfilled lives.
Since the launch of the platform in October 2016, The Busy Woman Project has held SOLD OUT events in Bangkok, Singapore, Hong Kong and Shanghai.
About Clare Lim:
Clare is the co-founder of SharedSpace, a movement studio and community, for both movement practitioners and professionals. Her background is in Dance, Yoga and Movement, which is why she built a business with her partner, Aaron, around movement education. She also loves brand building, and watching other small businesses growing alongside hers.
She is excited to be growing a friendship with the The Busy Woman Project, because she believes in the The Busy Woman Project's vision and loves connecting with like-minded, women hustlers!
About Diana David:
Diana is an Advisor for The Busy Woman Project. She is a board director, leader, strategist and innovator, with a focus on helping companies and individuals to be more entrepreneurial, resilient and impactful in the face of constant change.
Using 20+ years of global experience in business strategy, investment, turnarounds and talent development across the US, Europe and Asia, she help boards craft strategies for sustainable growth.
At Financial Times, reporting to the board level, Diana developed new business to deliver the Financial Times global strategy. She founded and still oversees the FT Non-Executive Directors Programme Asia, the first global post-graduate course specifically focused on training independent non-executive directors in the skills necessary to make a positive impact on board effectiveness and governance.
Earlier, Diana worked on high level strategy as a management consultant and began her career as an assistant to Dr. Henry Kissinger at Kissinger Associates in New York.
Diana is passionate about creating an environment for people to flourish in a changing future with a love of learning, empathy for others and resilience in life.
Read article: Personal Leadership & Growth - 5 Tips to Find Your Purpose
About Ed Haynes:
Ed is an Expert for The Busy Woman Project. Ed is the Founder and Head Trainer at Coastal Fitness, one of the top Strength & Conditioning and CrossFit coaches in the region. A former Hong Kong international rugby player, Ed has always been interested in sports and started his personal training business at the age of 21.
He has always had a drive for exploration and a deeper understanding of things - to improve self and ultimately, to be a better leader. Since entering the fitness industry, Ed has committed to a journey of personal enrichment by surrounding himself with industry experts worldwide. Through being self-aware and learning from the best, Ed looks to help others be a better athlete, a better coach, as well as to improve health and wellbeing of his community.
About Ada Cheung:
Ada is an Ambassador for The Busy Woman Project. She is a spin instructor at XYZ, and the program director for One Ten - a social enterprise empowering young adults of Hong Kong. Ada is also currently about to finish her Masters Degree in Social Work at HKU.
Read article: On Leading a Purposeful Life
About James JJ Acuna:
JJ is an interior designer and architecture at his own firm, JJA / Bespoke Architecture. His most recent works include Elephant Grounds, Nha Trang and Little Bao - projects in both Nong Kong and Manila. JJ is a strong advocate for design, travel, wellness and the LGBT community.