Camille Cheng represented Hong Kong at Rio Olympics 2016, taking part in the 200-meter freestyle and 400-meter medley.
This authentic, grounded and intelligent lady has demonstrated resilience and remarkable strength, attributing much of her growth to inspiring coaches and teammates, especially while at University of California, Berkeley.
In this interview, she shares her challenges faced, including body image insecurities, as well as the importance of practicing gratitude as a simple, actionable step towards a more fulfilling life.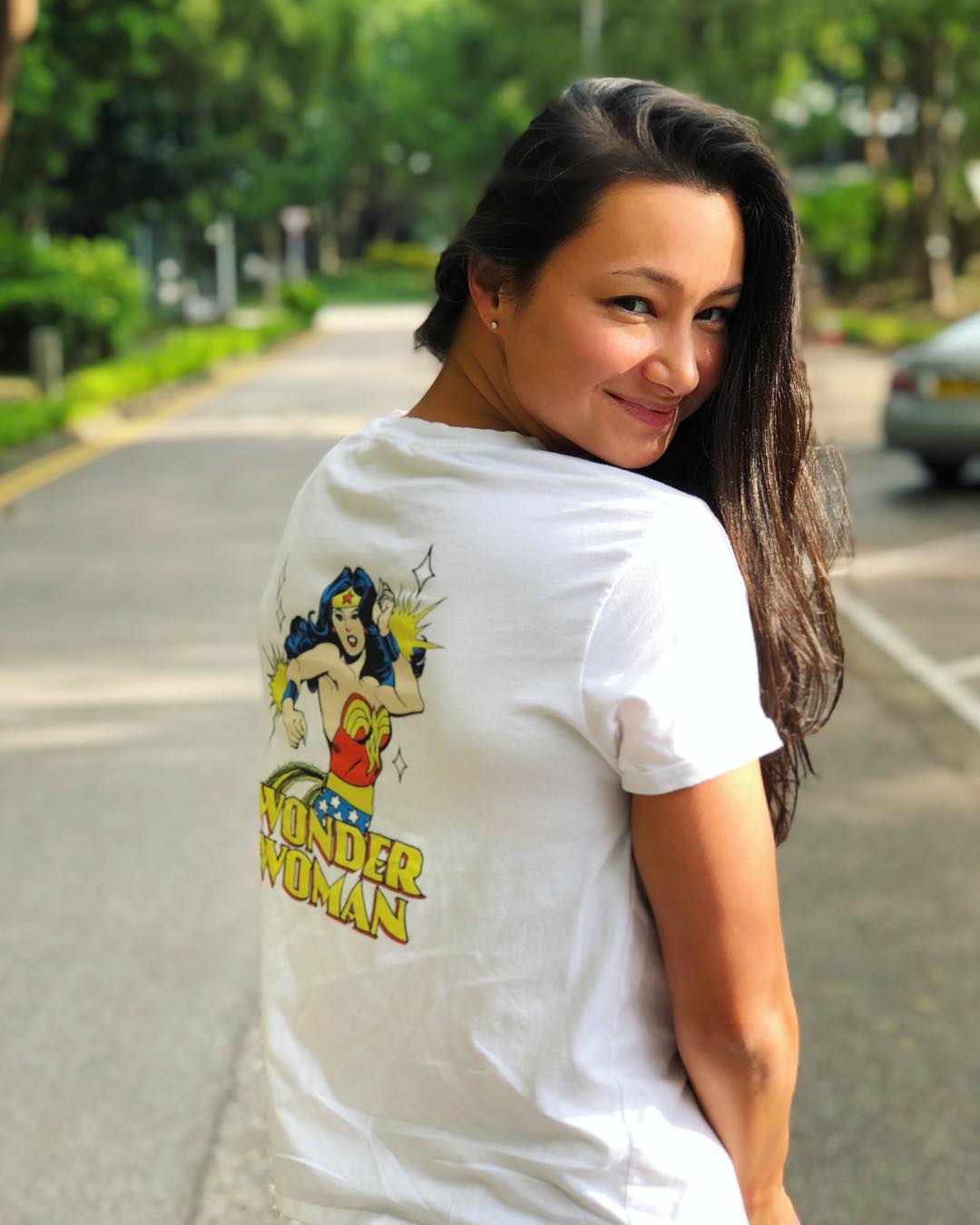 How do you live a purposeful life?
For me, setting goals and having aspirations has helped me live a purposeful life. For a large part of my life, I've been driven by achieving the Olympic dream.
I think now that I have achieved that goal, my "purpose" is evolving. I'm fortunate for everything that swimming has given me and now, I want to find ways to give back hopefully by using swimming and being an Olympian as my platform. How it all looks like is still a work in progress.
What are some challenges that you have faced in your career?
Although I love that I get to swim as my job, it has come with its own set of personal challenges. One challenge has been the transition from swimming as a passion and hobby, to a profession. This shift gave "pressure to perform" a new meaning – one that is now tied to a contract. I've worked to reframe swimming as a job by focusing on the aspects of the sport that inspired and motivated me in the first place.
Another challenge I've dealt with is body image insecurities. I'm in a sport where we walk around in swimming suits, our bodies clearly visible to those around us. Growing up in Asia, I've always been bigger & taller than most and dealt with comments about being "masculine". I was fine with being stronger and bigger than most if it meant that it gave me an advantage to reach my swimming goals.
What I struggled with was after the 2016 Olympics, I took a couple months break and was consistently told that I had gained a lot of weight, that I needed to lose weight in order to get more sponsorships and deals. That really frustrated me because I felt like I kept being compared to a certain socially acceptable "mould" or standard, when not just every athlete but everyone has a different body.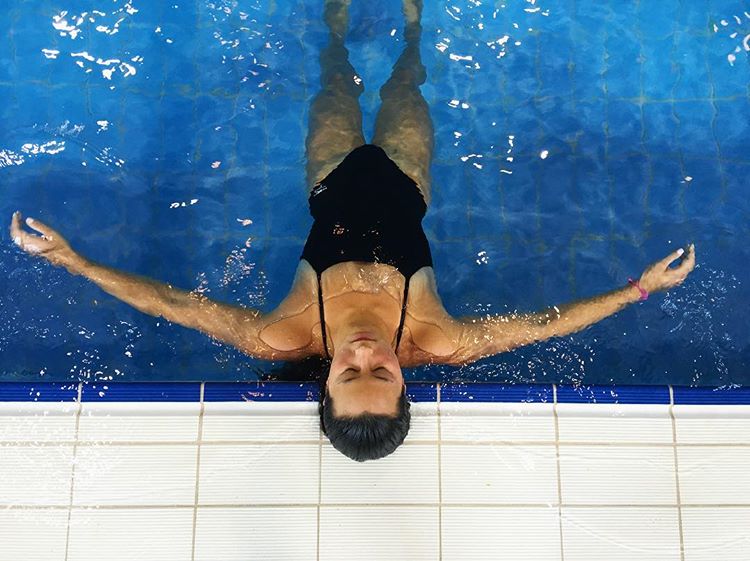 I think the 'athlete' stereotype of just getting opportunities because of our athletic talent was also another challenge and I've worked hard to dispel that. Although I'm proud of my swimming achievements and being an Olympian, I've also placed high value in education and proud to have graduated from the top US public university, to now be obtaining a Master's degree and also fitting in some part time work experience. Balancing all those aspects in itself can be challenging at times.
Were there any self-imposed challenges that you had to face?
My biggest self-imposed challenge was lack of self-confidence. For a long time, I was afraid to share my goals and aspirations with others, for fear of not being able to achieve them in the end. I was fortunate to have been part of a team of women where we all empowered, supported and challenged each other to voice and achieve our goals – no matter swimming related or not. I think having been surrounded by others who push me to acknowledge and realize my achievements at times where I don't, has given me a boost of confidence. I also have self-imposed pressure to perform in and out of the pool individually and for team Hong Kong.
How did you solve these problems and face these challenges?
1) I've learnt that it's okay to ask for help that asking for help is not a sign of weakness.
2) Being honest and transparent when communicating with coaches, teammates, professors, colleagues goes a long way. Most are understanding and want to help.
3) Having a strong support system: surrounding myself with people who will challenge me, understand my goals, support me, empower me.
4) Practice positive self-talk and gratitude.
Were there any things you learnt from these challenges?
1) I've learned how I react and cope under stress.
2) The importance of encouraging and supporting others, but not before helping myself. The idea that you "can't pour from an empty glass".
3) Better to try and fail than to not try at all. I'm grateful for sports because it's taught me resilience and perseverance. I've seen teammates express their goals confidently and work hard towards them, just to fall short of making Olympic teams by milliseconds or one place and then to bounce back, make the next Olympic team and win a medal for their country.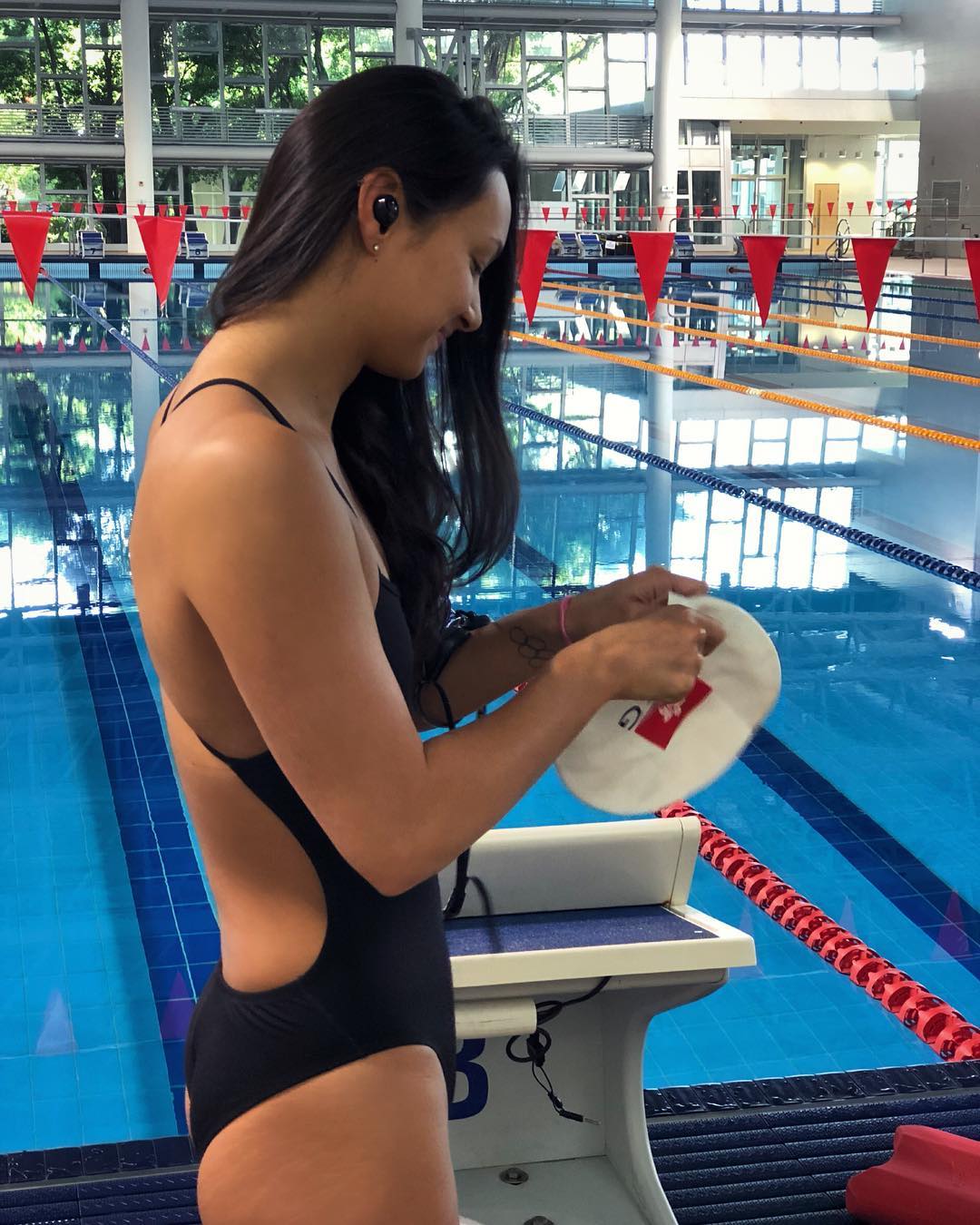 What was your support system like during the times of challenges?
Although swimming is an individual sport, I've always considered it a team sport. During my time in university, the women's team was led by two women coaches which I attribute a lot of my achievements to. They helped create a culture that was empowering through inspiration, vulnerability, determination and hard work.
Perhaps cliché, but my team is also family and they supported me regardless of my performances in swimming. Away from swimming, my family and friends were integral at times of challenge. They helped put things into perspective and treat every challenge and experience as an opportunity to learn from and grow.
As a professional athlete, you must be incredibly busy with training everyday, while having to be watchful of what you eat. How do you reassure yourself if you indulge on a cheat meal, or miss training if you are too exhausted?
As a professional athlete, I have to watch what I eat to monitor my weight and to get the right energy to train and perform. Personally, I've never restricted myself from eating certain things as long as it's in moderation (except for post-competition, where I usually reward myself with a cheat meal). However, when we get closer to competitions, we usually lower the intensity of training and so I just need to make sure I don't eat as much.
In terms of missing training due to exhaustion, there are several things I do to reassure myself. I think the most important thing is to listen to my body – I know myself best. Whether it's physical or mental tiredness, if I push myself too hard, I will be worse off in the future.
My coach used to say that if we start feeling like we're getting sick, she'd rather us take a practice off than wait until we're actually sick and have to take days/a week off. Also, I communicate with my coach and my coach will either suggest taking a practice off or changing the intensity of practice to less strenuous and allow for more recovery.
What does happiness mean to you? How do you achieve it in your day-to-day life?
Happiness to me means doing something I'm passionate about, having the opportunity to continue learning, being fortunate and able to make & strive towards goals, and to share it with the people in my front row.
Regardless of if I'm having a good or bad day, one thing I practice is gratitude. It helps as a little reminder that even on a down day, there is always something good and to be thankful for.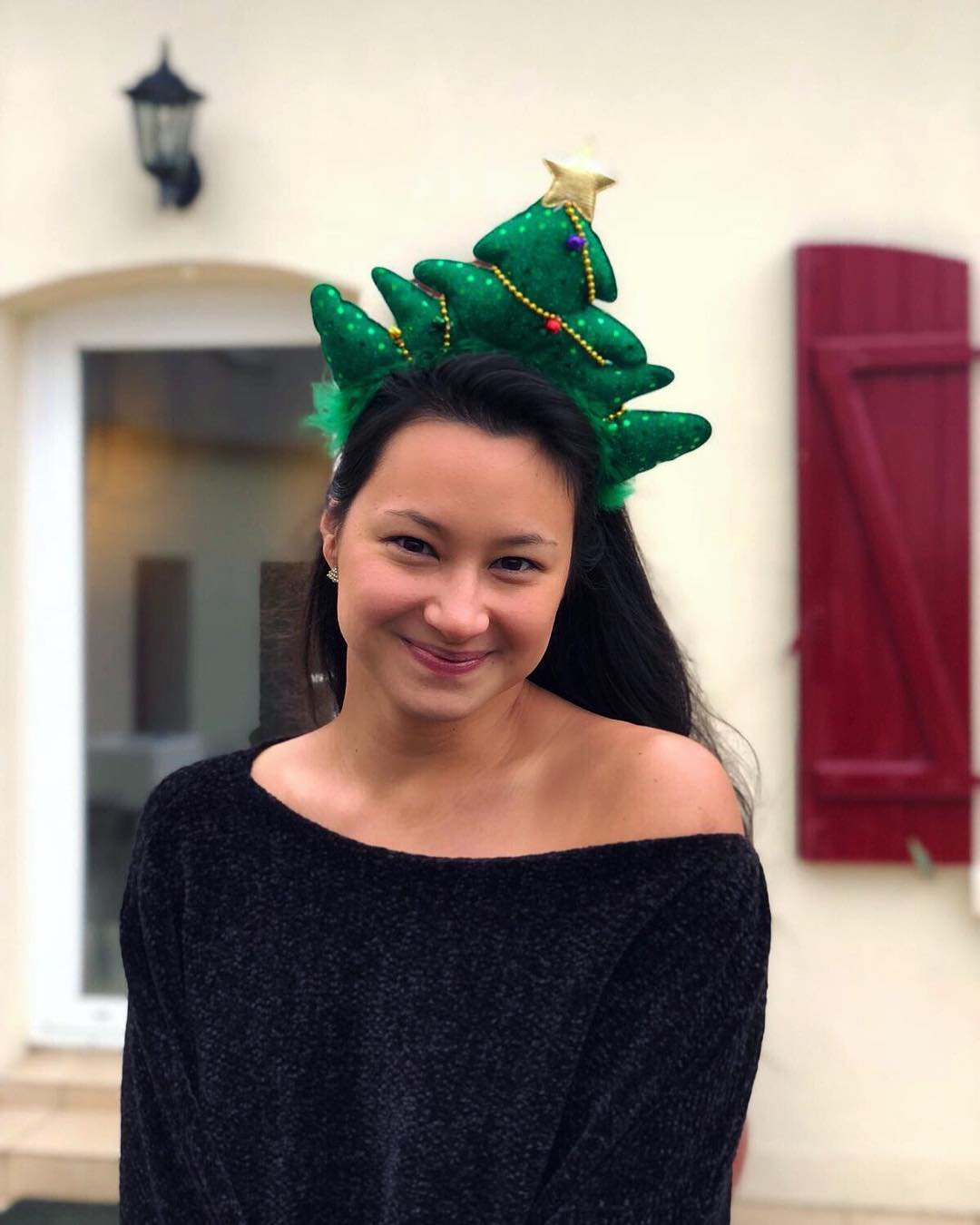 Do you have any tips for women who are struggling to live a fulfilled life?
Be honest with yourself – Is what you're doing for yourself or for someone else? Happiness starts with you.

Make time every week for something that you love/makes you happy – sports, music, art, cooking, movies, girls night, etc. If you haven't found what yet, try different things (yoga, spin class, cooking lesson, etc.) and bring a friend for added motivation.

Recognise the importance of health and exercise!

Practice gratitude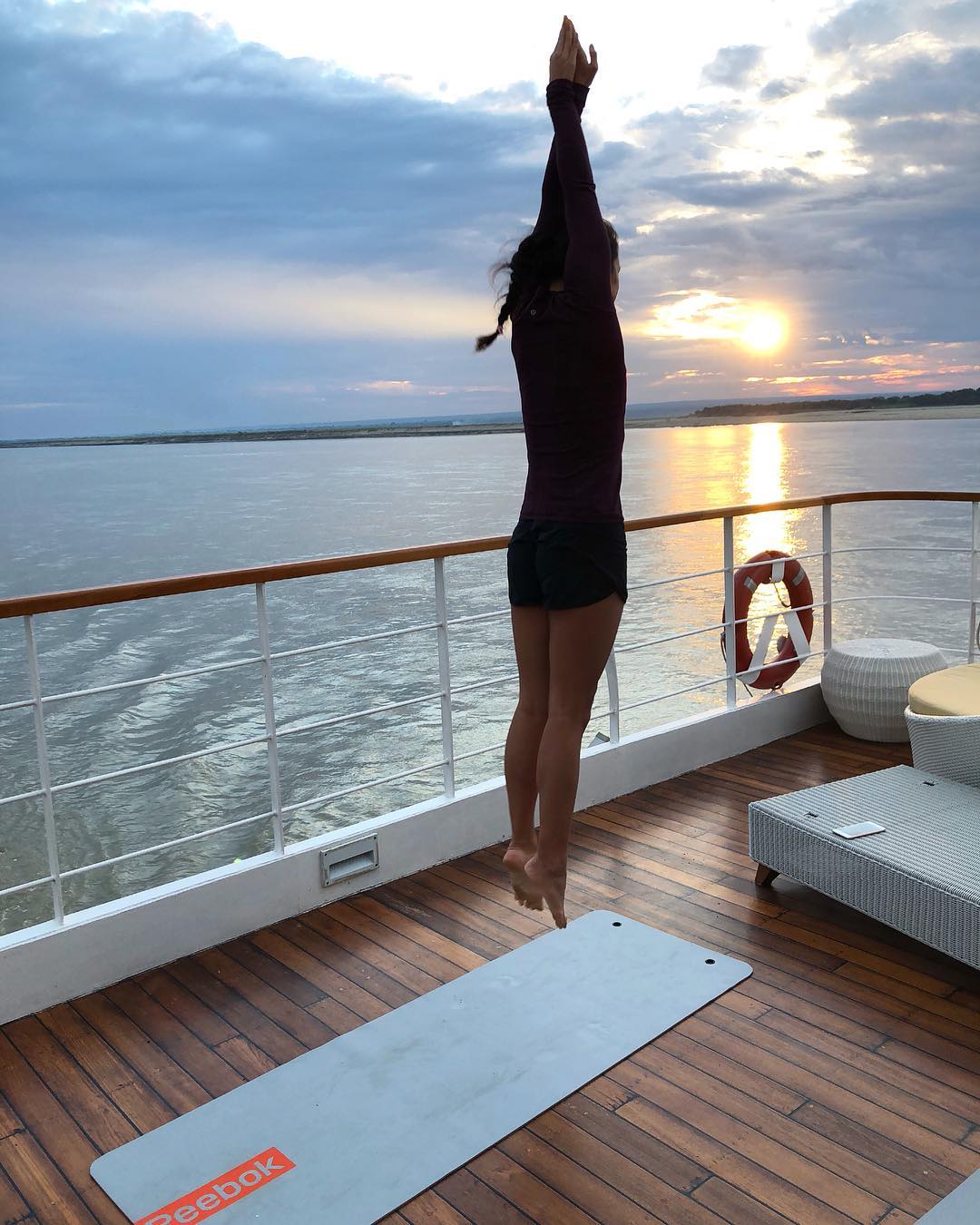 For 2018, Camille is targeting the Asian Games that will take place at end of August in Jakarta. Aside from swimming, she is also enjoying learning as much as she can from her Industrial Organizational Psychology Masters program at The Chinese University of HK.
To further her evolving purpose, Camille hopes to giveback to the local swimming community by sharing her experiences and hopefully inspiring the younger generations. She looked up to the older swimmers when she was young and found comfort in relating to their stories and experiences.
Camille is currently working part time under an "Athlete Career Program" targeted at helping athletes. As an ambassador, she hopes to help promote a culture where athletic and education (or career) goals can be integrated and achieved at a level of excellence.
Article contributed by Claudia Tung, a writer from Hong Kong, who is currently based at Atlanta, Georgia for her studies.
---
#livingmypurpose: Though Camille's purpose is still evolving and a work in progress, she is taking little steps to further build on her self-awareness and empowering others around her, especially though sports - to promote healthy living and challenge those who doubt!
What is your purpose? What is the impact you'd like to leave? Share with us!