On loving what she does, being practical about our passions and learning how to say no. Meet Dee Cheung.
"When it comes to being an entrepreneur, my mom has always single handedly run her own businesses. She went from not being able to speak English, to running a successful deli in the Eaton Centre for 9 years in Toronto. She is my inspiration!"
What are you Busy with?
Being a mom to my 1 year old (finally getting a helper!) and setting up SUP YOGA HK as the first accredited SUP + YOGA Training centre in Asia under the Academy of Surfing Instructors. Planning retreats in Hong Kong to help people hit the reset button without packing a bag AND retreats abroad!
I am also a mummy baby + teens + adult yoga teacher. This is my main job now and I love it. I spend my time so intimately with my clients and connect them deeper to themselves with their mind and body. It's the ultimate win win work!
In addition, I am also Co-Founder at Float On Hong Kong and while my husband now drives it, we make decisions together and have one weekly meeting to touch base (we have also broken our dinner rule and talk about work sometimes).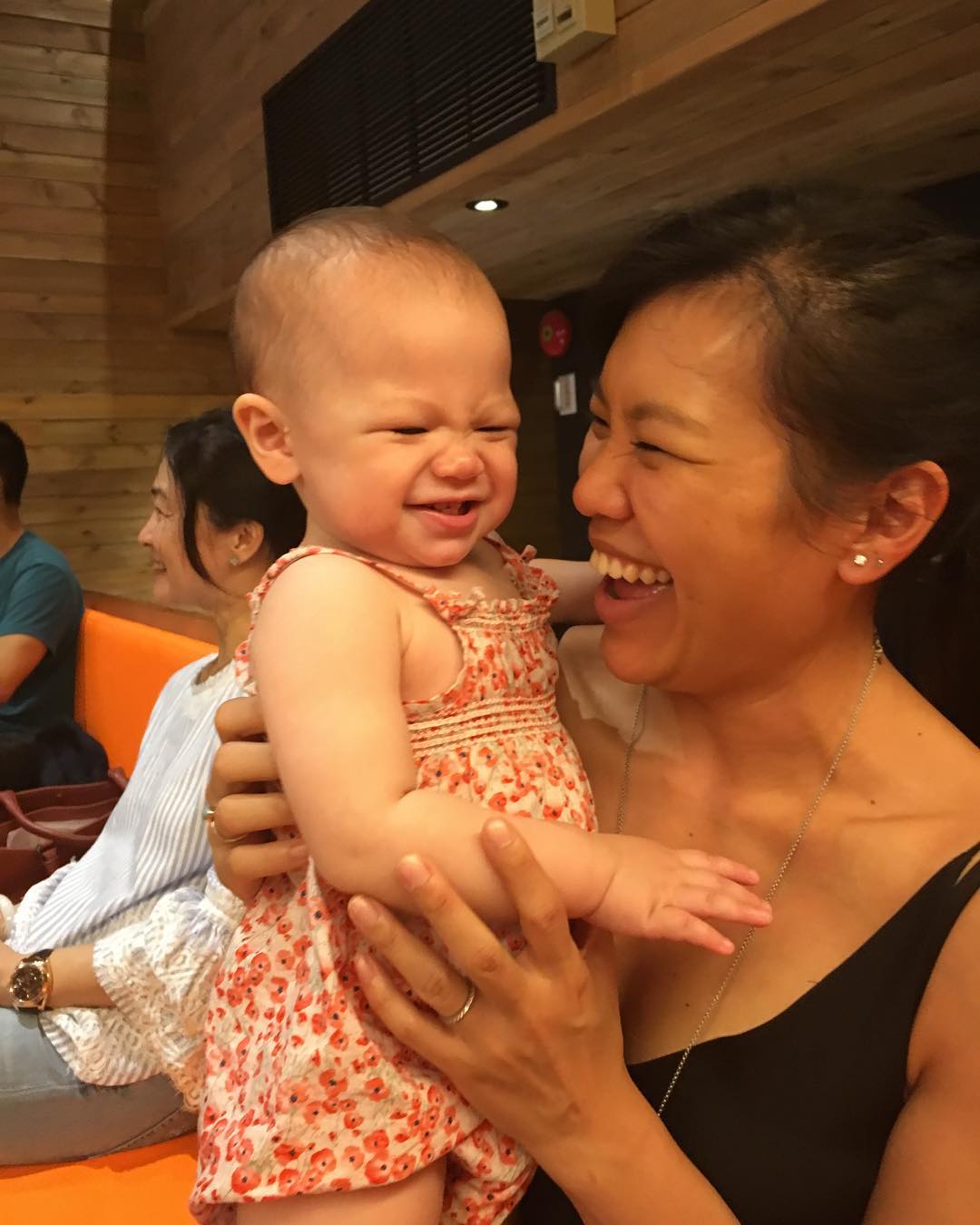 What is your typical day like?
Every day is a little different but there are anchors at the start of the day and the end that are always the same - they bring us together as family. We are so lucky to have the option to have help so that being a working mom is a lot easier.
I am up by 7am with my daughter and we have our morning routine together as a family. Breakfast, wash up and change of clothes before I head out to work from Float On or The Hive Central on certain days, or Mya and I are headed to a playgroup, meet up or she comes with me to baby-friendly meetings.
By 4pm, we take our rescue dog Fede out for a walk and I make dinner. We are eating together by 6:30pm and Mya is in bed by 7:30pm. After that, some nights I go for a run, other nights my husband go for a meditation class or we stay in and curl up on the couch with a movie & a cup of tea.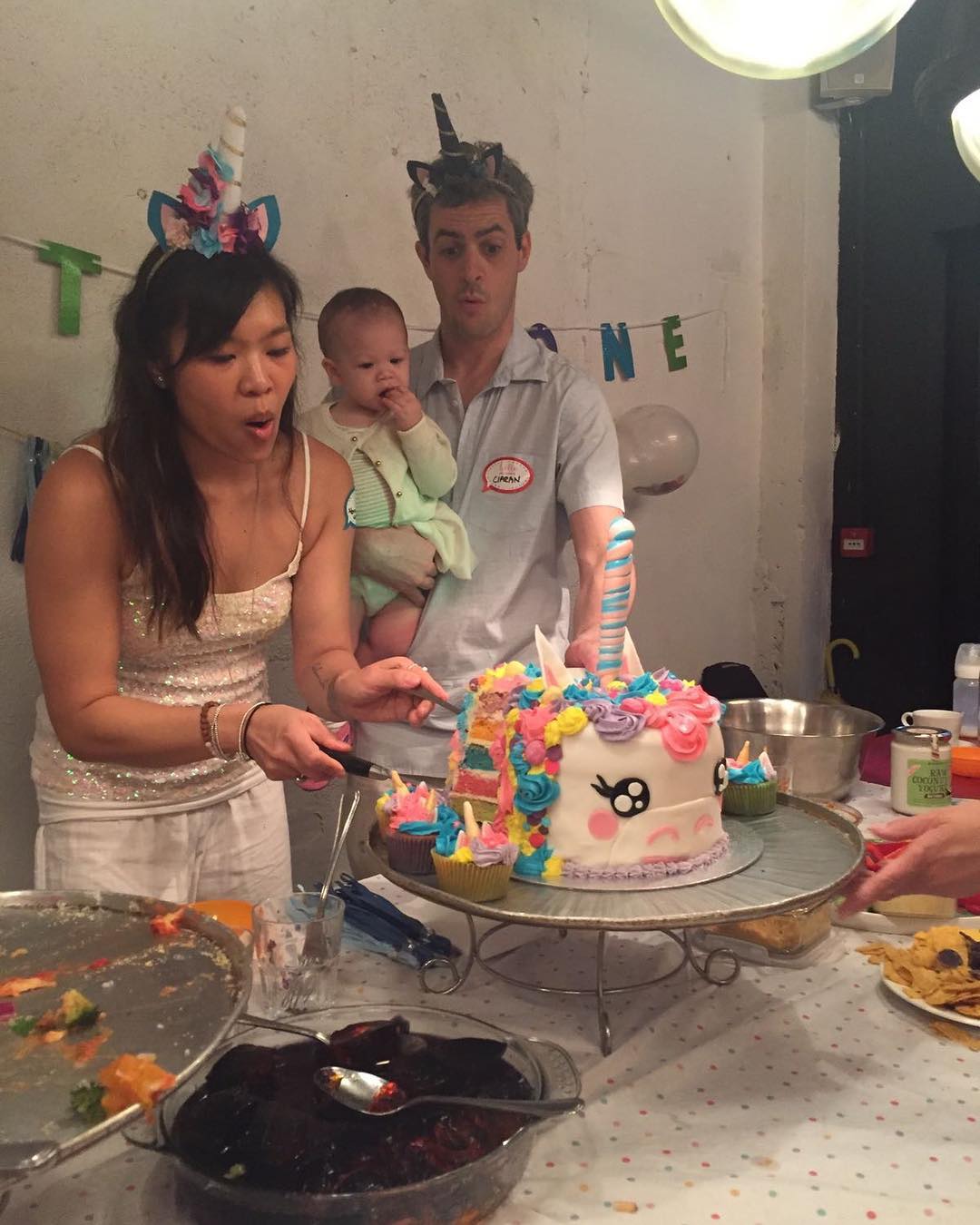 Is being 'Busy' bad?
Busy as defined by the dictionary: Having a great deal to do or keeping oneself occupied. I don't see busy as good or bad. Being busy could mean that you have work, which is bringing income and supporting your goals. On the other hand, when people are too busy, I hear imbalance and that's when it can become unhealthy to our bodies, minds and even relationships.
What drives you? What do you think shaped your entrepreneurial drive / gave you the confidence?
I have a deep need to help people feel at their best in their minds & bodies through what I do as a hands on yoga teacher. I see the results with my clients and it drives me to want to learn more, develop my skills and share it.
When it comes to being an entrepreneur, my mom has always single handedly run her own businesses. She went from not being able to speak English, to running a successful deli in the Eaton Centre for 9 years in Toronto. She is my inspiration!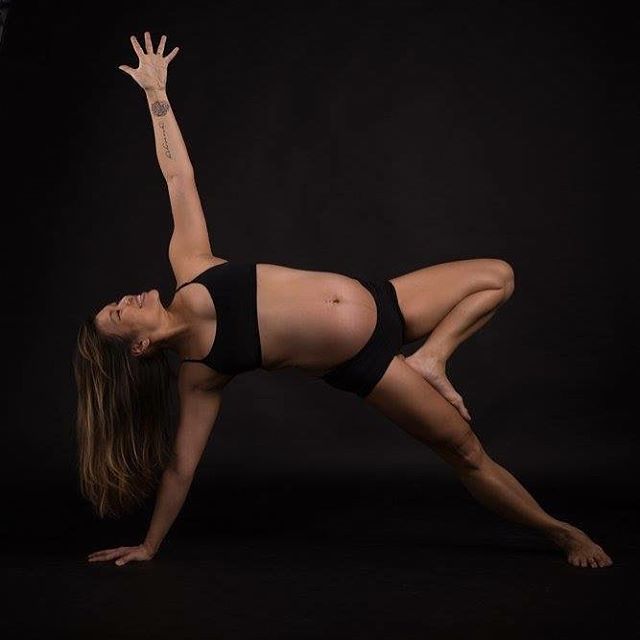 What are some of the values you and/or your brand go by?
As a yoga teacher, teach and teach what you know. There are so many yoga teachers now and it's our job to continually learn, evolve & practice what we teach. My greatest fear when I meet new teachers is when they want to run retreats or their own trainings when they haven't even practiced teaching.
At Float On, our goal is to help our clients out of their pain points and as a place to recharge. If a client is looking for more than just float therapy to make lifestyle changes, we have a great directory of health professionals we refer our clients to.
At SUP YOGA HK, we made the decision to align with a globally accredited school because safety is our number one value when it comes to what we do. We have seen other instructors take clients out to the water for workouts but don't know how to do it safely.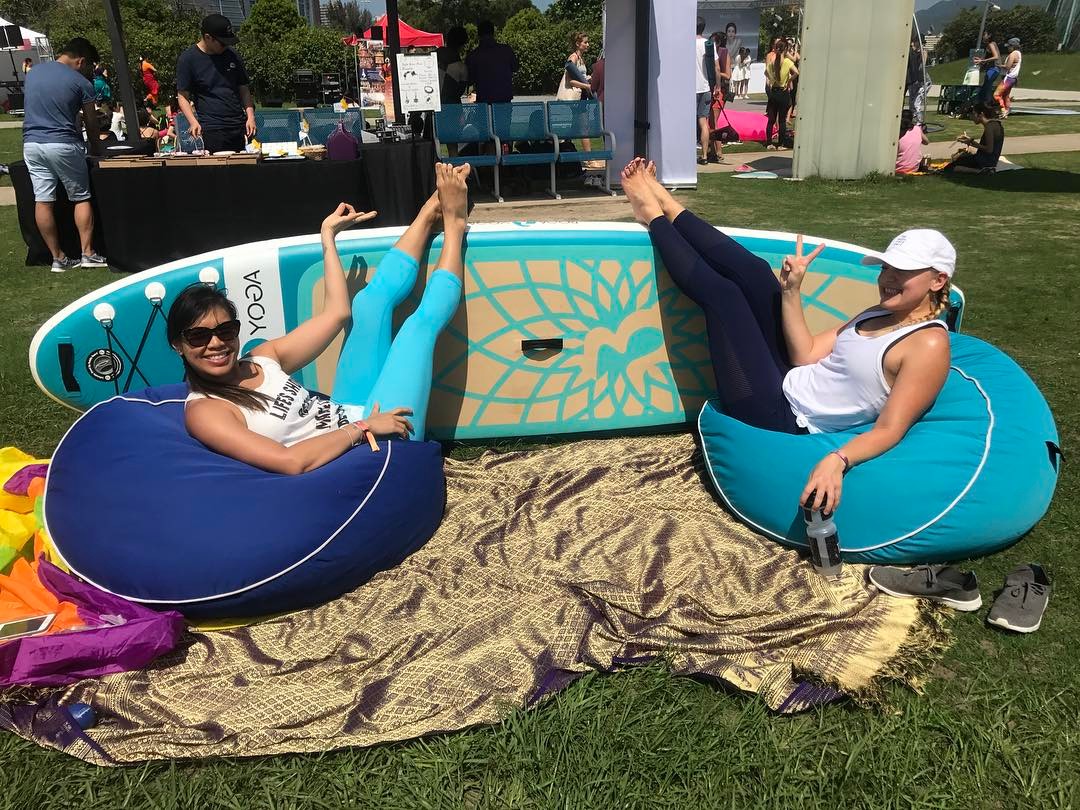 Who or what or how do you continue to be inspired?
I love what I do. I am inspired by the people I surround myself with on a daily basis and I am always looking at what courses I can take to up level my knowledge and skills. Having feedback from my clients also inspires me to keep doing what I do and offer yoga in a way that leaves people aware of their bodies in a new way and ultimately feeling REALLY good after.
Have you ever experienced gender-related challenges being a female business owner in the industry?
The only challenges I have experienced have been of my own choices like, being pregnant and taking a longer leave of absence and being more hands on with my daughter while I can. I've never been faced with discrimination for being a woman and business owner in Hong Kong.
Do you think women support each other in HK?
I think in Hong Kong, we are fortunate enough to have our Ya-Yas to help us, so that we CAN be both working professionals and a mommy at the same time. I think other female entrepreneurs in Hong Kong are supportive of each other and we actually elevate each other more because we have similar goals to help others or understand the ups and downs of being a female entrepreneur (with or without kids)!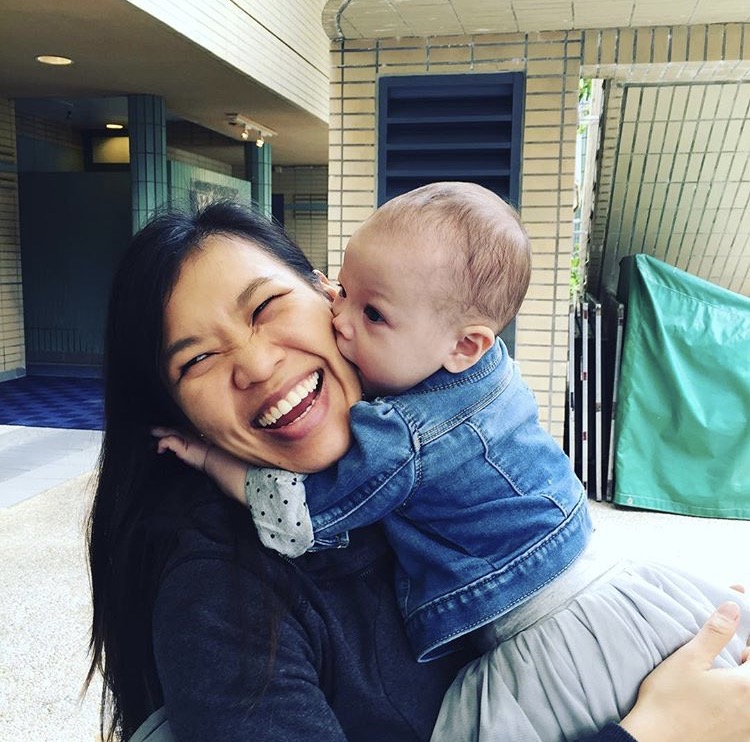 What advice would you give aspiring wellness entrepreneurs looking to get their business off the ground?
Do your research, get to know who you're serving, where you want to be, what it's going to cost you and one of the best pieces of advice I got last year was, know how much you're willing to loose before you shut it down.
Too often when we turn our passions into a business we forget to also be practical and look at how much we are willing to invest before we have to close it and move on.
What is the biggest realization that has impacted your life recently?
I can't do it all....(but I can damn well try)! I have a tendency to say yes a lot and this last year, since giving birth I have learned to really say NO and to manage my time so that I am not just sitting in a coffee shop all day meeting after meeting with no agenda. If someone wants to meet up, I always ask what we are going to talk about beforehand and leave space for catching up and connecting, which comes naturally.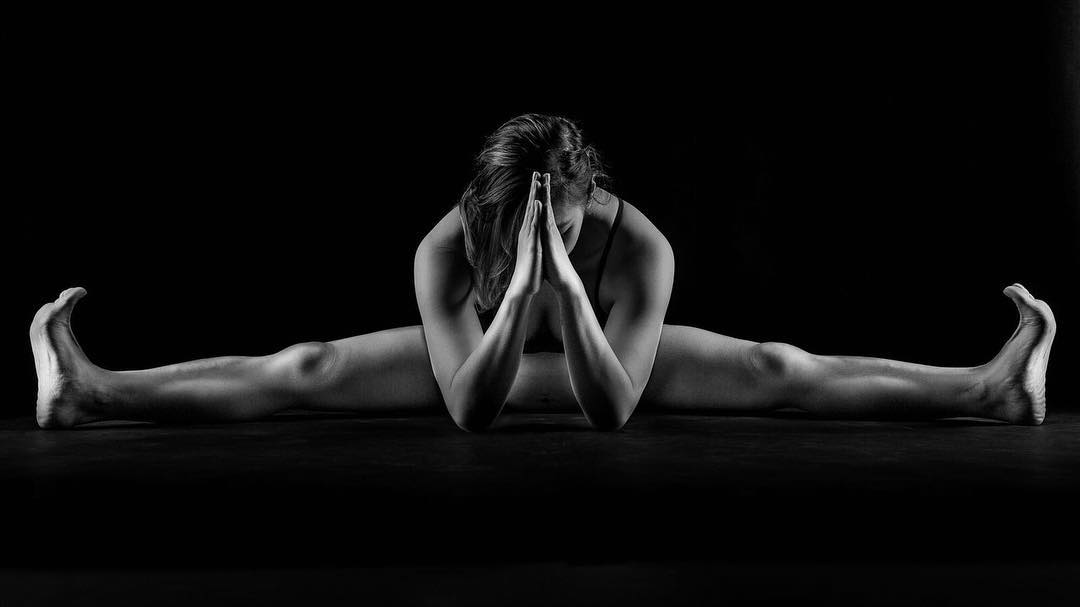 Do you use any mobile / web-based apps to support your day-to-day routines?
When I was in a mastermind group with a business coach, we were on Slack and it was a great way to communicate! I find Trello really helpful for keeping track of projects and I can't live without Google Calendar to support our work and family life commitments.
What are your tips on the pursuit of wellbeing?
On the pursuit of wellbeing - What is your goal? Always set one big one and the smaller ones that are going to help you get there. That is the key to making any change. Then, consistency. There's a study that shows a new behaviour doesn't become a new behaviour until you do it everyday for at least 2 months.
---
P.s. Dee will be teaching at two exciting events coming up this Summer in Hong Kong! June 10: Intimate event at the Four Seasons Spa; July 1: Lululemon's Sweat On Ship Event. To learn more: link
Looking to kickstart & sustain your health journey and goals? To make healthy living easy & efficient for the Busy, we have launched Broc & Bells! The name is short for Broccoli & Dumbbells - this web app will allow you to discover* curated boutique fitness gyms, healthy eats cafes & wellness experiences "near me" + Find Your SweatBuddy.
To easily identify & support For Women businesses, we've included a 'For Women' badge for businesses that are majority Women-led, owned, and/or has specific programs tailored for ladies. Let's support fellow Women who are pursuing their passions and empowering others to live better!
*Discover currently available in Singapore; Find Your SweatBuddy available in Asia