We love how we're surrounded by talented & amazing Busy Women -
just like our Nepalese #TEAMBUSYWOMAN Community Member, Mimansha Joshi Shrestha (@mimismenu)!
If you haven't seen her profile, expect a culmination of colors, design & nutritious foods from dishes she prepare (note: buddha bowls, avocado roses, smoothie bowls, brekkie items - who doesn't love them)!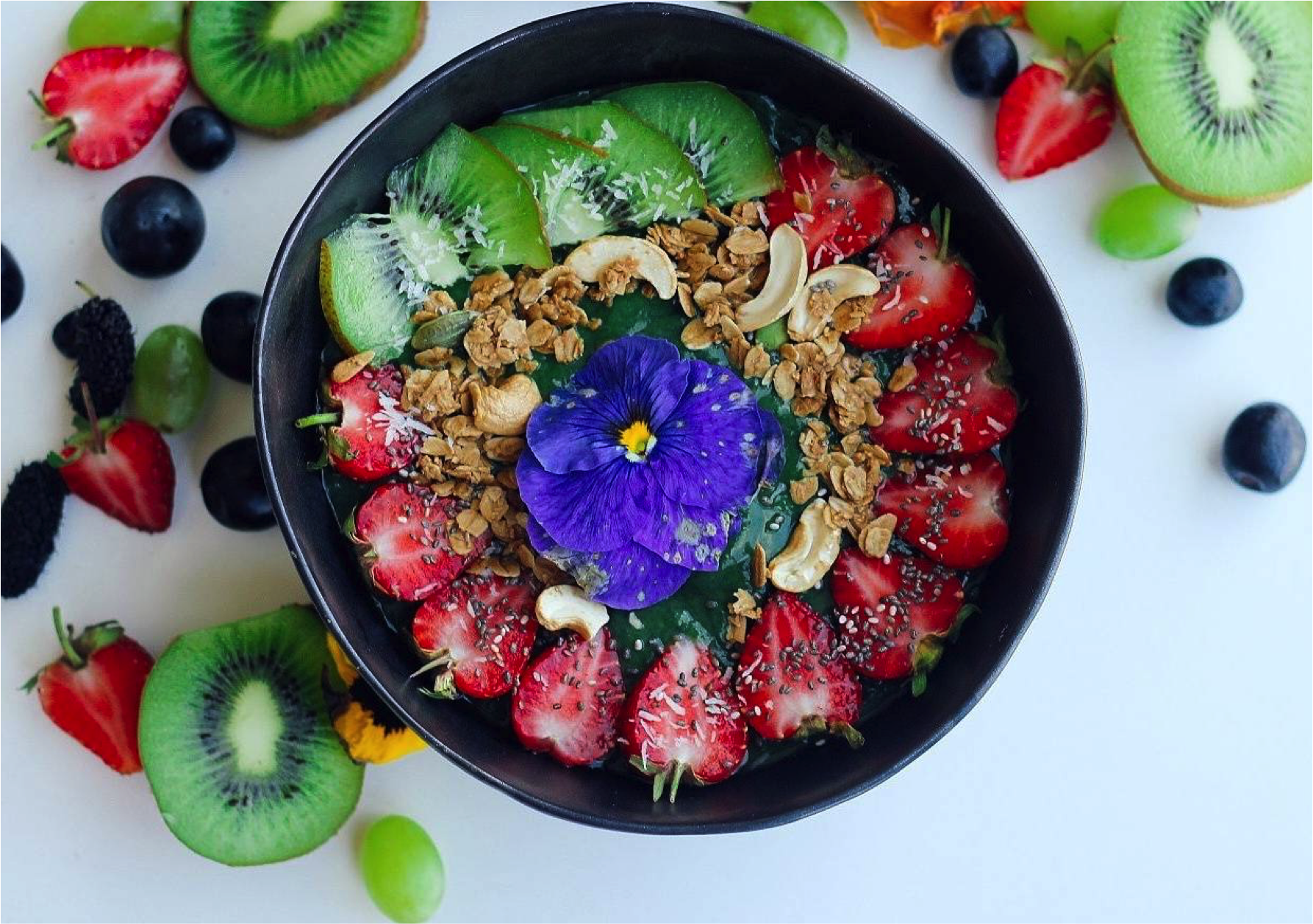 We share below one of her signature recipes - Gluten-free Coconut Flour Pancakes with Fruit Toppings + (everyone's favorite) Avocado.
Read on for some 'insta-worthy' photography tips & nutritional advice on the dish from Morgane Quinchon, another Community member of ours ;)
PANCAKES RECIPE:
¼ cup coconut flour
1 teaspoon baking powder
Pinch of salt
2 eggs, room temperature
2 tablespoons melted coconut oil
1/2 cup coconut milk
1 tablespoon honey
Avocado, Berries, Kiwi (for toppings)
Heat a lightly greased pan to middle or low heat.
In a bowl, whisk together coconut flour, baking powder and salt until well combined.
Add eggs, coconut oil, coconut milk and honey.
Let the batter stand for 3-5 minutes. It will thicken as the coconut flour absorbs most of the liquid.
Drop batter onto the pan and spread the batter out a little.
Cook for about 3 minutes before flipping carefully. Then cook the other side for a minute.
Keep a close eye on the pancakes, as they burn easily. Serve hot with toppings of choice
Make sure that the batter size is small because coconut flour can be difficult to flip.
Total time: Approximately 25 minutes to make 5 pancakes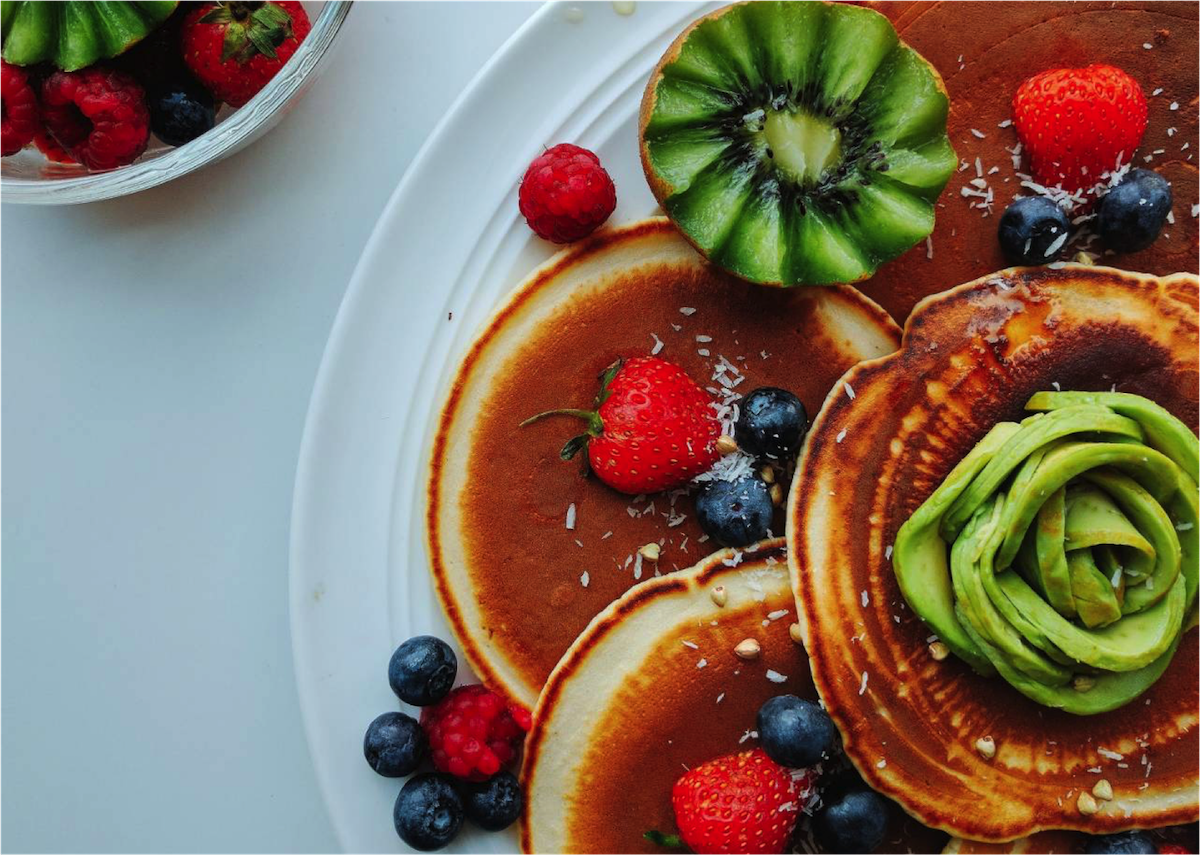 Food Photography Tips
Have a white background (where available) because lighter and seamless white backgrounds add vibrance to food.
Ensure you have a good mix of colorful fruits and vegetables.
Make use of natural daylight!
Play around with different ISO sensitivities (i.e. settings controlling the camera's abilities to capture light) and shutter speeds to play with colors and exposures.
Should you have no DSLR camera, simply use your Samsung or iPhone, etc and edit photos via apps - VSCO or Camera 360.
Get Coconut-y: Nutritional Facts
DID YOU KNOW?
Coconut flour (also known as coconut powder) is gluten free making it an ideal ingredient for celiacs; high in fibre and low in carbohydrates, making it an ideal ingredient for diabetics because of its low GI (glycemic index).
COCONUT OIL : Use it Wisely
Of course, we love to use it as it adds a pleasant coconut-y flavor.
But, coconut oil has 6x more saturated fat than olive oil per tablespoon, with a hefty 12 g of saturated fat per tablespoon. For many, that's more than half the daily recommended amount!
It is true that not all types of saturated fats are created equal - coconut oil is particularly high in lauric acid, a type of saturated fat shown to raise good cholesterol (HDL), similar to unsaturated fats.
The problem with lauric acid, unfortunately, is that it also raises bad cholesterol (LDL) and total cholesterol levels as well.
By contrast, the polyunsaturated and monounsaturated fat that are abundant in olive oil & other vegetable oils have been shown to lower LDL and total cholesterol levels. 
Nutritional facts provided by Morgane Quinchon. Born and raised in Paris, Morgane has always been fascinated by Health, French gastronomy and well-being. After 5 years of medical school, Morgane is now a Registered Dietician Nutritionist.
She is currently working in a holistic wellness center in the heart of Bangkok: Rasayana Retreat - a real treat for health that serves raw vegan food, spa, detox cleanses, yoga, pilates and nutrition advices.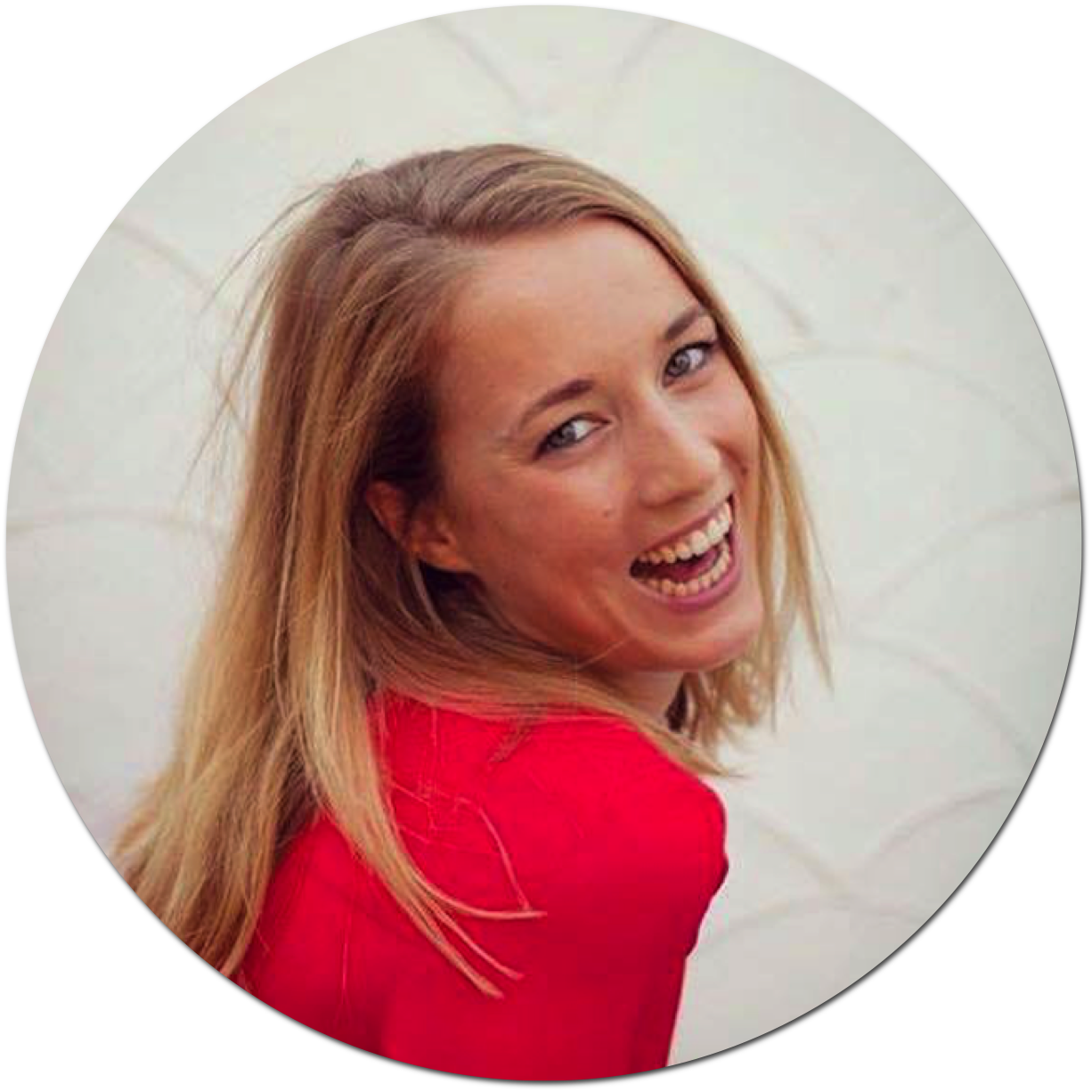 Recipe & Food Photography Tips by @mimismenu. My idea of mimismenu initially was to combine my interest of health, food and photography together. My Instagram photographs depict my journey from being a novice to where I am now with food presentation and recipes. I simply started with breakfast bowls and now, I love the idea of adding colors through flowers, vegetables and fruits to not just get the nutritional benefits, but also to make the items look photogenic, or 'instagrammable' in modern language.