"It takes a lot to rush home to read her bedtime stories and wake up early to send her to school each day, but it pays off, knowing I will always be her rock."
In Conversation with Claire Bostock: Claire is a single mother of one and currently the Chief Business Officer of Absolute You, overseeing the studio's teachers & programming, their healthy food business, their wellness resort and the group's international expansion.
A former banker, Claire left the corporate world to become a yoga teacher and pursued a Masters in Counselling Psychology over 10 years ago. Upon graduation, she integrated yoga with counselling techniques to help adolescent females overcome issues such as eating disorders, depression and chronic anxiety.
Claire moved to Bangkok in 2007 from Singapore to teach yoga with Absolute You and since 2008, she has moved into a management role, helping to set up and run the group's wellness resort - Absolute Sanctuary in Koh Samui, and then gradually expanding her role and portfolio with the group through the years.
Age: 41+​
No. of kid(s): 1, aged 6+
Favourite type of workout: Rhythm Cycling & Pilates Reformer classes at Absolute You​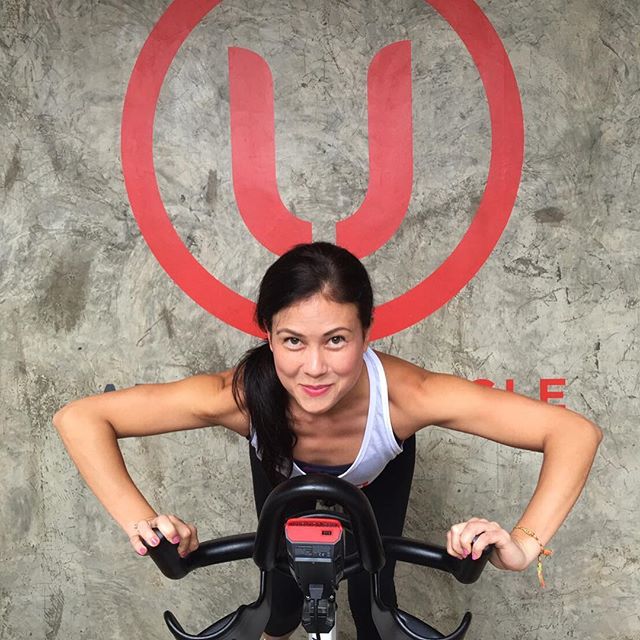 What is a typical day like for you?
I am busy overlooking all areas in my portfolio (teachers, studio programming, wellness resort, food business and international expansion).
A typical day starts with sending my daughter to school at 630am. At work, the day can be a combination of attending a teacher's mock class, resolving operational issues at Absolute Sanctuary & Absolute Fit food, attending management meetings, update meetings with my key staff and speaking with potential international investors. I end around 745-8pm and will walk home to put my daughter to bed, after which I might work abit more.
Did motherhood change you?
Motherhood changed me in the sense that I have learnt to love and take care of myself more. To ensure that I am always in good health, to have the energy to play with my daughter, and be around for her in the future. It has also taught me to be more flexible - with a kid, your schedule never goes as planned.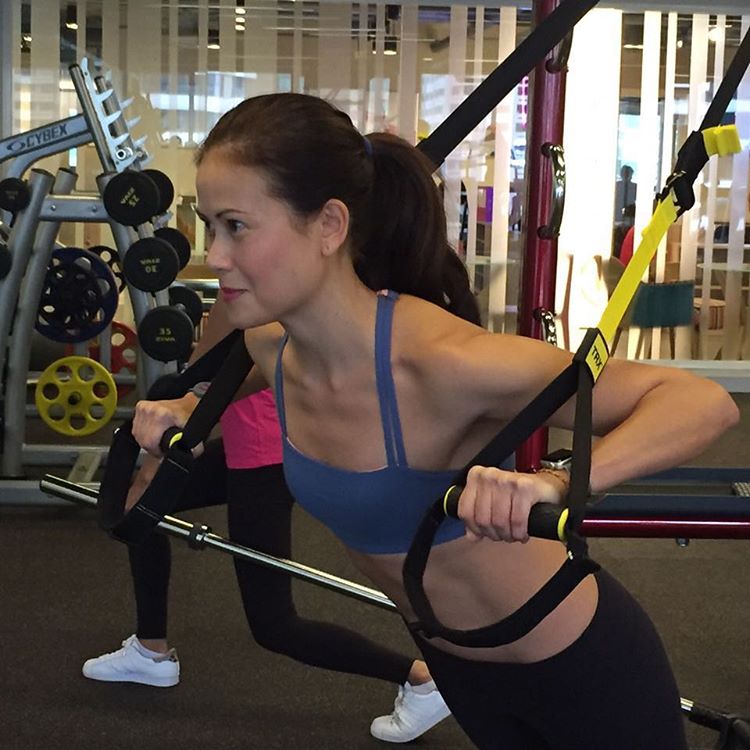 What did you find most challenging while being pregnant?
Balancing work whilst suffering from chronic morning sickness. I experienced terrible morning sickness during my first trimester, and was constantly throwing up and feeling nauseous. I also felt like I had collided into a big truck head on. Despite that, I still had to work as per normal.
Did you keep relatively active and healthy (with regards to your food intake, fitness activities, etc) during your pregnancy?
Yes. I swam everyday till the day I delivered, and made sure I ate nutritious food for my baby.
Was it difficult to get back into the swing of things at work after giving birth?
No, I was in Singapore multi-tasking right after giving birth such as breastfeeding during morning brief with my resort staff over skype each morning. When my daughter was 1.5 months, I brought her to Koh Samui with me and carried her to all my meetings. She was a good baby and hardly cried so I was very blessed. Exercise wise, I went for regular pilates class 2-3 times a week, around 2 weeks after giving birth.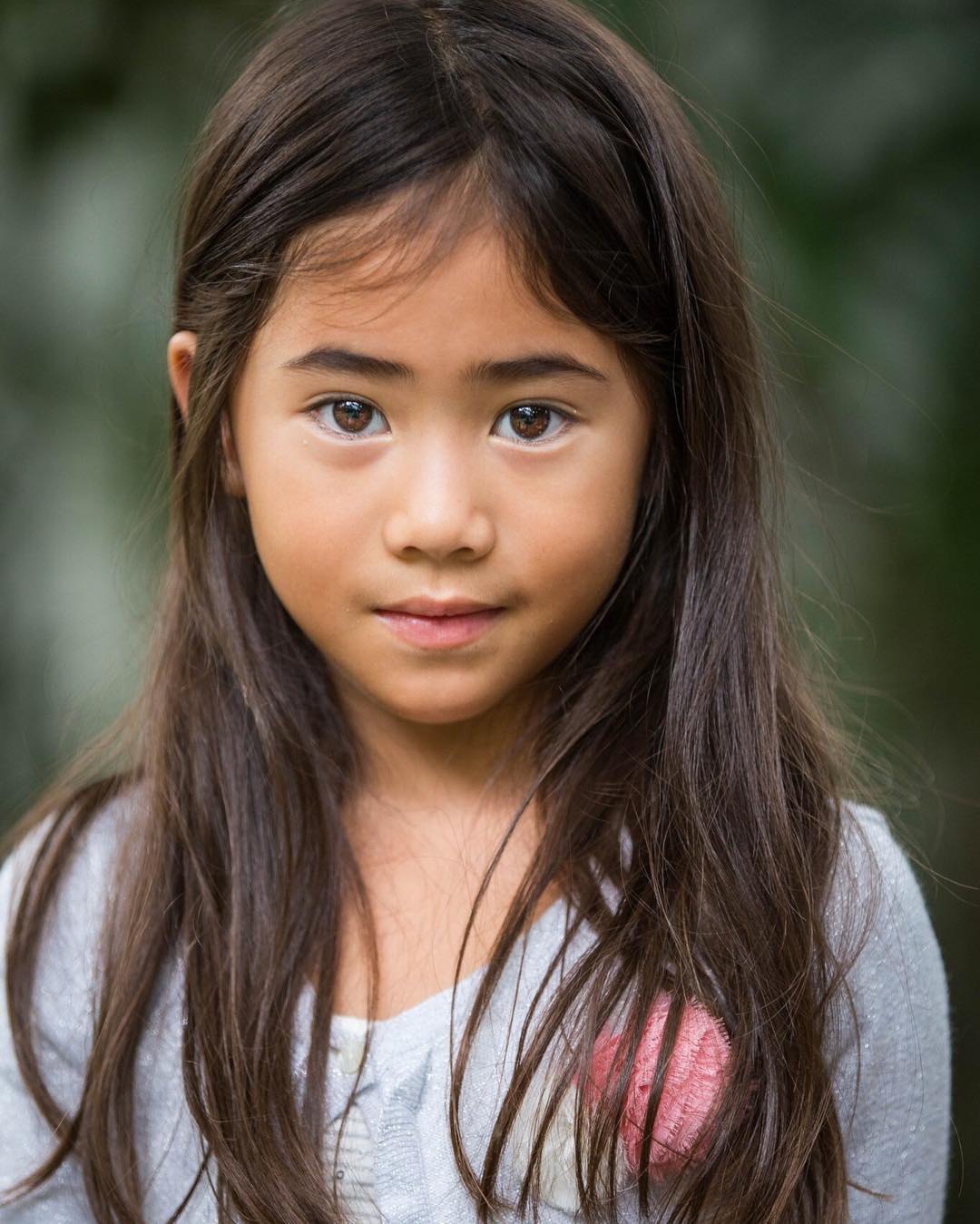 Do you think more support could have been given?
My company was very supportive. I came back to Singapore to give birth so I was able to work from home for the first 2 months. Moving back to Bangkok, I was very blessed that my working environment was supportive of working mothers. There was a nursery room for me to breastfeed/express milk and for my daughter to visit and play.
Was it difficult to get back into an exercise routine? Fortunately, everything was readily available to me so it was not difficult to get back into a routine.
Do you think women and/or specifically moms, are subjected to many societal ideas on what a woman "should" be or what moms "should" do?
There are a lot of stereotypes imposed on a mom, and people have the perception that moms should stay at home. But with some support, I believe that there are ways to work around that.
What do you think is the best gift you can give to your children? Constant love and encouragement - to be the best that they can be and to never be afraid of failure.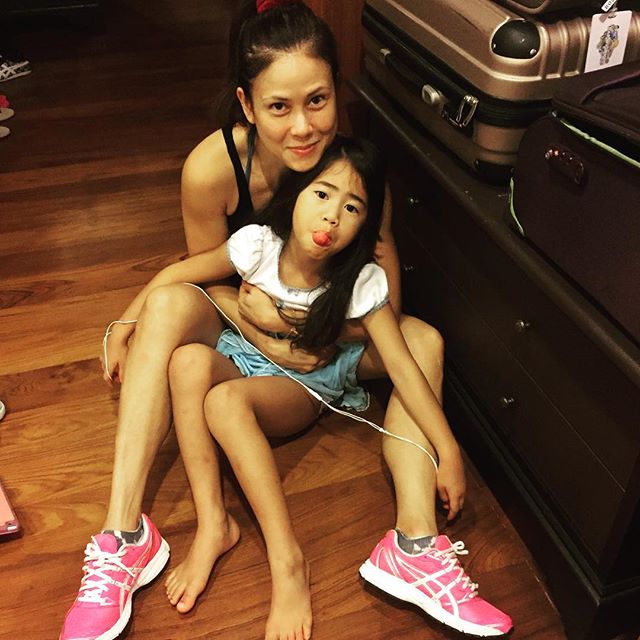 What is your mantra and/or words you live by?
I can do it and all I need is within me.
What is your top piece of advice or learning point you'd like to share with other Busy Women Corporate Warriors who are looking to start their own families too?
You can balance work and be a mum at the same time. Having to work does not mean that you will be less close to your child or that they will love you less.
It's the quality of time you spend with your child that matters. With careful planning and prioritising your time, you will be able to handle both.
Have your sacred time with your child each day. For me, it's bedtime and bringing her to school. I have a rule that I have to be the last person she sees or hears from before bed and the first person she sees or hears when she wakes up. This applies even when I am overseas on business trips through facetime/video calls. It takes a lot to rush home to read her bedtime stories and wake up early to send her to school each day, but it pays off, knowing I will always be her rock.