In Conversation with Rima Melati Sheila Adams, a Model, TV personality and former Miss Singapore Universe Finalist currently living in Jakarta, Indonesia.
Rima strives to reach out to more people to live better - she is creating a group for moms in her neighborhood to workout every Sunday morning.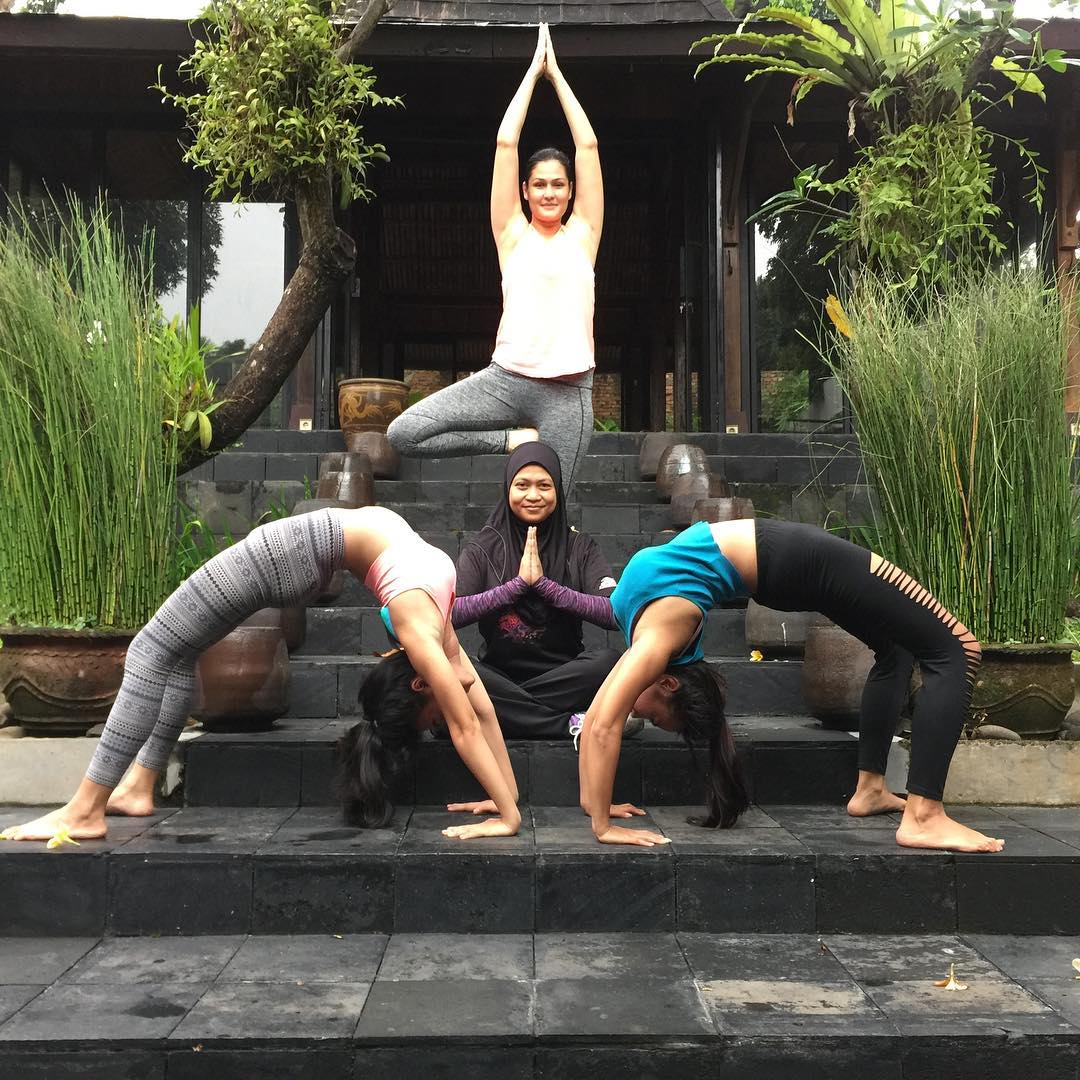 "I was born in Hong Kong but was raised in Singapore almost all my life. I was never a fitness enthusiast when I was younger... However, I found out I had cervical problems and it was taking a toll on me with constant headaches. Following advice by a professional to take up Pilates and Yoga, I took both and fell in love with the latter instantly.
I took my 200 YTT from Yogamaze in 2016 and have been teaching at Gudang-Gudang Yoga Studio in Jakarta after I graduated. Now, besides teaching yoga, I am also a Pound Pro and keep myself busy juggling between motherhood, teaching and working out at the gym / bootcamps.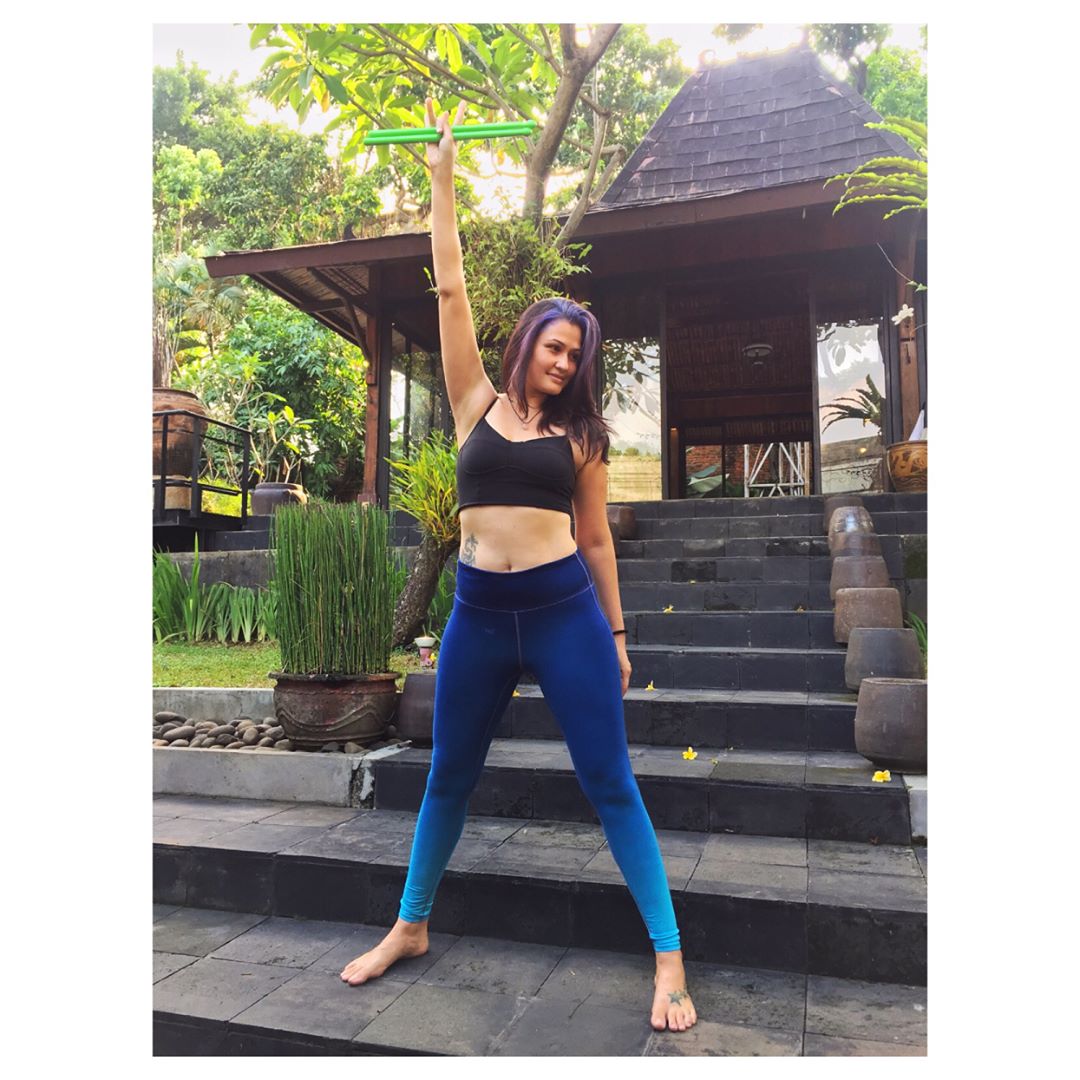 Age: 37 in July
No. of kid(s): 3 boys; Keenan 13 (step-son), Edga 10, Seth 3
Favourite type of workout + boutique fitness studio or gym: Alot. From Pound to Bootcamps to Yoga to TRX. Usually, I workout at home, head to Gold's Gym near my place or where I teach, Gudang-Gudang Yoga Studio.
Favorite healthy eats café: Burgreens and Komunal
Favorite productivity tools: Evernote and Todoist
What are you busy with?
A typical day for me would be to get up in the morning, head out to the market, then cook for everyone at home. Once I'm done with the cooking, the family would gather for lunch and we will spend quality time with my youngest son. I'll also do some gardening & reading (if time permits), head out to the gym for 2 hours, and come back for dinner to spend more time with my family. Occasionally, I will accompany my husband out to work and help with his preparations (he's an entertainer), get back home and plan for the next day.
I'm currently organizing an event with a couple of friends to do a mix of Pound and Pilates class up on a Helipad. In addition, I am creating a group for moms to get themselves involved in a fitness regime every Sunday morning in my neighbourhood.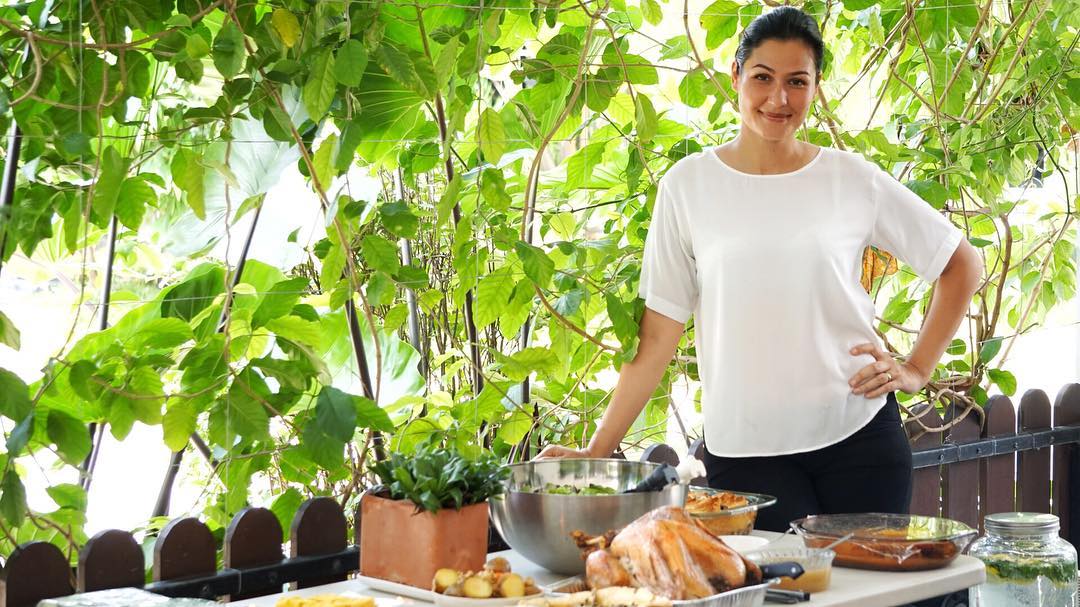 Did motherhood change you?
A whole lot, and I am very happy with that. I have learnt a lot about myself just by raising my kids. It is incredible and wonderful.
What did you find most difficult/challenging while being pregnant?
I'm going to be honest. I don't like being pregnant. Give me a baby anytime but being pregnant, no thank you. I know of mothers who love being pregnant because they had a smooth pregnancy. Me? My bedroom was the bathroom almost throughout my 40 weeks. And the feeling that I can't be as active as I was - that was pretty hard on me.
Did you keep relatively active and healthy during your pregnancy?
I was pretty active during my 2nd trimester but stopped everything by my 3rd trimester. Food intake wise, I couldn't eat quite a lot of food because I was rejecting almost everything - I only had soups and mostly veggies.
Was it difficult to get back into an exercise routine?
I needed someone to give me a push and thankfully, that person was my husband. We had our first session together with a private yoga instructor who is now considered my guru; Deera Dewi. And ever since that moment, I started working out regularly.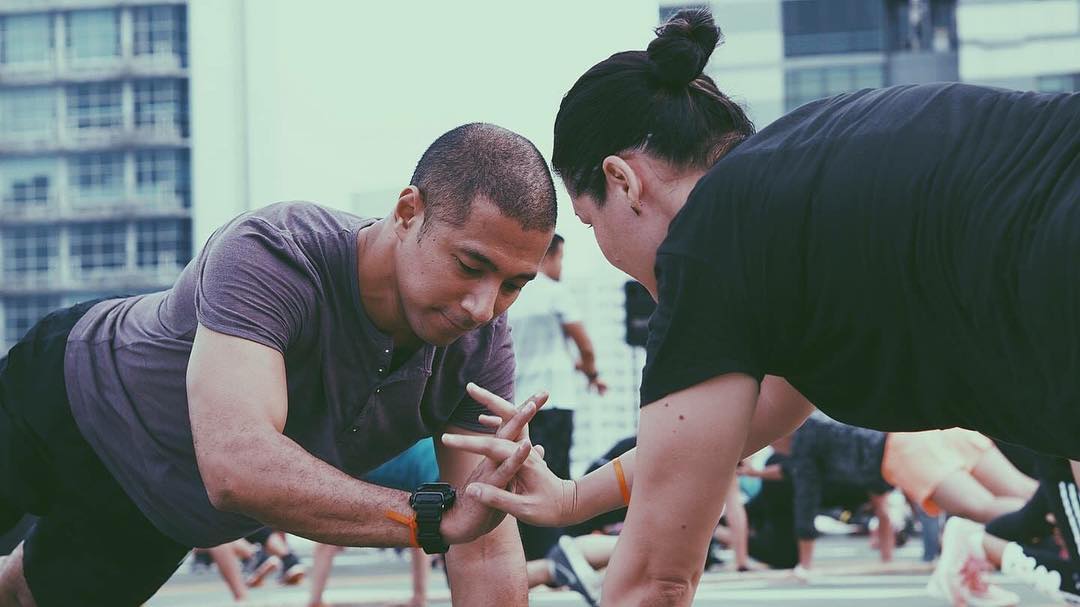 Do you think women and/or specifically moms, are subjected to many societal ideas on what a woman "should" be or what moms "should" do?
No women should be or moms should do what society wants them to be. Every woman and mother out there are different and have different experiences/cases altogether. We women were born with great instinct. Follow that and you'll be alright. Do what you think is best for yourself and those with children, do what you think is best for them as well.
What do you think is the best gift you can give to your children?
Education, Love and Manners ;)
What is your mantra you live by?
Just Be You.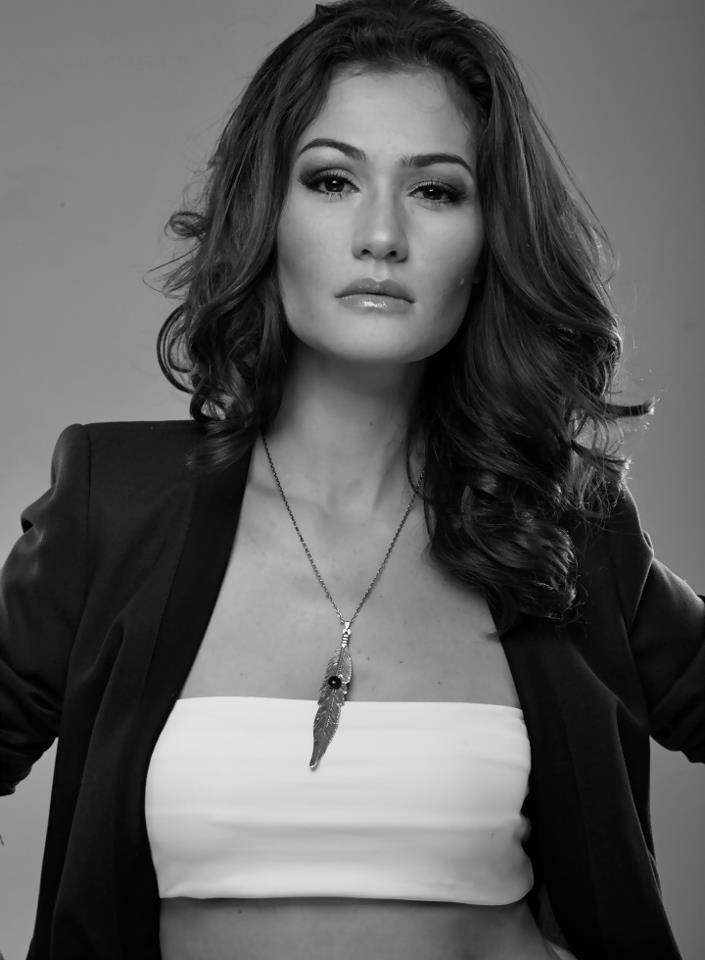 What is your top piece of advice or learning point you'd like to share with other Busy Women girlbosses who are looking to start their own families too?
Juggling work and motherhood is tough. Especially me-time. But over time and with the right time management & support (make use of the husband as much as you can!), you'll realize what fantastic wonder women we are. No men can beat that, huh! Don't give up and make sure you have a lot of support and much needed love from those who are close to you.