With 600 people expected to be at the Pocari Sweat Mass Fitness Event in Singapore, we can't wait to feel the energy and sweat it out together with the pack!
LOOKING FOR A SWEAT BUDDY or a tribe of Sweat Buddies to discover health & fitness experiences and to plank it out with you at the Pocari Sweat Workout? The Busy Woman Project has got you covered here. (Are you living in other cities or based in Singapore but unable to attend the event? We've got you covered here too.)
The Busy Woman Project is the Community & Workout Partner for this session (more details below). The workout will be focused on bodyweight & core training, using exercise movements that requires a buddy - think 'plank with partner fence jumps' and 'leaning partner squats'!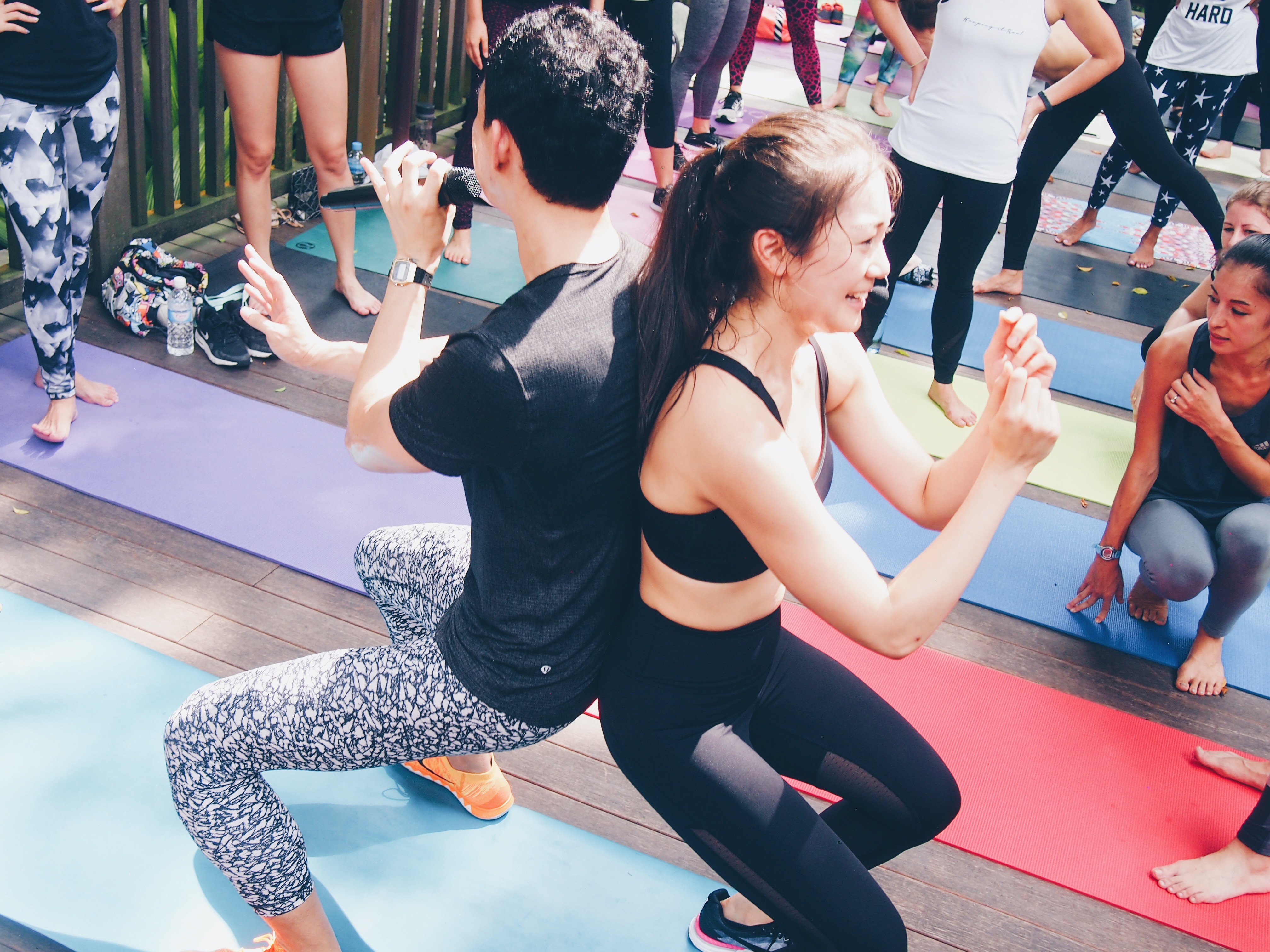 Here are 6 other reasons why working out with a partner is valuable:
1. Meet like-minded people.
Life is better enjoyed in the company of others who have your shared interests – people who like you for you who are, that support you for your accomplishments, that are cheering for you to get healthier, stronger, and faster.
2. Make your exercise more manageable (instantaneously).
Inspiration or good old-fashioned competition, nobody wants to let the other person down.
"Working out together doesn't necessarily make us work out harder, but it makes what sometimes feels like a daunting workout manageable or even fun." - Victoria Martin & Bryan Tay, Indoor Cycling Instructors at CruCycle
3. Kill two birds with one stone.
We are all Busy people. Don't we wish we had more than 24 hours a day?
Working out with a Sweat Buddy who's on the same wavelength as you doubles up as social time, inspiration time (or even de-stress / 'therapy' time), plus you get your workout done!
4. Embark on new challenges
Always wanted to try that CrossFit class or boxing session, but found it tough to try it alone? Here's your solution! Discover new fitness gyms and healthy eats cafes together.
Stepping out of your comfort zones and embracing challenges is key to growth and getting stronger - physically, mentally and emotionally.
5. Be elevated to superhero status...
It is said that you are the average of the five people with whom you associate most with. When you start spending more time with people who are healthier than you, faster than you, stronger than you, some of them will start to rub off on you.
"Rather than getting sucked back into mediocrity, you'll be elevated to superhero status." - Louise Page, The Busy Woman Project Community Ambassador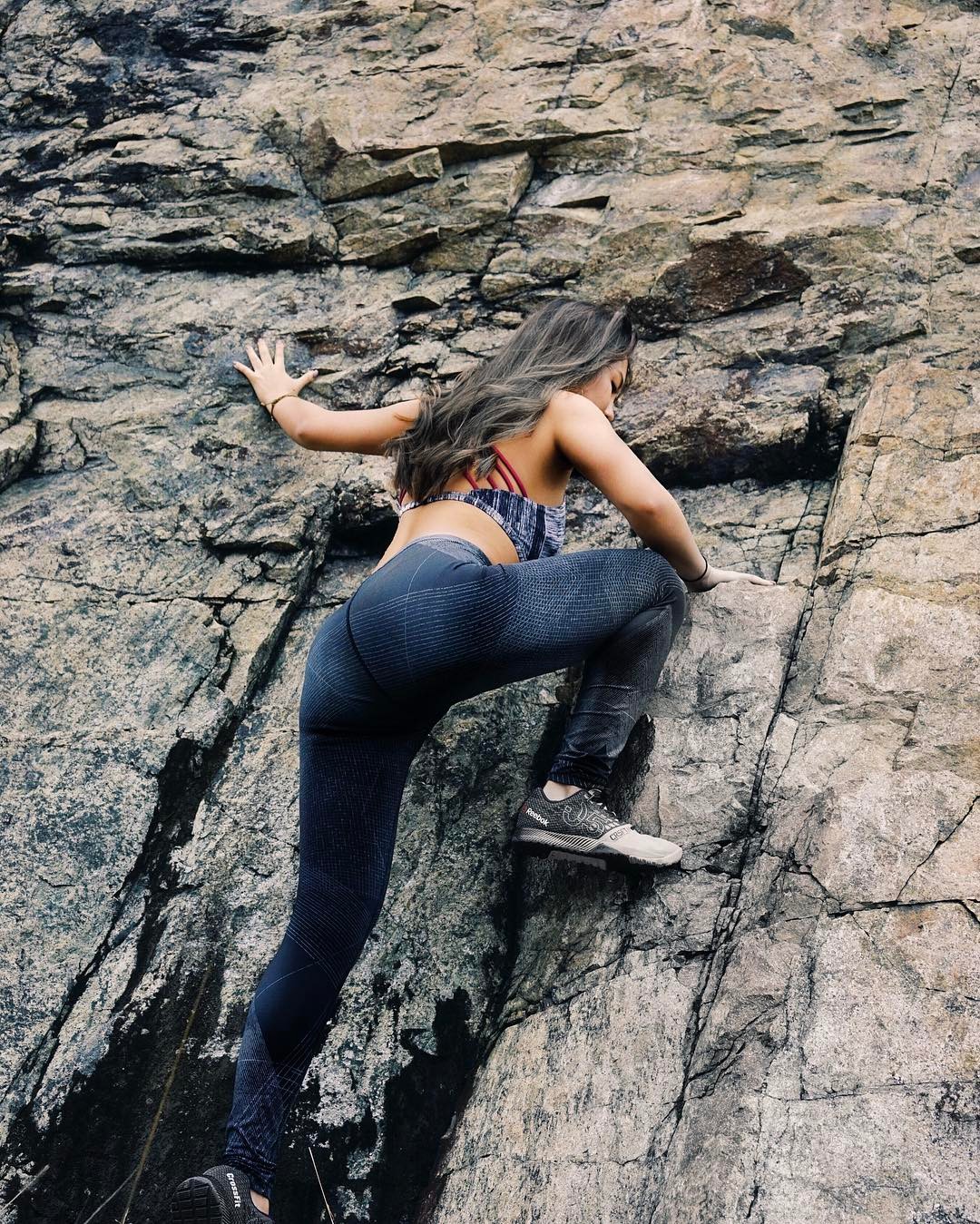 6. ...and all the other benefits of working out, together!
Accountability. Motivation. Fun. Performance!
"Friends who sweat together, stick together!" - Tayo K., The Busy Woman Project Community Ambassador
You'll soon realize that with just a simple switch in your thinking / beliefs, the world is full of people who can fill that gap with those things you crave - someone who can be that person for you. It might feel a little awkward at first, but creating new friendships that support you in your health goals to live better IS possible.
---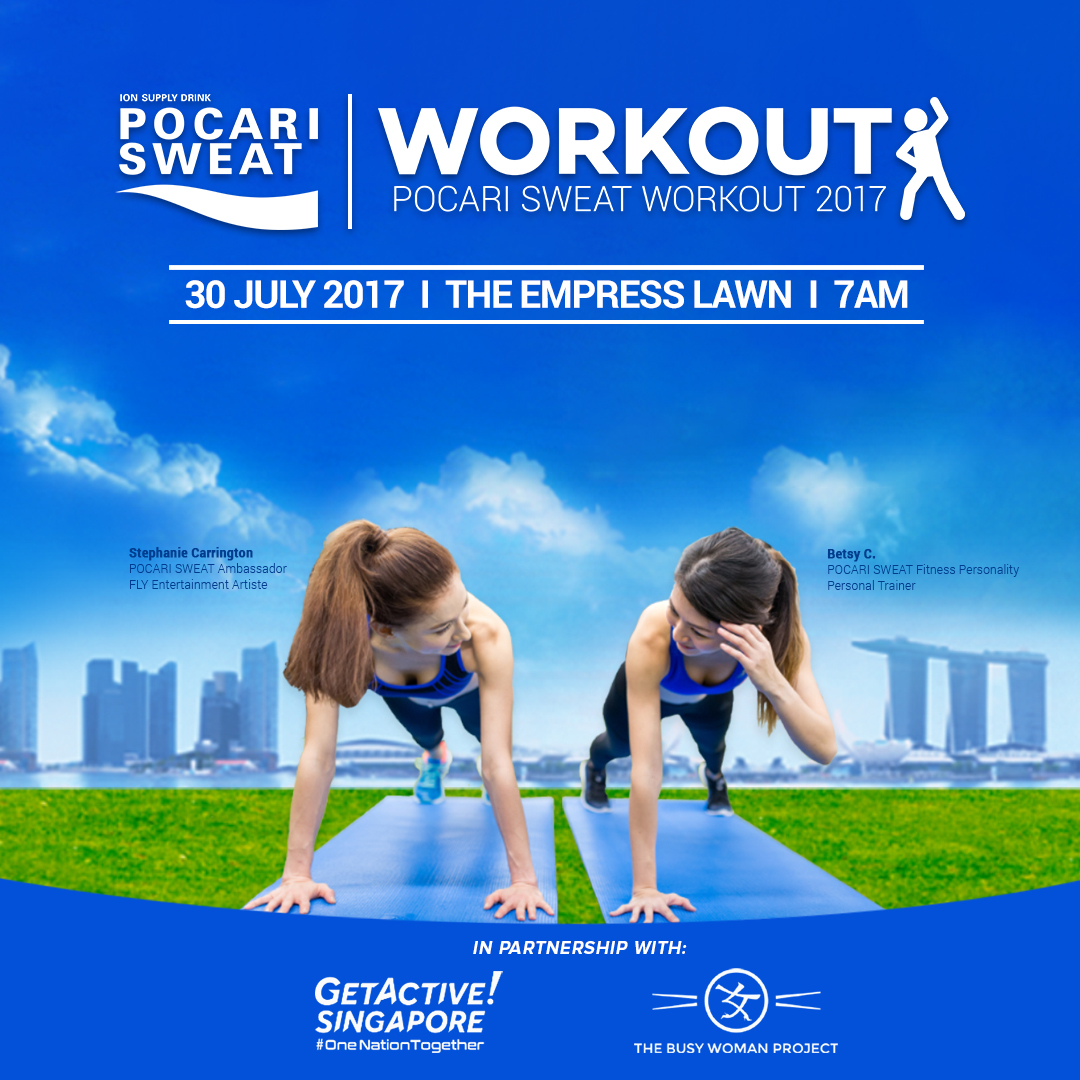 Know someone who needs encouragement to get active? The Pocari Sweat Workout, powered by Triplefit, is held in conjunction with GetActive! Singapore 2017's launch. There will be other sports & carnival activities for everyone to get healthier while celebrating Singapore's National Day, including a Buddy Yoga session by Manduka!