In Conversation with one of the sweetest couples in town - Victoria Martin & Bryan Tay, Founders of aqua boxing and functional fitness studio boOm. Prior to setting up their own boutique fitness studio, this power couple was also pack leaders at leading indoor cycling studio in Singapore - CruCycle. Congratulations to the love birds on their wedding! #brick2017
Victoria grew up in Singapore, Shanghai and the US. A brainiac turned fitness enthusiast, this Harvard-educated engineer likes to scientifically break down her workouts, and is always looking to learn more about the physiological impacts of her workouts. Her motto in life is to greet everything with a smile, and that a positive attitude is the first step in achieving any fitness goal.
Born and raised in Singapore, Bryan first started learning how to swim when his parents dropped him and his siblings off at the pool before going shopping. He continued his swimming career throughout his college years at Princeton University. The highlight of his career was when he competed in the 2008 Olympic Games in Beijing, China. As a former national swimmer and Olympian, Bryan is no stranger to hard work and pushing limits, and is always looking to try new workouts.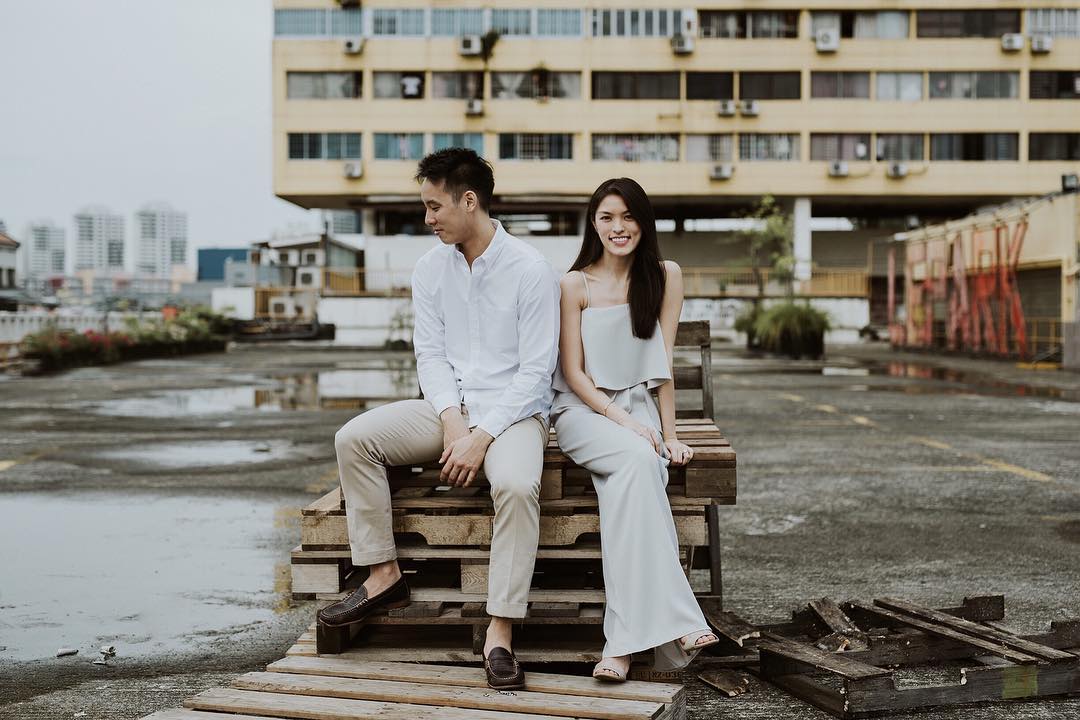 What got you hooked on indoor cycling?
We wouldn't be into just any type of indoor cycling. We fell in love with this sort of workout because of the energy - from the music and from the instruction. The infectious energy is what got us hooked, and the ability for music to inspire, motivate and push riders and instructors alike was what drew us to it.
How would you value your workout partner? Has he/she made any differences to your routine?
Every relationship is different. For us, we love doing everything together – it just makes it more fun. Working out is no different. Working out together doesn't necessarily make us work out harder, but it makes what sometimes feels like a daunting workout manageable or even fun.
Here's how you can find your workout buddy.
What is the biggest benefit of working out with a partner?
Getting to the workout in the first place. Even though we both love working out, dragging our butts to do so is never easy, but knowing your decision and attitude affects your partner gives you extra motivation to show up both physically and mentally.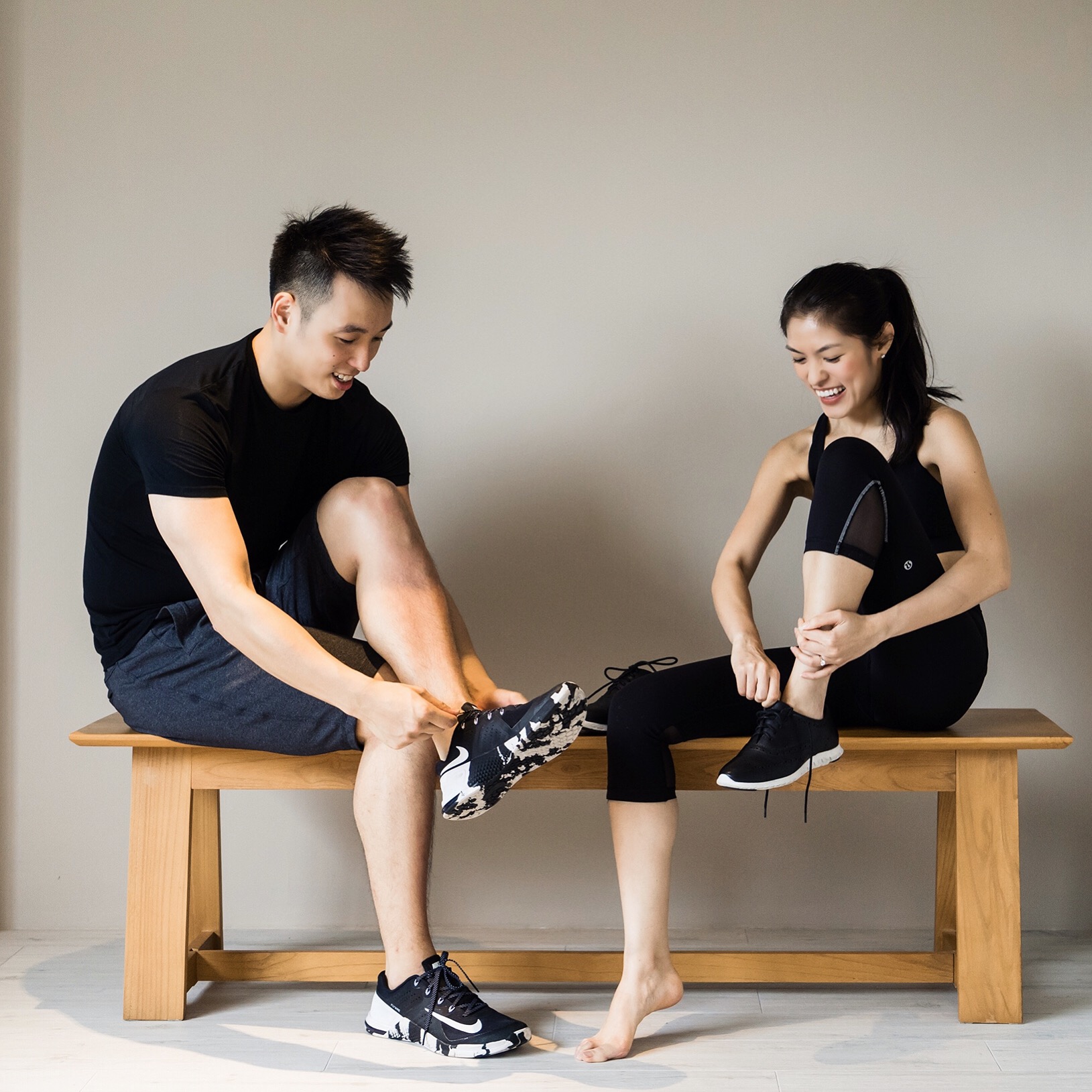 Would you prefer working out solo or exercising together?
We prefer working out alone, in the presence of each other. There's a sense of comfort you get by having your best friend next to you, while you do anything. As people of different genders, different fitness backgrounds, preferences, and even different body types, we require different workouts to challenge us. So we'll do our own thing, but in the same room/gym at the same time!
What are your morning rituals? How do you spend time relaxing together?
Sleep. Getting sufficient sleep is everything to us. As incredibly busy people, we understand the importance of rest, and how precious a good night's sleep or a power nap can be.
We love traveling together, we find that incredibly relaxing.
If we can we try to fit a workout in, in the morning, we'd do it. It makes us feel so much better when those endorphins are released.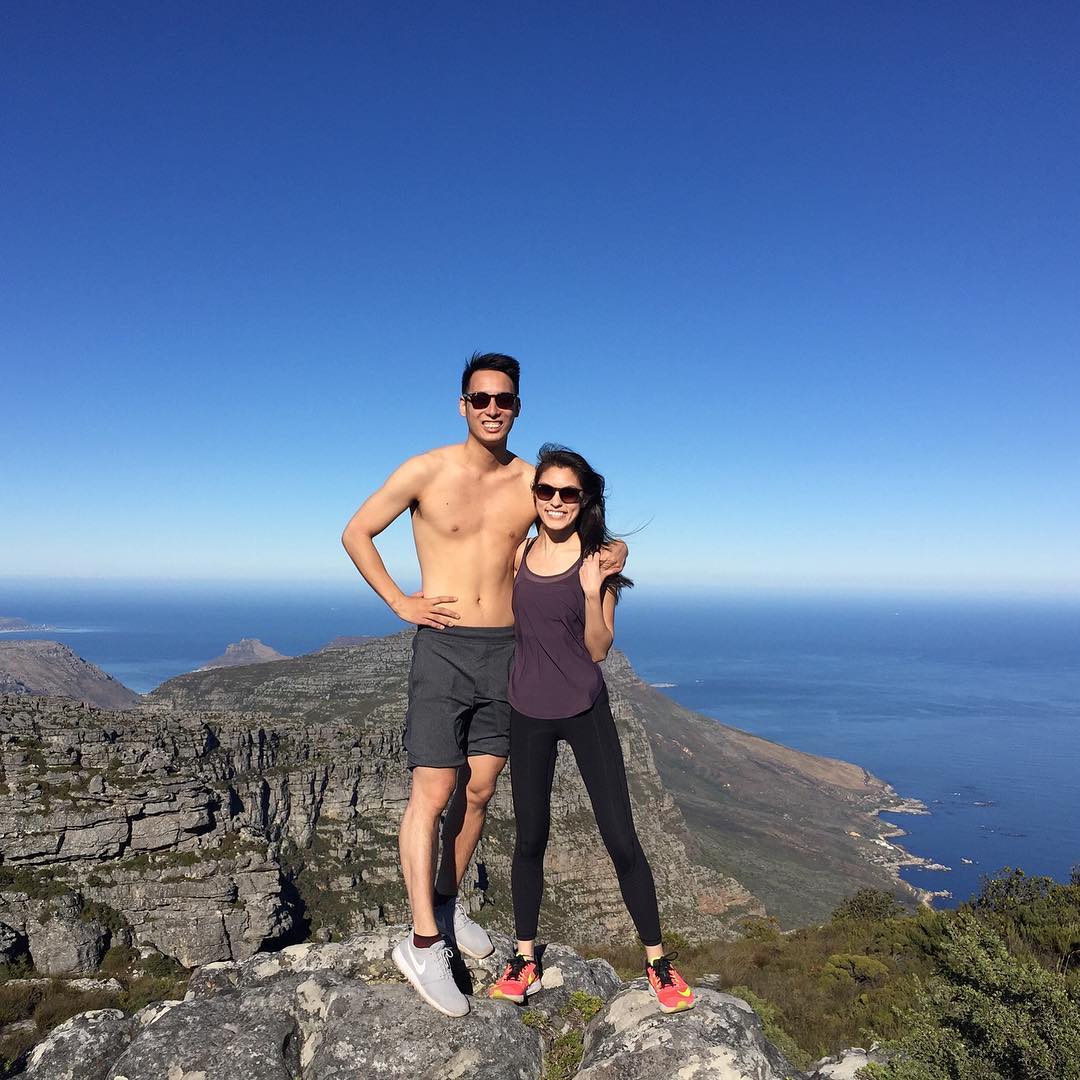 Do you think your relationship has made you healthier?
It has definitely made us healthier. We would have to confess that we are each other's worst enablers of gluttony, but we care so much about each other to say when enough is enough – like that's perhaps one nugget too many, maybe this should be your last one.
Being in a relationship makes us completely aware that our decisions affect more than just ourselves, so if we try to make the best decisions for ourselves and our partner.
Is it tough maintaining the balance between Busy and healthy lifestyles?
Of course it's tough! Managing our busy schedule is literally the biggest challenge in our lives.
It's about getting into a routine, into a habit, so much so when you deviate from it, you feel like something is missing. There are days we miss the workout we swore we were going to do, but then felt slow and lethargic that day, so the next day we made a point not to miss it.
Scheduling is also incredibly important, if we didn't put things down on our calendar, we'd probably forget it all. Between working, meeting friends, traveling for pleasure and work, planning a wedding, instructing, we need somewhere to keep track of everything.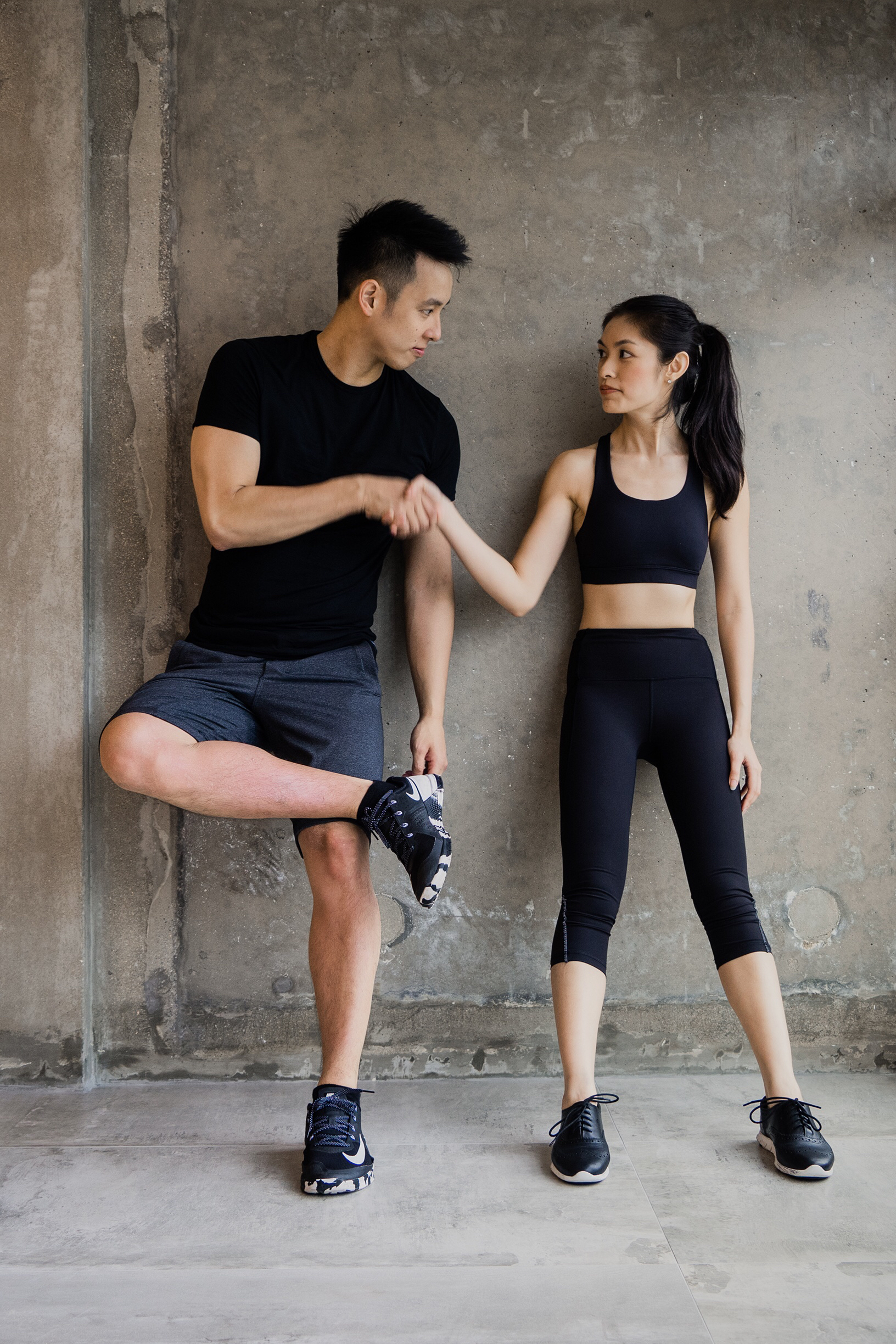 Could each of you provide a quick tip to Busy Women who are having trouble sustaining their fitness routines or are just about starting to exercise?
Set small goals for yourself, but don't be fixated on the results. Instead, enjoy the transformation, whether it is weight loss, building strength, getting fit. Once you see the smallest of results, you tend to get even more motivated.
Do not give yourself a chance to make excuses. "Oh I don't have workout clothes or shoes" – Always have an extra set in your office, or two. "I'm not gonna work out this morning, I'll just work out tonight after work" – Really, will you REALLY? Be honest with yourself.
Do you see your partner as a competitor or a supporter?
Supporter for sure. Neither of us are competitive people by nature. And yes, we do give feedback to each other - Victoria probably offers more feedback cause she's such a perfectionist, while Bryan is more laid back. It's usually about instructing. If there are things we feel the other can do better as an instructor, we voice those out. On hindsight, we don't really see it as feedback, rather it's more like an open and ongoing discussion about each other as people, as instructors, as friends, as children etc.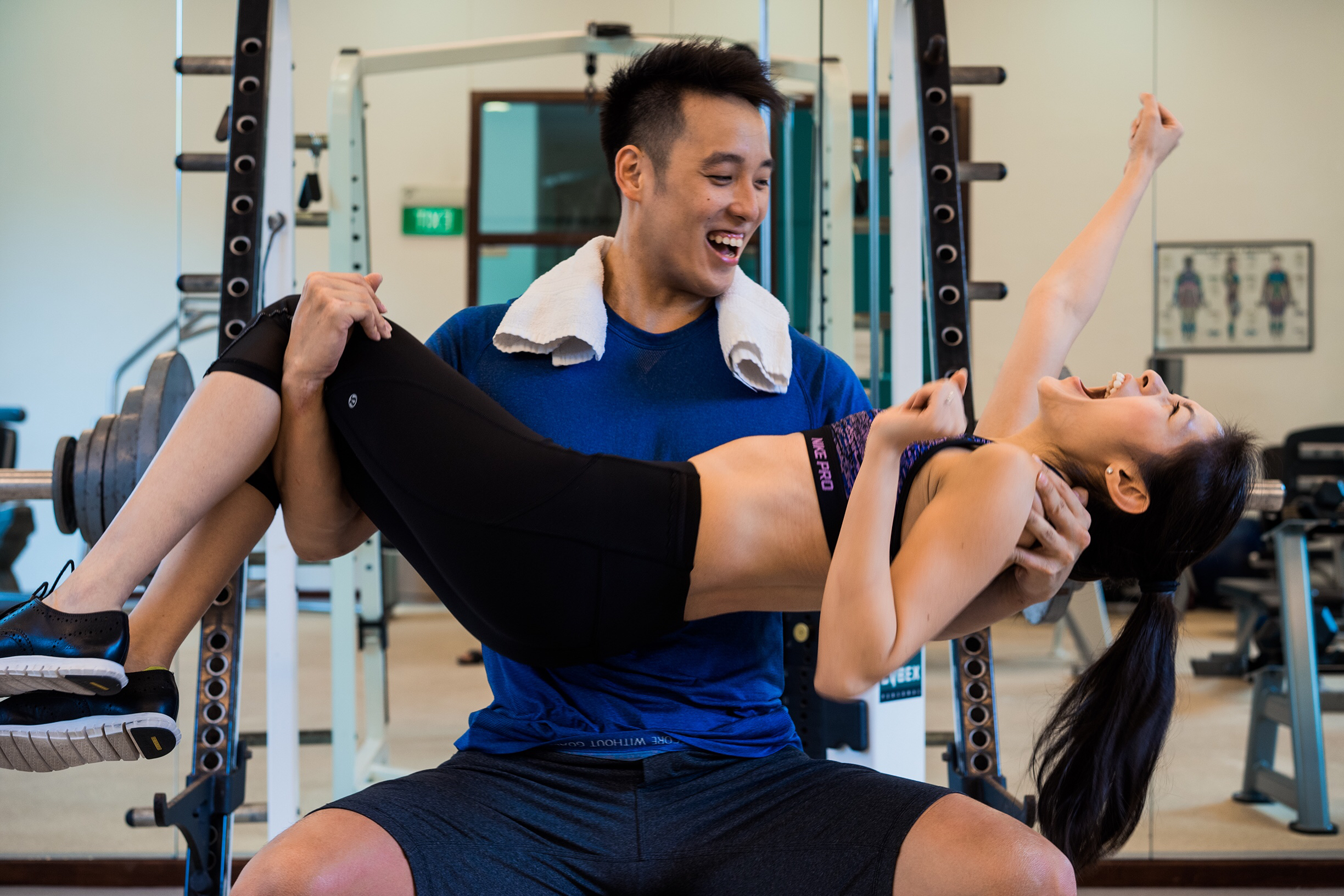 What are each of your views on Women Empowerment in Asia?
We both grew up with amazingly capable moms and feminist dads. We think Women Empowerment starts at home! Mothers setting an example for their daughters, and fathers also reiterating gender equality, in words and actions.
Who would win the fight against Batman?
Haha. We agree, Bryan for sure. He doesn't take himself too seriously and is silly enough to fight Batman and Bryan is awesomely strong, while Victoria would probably not put herself in the situation to have to do so.
Favorite partner workout?
Planks. When we hit the gym, no matter how different our individual workouts are, we end it all by planking together.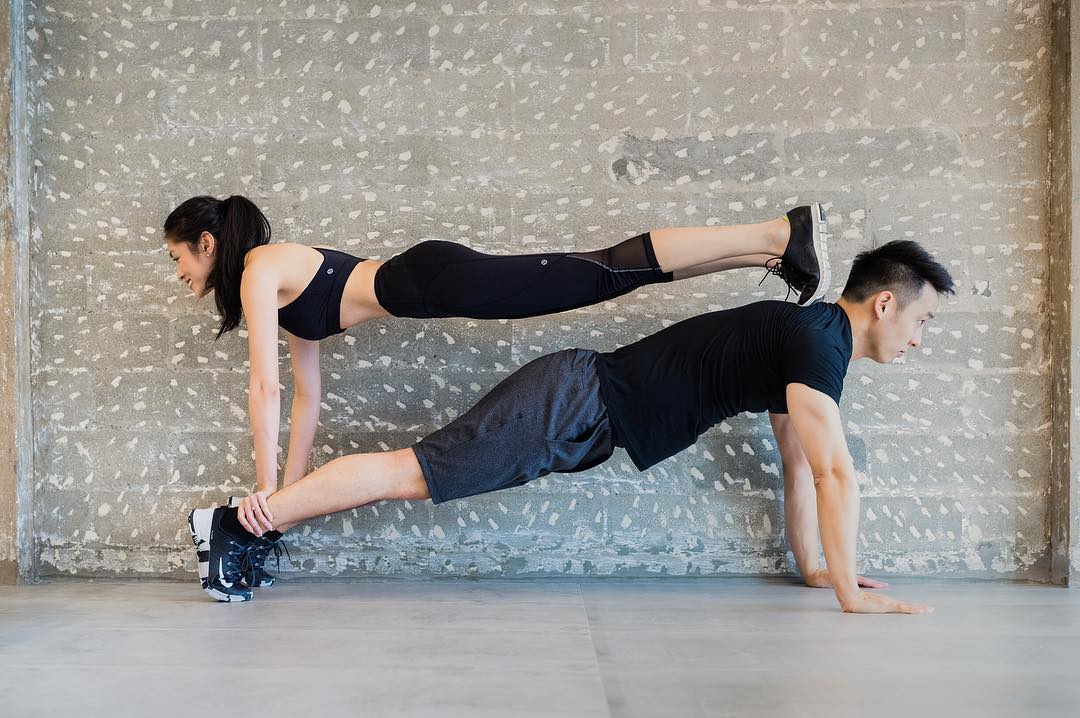 ---
Looking for a SweatBuddy? Meet new, like-minded people over health .& fitness. Your journey to finding your SweatBuddy and tribe starts here.