In Conversation with Soojin Leu, one half of the power couple who moved to Shanghai to instruct at GU Cycle. Chris Van De Ven and Soojin were formerly with XYZ in Hong Kong.
Why indoor cycling? What got you started (and hooked)?
In addition to all the scientific benefits behind cycling- indoor cycling is FUN, like dancing on a bike! I've tried out many fitness classes including Yoga, Muay Thai, Pilates, Body Combat, and various circuit training classes - however, indoor cycling is the only sport that I've ever stuck with. Now I'm at the point where it's exciting whenever I go to the studio to instruct or ride a class, rather than it feeling like a chore. Other than aerobic workouts, I make the time to do strength-building workouts such as barre and yoga to avoid injury and strengthen my core. However, nothing can beat the amazing feeling I get from riding to the beats of the music.
My indoor cycling journey began in Hong Kong when I was invited to work out at a boutique indoor cycling studio with some friends, and I'll never forget how challenging it was...but above all else, how unique the class is! My friends and I struggled so much during the first couple of classes as our legs fought to catch up with the rhythm of the music, making us look ridiculous! Despite this and feeling physically burnt out after each class, I realized that I could just let go of what was dragging me down that day. Indoor Cycling was my awakening and soon became my place to release and recharge.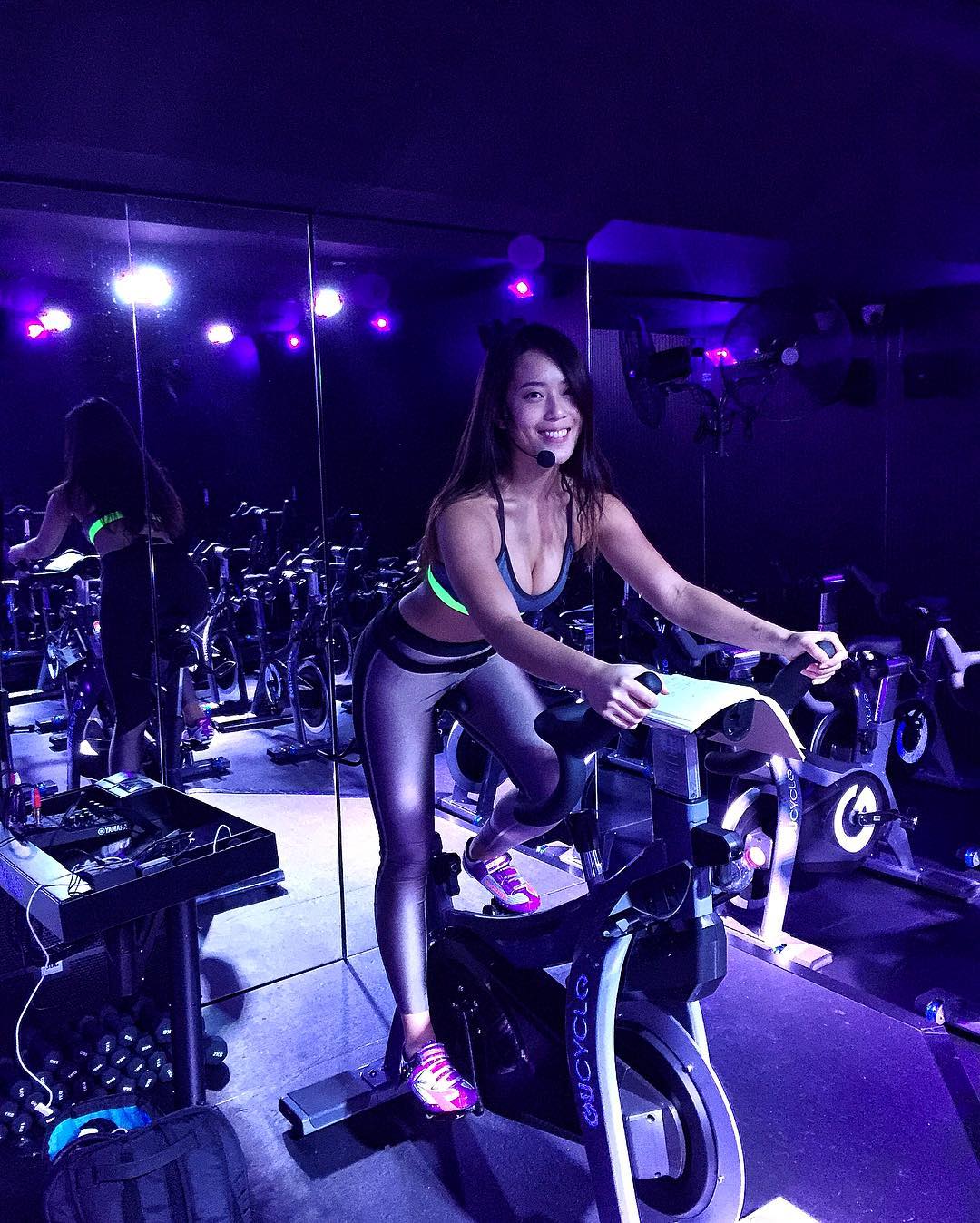 I've travelled the world and tried multiple boutique indoor cycling fitness studios. I idolized the rock-star instructors from SoulCycle in the USA to GU Cycle in China. They radiate amazing energy, play great music to match their personalities, curate the perfect playlists, and motivate people to better themselves. I also admire the community that each studio creates.
That's why I'm here today, proudly leading and inspiring approximately 8-12 classes a week at GU Cycle in Shanghai, just like how my fellow instructors inspire me. I want to help and show people that they can work harder than they thought they could. I also met my boyfriend in my first few indoor cycling classes in Hong Kong: Chris, which is a bonus! There is no doubt that he is an amazing instructor and mentor, he is also the one who urged me into becoming an instructor.
How would you value your workout partner?
I believe that we are much stronger together than when we are on our own - we bring the best out of each other. Everything happens for a reason, I would never have become who I am today without him. He definitely lifts me up when I'm feeling mentally drained or physically exhausted. Having a boyfriend in the fitness industry has positively affected me.
He has taught and walked me through everything I know in the gym. He is an expert when it comes to strength and conditioning, which has helped me move confidently around the gym. My eating habits are better. I have knowledge of health supplements. He also schedules daily workout routines spontaneously, and let's himself go in the kitchen, as long as it meets our daily macronutrients. He's not a clean eating freak, which works out better for me as I am a big foodie, which means I love enjoying quality meals and indulging in desserts every now and then.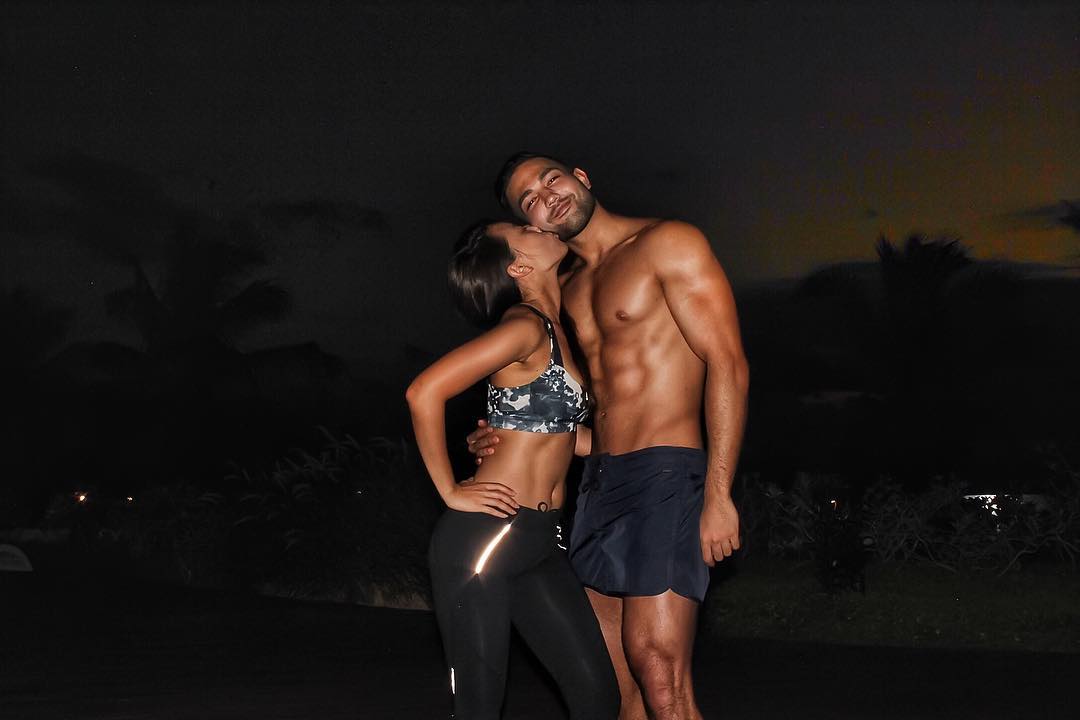 What is the biggest benefit of working out with a partner?
I believe it becomes easier to achieve personal fitness goals because he/she is always encouraging you when you're starting to forget what you're trying to do. My boyfriend is very passionate about every kind of fitness and is also extremely adventurous, so he definitely pushes me to get out of my own comfort zone.
We are always exercising indoors so whenever we get the chance, you'll find us exercising outdoors! He's taught me how to swim, surf and play golf to name a few - having someone who is patient and stronger than yourself is very important! However, the Spartan Race was the most memorable fitness event we did together, because I know that I wouldn't have been able to make it without him.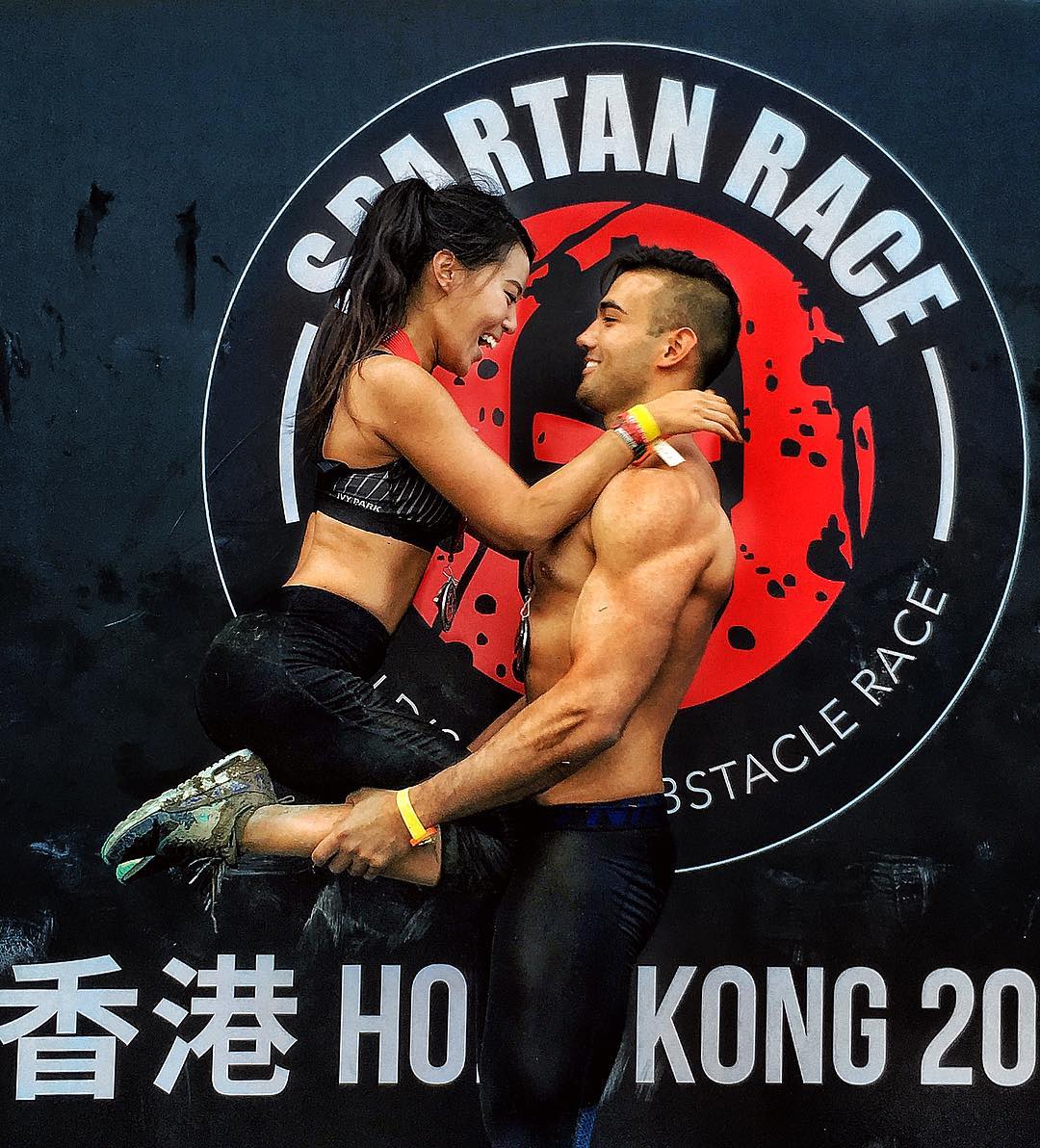 Would you prefer working out solo or exercising together?
We both train every single day. I normally train at least 1 hour a day and he will train a minimum of 2-3 hours a day, 7 days a week. As much as we love working out together, we do need our alone time! It makes us appreciate the time and workout sessions that we do have together more.
However, it is also very important for us to understand and appreciate each others' routines. Chris certainly loves to go to the gym or do CrossFit, where he will normally play loud, heavy-metal songs through his headset and just forget about people around him (I don't think I even exist when I do join him from time to time ha-ha). For me, I like to keep my body guessing by doing one or two group classes such as Yoga or BodyPump with my girlfriends during the week.
We respect each other's dedication and preferences, but we certainly enjoy working out and trying new things together as it's never a competition between us (unless it's to do with indoor cycling ha-ha).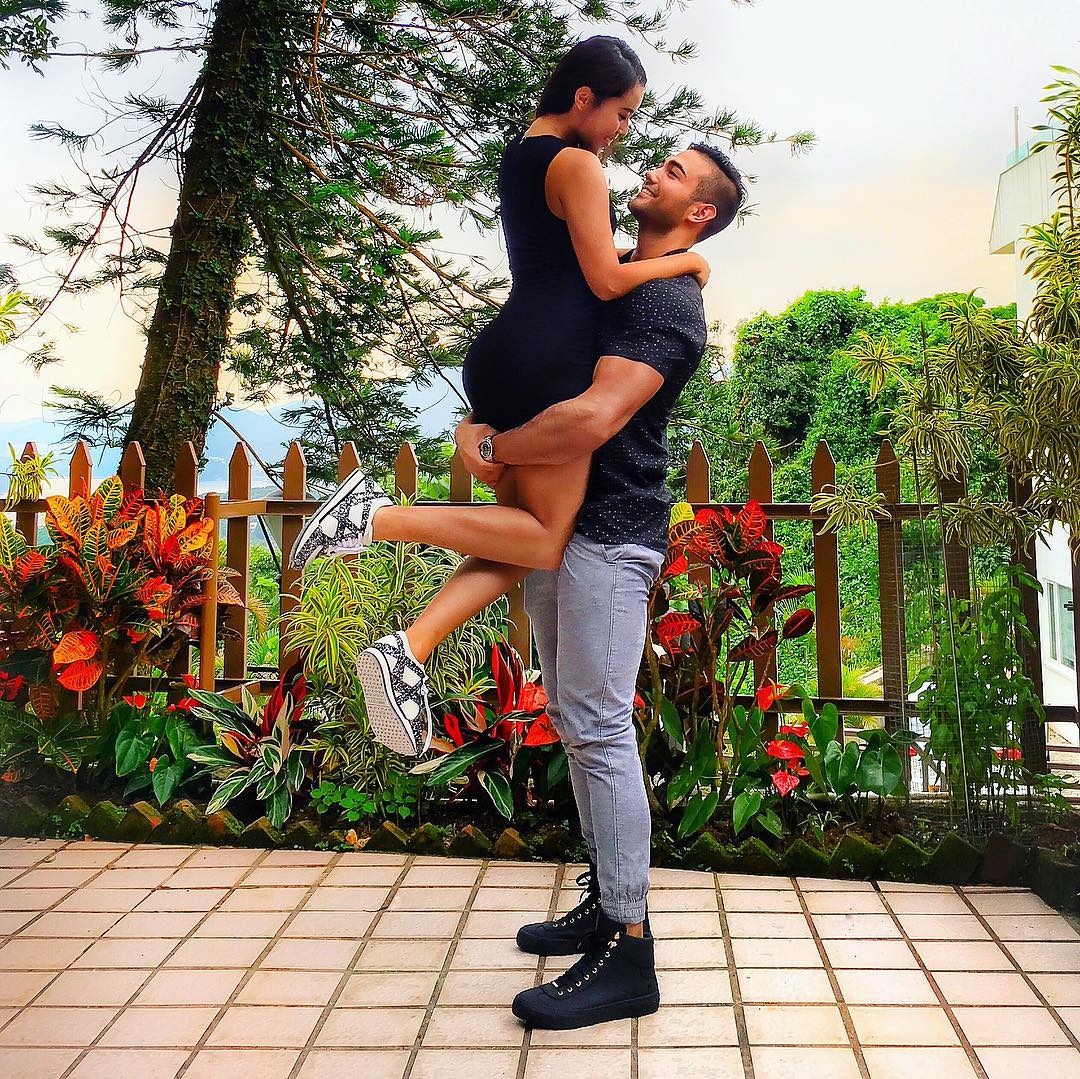 What are your morning rituals?
Staying in bed… joking! Normally it takes me a solid 10 minutes to begin acting like an adult and get myself out of bed after I wake up in the morning. Chris has to wake up at 6am to lead the first session a few days a week, while I choose to be stubborn and not instruct classes that early!
Chris and I 'prefer' starting our morning ritual by waking up to the beautiful Shanghai sunrise, preparing a healthy breakfast whilst listening to the birds' chirp outside. But life isn't always like that and how we normally end up spending our morning is by playing some upbeat songs on Spotify, while having some coffee (drip coffee is the best)! Sometimes, due to so much physical activity, it can be nice to have a few more minutes in bed.
Recently, we have been obsessed with this animated musical film called "Sing" – it is just HILARIOUS, and it has officially become a part of our regular morning rituals. It makes us genuinely happy and I highly recommend it to anyone who hasn't watched it yet! I think it is important to start the day with some laughter ☺
Do you think your relationship has made you healthier?
This question is very deep; I've never actually thought about it before. My answer is definitely yes though - there is no doubt that everyone has their ups and downs throughout their lives, and right now I am in a much better place (physically and mentally) compared to my previous relationships.
However, it is not about the actual problems themselves, but more about the perspectives you have for the problems and what you do about them. The past reminds me every single day to be positive, and being healthier has allowed me to have a better outlook on things.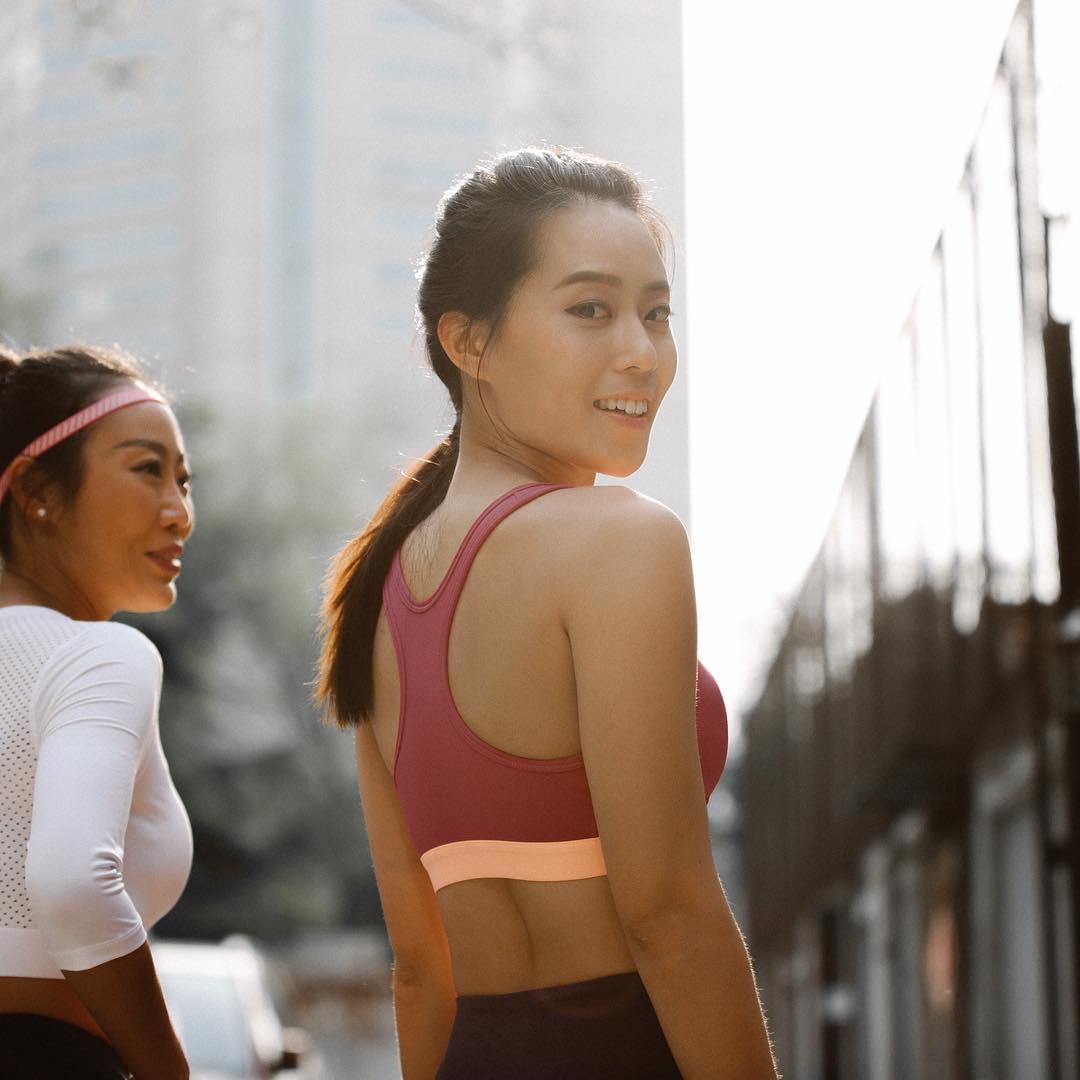 What's your philosophy in maintaining the balance between Busy and healthy lifestyles?
If you want it all, you have to give it your all - it always take a toll on us by the end of the day or week. Work-life balance stress comes from the fear that there are not enough hours in our lives for all the things we need to and want to do.
I make choices on a daily/weekly basis on what's more important: an hour at the gym, castings everyday, an hour catching up with an old friend or a tick on the company's to-do list? The only way I answer these questions is through understanding my fundamental values, and planning ahead helps me choose which would be the most beneficial to me mentally. However, I am very lucky to be doing everything I love and making careers out of them; Instructing, Modelling, Emceeing and Professional Translations.
Could you provide a quick tip to Busy Women who are having trouble sustaining their fitness routines or are just about starting to exercise?
First of all, when you are about to start your fitness journey, it can be intimidating to step into a gym and begin running or lifting weights among the trainers and professional judgers! I suggest that you know what you will be working on that day before going into a gym or space, as procrastinating and experimenting with various machines in the gym can be a waste of time for Busy Women - it also causes you to lose focus on why you actually started in the first place!
Having a reliable workout buddy can increase your chances of sticking with your new program. This is also one of the biggest reasons why I kept going back to the indoor cycling classes before I fell in love with it - so here is my special shout out to my work out friends!
I also suggest you Busy Women to exercise in your own space as it is simply easier to schedule, and start off by committing to a short time period workout routine (even if it's just 15 minutes!). It might not seem like a lot, but if you can commit to this on a daily basis, it sticks with you forever. So don't ever underestimate this short time as it all boils down to your effort in those minutes! Most importantly, plan and indulge wisely!
Do you see your partner as a competitor or a supporter? Do you guys give feedback to each other?
I'll have to say both. We both like to win so we normally stay out of each others' faces unless we are on the same team. He is the one who trained me to become an indoor cycling instructor and I must admit, it wasn't the most pleasant experience - I was not only pushed physically, but emotionally with a lot of constructive feedback everyday. I even scolded and criticized Chris for being so strict on me as a manager...but from getting this all off my chest, I learned how to bring myself back up and my desire to inspire others has never been stronger.
Now, as both of us are instructors, some may see us as competitors - but we are the type of competitors who lift each other up. Honestly, I'm still doing my best to accept Chris' feedback and critiques ha-ha - it can be tough to strike a balance as he's both my boss and my boyfriend.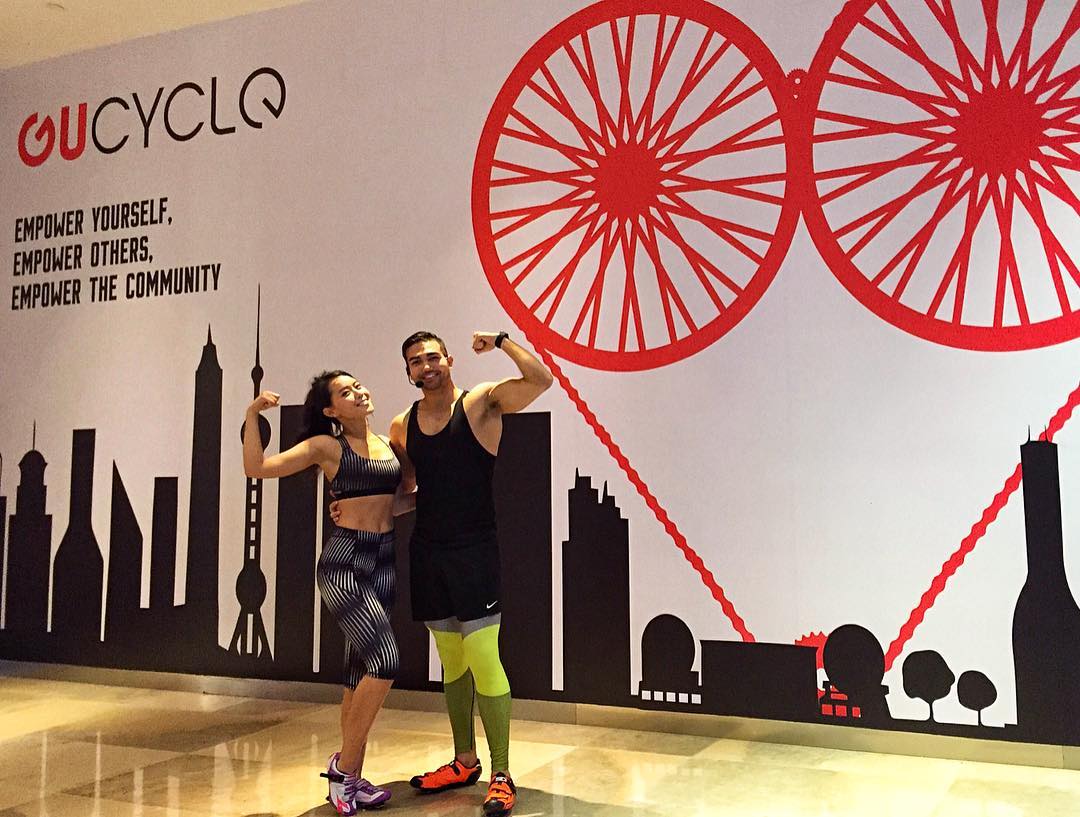 What are your views on Women Empowerment in Asia?
It is definitely evolving, but the progress seems be rather slow as well. The participation of women in management and political arenas is a growing trend in the 21st century in Asia. The first woman president of South Korea, Park Geun-Hye was elected in 2013, and it was definitely a turning point in the role of women in South Korean politics. I believe the perspective of what society has towards Women Empowerment has been evolving step by step - it surely takes time but it is happening, I'm excited for what's to come!
Since it tends to be more conservative in Asia, women still struggle to find their true values across all sectors. However, the world is starting to recognize this as a serious issue, with many organizations providing opportunities for Women to be treated fairly. I definitely see the steady progress on various fronts, and am hoping there will be more projects to realize women's empowerment in Asia!
Who would win the fight against Batman?
It made me laugh even before answering! In my opinion, I don't think there is any specific hero who can ever beat Batman since he has better suits, armours and gadgets. He is a master in almost all fields such as Science, IT, Engineering, Biology, Physics & Chemistry (and yes, Batman is my favorite hero if haven't already noticed LOL). Tony Stark, the Iron Man uses similar strategies, but Batman is always so prepared by researching on the weaknesses and strengths of his enemies - so if he's prepared, he will definitely kick the butt of every other hero. Batman is invincible!!!
---
Looking for a SweatBuddy? We can help connect you with one based on your fitness goals & activities you like! Your journey to finding your SweatBuddy or tribe of SweatBuddies starts here - Singapore; Rest of Asia