Lights on, camera rolling. No matter what, put on your brightest smile. May your eyes speak. May you exude confidence, as though you are more confident than you actually are. Speak with eloquence, even though your brain is actually farting nonsense. Pump up those endorphins in the psychological basement to pretend to be more excited than exhausted. Go home, be a sedentary hermit, go out, repeat.
"Robynn, fake it till you make it."
Those are the kinds of things that I, and I believe many Busy Women, have experienced or are currently facing. As a part of a singer-songwriter duo from Hong Kong called Robynn & Kendy, I have tried to be diligent and creative with everything I did — singing, songwriting, music video shooting and editing, you name it. Every week is different, and every day, depending on how quickly you work and how well you do it, can potentially change the fate of what's to come.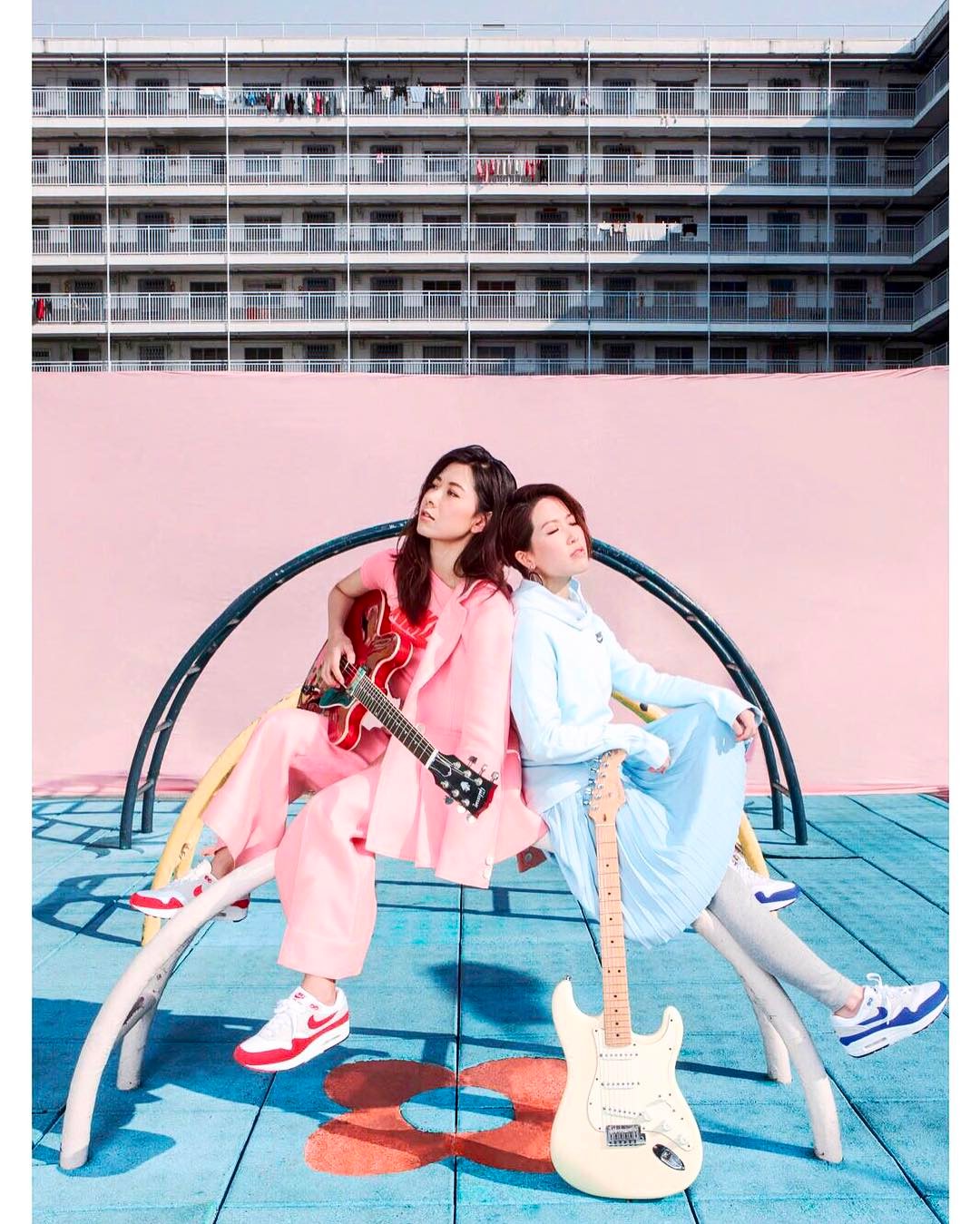 We started off on YouTube in 2011, and debuted officially under Universal Music in 2012. Things took off really quickly - before I knew it, we were pumping out album after album of songs we wrote, on top of managing our YouTube channel. We also had the honor of participating in The Voice of China in 2014. We then started touring around China, Taiwan and Malaysia to promote for our first Mandarin album, and things looked pretty rosy on the outside… but secretly I was burning out, fast. Too fast.
My life was consumed by my work, and I did not take good care of myself at all. For four years straight, I didn't allow myself a break or vacation that was longer than 5 days. I would be a couch potato all day if there was no event to attend. But even then, I would be on my Whatsapp for hours discussing with colleagues and thinking of work, sleep at ridiculous hours to song-write, video edit, or simply browse the internet. I would force myself to go run on a treadmill once in a blue moon... because I felt like I "should", but I absolutely hated it. I would also be too shy to even go on a hike with friends because then they would know how much I sucked at anything athletic.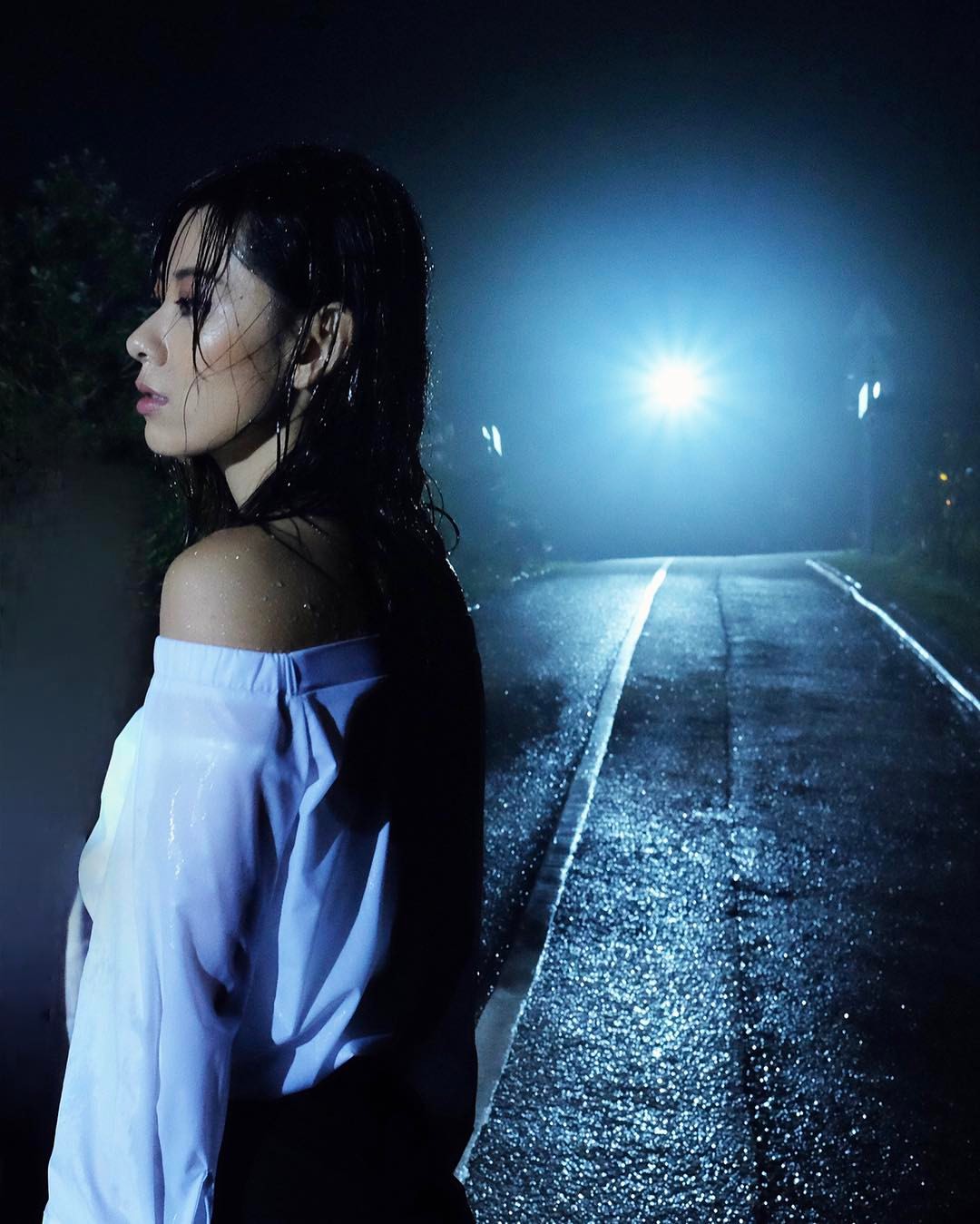 In 2016, we were at a career standstill. We took a long break from work for a variety of reasons, one of which was mental and physical exhaustion. I was thoroughly burned out, and the more I faked it in front of people, the more tired I became inside. We had let things beyond our control get to us really bad. I was constantly in a state of feeling inadequate, unworthy, and unhappy. That was when I realized that I needed change. I needed a rebirth.
"Robynn, come on, you're so much better than this."
A career hiatus sounds bad on the surface, but I finally found the time to take care of me. I finally slept and woke at earlier hours (after it being a birthday resolution for 10+years), read self-help books (The Power of Habit, The Happiness Project), decluttered and reorganized the apartment (thank you Marie Kondo), created my very own habit journal/bullet journal, and started Kayla Itsines' Bikini Body Guide (BBG) workouts.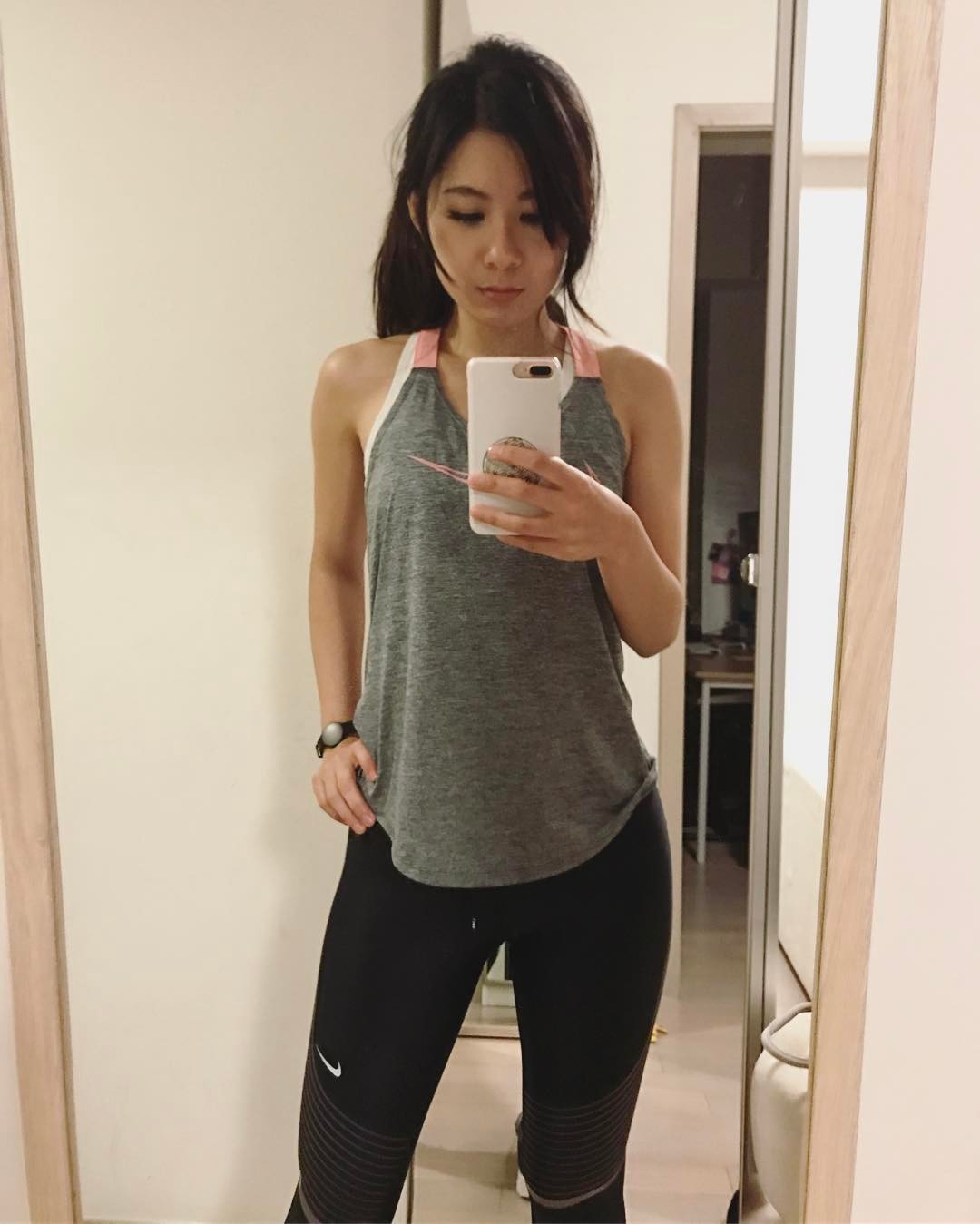 The first time I tried the workouts, I practically couldn't move, and was sore 90% of the time…but I never gave up or stopped. For the first time in a long time, I felt so alive. Having a 12-week program and a timer really worked for me, as I love the feeling of completion. I've always had it in me, the need to complete things (like TV shows mainly), but now I can actually channel it into something good.
Now, I have completed three rounds of BBG and am starting on my 4th. I would go for indoor cycling classes or running outdoors with friends. I'd do yoga… I'd even do planks randomly in the studio. But the thing that I gained most from exercising so diligently and regularly was not the number on the scale or the muscle tone, or the surprised looks on people's faces when they saw that the once sedentary girl can actually get 6-pack abs — it's the strengthened mindset.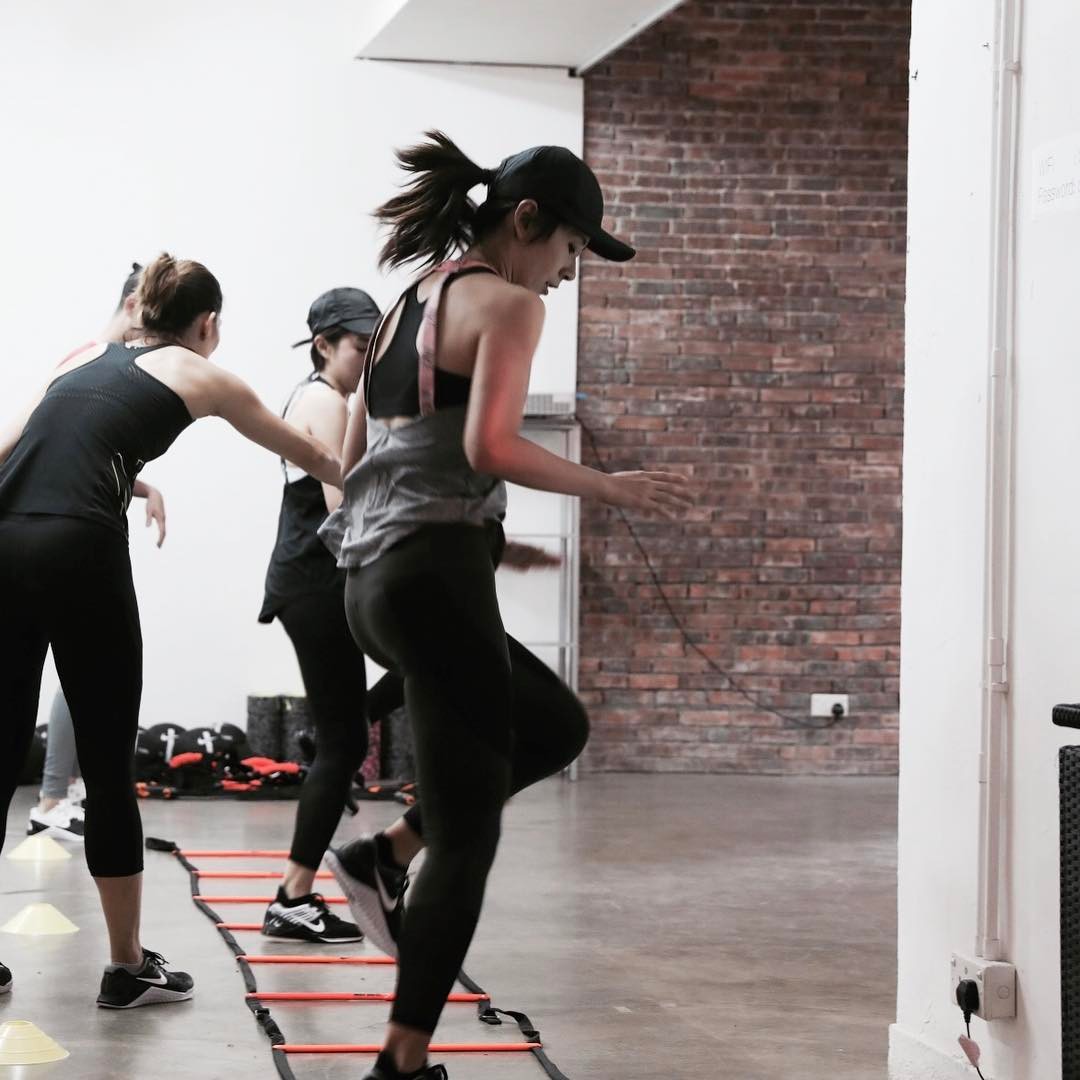 The benefits of exercising cascades into everything — the way I think of myself, the way I practice my craft in music, the way I focus, the way I carry myself on stage and off. I no longer have to "fake it till I make it", because I've genuinely become it, all thanks to a little bit of fitness in my life.
It's the newfound faith that I CAN be strong, capable, confident, and knowing that no matter how hard something feels in the moment, I just needed to work through it, 7 minutes at a time. Exercising is like life itself — it only gets harder, but you can choose to become stronger. There's no better way to grow than to struggle. There's no better way to learn than to stumble and fall. I'm so glad I had that hiatus.
"Break me to build me", that is what I tell myself now.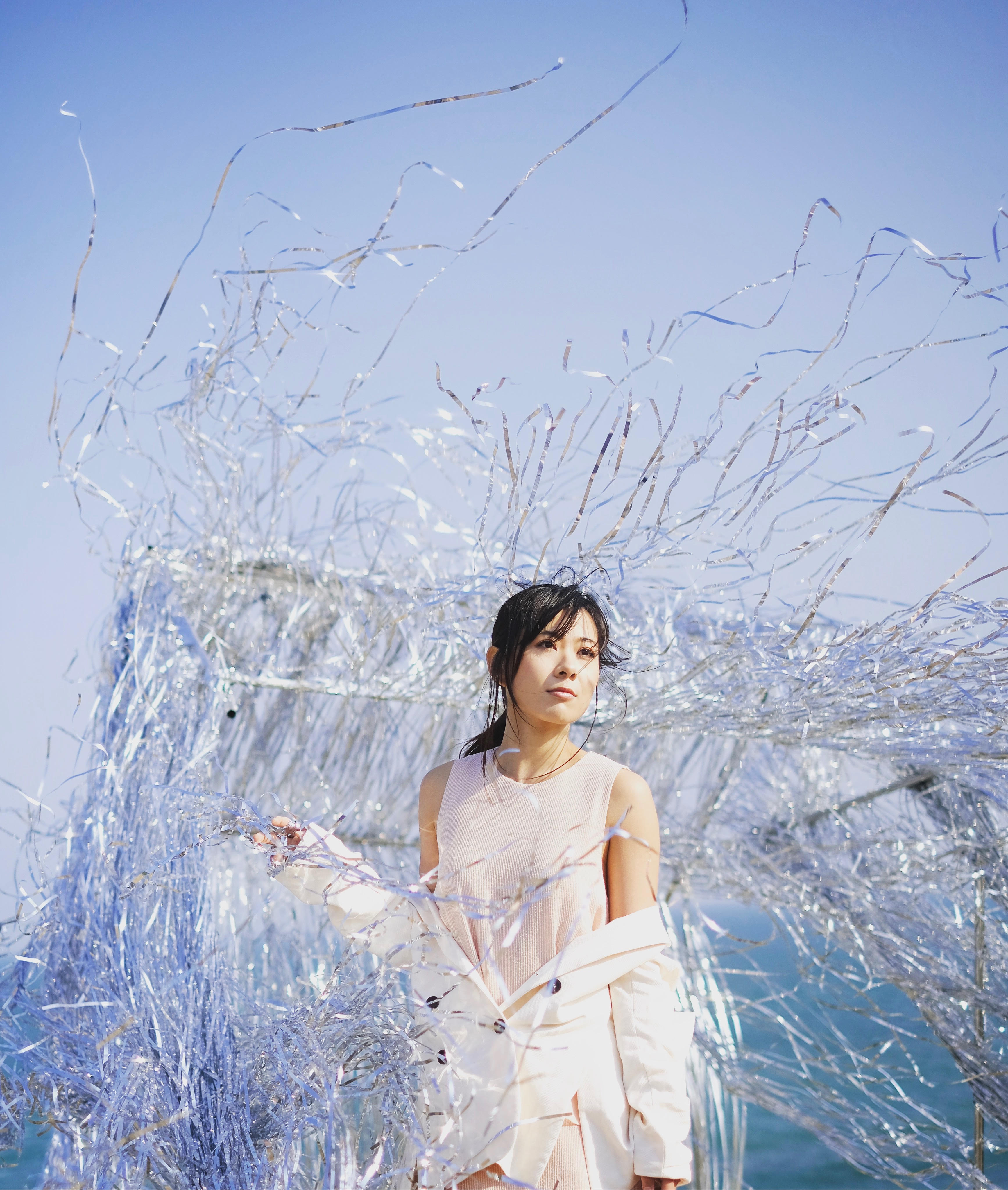 ++++++++++++++++++++++++++++++++++++++++++++++++++++++++++++++++++++++++

With #TEAMBUSYWOMAN, we strive to bring people together and make healthy living (physically, mentally, emotionally) easy, efficient & sustainable for Busy Women. Start by moving your bodies for 10mins once you get out of bed, or schedule a 'me-time' workout with a SweatBuddy...the little things to live, feel and be better.
Seek to inspire one another with our Community to kickstart and sustain our health & fitness journeys!
After all, how can you actively pursue your goals, indulge in your passions and love & care for others if you do not love yourself first and have a healthy mind & body?
---
Article contributed by Robynn Yip - a singer-songwriter, and a part of the duo Robynn & Kendy from Universal Music HK, The Voice of China Season 3, and of course, YouTube. She considers herself extremely lucky to have been able to build a career the way she did. She is a dreamer, a musician, a music video director/editor, a social media geek, and a closet Type A. All in all though, she is passionate about the many things that she takes on as a Busy Woman, including her newfound passion in health and fitness that changed her life.
As a Northwestern University graduate in the US with a degree in Education and Psychological Services, she had worked as an ABA therapist for children with autism for three years before her music career took off by surprise. Starting off covering songs on YouTube, she has also had the opportunity to work with YouTube sensations Wong Fu Productions on several shots, and reaped video views of her own totalling over 21 million views on Robynn & Kendy's official YouTube channel.
Along with her partner Kendy Suen, they have toured around cities in China, as well as Taiwan, Singapore and Malaysia for their albums, and they are currently working on promoting their new Cantonese singles Law of Attraction (負攝石) and Law of Love (無敵), with more singles to come, in preparation for their first ever ticket-selling concert in Hong Kong at the end of the year.