Drop The Kilo of worries, limiting beliefs, self-doubts and let's celebrate the highs and lows of the year, together!
Singapore, 25th November 2017 (Saturday)
ENTRY IS FREE. The event & marketplace are open to the public.
Register here. Come & go as you wish!
To join any of the SWEAT or EXPERIENCE sessions, be sure to book a spot!
It has been an amazing journey connecting & supporting each other at the beginning of the year with #cleanslate2017, empowering fellow women in business through #NuConnective and inspiring one another to live better in the little ways we can – to be healthier mentally, physically & emotionally.
We are kicking off 2018 with our collective wellbeing in mind, but till then, let's get social and may the festivities begin!
VENUE: Camp Kilo Charcoal Club
66 Kampong Bugis #01-01
from Noon till Late
Looking to meet a new SweatBuddy at the event? We've got you covered. In the form, simply indicate 'Drop the Kilo' under other comments.
As seen on CityNomads.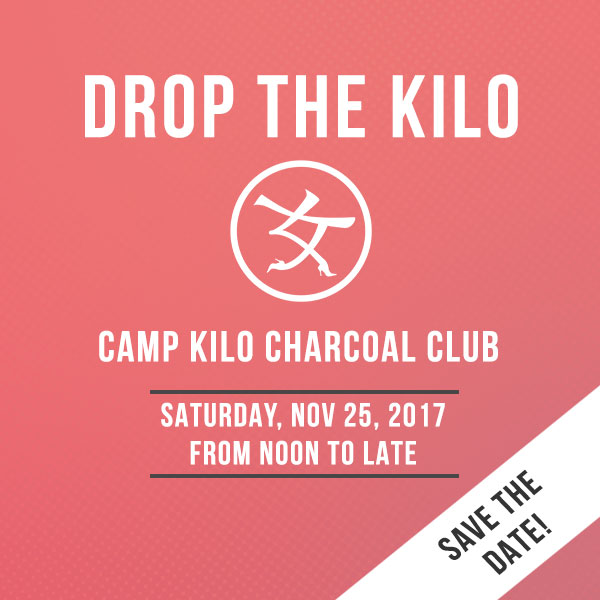 SWEAT
Our signature way to foster social connections - sweating it out together! Choose your favourite workout(s) and get ready to smash it with your squad & newly found SweatBuddies.
ANTHEM CYCLING
12:00PM: Drop the Beat Ride with Meaghan See (Community Ambassador with The Busy Woman Project, Puma Ambassador)
1:30PM: #STRONGERTOGETHER Theme Ride with Alex Toh & Meaghan See
HAUS ATHLETICS
3:00PM: Hits for HIIT with Cass & Farhan Hussin
4:00PM: SweatBuddy Burn with Reagan Kang (Broc & Bells SweatMaster, Co-Founder at Haus Athletics, Reebok Global Ambassador)
YOGA INSTIINCT
5:00PM: Trust.Play.Community Acro Yoga with Leonard Heng
6:00PM: Sunset Flow with Brandon Chong (Broc & Bells SweatMaster, Founder at Yoga Instiinct, lululemon Ambassador)
FEAST
Hearty BBQ food for the soul, and wind down with a few rounds of the #busybish (yes, we've got our very own cocktail!)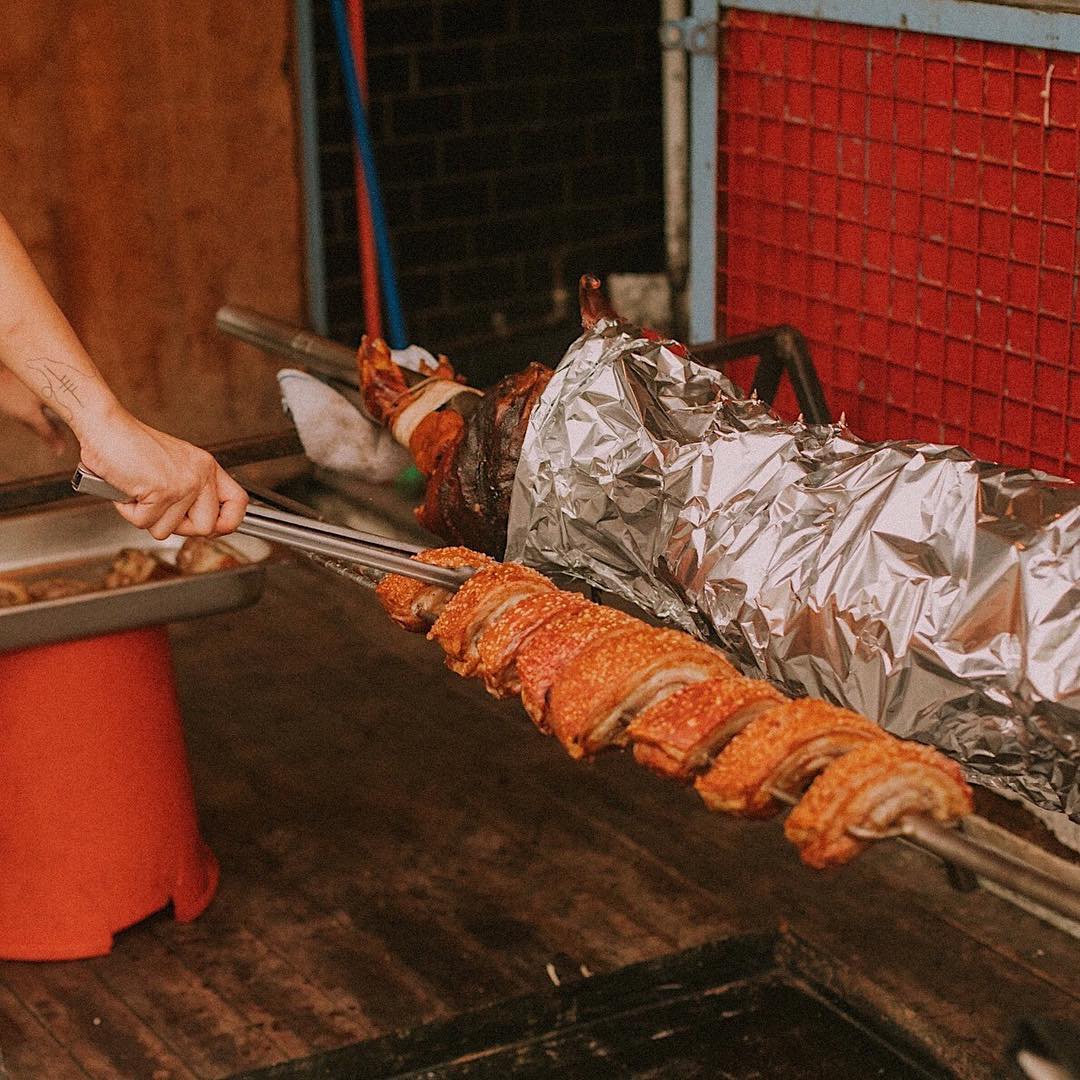 MAKE MEMORIES
Learn and connect with inspiring individuals at the sharing sessions, and participate at the booths with our experiential partners.
Come explore: Paleo, gluten-free, vegan bakes Bakening, Healthy snacks Made Real, Smoothies & bowls Shake Farm, Bali skincare & massage oils Utama Spice and more!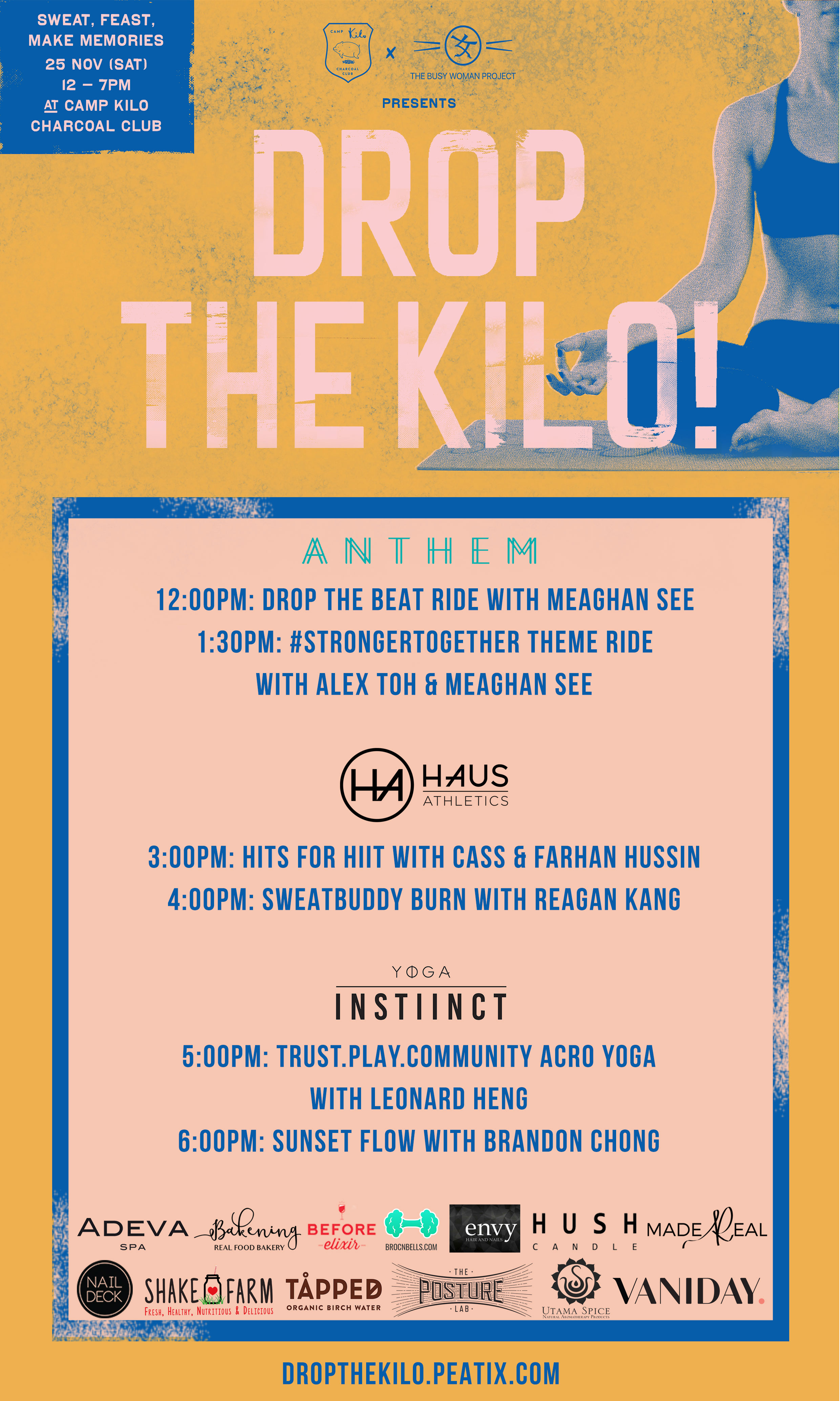 GET SOCIAL at Broc & Bells' lounge area - serving Finnish birch water TÅPPED, hangover / redness prevention BEFORE Elixir ;) and diy your nails by Nail Deck.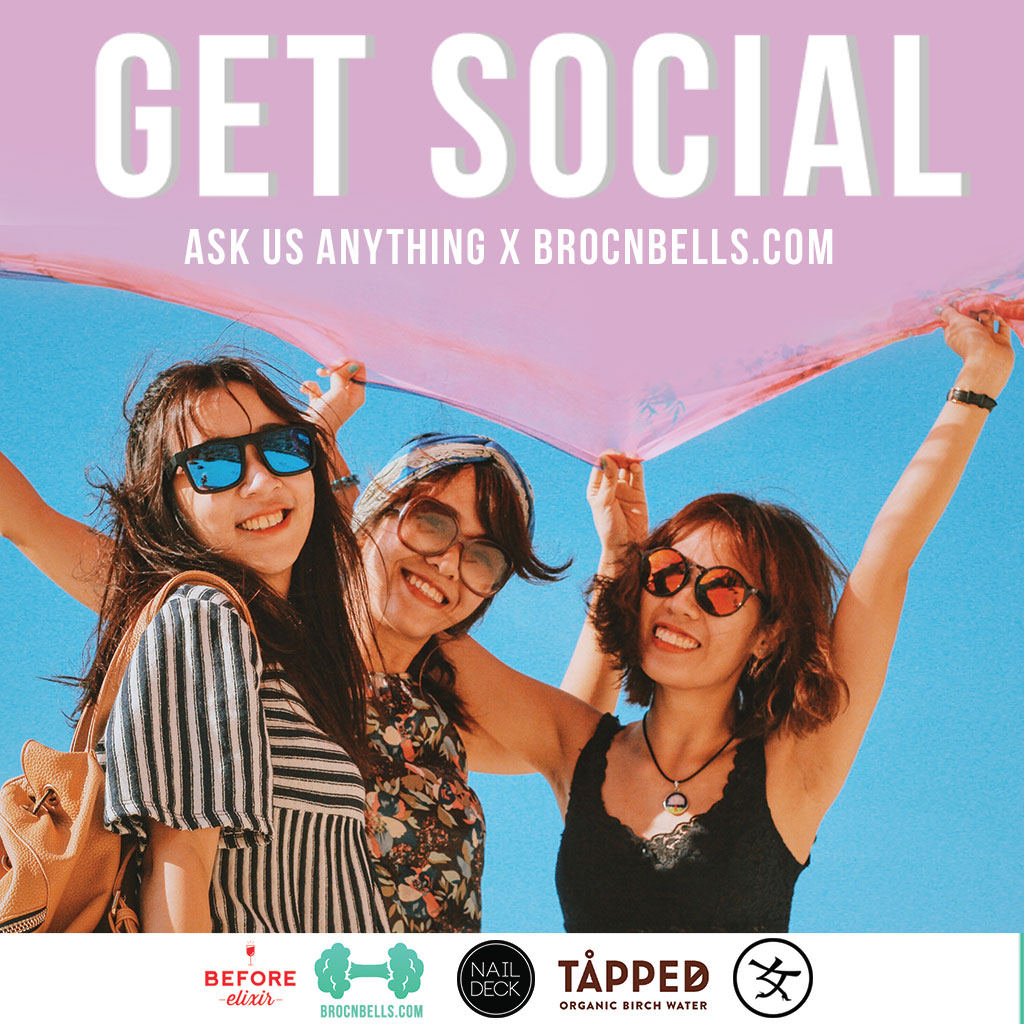 It's about bringing the simple pleasures back – celebrating face-to-face connections and meeting like-minded individuals to inspire one another to live better xx
Ps. We welcome family, friends, friends-of-friends, your SweatBuddies, date(s), so come, unbusy yourself even if its just for a day, and let your hair down with the community! Paw-friendly too.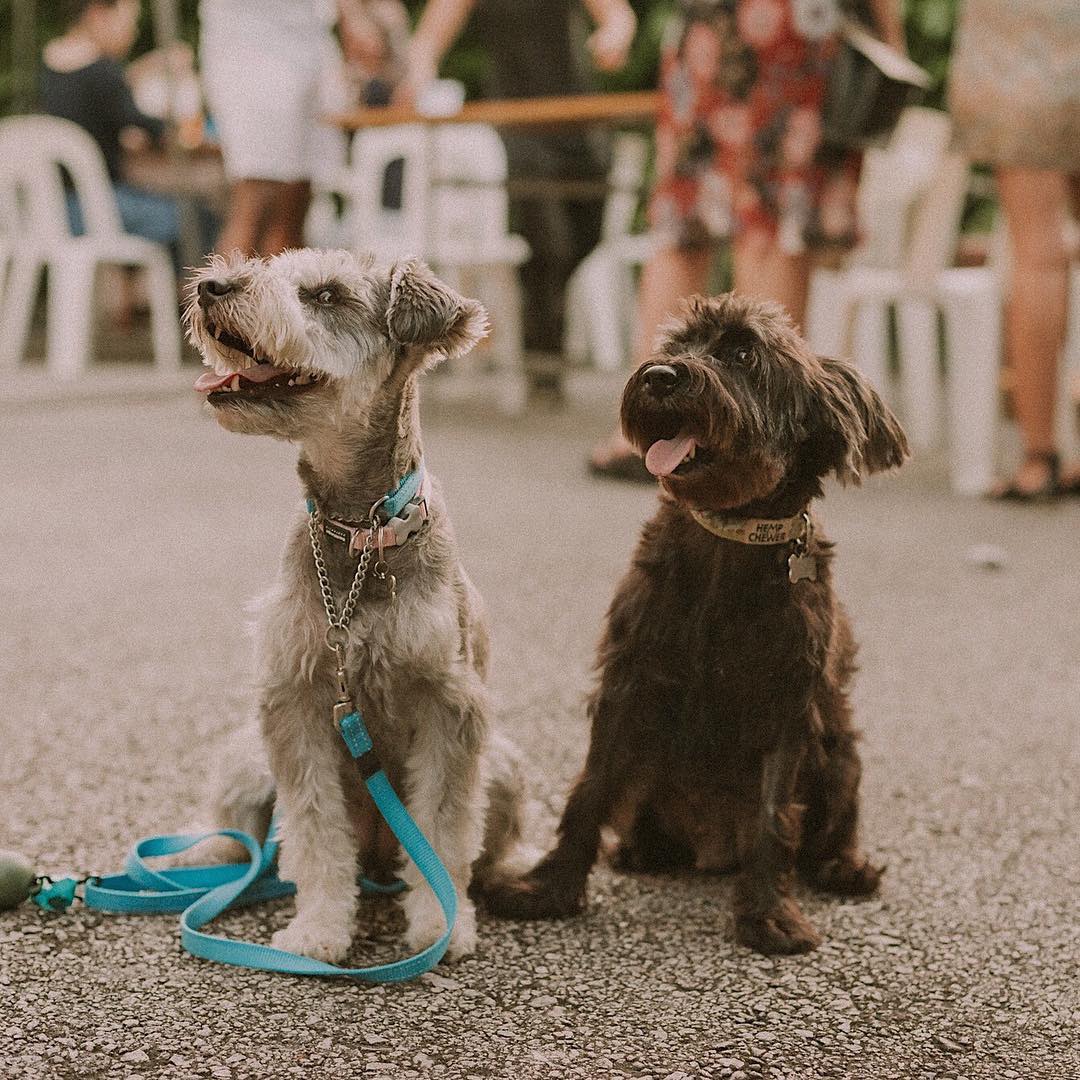 About The Busy Woman Project:
The Busy Woman Project exists to build resilience in busy women in Asia - empowering them to be healthier mentally, physically, emotionally and to lead more fulfilled lives. This is done via (i) online content (ii) developing tools for the busy (iii) events.
Since the launch of the platform in 2016, The Busy Woman Project community has held SOLD OUT experiences in Bangkok, Singapore, Hong Kong and Shanghai. We also have Community Ambassadors who are based in China, Hong Kong, Indonesia, Malaysia, Singapore and Thailand that help connect and support the community locally.
About Meaghan See:
The Busy Woman Project Community Ambassador Meaghan believes that time can be made for anything that has an importance in one's lives - for her, having an active body, and in turn, an active mind, places first in her everyday life.
Meaghan is a lawyer by day and also teaches at Anthem Indoor Cycling & WeBarre. Fueling each day with the endorphins she obtains post-workout and post-teaching, Meaghan is a self-confessed fitness adrenaline junkie who constantly challenges not only herself, but also her clients, to push themselves further to get stronger each time they attend her class.
Meaghan is also a Brand Ambassador of Puma and was featured on Prestige Singapore.
About Anthem Indoor Cycling:
Anthem is an indoor 'road-cycling' studio dedicated to fitness, the spirit of community and togetherness.
About Alex Toh:
Taiwanese by birth, Singaporean by nationality and Filipino at heart, Alex has a passion for cycling and photography.
About Haus Athletics:
Haus Athletics is dedicated to bringing you the best 45 minutes of high-intensity athletic based conditioning workouts. Their workouts are trainer led, team-oriented, engaging and innovative, involving dynamic movements that will bring out your inner athlete and empower you from within. Located at OUE Downtown Gallery.
About Reagan Kang:
Broc & Bells SweatMaster (HIIT) Reagan has this natural charisma & flair to connect and engage with people, during or outside of a workout.
Reagan is a Master Trainer, having led workouts from 10 to 3,000 people across multiple continents in a group fitness setting. This former National Swimmer for Malaysia is a International Presenter with Les Mills, Co-Founder at Haus Athletics in Singapore and previously won the overall champ postiion in the Mr Malaysia Bodybuilding competition. Reagan is also a Reebok Global Brand Ambassador.
About Yoga Instiinct:
Yoga Instiinct provides an experience-driven space for students to have the freedom to be you. The studio houses a collection of ideas and personalities, exploring various avenues of presenting a dynamic yoga practice, your way - from working with musicians & DJs to develop soundtracks, to working with talents to explore new trends.
About Brandon Chong:
Broc & Bells SweatMaster (Yoga) Brandon is a people connector. His easygoing demeanour, positivity and intuitive approach to life makes him easy to connect with both on and off the mat.
Brandon enjoys incorporating movement alongside alignment in asanas, guiding students in their personal growth with Yoga and having a good relationships with themselves.
Brandon aspires to help students balance both their minds and bodies in their practice of Yoga and challenge them in a safe environment to show them what their bodies can achieve, no matter what their fitness backgrounds are, and to allow them to better understand their bodies.
Brandon is Founder at Yoga Instiinct and also a Brand Ambassador of lululemon & Manduka.
About Leonard Heng:
Leonard started dancing at the age of 6 and forged an instant connection with movement. Driven by this passion, he began as a competitive Latin dancer and studied dance for 6 years. He started teaching dance at the age of 15, and concurrently became a certified personal trainer. This knowledge in movement serves as the foundation of his teaching.
Most recently completing his Acro certification, Leonard understands that everyone has a different style of learning. With his witty and rambunctious style, he facilitates classes in a fashion that allows exploration with trust, connection and safety for all levels of experience. The synergy between a deeper awareness physically and mentally towards life and art is the driving force of his practice. He wishes to impart that upon his students as they embark on their journey.
About Broc & Bells:
Short for Broccoli & Dumbbells, BrocnBells.com is a social wellness web app bringing busy professionals & active travellers together over quality wellbeing experiences.
Find Your SweatBuddy - a free service based on an in-house algorithm to match individuals based on criteria such as location, age, fitness, networking and lifestyle preferences.
The location-based platform also allows you to discover curated boutique fitness, healthy eats "near you" and book wellbeing experiences - sweat, refuel, feel good activities.