Wearing nothing but a bejeweled bikini, and a perfectly airbrushed tan revealing her defined muscles after months of hard work. She strikes several poses in the spotlight under the merciless scrutiny of the judges… Welcome to the world of bodybuilding and physique competitions! If you follow or are part of the scene, you will be familiar with our next #BUSYWOMENINSPIRE feature – multi-medalist Hapsari Marsden!
After being a radio DJ in Jakarta for ten years, Hapsari ("Sari") made a move into personal training after realizing how much she enjoyed not just the physical aspects of weight training, but also the mental and emotional aspects of it. Armed with the knowledge of how to build a 'six-pack', Sari decided that she needed to practice what she preached and put herself through intense & grueling training to get on stage.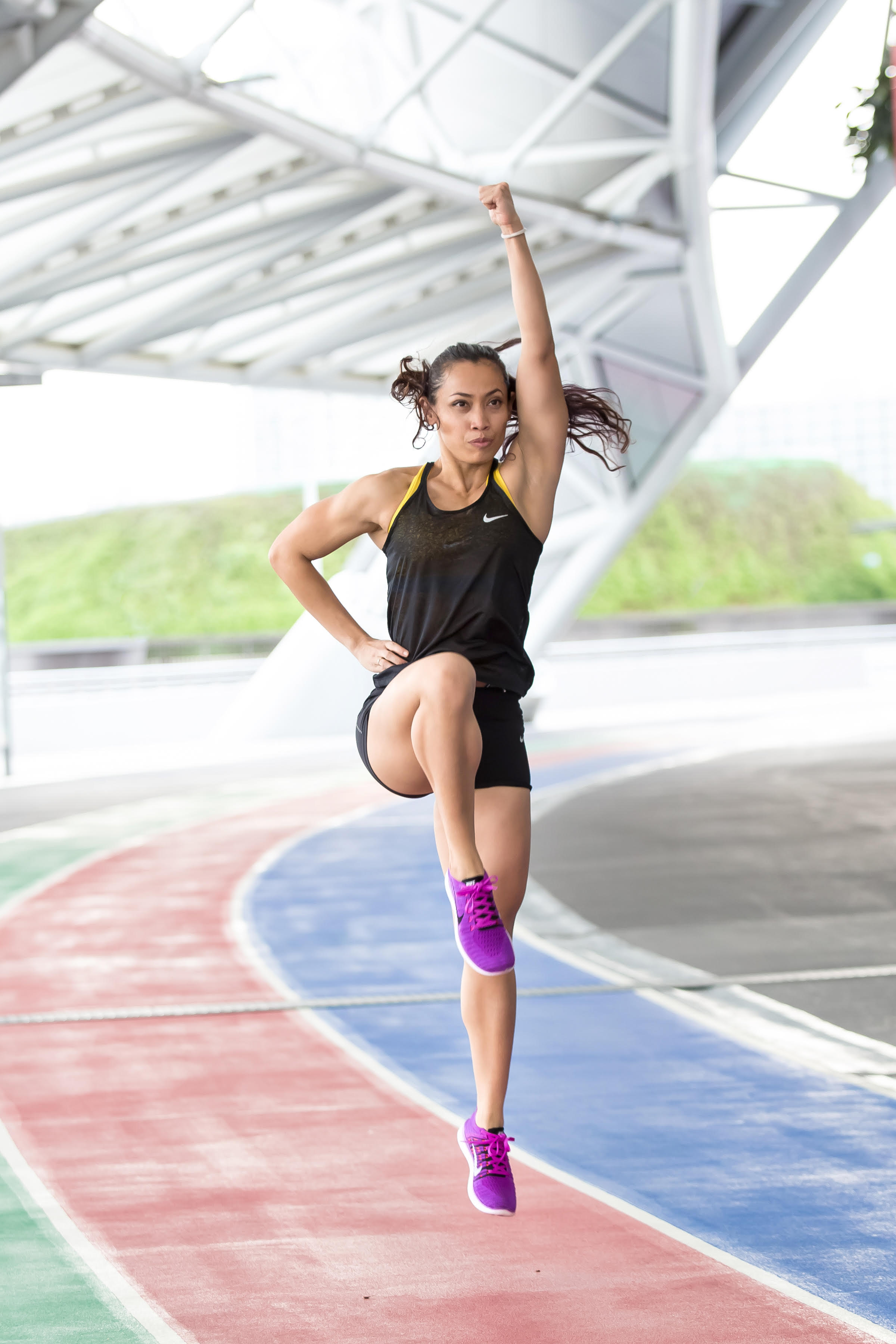 "I see my journey as a fitness model physique competitor as coming to terms with what it really means to be a woman who is comfortable in her own skin… not being afraid to take risks and having the courage to be seen, embodying confidence and owning my space. It was an empowering experience for me to really experience embodying my own leadership presence."
"I used to be very insecure about my body, but no more!" The "I am not good enough", "I'm not pretty enough" voices in my head will always be present. Sari shares how there will always be someone who is smarter, stronger and more beautiful – however, when she hears that unproductive inner voice, she tell herself "So what, now what?
"If it's to be, it's up to me… If I'm not happy with it, I change it. If I'm happy with it, I celebrate. I allow myself 5 minutes of self-pity before I kick my own ass."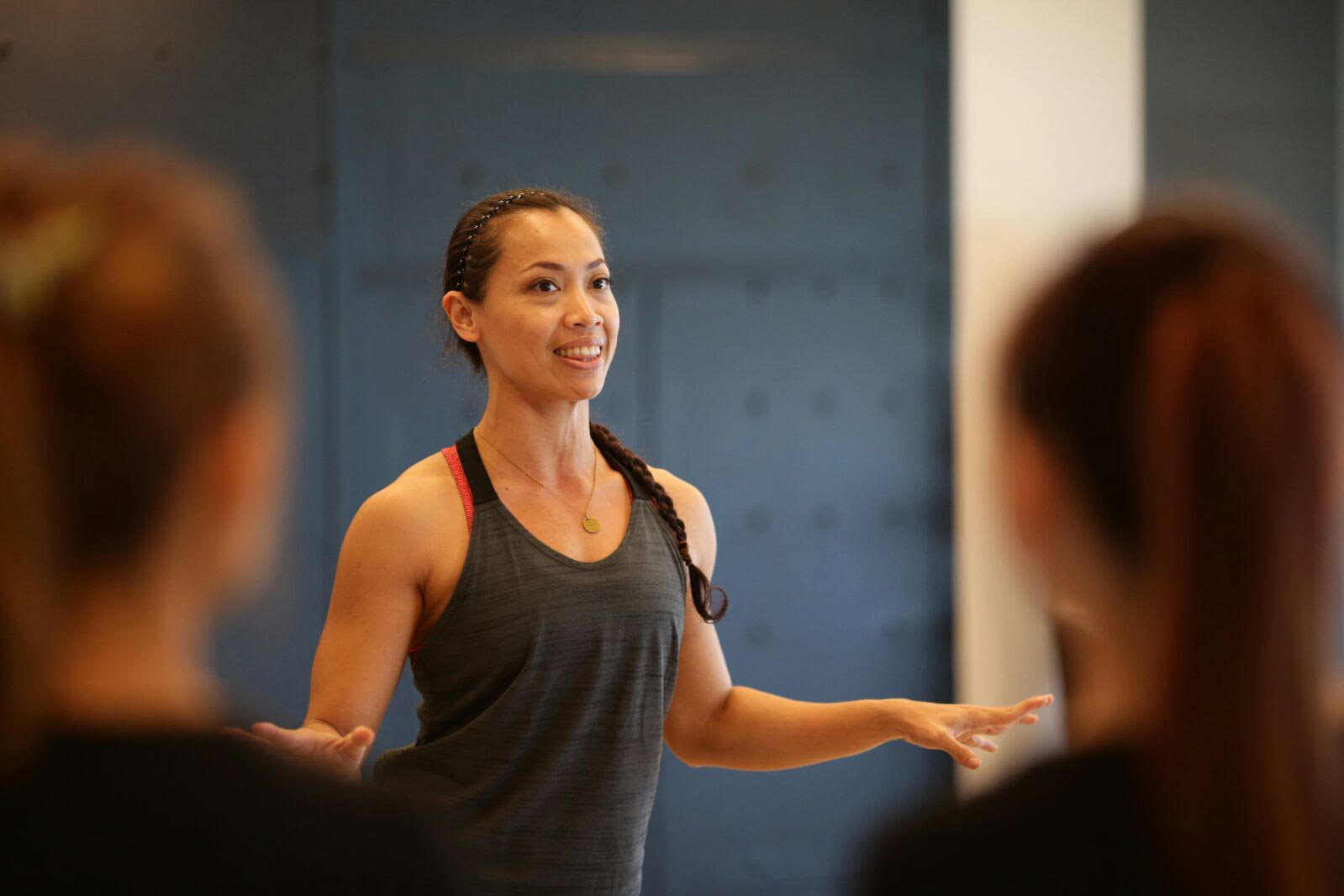 Instead of dwelling on the negatives, Sari focuses on becoming more conscious of her choices and the consequences that come with them. "If I choose to eat bread & butter pudding, it means I choose the consequence too (those love handles!). Whatever food I eat, I enjoy it. Guilt is what drags you down, not the bread and butter pudding." Likewise, if you choose to dwell on the negatives, you are choosing the misery that comes along with your decision!
Many of us ladies have been through struggles with our food & bodies… We are not saying that it is easy – it is a continuous learning journey to be truly comfortable with ourselves and not allowing what other people's criticism (or what you think they think) of our bodies affect our perceptions. Be in control, prioritize your health & happiness, and you'll shine!
Through Sari's journey as a bikini competitor, she also realized how integrated our physical, mental and emotional states really are, and this experience drove her to form Sarius Performance International with her husband, Marcus.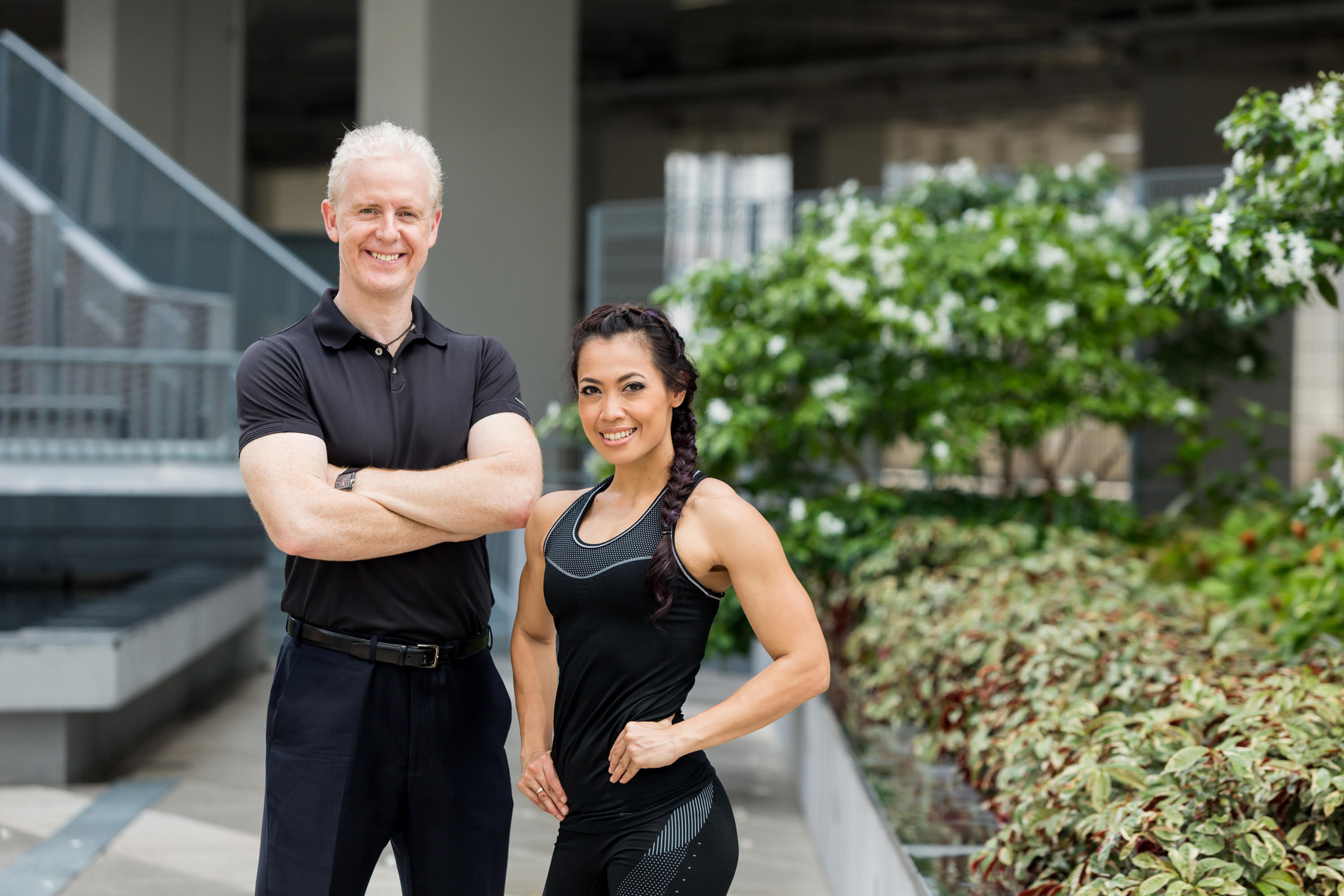 As International Coach Federation (ICF) credentialed coaches, both Marcus and Sari leverage on their individual strengths to bring together a variety of disciplines, including Executive Coaching, Leadership Development, Fitness Training, Sports Psychology and Nutrition, with the single-minded purpose of producing performance excellence.
"My husband is my best friend. He knows me in a way that I do not know myself. In our business, I am the 'muscle' and he is the 'heart'… Although we have different ways of thinking and we approach things differently, we share a common vision and passion; working with people so that they achieve their goals… We look at 'us' as a team; we listen to each other, recognize that we will see things differently and are okay with the different viewpoints because it is those differences that help us grow. Of course, sometimes we fight, often over space – space for his Bob Dylan collection vs. my Nike collection!"
Together with her husband, this Nike+ Training Club trainer in South East Asia is excited to publish their first book titled "Fit To Lead" later this year!
Sari shares that it has been a challenging & new experience for both of them and one that has required them to respect each other's different strengths and ways of working. "Be willing to co-create your vision so that you both feel in ownership of it and be willing to put 'us' before 'me'." Pretty sound advice for those looking to start businesses with their other halves and for all relationships, don't you think?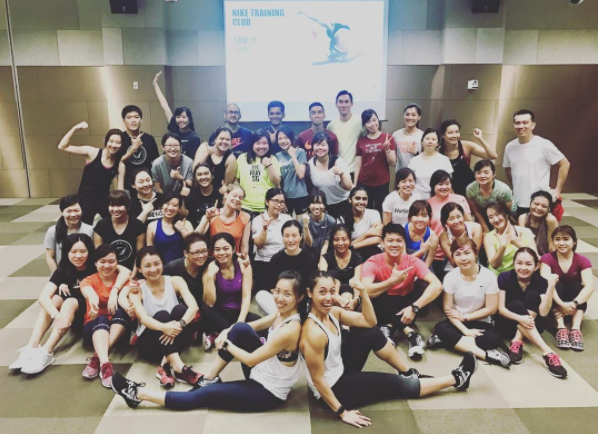 Despite her busy schedule, this does not stop Sari from giving back to the society. She is working with Mountbatten Vocational School, a school for youths with disabilities. What makes this class so special is that it also includes their support system – parents and teachers. Together, they practice fitness movements through easy dance. "This movement practice not only keeps them active physically, but also develops a strong mindset and keeps them emotionally connected to what matters to them."
Sari also volunteers for Aidha, a non-profit organisation that provides financial literacy programmes & entrepreneurship skills for foreign domestic workers and lower-income women. Every Sunday she runs a fitness class and coaches their dance team. "One of my proudest moments was when the team won 1st Runner-Up in the 2016 FAST Dancing Competition. They even made the Straits Times!"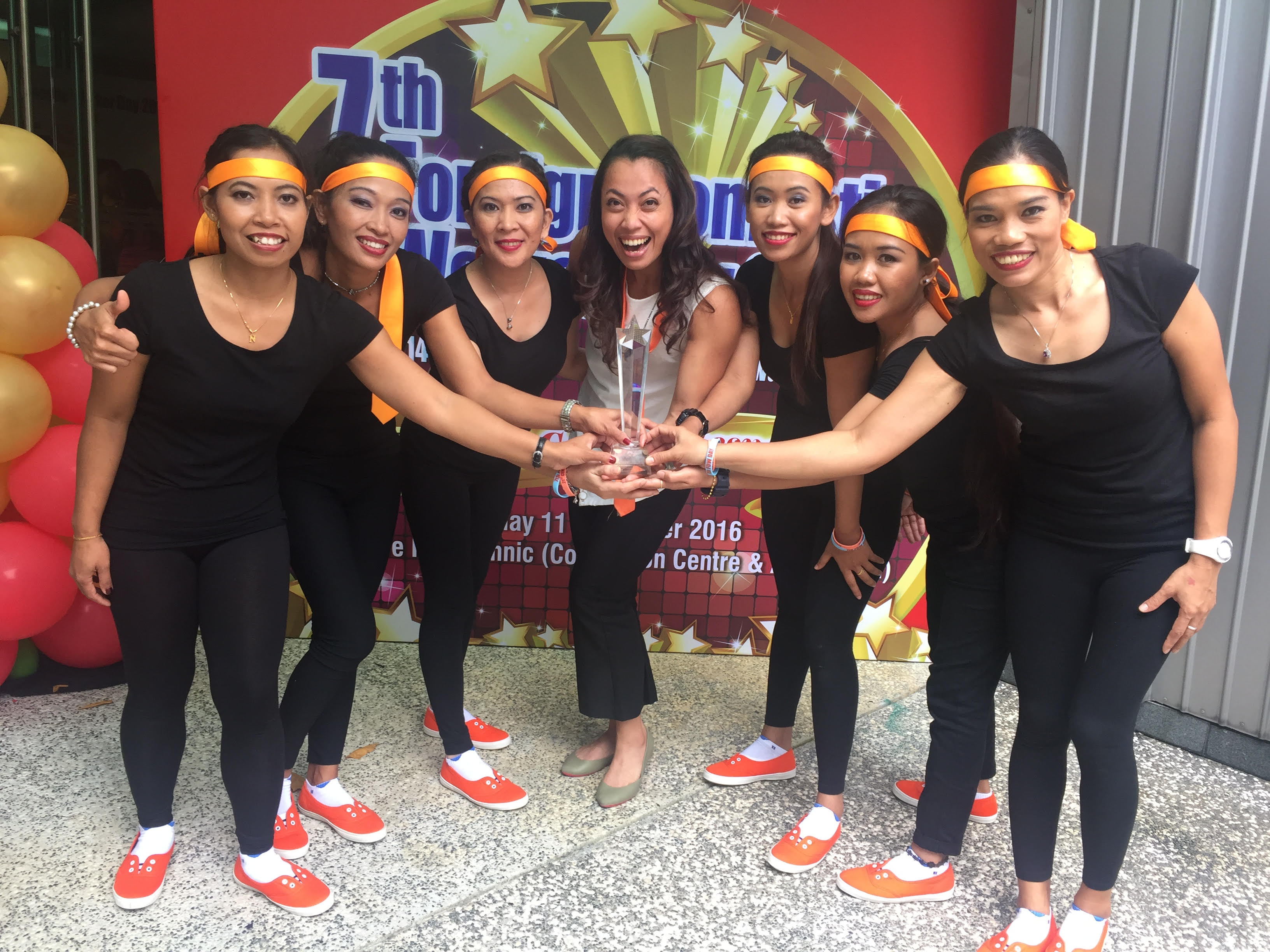 Sari inspires us with her tenacious spirit, always giving her absolute best in all that she does. Good luck with your upcoming book Sari! We can't wait to hear more and share with you ladies what "Fit to Lead" is all about!
+++++++++++++++++++++++++++++++++++++++++++++++++++++++++++++++++++++++++

As a professional coach and through her vast experiences while working with different people, Sari continues to share with #TEAMBUSYWOMAN the "Superwoman Syndrome". Stay tuned to find out more!