Singapore, 1st April 2018 (Sunday)
In 2018, The Busy Woman Project set its intentions to raise awareness on building resilience; with a focus on overall wellbeing. Why do some people face challenges head on and not buckle? Resilient people have been theorised to possess three characteristics: a firm acceptance of reality; a deep belief that life is meaningful, and exceptional improvisation skills.
The event is conceptualized upon this premise and in-line with 1Q18's theme: Living a Purposeful Life.
What are you passionate about? What makes you feel alive? What keeps you grounded?
Move with purpose and connect & be inspired by top homegrown brands like Love, Bonito & Chope.
Venue: City of Tomorrow
1 Raffles Link, Citylink, #B1-47, Singapore 039393
Event Format
11:00am - Registration starts
11:30am - 12:30pm - Conscious Movement & Journalling
12:30pm - 1:30pm - Fireside Chat: Living Purpose & Building Purpose-Driven Brands
1:30pm onwards - Refuel & Mingle
Ticket pass includes a grain bowl by Mojo.
Reserve your spot!
Earlybird till Mon, 26th Mar.
Conscious Movement & Journalling
a 'no sweat' movement flow for everybody & journalling experience by Clare Lim and Aaron Martin from SharedSpace, HK
This flow class is based on basic movement and improvisation - open to all levels of movers. Getting connected with your body and exploring different movement patterns with purpose is a beautiful, freedom of expression.
In this experience, you will explore how purposeful movement can make you feel differently in your bodies. Pen down your thoughts, change up your inner chemistry and take purposeful action in your life.
Short snippet of one of Clare & Aaron's sessions: link
This amazing duo's visiting from Hong Kong! Catch them live and enjoy their short move & flow demo after the session - only in Singapore ;)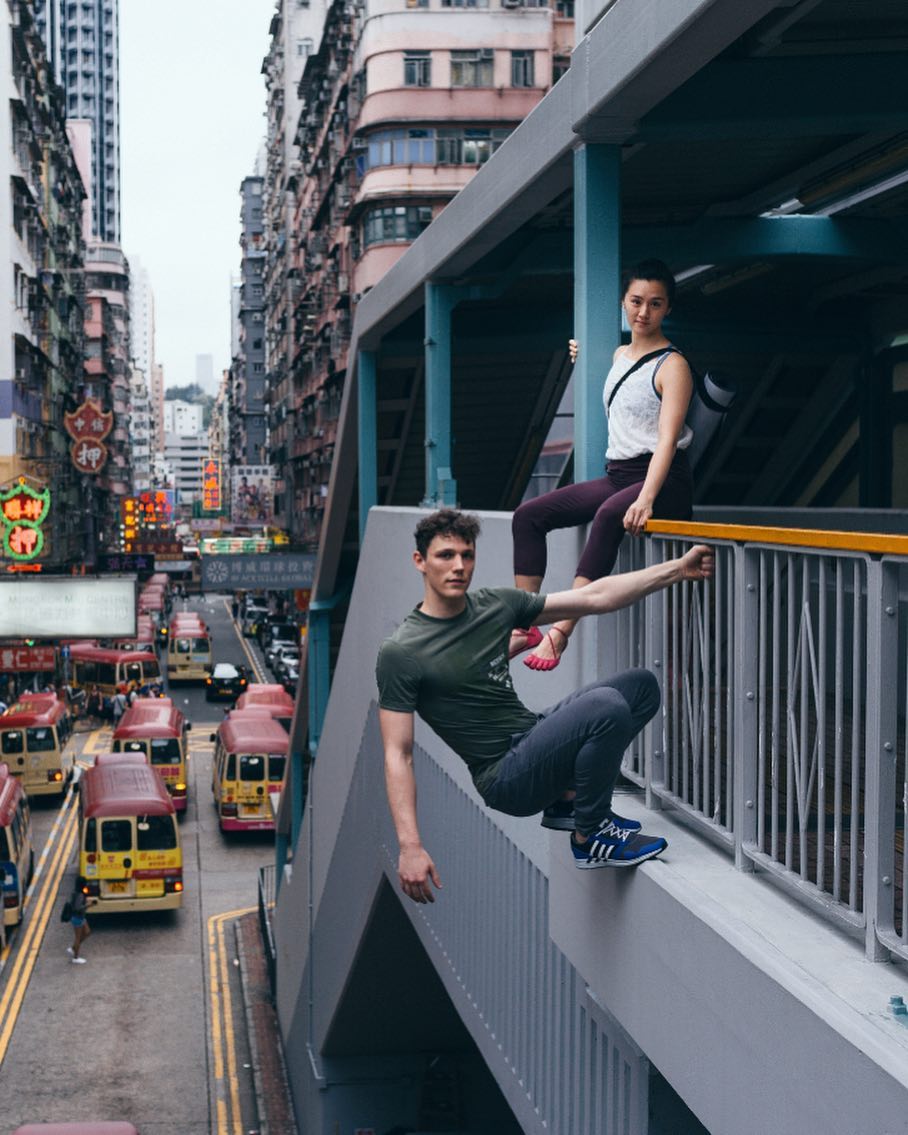 Fireside Chat: Living Purpose & Building Purpose-Driven Brands
Connect & be inspired by leaders & entrepreneurs from top homegrown brands - Meet Rachel Lim from Love, Bonito; Dinesh Balasingam from Chope; Sean Lim from Mojo; Moderated by: Jaslyn Koh from The Busy Woman Project
Hear from inspiring personalities including those who are empowering people through fashion, food, health - using their own purpose to drive impact in businesses and communities.
Learn, chat and take home actionable steps to discover your personal and/or your brand's purpose - the things that are important to you and keep you going.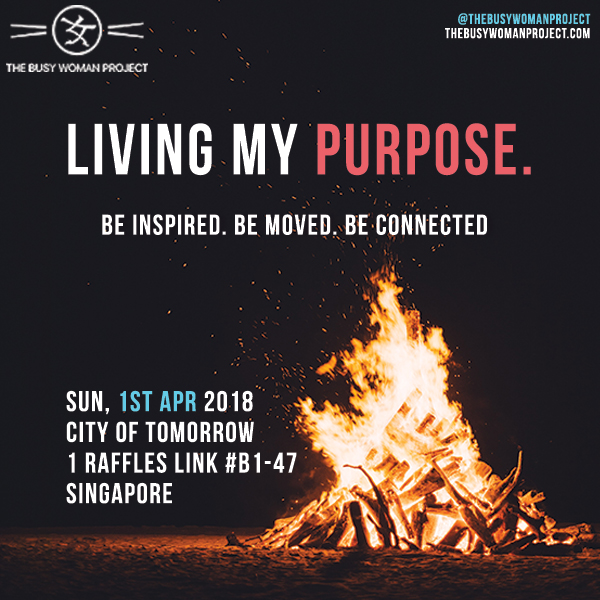 Read: Actionable Insights from What is Your Life's Purpose Event in HK
About The Busy Woman Project:
The Busy Woman Project exists to build resilience in busy women across Asia - empowering them to be healthier mentally, physically, emotionally and to lead more fulfilled lives.
Since the launch of the platform in October 2016, The Busy Woman Project has held SOLD OUT events in Bangkok, Singapore, Hong Kong and Shanghai.
About Clare Lim & Aaron Martin:
Aaron & Clare are the founders of SharedSpace, a movement studio and community, for both movement practitioners and professionals. They also love brand building, and watching other small businesses growing alongside theirs.
They are excited to be growing a friendship with the The Busy Woman Project, because they believe in the The Busy Woman Project's vision and love connecting with like-minded, women hustlers!