From 7am metabolic conditioning classes at TripleFit to 5km brisk walks, Victoria Lim aka @thepinksoldier, keeps it real on her new journey. Having recently undergone the rite of passage into motherhood, she shares on what becoming a mother has been for her...
When baby arrived, that moment was magical. I was in disbelief looking at my child on me, "Am I really a mom?! What does it take for me to be a mom?" Haha. I still felt like my inner child in me lives louder than anything else. Maternal instinct definitely took over during the first 3 days of stay at hospital.
It is tough, but it's all worth it.
What were some emotions you felt and thoughts that went through your mind when you found out you were pregnant?
Definitely a surprise as I was working out really hard and had just finished a touch rugby tournament (including lots of diving!!!). Plus, I was unsure what to expect (like… huh, a baby? What's next?). The first thought was how I should surprise my husband or rather, break the news to him.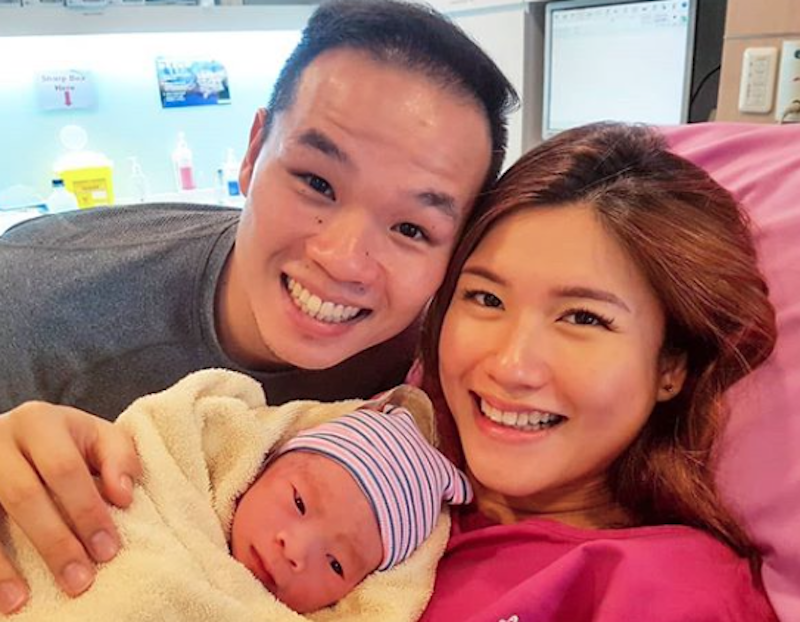 Keeping fit has always been important for you, how have you managed your lifestyle through the pregnancy? Anything interesting you discovered about your body?
I used to go to the gym everyday at 7am before work and to be honest, I was sticking to my usual fitness routine until my 3rd trimester. It was only at 32 weeks that I started to slow down and sleep in for some mornings, when I didn't get to sleep through the night before. I also stopped running and did light weights instead of the usual barbell work.
There were definitely a lot of hormonal changes and my body was getting bloated and lethargic. I was feeling tired during some of my workouts but I told myself to pull through and keep going. However, I definitely knew when to stop whenever I felt tightness on my belly and my feet - they were getting bloated because my sport shoes were getting tight haha!
I have always enjoyed high intensity workouts and everything fast paced. However, I think now that I have just given birth, I will take it slow and easy - I am starting on my own workout at my own pace when I am at home during my maternity leave. Pilates and light weights have been keeping me busy. I also believe in giving my body some time to heal from labour.
Did it ever bother you that you would have to put your career on hold for awhile? Did you struggle with any self-doubts for your professional future at any point in time?
Yes. Giving birth is not easy. Putting my work and fitness on hold was a huge worry for me - for social media, I knew that some of my followers were looking for fitness motivation and nobody would want to see me lie down and laze on the sofa.
Work wise, I did have some self-doubts after birth as I was unsure if I could keep up with what I have been missing out on. However, I found peace when I decided to stop worrying and to follow-up from where I left off. I am also sure that my colleagues will keep me updated.
On the general public: what were some behaviours that made you "shake your head in disbelief"?
I would say the myths about confinement - there were 101 "do-not-do" things that people would tell me. I went through that during the first few weeks after labour and it got me feeling extremely stressed out and frustrated to keep up with what people said, and felt like I was reprimanded for what I am doing "wrong" in their eyes. I almost felt depressed if not for my very supportive and understanding husband who slowly talked to me and helped me get out of it and reinforced our belief of doing what makes sense.
What were some content you referenced to in preparation to becoming a new mom?
I was mostly on Youtube channels doing pregnancy workouts and google was my go-to for food to eat and not to eat. I was not preparing myself to be honest as I prefer to not know 'everything' as it might make me a little more nervous about what will happen during labour. For me, knowing a little lesser would probably be better for my mental health :)
I believe that you can never be fully prepared, so why not take it easy and let whatever happens, happen. **Even when you think you are ready, you never really are. There are many "what-ifs" and you just have to be flexible and take a step at a time. Besides, you are not alone - you have professional doctors and nurses who are there to advice you. For me, I have no preference (eg. skin to skin, using cups or bottles for formula feeding at the hospital). For some moms who have their preferences, I am sure they would have had their own set of references or experiences they relied on.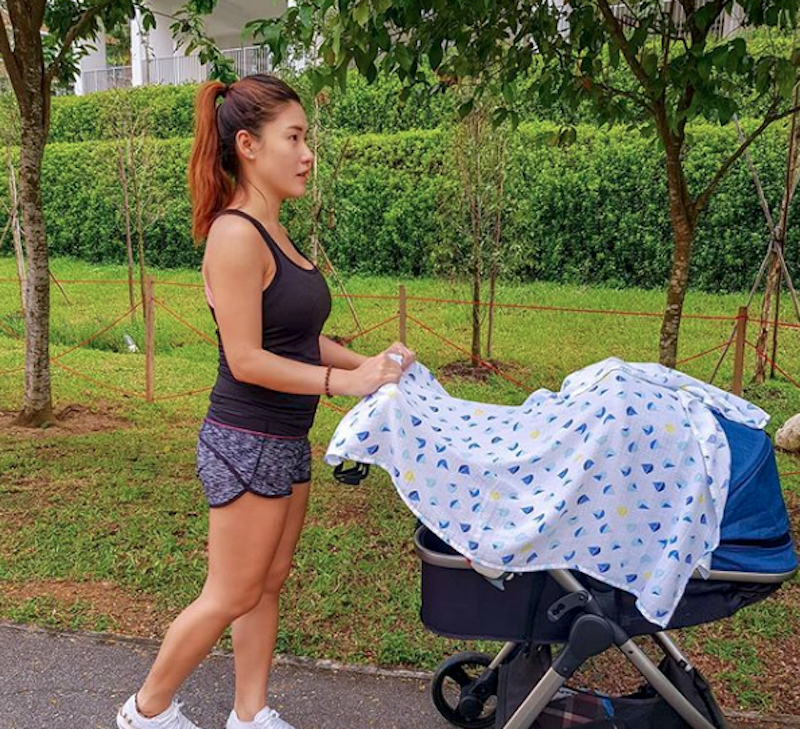 As a new mom, what are some topics that you worry about the most?
I think the top on my list is the reason for my baby's behaviour and all about breastfeeding. Breastfeeding is definitely another journey besides pregnancy and motherhood. There is so much to learn about breastfeeding and my journey to breastfeeding has only improved after learning through my own experience.
---
Read more: #teambusywomanshares: Dealing with Anxiety and Being Free
Do you identify with Victoria's experiences? Are you a new mom, about to be a new mom, or making plans to be a mom? Share with us! We'd love to hear from you: [email protected].