We know our #TEAMBUSYWOMAN community members are strong advocates of supporting fellow women...and it is always amazing & inspiring when we hear of women doing great things, or being "superwomen" - handling multiple things AND actually thriving.
Men are just as important, or even more so, on our quest toward gender equality. Their ability to recognize and acknowledge that gender bias is an issue, and empower women around them, is essential for any progress to be made.
In this interview, we speak to the hospitality honchos couple spearheading Series Of Intentions (SOI), the group behind Kilo and Grain Traders - Javier Perez and Sharon Lee!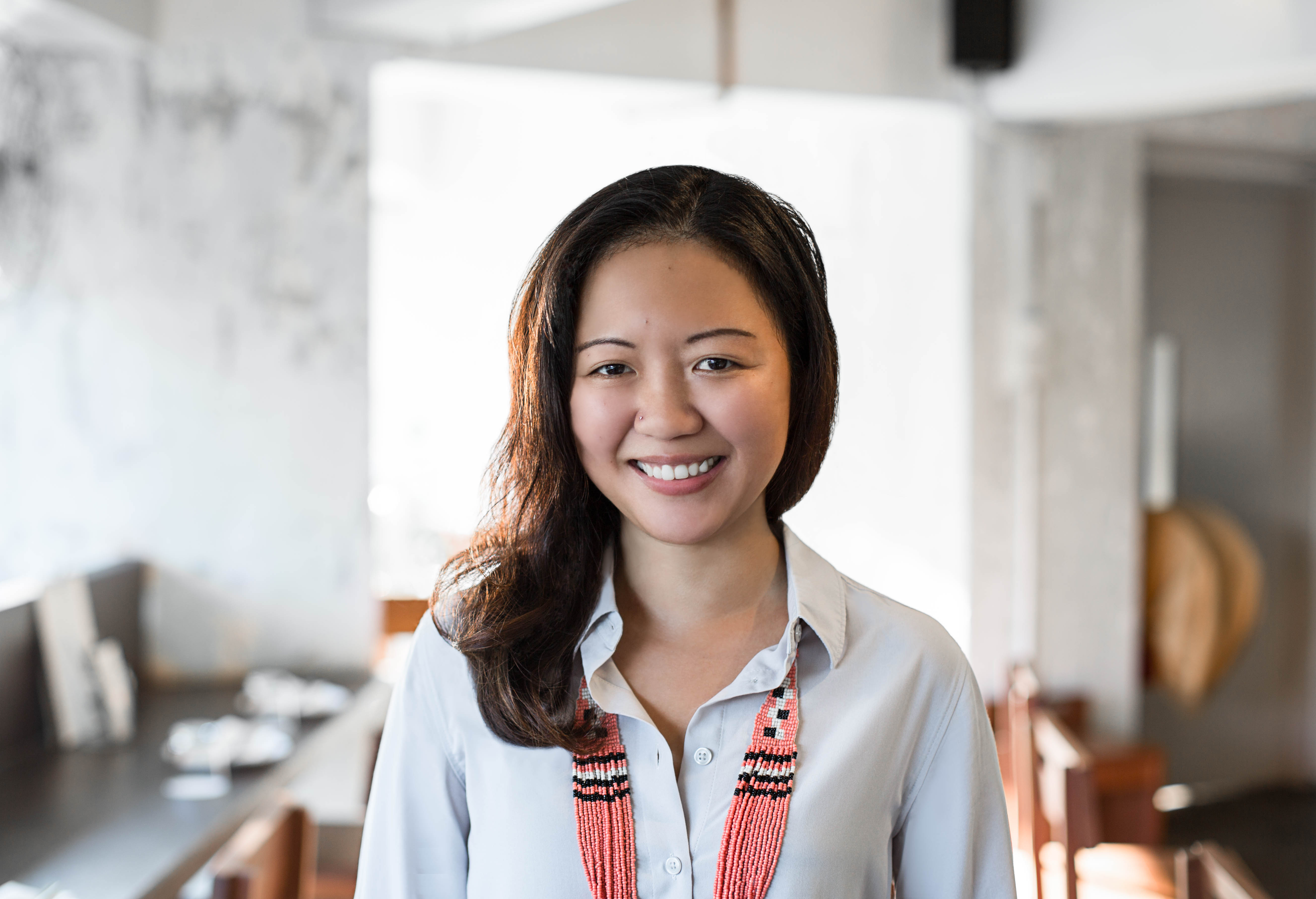 Do you think women are subjected to many societal ideas on what a woman "should" be or what moms "should" do?
Sharon ("S"): I do think about this more often now, as a working mother. Yes, women do have more scrutiny to face, even more so when becoming a mother. I truly believe that when we give our 100% focus towards something, we are able to be successful - whether it is complete focus towards our careers, or focus towards raising a family.
However, when we have to juggle both, the focus becomes misaligned. (Similar to the negative effects of multitasking!) Yet, I do not feel that it is fair that women should have to choose one or the other, but that is what is expected of us, which then ends up in us trying to maintain a work-life balance. This then goes to show, that women truly are amazing!
What is it about Sharon that makes you proud to be the man beside her?
Javier ("J"): God has placed in my path a woman that has taught me the value of commitment, the rewards of selflessness, the multiple yet consistent colors of love, the pain of forgiveness and the acts of true friendship. My love and pride of her is stronger than ever, and hopefully less than tomorrow.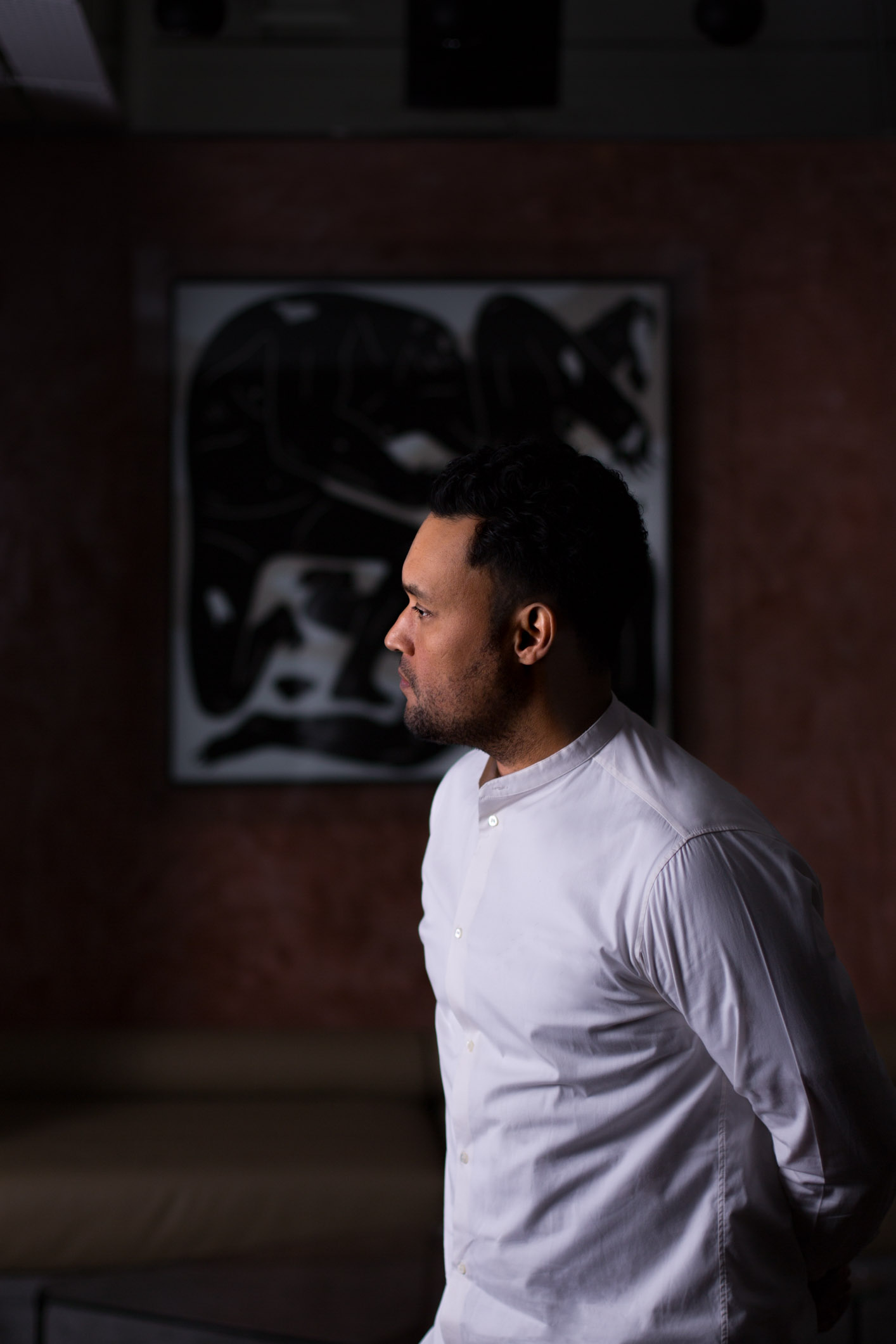 What are you busy with? And what is a typical day like for you?
S: Definitely the juggle of home, family and work keeps me busy these days! My typical days start at 7am when my daughter, Amelia wakes up. We'll have a quick breakfast together before we both get ready to leave. I'll drop her at school and then make my way to either the office or to the gym.
Usually I spend most full days at the office until early evening where I then try to head home early to take Amelia to the park or just hang out and act silly before dinner. We eat relatively early so I can give her a bath and then spend an hour (or 2! Depending on her mood!) settling her in for bed. After she sleeps, it's finally my time to relax! On certain days of the week though, my parents take Amelia for dinner so it's my night to go out for dinner with Javier or my friends.
J: At the moment, it is understanding where we are as a company, road mapping for our two brands (Kilo & Grain Traders), and continuing to chip away at being a good hospitality company. This has taken a great deal of headspace, as it is cementing stronger values, instilling new principles and evolving our culture from within.
Aside from this, creating greater systems & efficiencies on all our operational fronts. This, combined with launching Kilo & Kilo Lounge in Jakarta and looking at another Grain Traders outlet, is what keeps my day rolling.
What drives you? Where or what do you think shaped your entrepreneurial drive?
S: I never thought I had an entrepreneurial personality. But I realised that my assumed stereotype of being an entrepreneur was…well, a stereotype. I'm an introvert at heart, a problem solver, an observer and a team player. Understanding that about myself and embracing qualities have helped me form the path to where I am today. Through the many countries that I have lived in, my parents have always made sure I had the necessary tools to be independent, to explore and to appreciate people and cultures. Having a broad perspective on life and the support of my family gave me the confidence to venture down the entrepreneurial route.
J: The ability to realize that you have been blessed with a clear mind (no health problems, limitations or handicaps), are in a decent social space to have the time to imagine, to believe in something and pour enough energy into the manifestation of it - that in itself is a "gift". In my case, being able to do this a few times has served as a leading inspiration and drive. It of course then gives me greater confidence as things work out, or seeing my capabilities to overcome adversities and see things through. So in short, what drives me is the thought of, "if I have done it before, I should be able to do it again", while improving hopefully. Haha!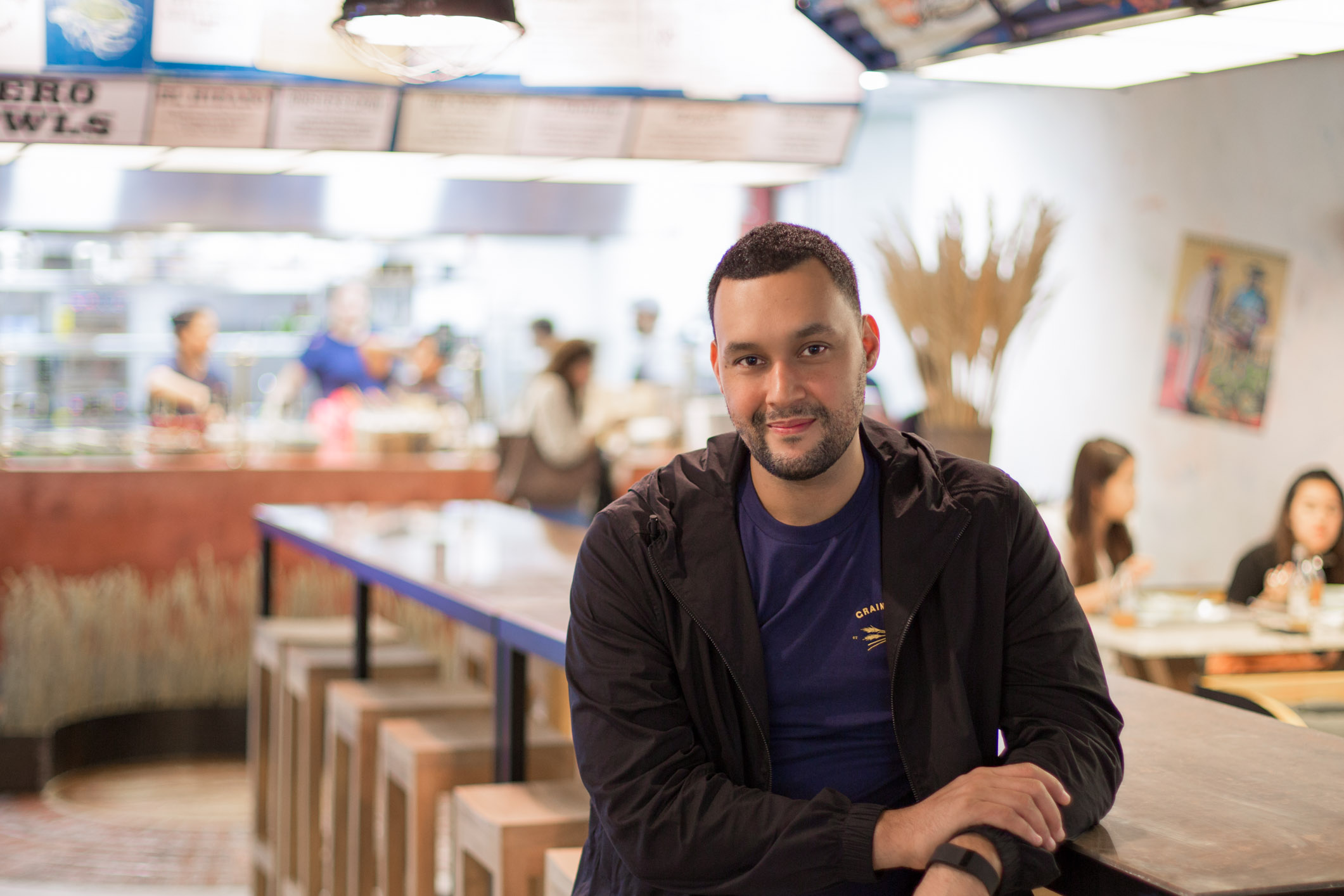 Could you share with us an experience where you "stepped out of your comfort zone", to get to where you are today?
S: My first degree was in Accounting and I worked for many years comfortably at a desk job straight out of University. As the years went by, I started to crave for something more, especially when I felt that I was way too young to be comfortable. I had always wanted to work in an industry where I could interact more with people, hence, I chose to move to Switzerland to study Hotel Management. I sold my house, my car, locked up my belongings in a storage space and took the leap into the unknown. That leap was the pivotal moment in my life that led me to where I am today.
J: We are continuously stepping out of comfort zones as entrepreneurs. To remain relevant is more difficult than to burst onto the scene, hence that notion of stepping out of your comfort zone is always present, especially if you want to operate at a certain level.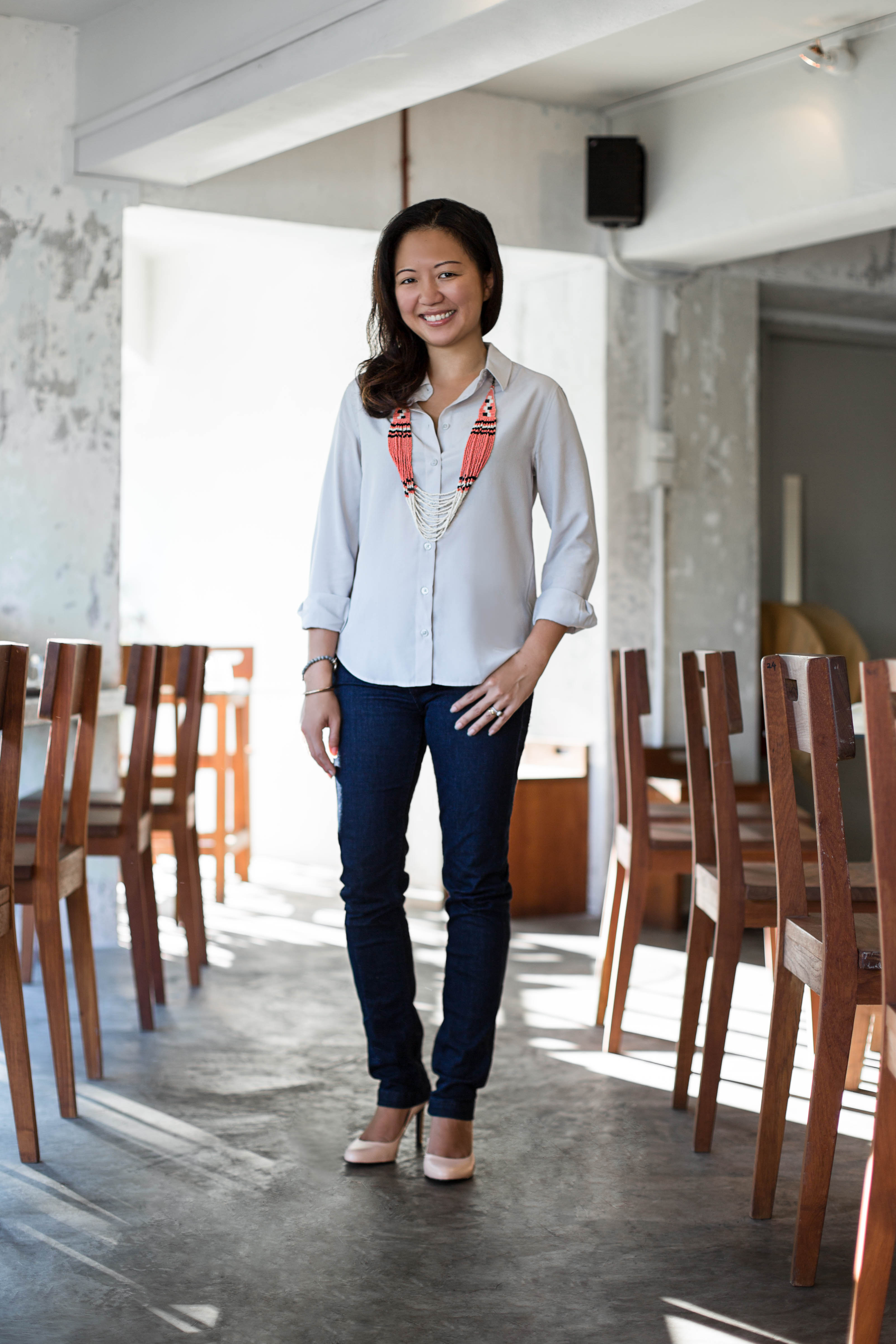 What are some key lessons you'll hope to pass on to others on entrepreneurship?
S: Ah, there are so many things I've learned and am still learning! Take care of your people and they will take care of you. Whether it be through employee benefits, competitive wages, good work environment or having an open door policy, making sure that your team is happy, will help propel your business in a positive way.
Clearly define and state your vision. It is so easy to get caught up in day to day operations and lose sight of why you started the business in the first place. Always keep aligning yourself and your team to your vision. Keep learning. Read, talk, listen as much as you can. There's so much knowledge out there and so much inspiration, usually in the most unexpected places.
J: To enjoy the process, to build things that last or that can be built upon, hire greater people than yourself, trust your intuition and don't take yourself too seriously.
Are there new goals you are working towards?
S: Once you enter entrepreneurship, the opportunities and possibilities seem endless! First off, I am working towards getting our company structured to a point where it can be self-sustaining, which includes integrating a strong management team and tight policies & procedures. This will then allow me to concentrate on perhaps other industries or business concepts that I have been toying at the back of my mind.
J: Greater awareness of self and how that weaves into my professional life. I want to master meditation and the Wim Hof method. To create a company that has a backbone of education, and look to grow our Grain Traders brand globally.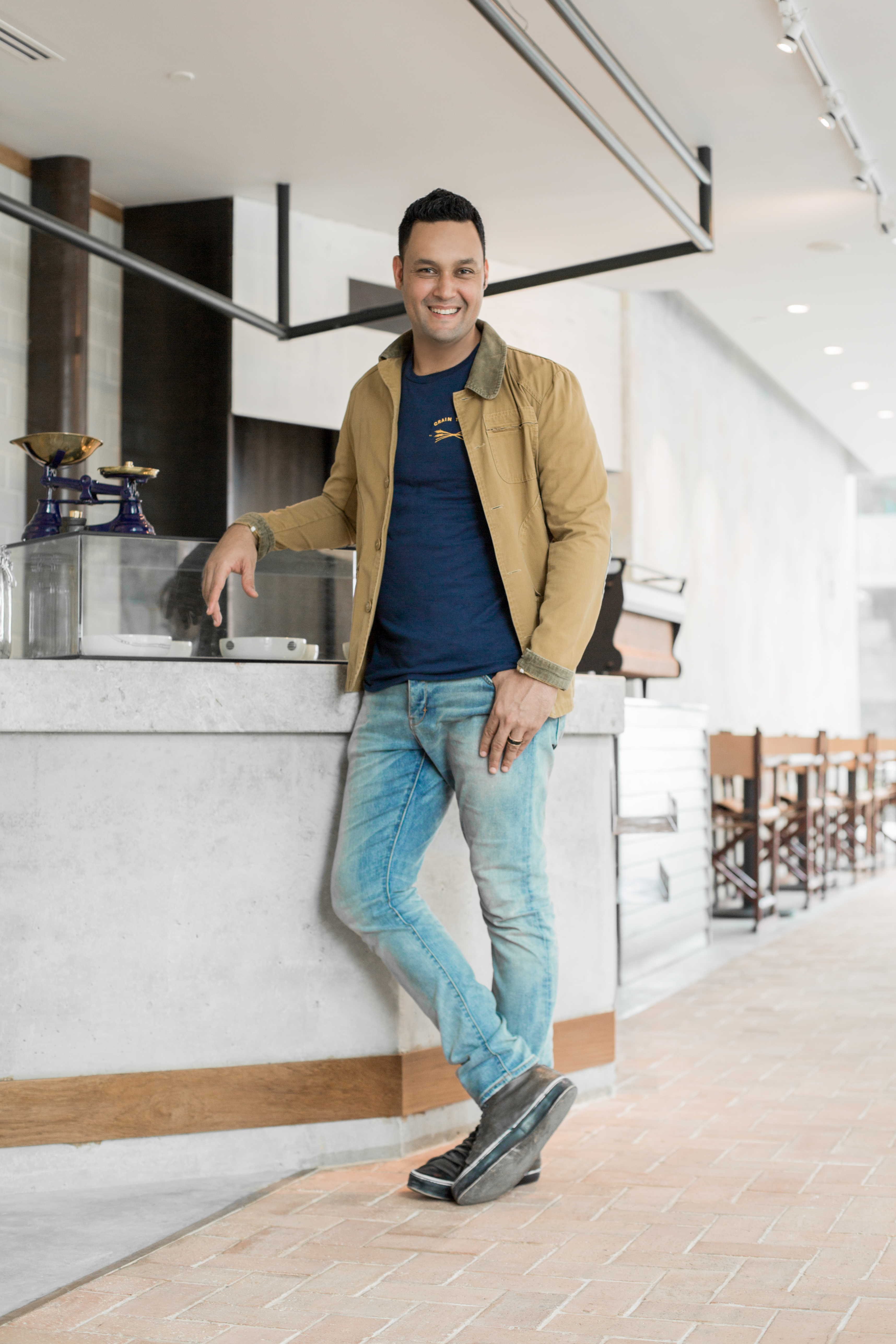 How have the both of you supported each other as business and life partners – were there things you had to "give"?
S: We've been very appreciative that we are able to work so closely together in all aspects and create a business from scratch. I believe that one of the main reasons for this is that our strengths and skills are different. As odd as that sounds, it actually means we work together better as a team!
Javier is the creative, design-oriented person, while I head up the nitty-gritty of the finances, structure and administrative details. However, we do share the same love for people, food and hospitality. We have acknowledged each other's strengths, weaknesses and have learned to trust & support each other in making decisions for the business.
J: Unfortunately, specific examples don't come directly to mind, but as in all relationships, there has been plenty throughout the years. We believe and maintain a relationship of communication and maturity, so we don't have many battles when good reasoning is in the room. The notion then of "giving in", becomes a more sensible one.
What are some values that you upkeep in your personal and professional relationship?
S: I try to keep a good balance of work and life as it can be hard to switch off, especially when you have your own business. Also, I've learned to always be grateful for what we do have, even if it is a hardship, as we can only grow from it. I also believe in not sweating the small things. This helps me keep a calm and positive outlook to everything. And above all else, always try to have fun!
J: Communication and maturity (my personal ideology is that you need both to exist), respect, laughter and fun. Never taking ourselves or what we do too seriously; knowing that the world is much bigger than ourselves or our situations.
How has parenthood changed you?
S: It has been an amazing journey watching our daughter grow day by day. Becoming a parent has made me respect all mothers out there and how much we are willing to give up for our children. Priorities have shifted, putting family first above all else. It is a whole new world for me now – from discussions on diaper creams to nursery schools to location of changing rooms in malls. Sleep is precious and routine/scheduling/planning ahead is fundamental to maintaining sanity.
J: Not sure yet haha! Ask me in 5 years.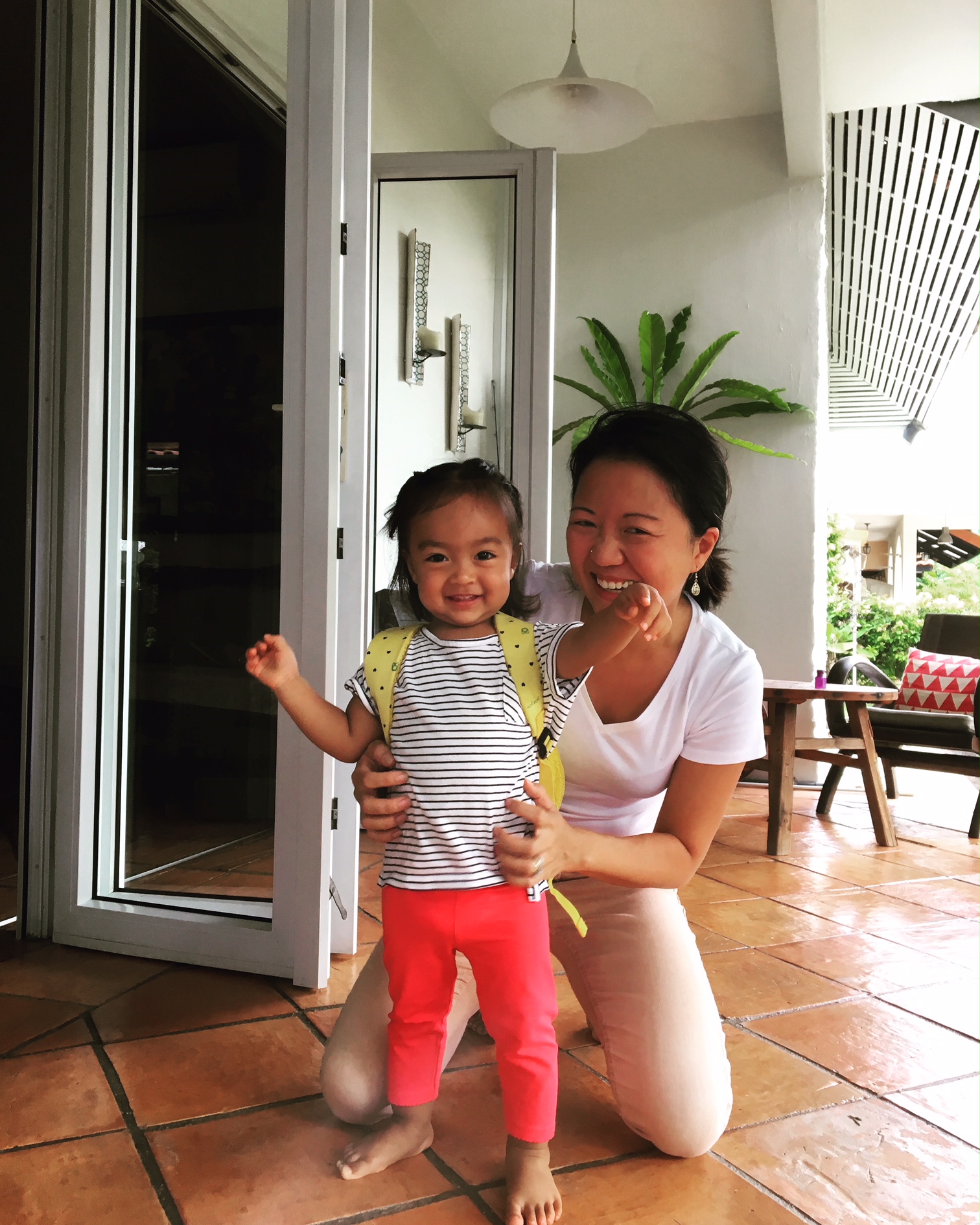 What is the biggest gift you can each give to each other & your daughter?
S: The gift of time. It is often scary to see how quickly days & months go by, and how it is so easy to get caught up in the busy-ness of our lives. I'd like to make sure that we slow down, appreciate what we have, and make time for each other and create memories.
J: Time, undivided attention & sharing experiences.
Any healthy rituals or productivity tips which you have been using over the years, or have recently started adopting?
S: I always make sure that I have a healthy, well-rounded breakfast - it's the best way to start the day! Now, becoming a parent, time is precious. I only answer emails at assigned times during the day – it is so easy to get caught up in the barrage of emails that come and my productivity tends to dwindle when all I do is write emails. I keep meetings as concise and as short as possible, using a detailed itinerary, to make sure that we are not wasting any time.
Every Sunday night before I sleep, I map out what the week is going to look like, writing down (yes I still write in a planner!) meetings, meal plans, and task lists.
Read: Chasing Wellbeing: On Healthy Living & Work-Life Balance, by Inspiring Busy Women
J: Taking time for self, reflection & development - I usually take every Monday off to do this and plan my week ahead. Beginning your day at a time that is suitable for you to feel un-rushed, energized and clear headed. (I start my day at 10, but I take the time to have a good breakfast, meditate or exercise, spend a bit of time with my daughter, Sharon and head to the other part of my life . Planning meetings to certain days & hours when you take them (and stick to it)! I usually take meetings only on Tuesdays and Thursdays, and during specific hours. I allocate the rest of the time to evolving my work, research, development and execution.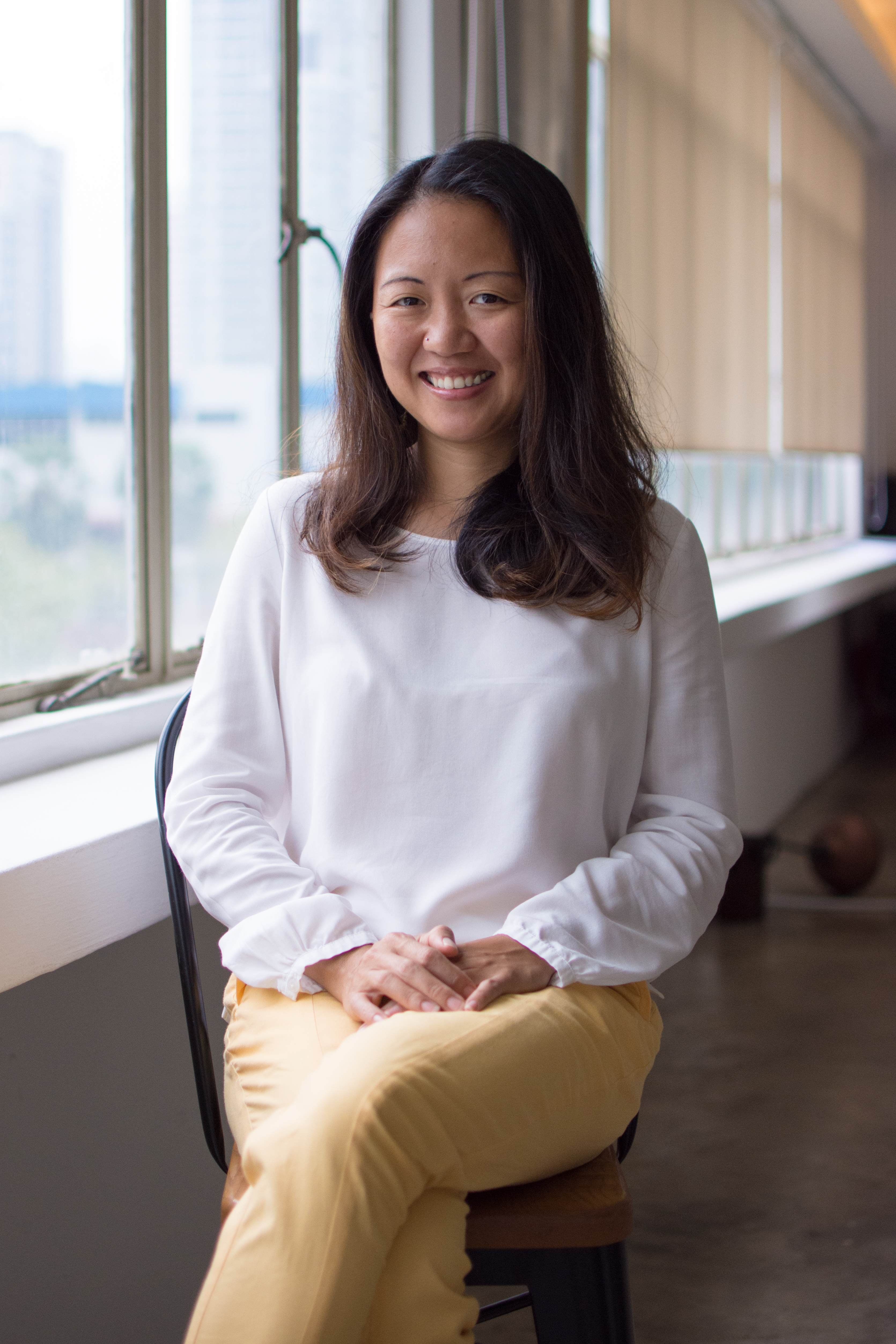 What is it about Javier that makes you proud to be the woman beside him?
S: Javier's drive to create, his love for design and art, and his infectious personality with everyone around him, is inspiring to me. He continuously strives to make life better, not just for us, but for everyone around us.
Any advice to aspiring entrepreneurs?
S: Always keep things light and fun, life is too short! Accept help where and when you can. Take breathers all the time - for yourself and just for you and your husband.
Any advice for other partners who are looking at starting businesses together?
J: Don't do it hahaha! Jokes aside, be conscious of what that entails. Understanding that the pressures, trials and successes of your professional life also have an impact and bleed into your personal & intimate lives. Having an acute awareness of this ahead of time, while being able to discuss, understand and manage the tougher aspects that come with being a couple in and out of business is key.
---
RELATIONSHIPS: Know of an amazing couple that we should feature? Are there any challenges you're facing? We'd love to hear from you! Drop us a note at: [email protected]
Born in Puerto Rico, Javier has been in Singapore for over 10 years, and has harboured a dream of working in F&B ever since he was about 11 years old. Javier opened his first restaurant, Banh Mi, at the age of 28, and then, two years later, he started Raw Kitchen Bar. He created the Kilo group of restaurants three years after that, starting with the original outlet in Kallang, which later grew to include Kilo Orchard, Kilo Lounge, and Kilo Bali. Now, his company, Series Of Intentions, also includes Camp Kilo Charcoal Club and Grain Traders. A core idea forms the undercurrent behind each venture: of creating a place that feels like home; a place where people from all different walks and circles of life can come in and feel comfortable.
Sharon was born in Singapore but grew up all over the world: in Canada, the Philippines, America, and Switzerland. Her background is in accounting, and although she worked for several years in the field, she decided that she wanted a job and life that was more interactive. She switched industries completely, studying and later working in hospitality in different parts of the globe. Sharon moved back to Singapore about 10 years ago and got her first taste of the F&B scene when she and Javier took over a small café in the CBD. After the café closed, Sharon worked odd jobs here and there while helping out at Raw Kitchen Bar before finally coming on board full-time when Kilo opened. Today, Sharon is in charge of the administrative, accounting, and human resource aspects of Series Of Intentions.