Everyone wants to look good, feel good and significant occasions can give us that extra push to want to present our best selves to the world! Especially so if the photos and videos from walking down the aisle will be passed down from generation to generation.
Now let's be clear, we're all for body positivity and firmly believe that every woman (and man) should be confident in their own skin. But if one could relinquish ANY remaining self-esteem issues, and have a boost in confidence that will allow them to really glow on their special day; we say go for it!
Bali, Capri, South of France...here we come for our destination weddings!
What to do?
Aside from practicing good sleep hygiene, and making healthier nutrition choices, tame the Bridezilla in you by staying organized with your wedding planning.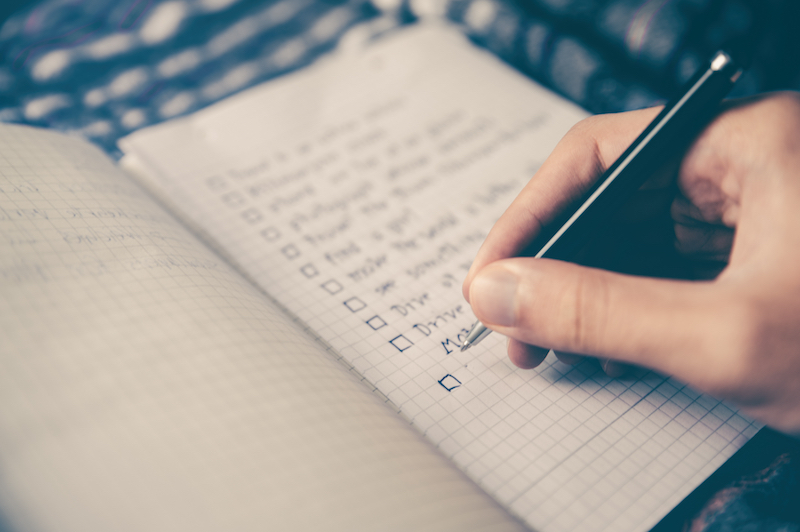 Prepare a checklist and a timeline before starting your search for the perfect dress, flower bouquets, wedding favors, honeymoon, photographer, organising hen night or where to hold your dinner reception, etc. Have them all in one location - perhaps a physical file or on your mobile. Get a wedding planner if you'd like a load off your shoulder, but remember you'll still have to take charge of the basic decisions like budget, theme and guest list!
NOTHING will keep the Bridezilla from polishing an entire tub (maybe 2) of Ben & Jerry's 1 week before the wedding...when realization sets in that some important details were left out. Stress eating is real!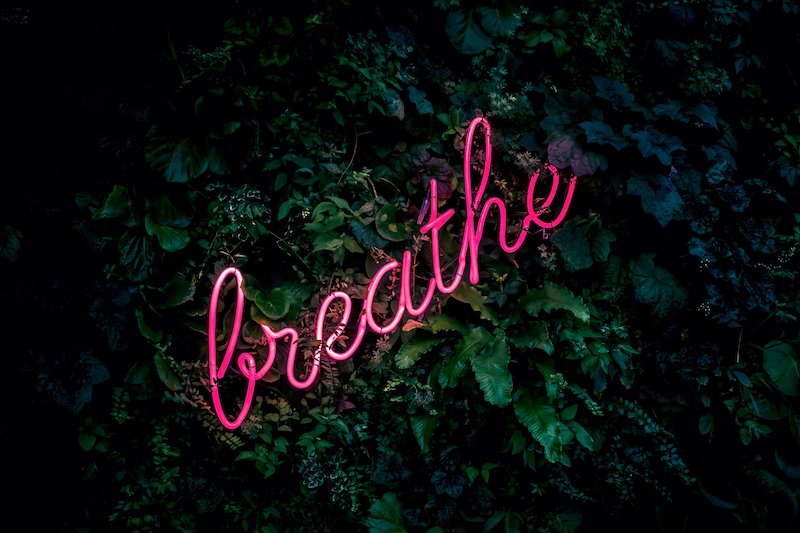 Practice mindfulness techniques to keep your emotional balance and mental clarity in check. More importantly, remember that this day is for YOU - so what's the purpose of celebrating if you are all stressed out and not enjoying at all?
If breath-work, meditation and the likes sound absolutely foreign to you, you can always hit the gym. Obvious perks include actually being able to breathe in that super gorgeous mermaid wedding gown!
Want to infuse some fun into your fitness and find a workout that is sustainable for your lifestyle? Here are some gym studios that promise to do just that! Located in multiple cities across Asia.
In Singapore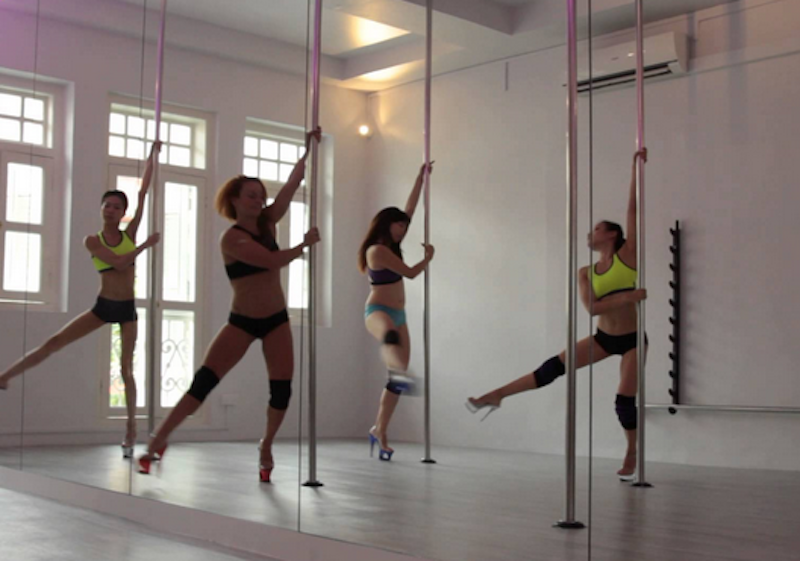 Get saucy with Milan Pole Dance Studio
Spice up your movement and build some much needed confidence. You'll have a new found appreciation for those graceful pole dance performers you've seen on stage. Never thought you could balance in those towering teaser? Well, now you can! And, maybe even build up a special bridal routine for wedding night? ;)
Check out Milan Pole Dance Studio here.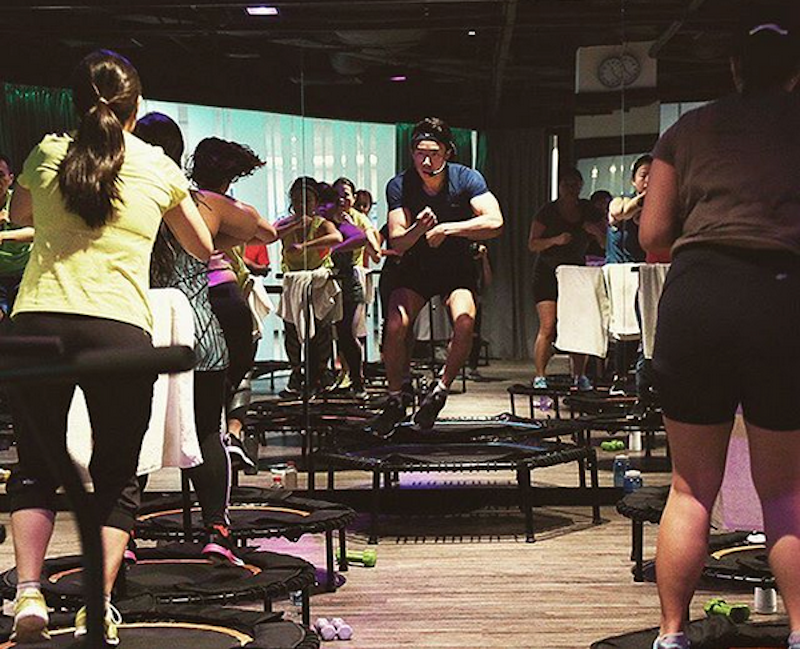 Bounce off at BBOUNCE Studio
Get your heartbeat racing fast with this joint-preserving low-impact exercise on mini trampolines. Unleash your inner child, feed off the group energy and bounce to the music beats in this class that encompasses strength elements as well!
Check out BBOUNCE Studio here.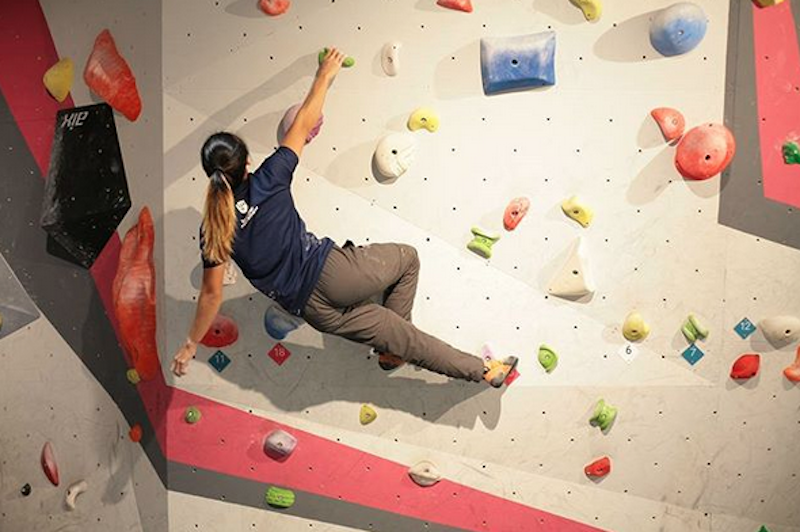 Get sexy back with Boulder Movement
That backless gown you've decided on is calling for a well-toned and sculpted back. Pull yourself up and navigate your route from start to end. Bouldering and climbing is a workout for the mind too!
Check out Boulder Movement here.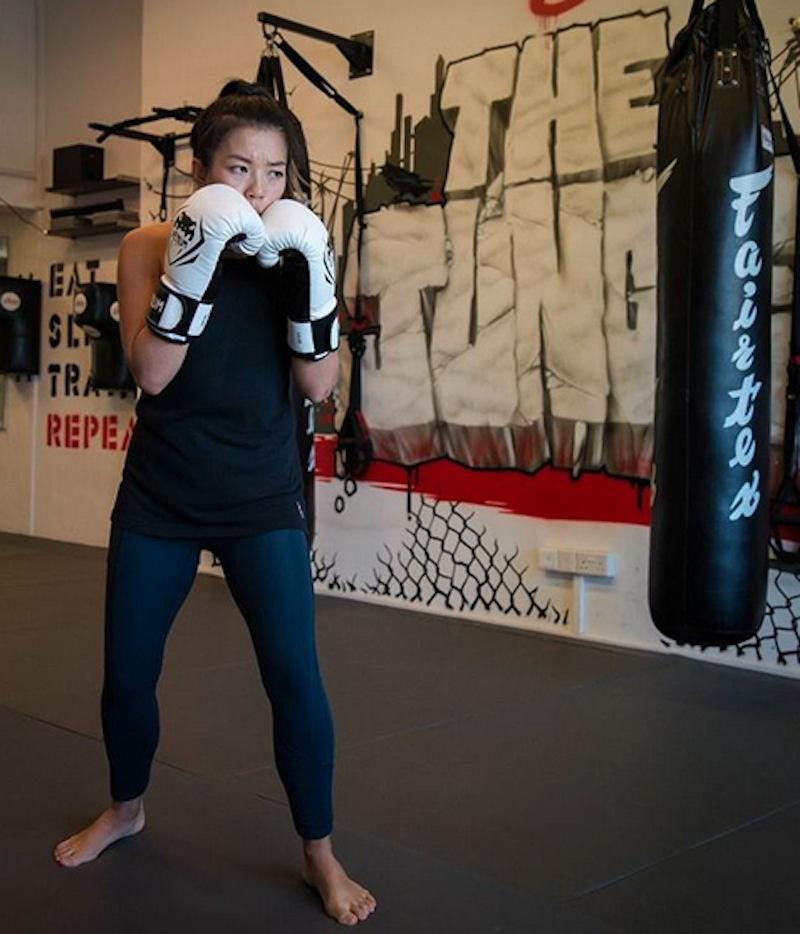 Blow some steam off at The Jungle
Master the art of 8 limbs with their Muay Thai classes or learn how to take down your opponent with Brazilian Jiu-Jitsu. Be prepared for any emergency that crops up on your big day - like gate-crashing ninjas who were NOT invited. Your fears are legit. We feel you!
Check out The Jungle here.
---
In Hong Kong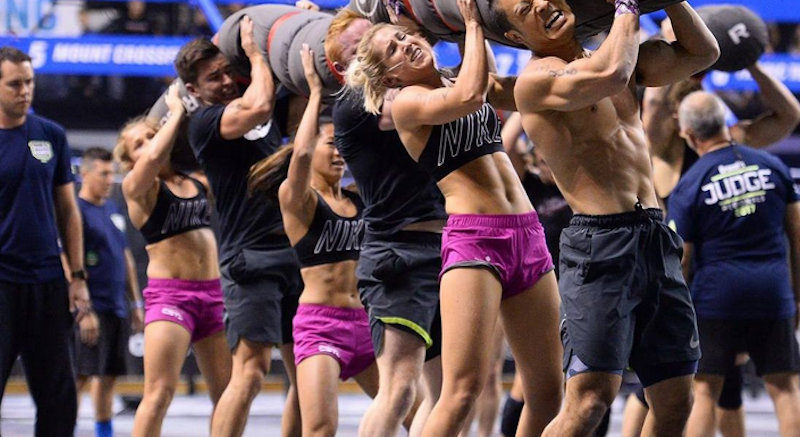 Get superwoman strong at Coastal Fitness
If you enjoy a challenge and thrive on community, not your everyday CrossFit box - Coastal Fitness, will get you spankin' fit. If your guy needs a little push to get moving too, why not encourage each other through the WODs? (That would be 'Workout of the day' for the uninitiated.)
Check out Coastal Fitness here.
Turn up a notch with Torq Cycle
Focusing on indoor cycling, high intensity functional training (HIIT), and trigger point stretch release, their group classes will improve your endurance, strength and mobility! All the things you need to keep up with your wedding plans at full speed.
Check out Torq Cycle here.
Feel your stress melt away at Kita Yoga
When the family is stressing you out with wedding invites to people you don't give a hoot about - soak in the zen at Kita Yoga. Blending lineages of yoga and incorporating meditation and breath work so you can leave revived and ready to face the world again.
Check out Kita Yoga here
---
In Bangkok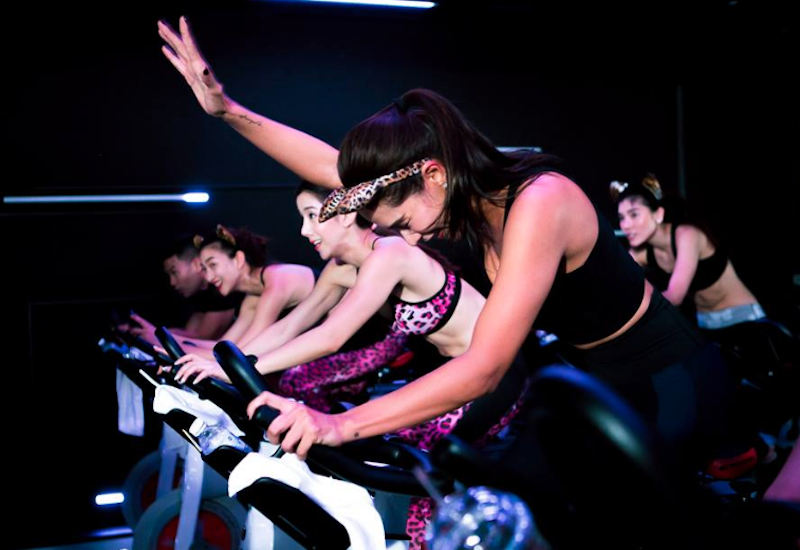 Spin your heart out at RYDE
If a party is what you're after, but you're detoxing from the booze, say hello to partying on the bike! Spin your legs out to the beat, it will be cathartic and you might just become an addict. We warned you!
Check out Ryde here.
Improve your baseline with BASE
It can get very confusing with the amount of information out that, especially if you are new to fitness. Find your starting point with BASE and let them recommend what's best for you and your goals!
Check out BASE here.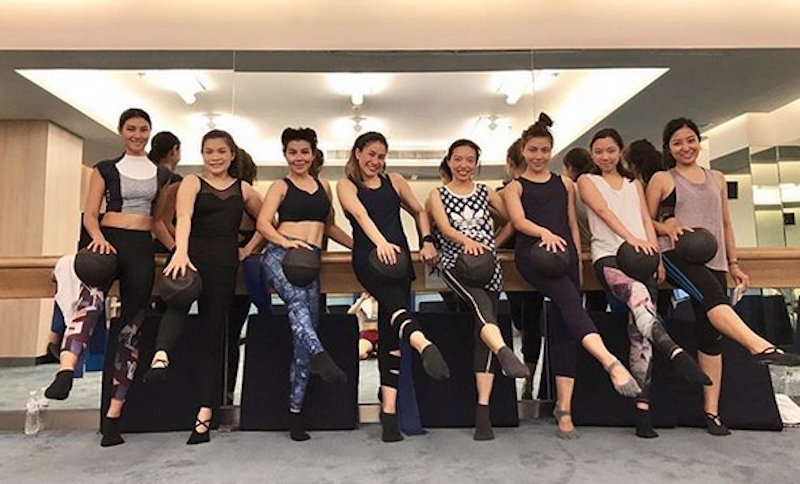 Sculpt that body at the barre with Physique57
Full body barre workouts blending dance-inspired cardio, strength training exercises, and stretches that are designed to transform your entire body. You'll ache in places you never knew you had muscles, but in a good way of course!
Check out Physique57 here.
---
In Jakarta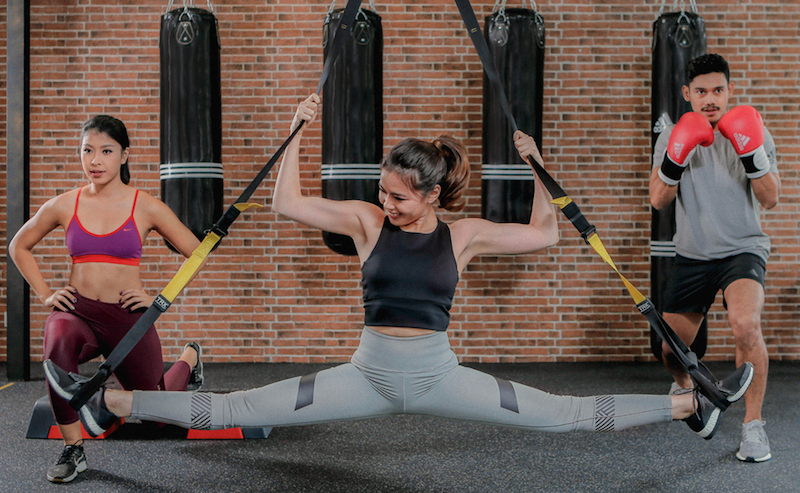 Variety is the spice of life with Alder Fitness Boutique
If you delight in having a variety of choices to choose from, and this applies to the way you'd like to sweat, Alder serves up just that! Select from boxing, barre, boot camp circuit training, TRX, yoga and more. Alder prescribes to the belief that working out should be a relief and something to love, rather than a chore to dread.
Check out Alder Fitness Boutique here.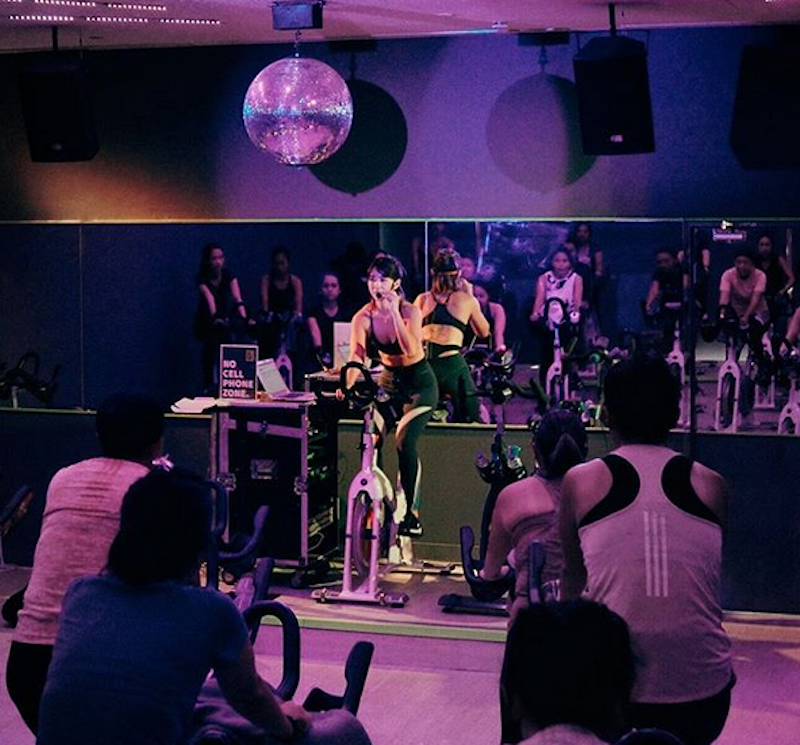 Work that booty with Ride
Ride is Indonesia's first boutique indoor cycling studio. With 45 mins of dancing on the bike and keeping that booty in top form with hills and sprints - this is the ultimate dance party under a disco ball!
Check out Ride here.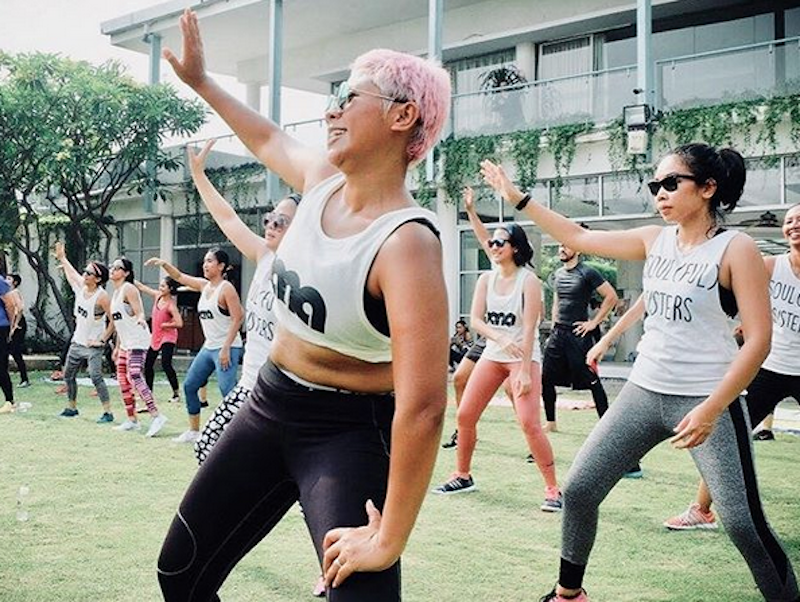 Dance your worries away with SANA
With classes like Zumba, Pound, Dancefit and more, your frowns will turn into smiles and laughter! Let loose and let the good vibes roll in - wedding planning is always more enjoyable when you're wearing a smile :)
Check out SANA here.
---
Know any busy bride-to-bes? Share this with them! Drop us a note to share other amazing personalised wellness programs or workout plans for brides and bridesmaids - email: [email protected].
Want to check out the full range of offerings in the various cities? Or need to find an accountability partner to keep you on track with your fitness goals? Checkout Broc & Bells for full listings and your SweatBuddies in each city!