How many of us have bought plant after plant, hoping to have our own little garden or just to inject some greenery in the workspace, only to watch that beautiful green slowly wilt in oblivion? With two brown thumbs, we definitely belong to this category!
Here to save the day is the founder of Super Farmers, Cynthea Lam! Cynthea and her work have been featured on multiple media platforms including The Straits Times, Mediacorp programs, Style Magazine, as well as conducted workshops at top schools in Singapore, including Methodist Girls' School and CHIJ St. Nicholas Girls' School. Super Farmers has participated in National Design Week, National Gallery Opening Festival and will also be part of the upcoming Chingay 2017 in Singapore!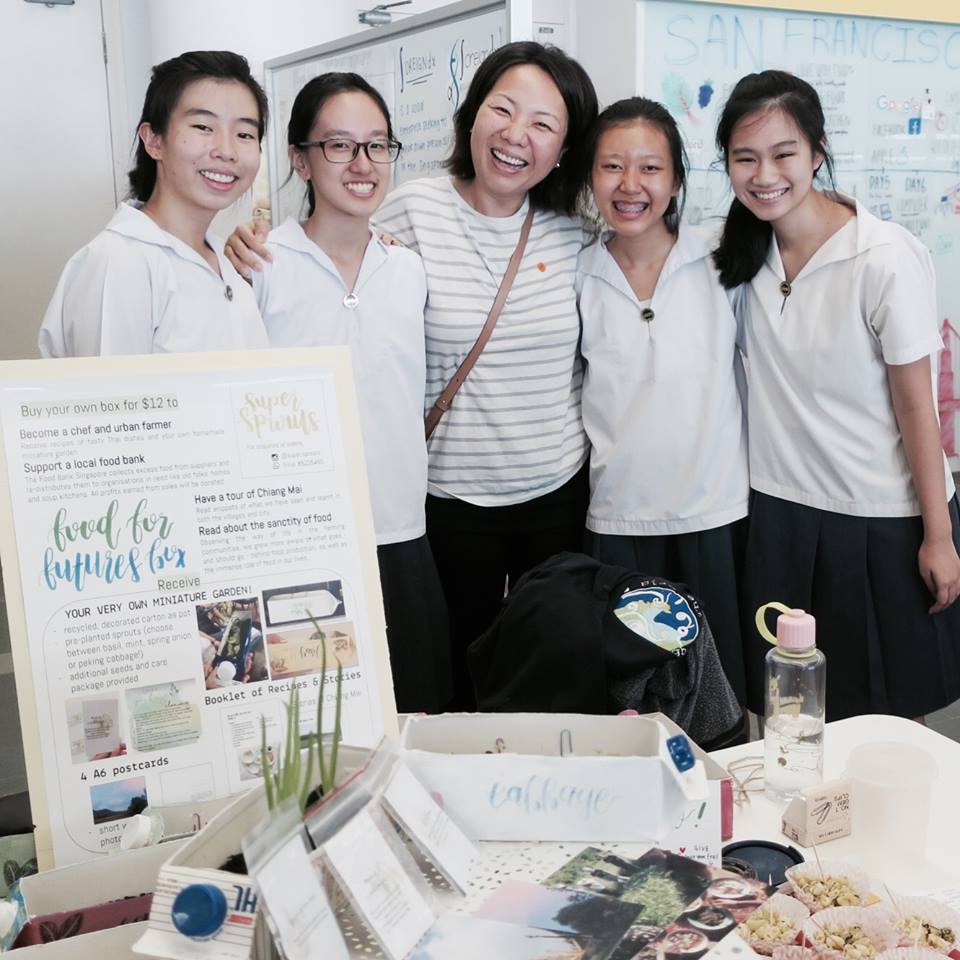 Cynthea's passion for growing translates into hours of research and getting her hands soiled, so that she can make urban gardening simpler for us. Through teaching workshops, she strives to make urban gardening as easy a process as possible for us urbanites to grow our own food and greenery, practicing only ethical methods that are safe for the body and environment.
What inspired her foray into the business of growing and more importantly, nutrition, was her child's allergic reaction to food coloring. This was no ordinary rash! At the tender age of three, Cynthea's daughter nearly lost her life - not just once, but on two separate occurrences - fighting bouts of Pneumonia.
As a result of that close shave, Cynthea left her corporate career to dedicate her time fully to her family, and made it her priority to pay serious attention to what they were consuming. She started investigating food and the various food issues, including the many pesticides, preservatives and additives in our everyday food (there are so many!). In the process, she decided that it would be best and makes more economical sense for her & her family if she started growing her own food – till today, she finds comfort in knowing her family will be safe eating the greens she grows.
With Super Farmers, Cynthea hopes to educate us on the real issues around food, health, sustainability, and to be mindful about the ways we live. Through workshops, talks and art, she aspires to connect with the Singaporean community to get us reacquainted with nature and make urban farming and gardening accessible for everyone living in this urbanized city!
Since the humble business was formed in January 2015, Cynthea has conducted numerous types of plant-based classes from teaching how to grow food, to creating your own chemical-free household cleaning products, to terrarium workshops, as well as how to upcycle your everyday disposable packaging into planters to grow your own food.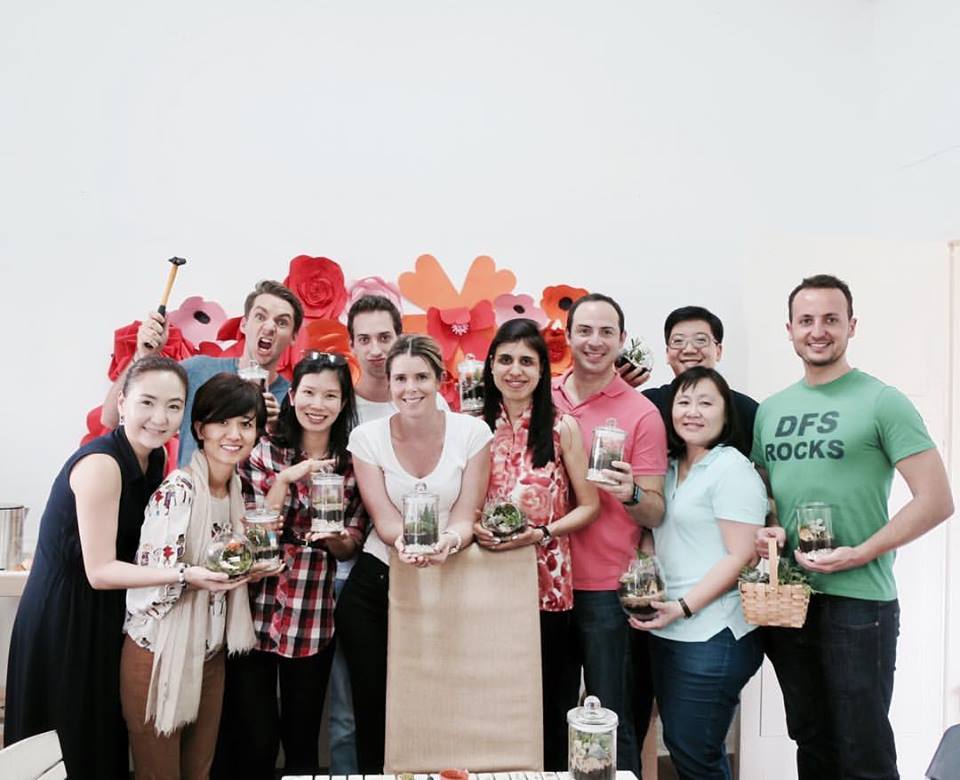 Aside from running her own business, this mother of two, like all of us in #teambusywoman, is also a daughter. She dedicates a significant portion of her time each week to being a caregiver, spending quality time with her mother who is unwell, doing her very best to uplift her spirits, on top of running her household and being a full-time mother to her two kids without a helper.
"I believe in slowly but surely, and that every moment, is the perfect moment and opportunity. We're all meant to go through difficulties in life to learn good lessons...so let's see the good of everything and detox ourselves of negative thoughts, relationships and others' opinions."
With the multiple roles she has taken on - one has to wonder how she manages to do all of that and still has the time to grow and nurture the many plants she has under her care. We really should stop using being busy as a simple passing excuse for our poor dietary habits. If you are inspired by Cynthea like we are, let's all try to pay more attention to the food we fuel our bodies with and take little steps to live better. Like the saying goes, where there's a will, there's a way!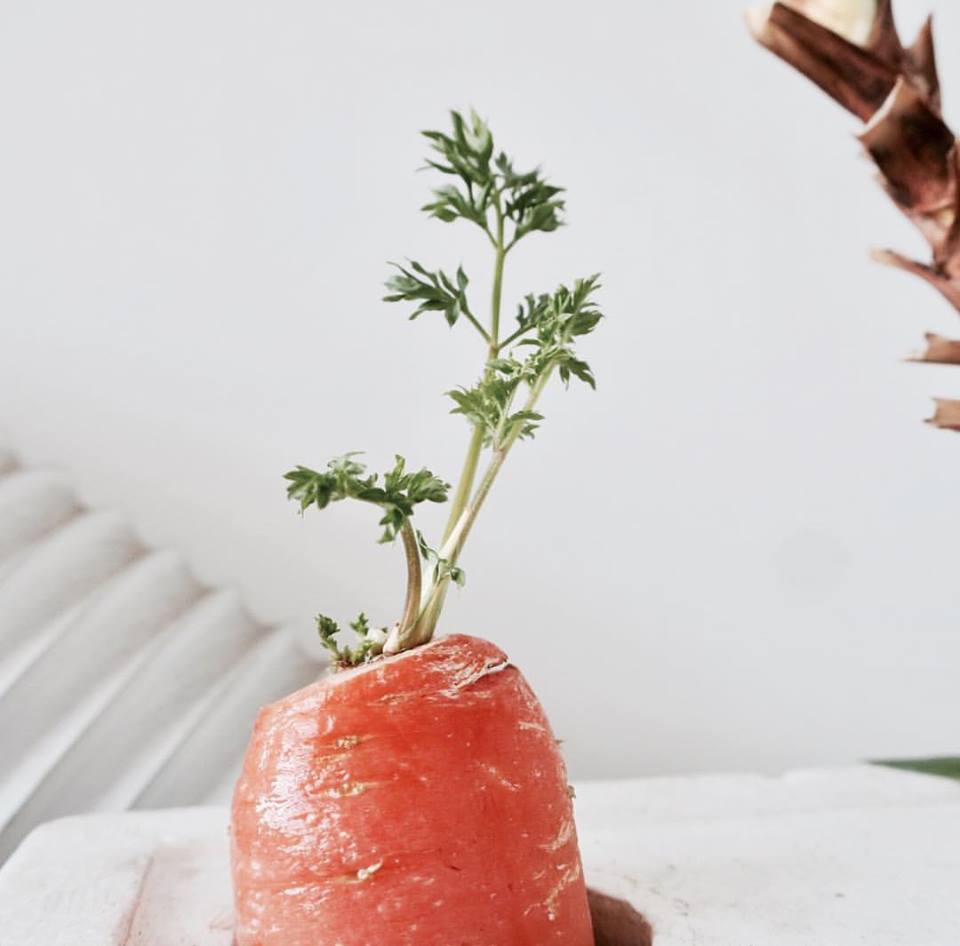 Photo credits: Super Farmers
+++++++++++++++++++++++++++++++++++++++++++++++
If eating clean is one of your goals for the Clean Slate Challenge, why not take it a step further and try to grow your own greens! Don't know where to start? Join us at BBOUNCE START 2017!
Super Farmers, together with Dosirak, will be hosting the Farm-To-Table workshop at BBOUNCE START 2017! Learn to incorporate little changes and simple ways to live better despite your busy schedules. Get hands-on and start growing your own herbs with recycled materials at the workshop and continue to grow the plant at home!
Join us in giving hope to the women and children of Star Shelter. Proceeds will help them rebuild their lives from domestic violence.
Tickets are now available at: bbouncestart2017.peatix.com