Women deserve to be celebrated. Join us on 11 Dec 2016 (Sunday) in Shanghai for a day of Fitness, Food, Fashion and Inspiration. Meet like-minded Busy Women & let's feel good together. We want you to live, feel and be better.

Date: 11 Dec 2016 (Sunday)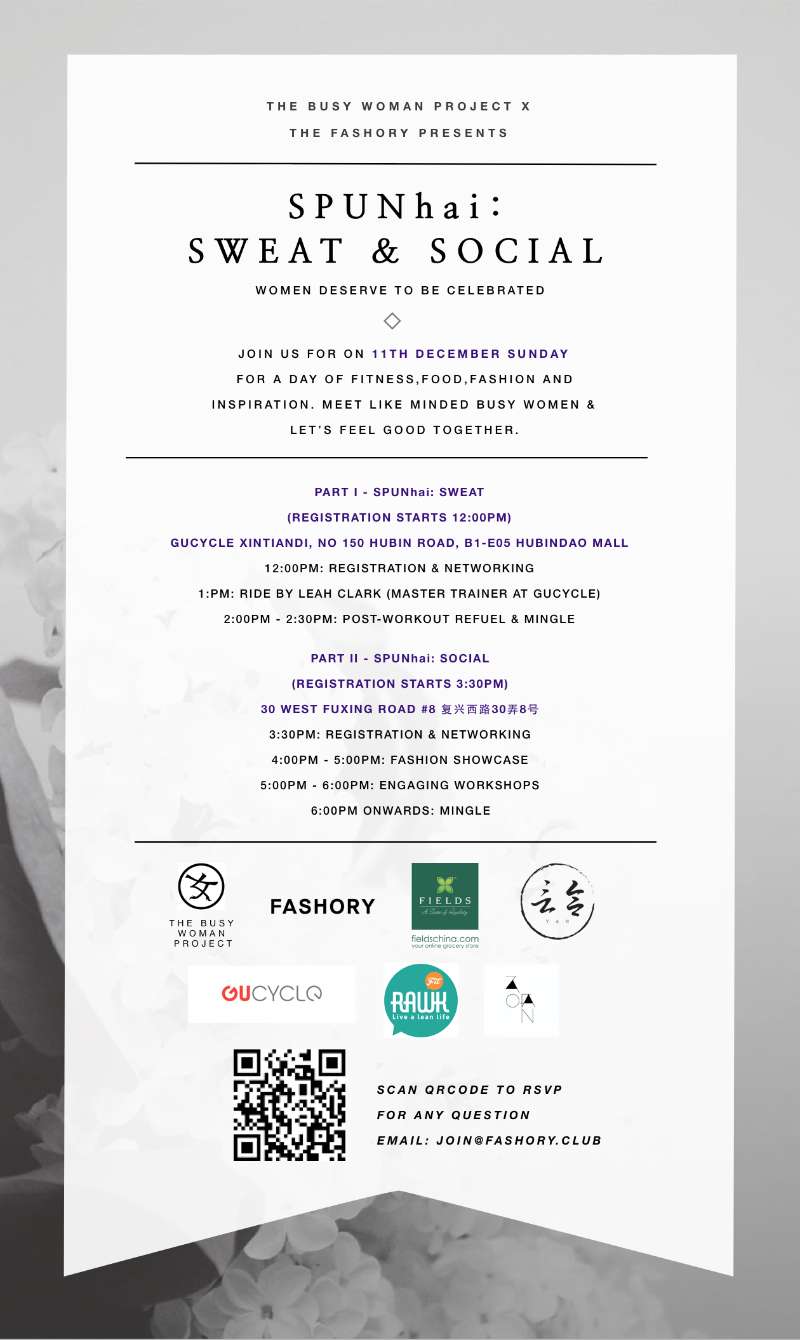 Meeting like-minded people does not just have to be over coffee/drinks…For Busy Women looking to grow your networks, build meaningful friendships, be inspired, and yet maintain an active lifestyle! Browse outfits from Athleisure labels including L'URV.
Venue: GUCYCLE Xintiandi
No.150 Hubin Road, B1-E05 Hubindao Mall, Huangpu District, Shanghai
上海市黄浦区湖滨路150号, 湖滨道购物中心B1-E05
For this edition, we've partnered up with GUCYCLE – a 45-min indoor cycling class in a dark room, riding & moving together to the latest beats. We liken it to partying – on wheels! Designed to burn up to 700+ calories in a class, be pushed beyond your limits both physically and mentally.
And what better way to party than with a SweatBuddy*!
Event format:
12:00pm: Registration & Networking
1:00pm: Ride by Leah Clark (Master Trainer at GUCYCLE China)
2:00pm – 2:30pm: Post-workout refuel & mingle
Entrance: RMB50 (Free ride + refuel by FIELDS China + RMB50 credits towards The Fashory apparel, including Athleisure brands such as L'URV)
Part II - SPUNhai: SOCIAL
FASHION. WORKSHOP. FOOD. MINGLE
Venue: YAN Artisans, 30 West Fuxing Road #8
复兴西路30弄8号
3:30pm: Registration & Networking
4:00pm - 5:00pm: Fashion Showcase
5:00pm - 6:00pm: Engaging Workshop (Healthy fermented soda workshop by Zaofan International Foods)
6:00pm onwards: Mingle
Food & Beverage by RAWK and FIELDS China
Entrance: RMB150
Parts I & II - SPUNhai: SWEAT & SOCIAL Entrance: RMB180
*Want to attend the event with a SweatBuddy / SocialBuddy? We can match you up with a fellow like-minded Busy Woman.
For more enquiries, please feel free to contact us at -
Email: [email protected]
WeChat Official Account: THEBUSYWOMANPROJECT​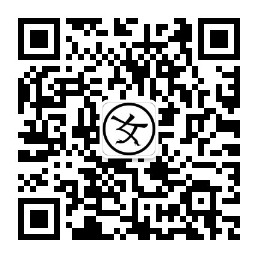 ++++++++++++++++++++++++++++++++++++++++++++
About The Busy Woman Project:
The Busy Woman Project is a community for Busy Women living in Asia to live, feel and be better.
In today's society, women are juggling multiple roles, both professionally and at home - entrepreneur, partner, student, mom, working professional, wife, friend, frequent traveller and so on. With so much on our plates, there are times when things can be alittle overwhelming, times when we strive to find that 'balance', times when we wished we had more support or someone to look up to….
We created this initiative for these very reasons - to access Busy Women living in Asia, understand the 'pain points' & goals and, more importantly, to provide the support & structure to our community.
About The Fashory:
Fashory merges the inspirational element of magazine editorials with the convenience of online shopping.
Catered to the modern working woman, Fashory provides outfit suggestions for every occasion from a portfolio of weekly editorials. Dress Well & Feel Great.
About FIELDS China:
Established in 2009 in response to food safety scares in China, FIELDS China helped to kick-start the online grocery shopping revolution in Shanghai.
Today, FIELDS China has a focus on sourcing safe and tasty local products – with minimal carbon footprint – complemented by high-quality imports from trusted brands and suppliers.
About GUCYCLE:
Experience a re-invented indoor cycling class at GUCYCLE with inspirational coaching, rockstar music, and a full body workout (with hand weights and core work)! Within this 45 minutes, you EMPOWER YOURSELF, EMPOWER OTHERS, AND EMPOWER THE COMMUNITY!
Want a first free trial? Click on the link below to find out more: