We know our #TEAMBUSYWOMAN community members are strong advocates of supporting fellow women...and it is always amazing & inspiring when we hear of women doing great things, or being "superwomen" - handling multiple things AND actually thriving.
With that being said, we can't leave out the other half of the world population in the women empowerment equation, can we?
Men are just as important in our quest towards gender equality. Perhaps, even more so. Their ability to recognize and acknowledge that gender bias is an issue, and that all of us should be working to get rid of, is essential for any progress to be made.
In this interview, we speak to the power duo behind Yoga Movement - Alicia Pan and Peter Thew!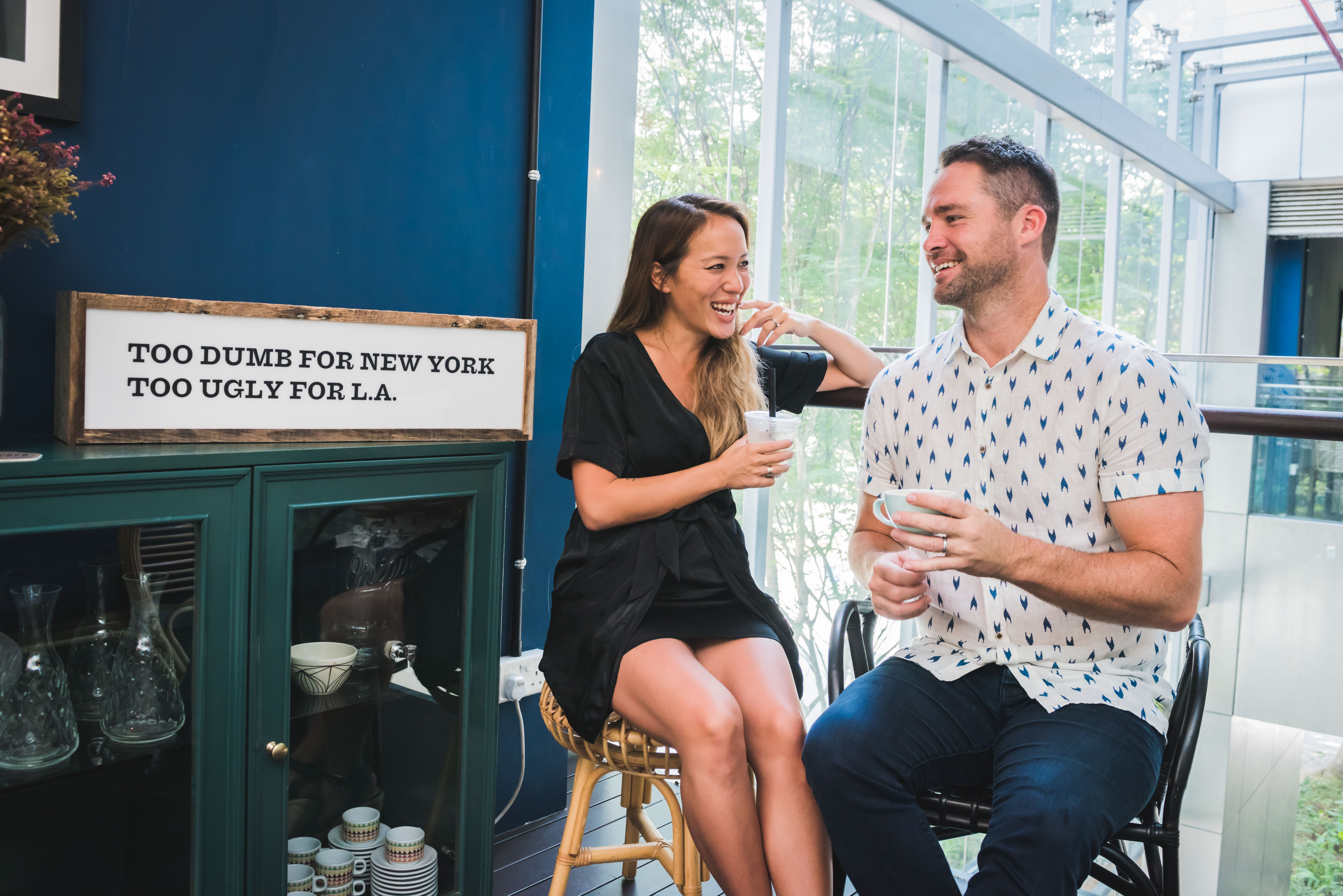 What are you busy with? And what is a typical day like for you?
Alicia ("A"): I am mostly busy with keeping the business in check daily - a typical day consists of popping around our spaces to make sure everything is in place, as well as checking in on our employees or chat with our clients to see how they're doing. A few times a week, I pop into the office to work with the greater management team to join in business development discussions.
Peter ("P"): We're always busy walking that line between wanting to go-go-go and create, versus servicing the things we already have in place. There's always more we can do for our people, both clients and team. However, there is a daily grind around HR, admin, and the realities of having an expanding business that keeps you busy.
What drives you? Where or what do you think shaped your entrepreneurial drive?
A: My business partner (Pete, my husband) drives me. While I've always had a strong personality, I don't think I would have had enough guts to have even started the business if not for the constant support and encouragement from him. Let's not kid ourselves here. As rewarding and glamorous as it looks, running a business can have major ups and downs, and can be lonely at times.
P: Creation absolutely drives me. Not so much 'creative' in the sense of making things look pretty, but the building out of a brand, business, and their functions. Alicia and I both 'shape up' every concept we walk into, whether it's a restaurant, bar, or fitness concept. We always discuss "maybe they could have done this differently", or "I wonder why they did it this way?". I believe this is the main driver of our entrepreneurial drive, the absolute 'want' to make things better.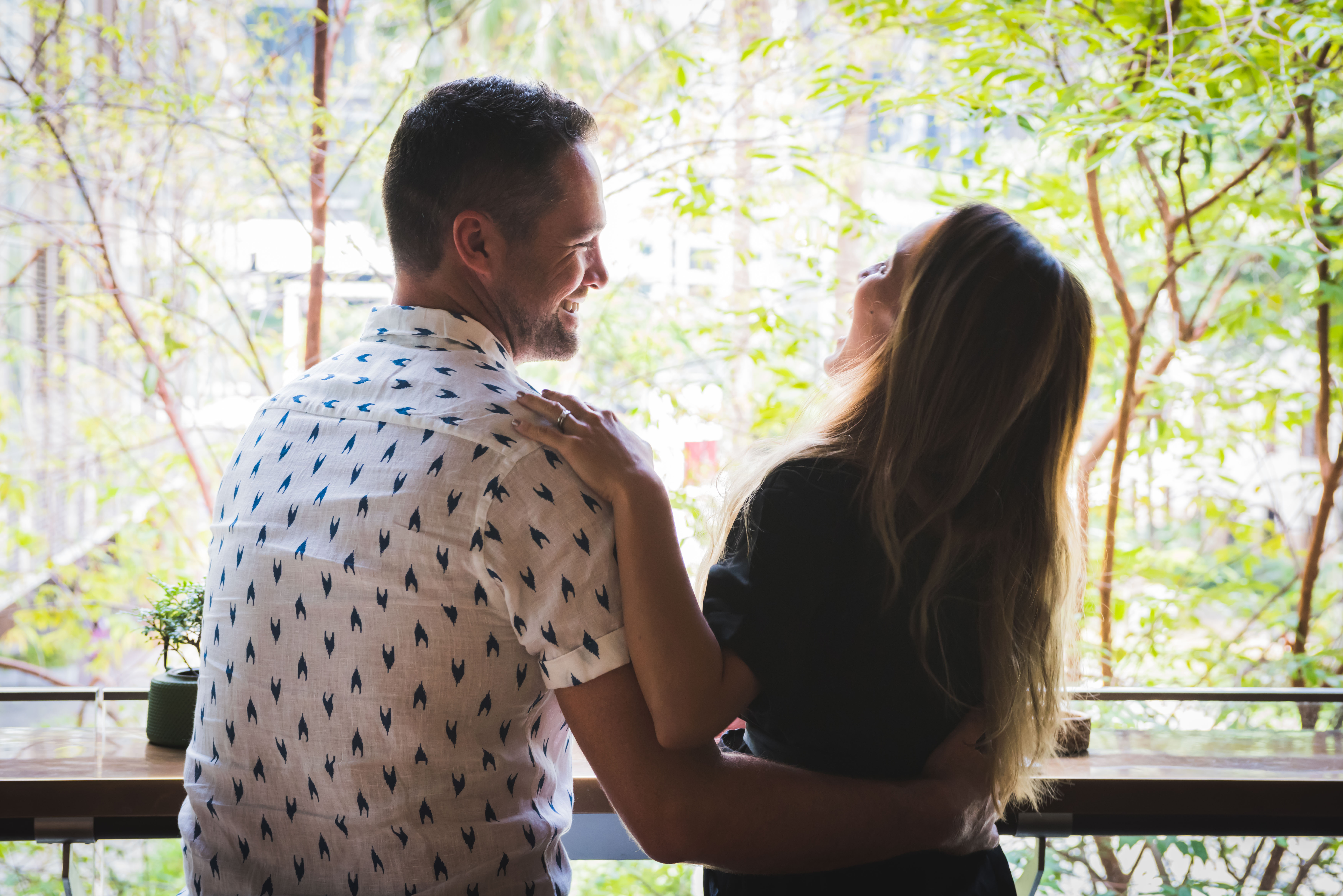 Entrepreneurial journeys are fraught with obstacles. How have the both of you supported each other – were there things you had to "give"?
A: Pete and I are lucky that we work really well together. I think it all stems from respect. To respect each other means having enough confidence to not micro-manage each other's progressions within the business, and trust that we both have different strengths and weaknesses. When I falter, he is always there to pick me up, and vice versa. We do not cross each other much when lines are drawn between our duties with work.
P: There's been more obstacles than most would ever know, outside of Alicia and my conversations. To be honest, this is just part of the gig, so you either put up or shut up. The good thing about Alicia and I is that there is literally two of us… when one loses steam, the other picks up and runs with it for a bit, and vice versa. Many entrepreneurs don't have the luxury of a like-minded partner that has equal skin-in-the-game. My core belief is that business is about stamina, the absolute ability to get up each day and drive it - we're lucky that we are two of the same.
Any advice for couples that are working or looking to launch a venture together?
A: Draw clear lines between the two of you by respecting and trusting in each other's capabilities. Many people talk about 'not taking work home', but you learn very quickly that it is bullish*t and it is easier said than done. If you have committed to this dynamic, you will need to manage it well because the fact is that it will always be on your mind.
P: Be real about it. It's hard. Your kitchen table will be your desk, your lounge room is a conference room, and any 'trip' you take together, the conversations about the business will always be there. When the business is good, then those conversations are ok, but if your business starts to plateau or regress, I can imagine that would add a huge amount of strain to any strong relationship. We're lucky things have gone well for Yoga Movement, and we work hard at it every day to maintain that positive association with our business.
What are some values that you upkeep in your relationship?
A: Making sure we treat each other with respect and also never stop putting in effort to make one another happy. Even little things counts. Relationships die when one side stops trying.
P: Care factor. We see each other about 16 hours a day. I like people, but when you see someone that much every day, you're bound to run out of energy trying to impress. It is important to show you care, make a date, cook a dinner, walk the dogs together, or go watch a movie.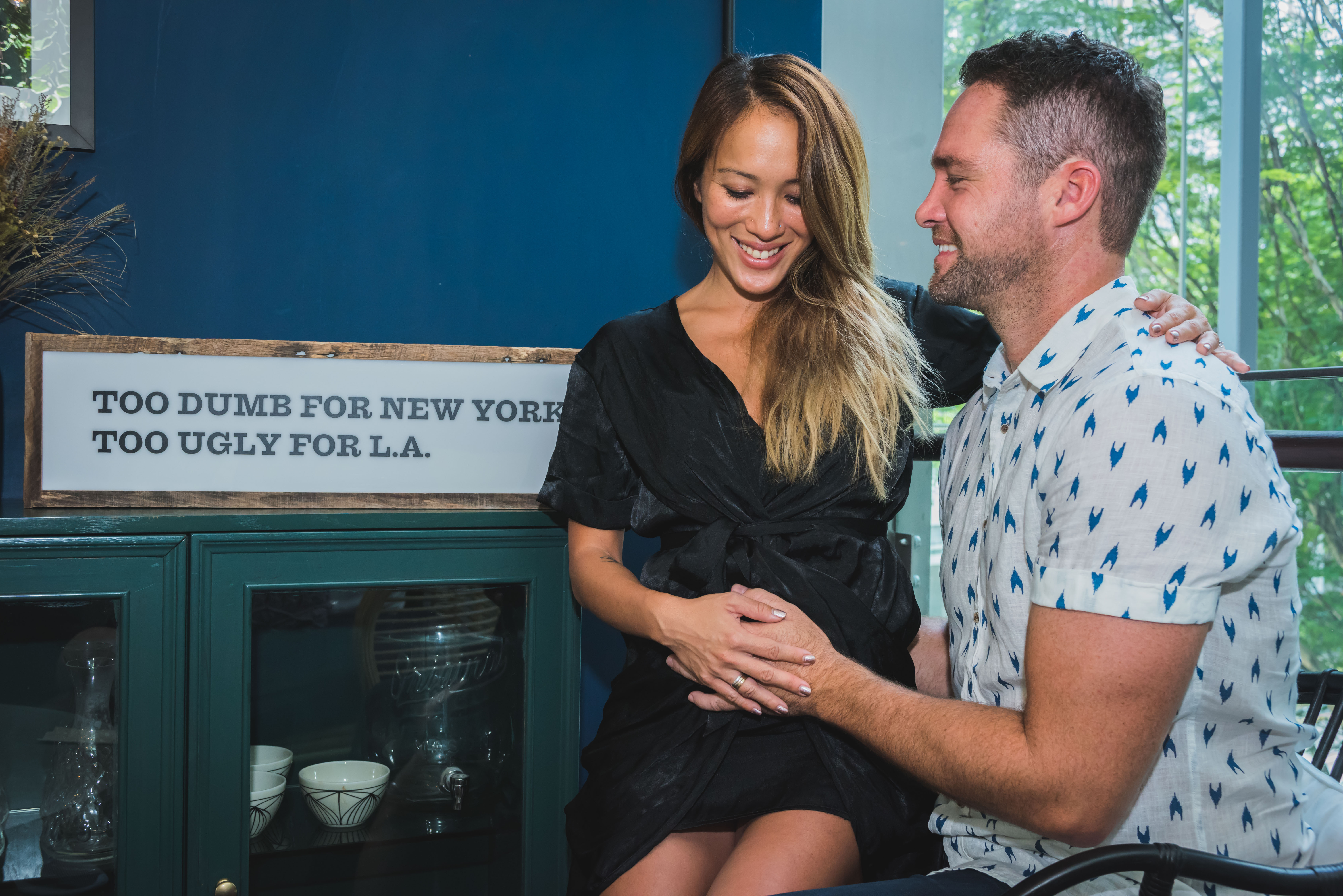 Congratulations on the baby! How are you planning for parenthood as a couple – have both of you discussed how you're splitting your parenting roles?
A: Thank you! I guess we will be taking this one step at a time - all I know is that we are extremely excited to be starting a family. Family values are everything to us.
P: Thanks! It's been an awesome shift of priority and focus for us. It's very easy after five years of building a business together, to have your work be the thing that defines your relationship, but this little package has seen us making plans around another human in the family and how it all fits in… super exciting times!
What is the biggest gift you can each give to each other & soon, your kid(s)?
A: Positive life lessons and unconditional love.
P: After doing ok with the business, we've realised that nothing changes, and you want the simple fulfilment of having your own time together. Yes, over time, responsibilities grow parallel to your success, but you do have that urge to re-simplify and go lay on the beach together.
Do you think women (and/or moms), are subjected to many societal ideas on what a woman "should" be or what moms "should" do? Anything you'd like to highlight?
A: I believe gone are the days where society expects women to stay home and stick with household chores and procreating. There are many hardworking and powerful women/moms these days who juggle both work and home life professionally and exceptionally well.
P: Absolutely! We're all a result of our conditioning and women are conditioned to be a certain way from a very young age. The great thing is, there are a lot of strong women challenging the norms - it is not a new thing, but it feels like it's becoming more prevalent.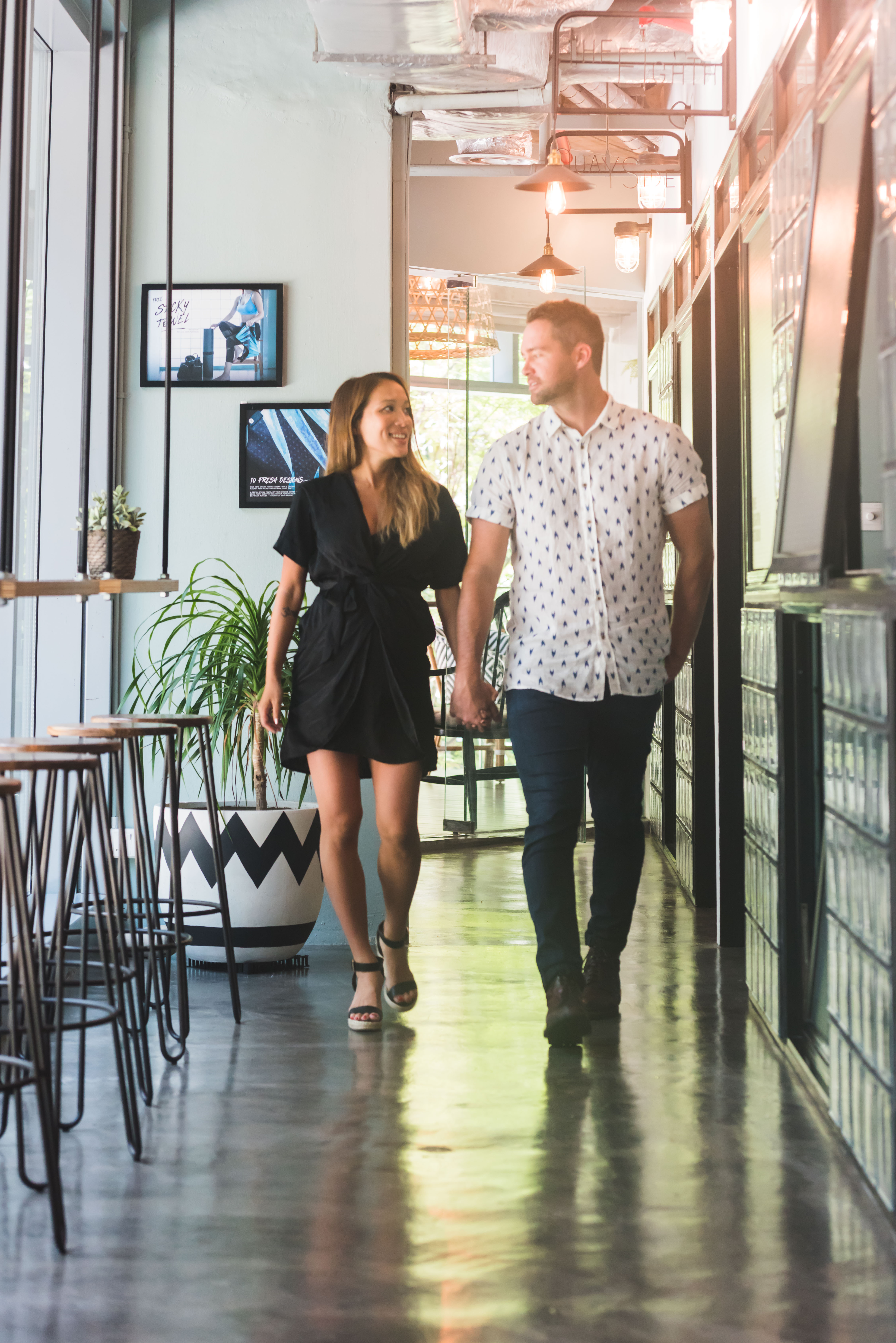 What is it about Alicia that makes you proud to be the man beside her?
P: She literally has not had an off-day in five years. Through the pregnancy, I have seen her change, and rest… it's been a really positive change. People will see us travel, or at a restaurant, but we have never truly been detached from our business in over five years now and it's good to see her just take a minute. She's accomplished so much in that time, through personal challenges that no one will ever need to know about, and I'm truly proud to see what a grounded and awesome leader she's become. I can't wait for her to be a mum, she's going to be awesome!
Any advice for other partners who have aspiring women entrepreneurs in their lives?
P: It actually works both ways, regardless of gender. Support them without being clingy. Be there for help when they need it, but don't force it on them.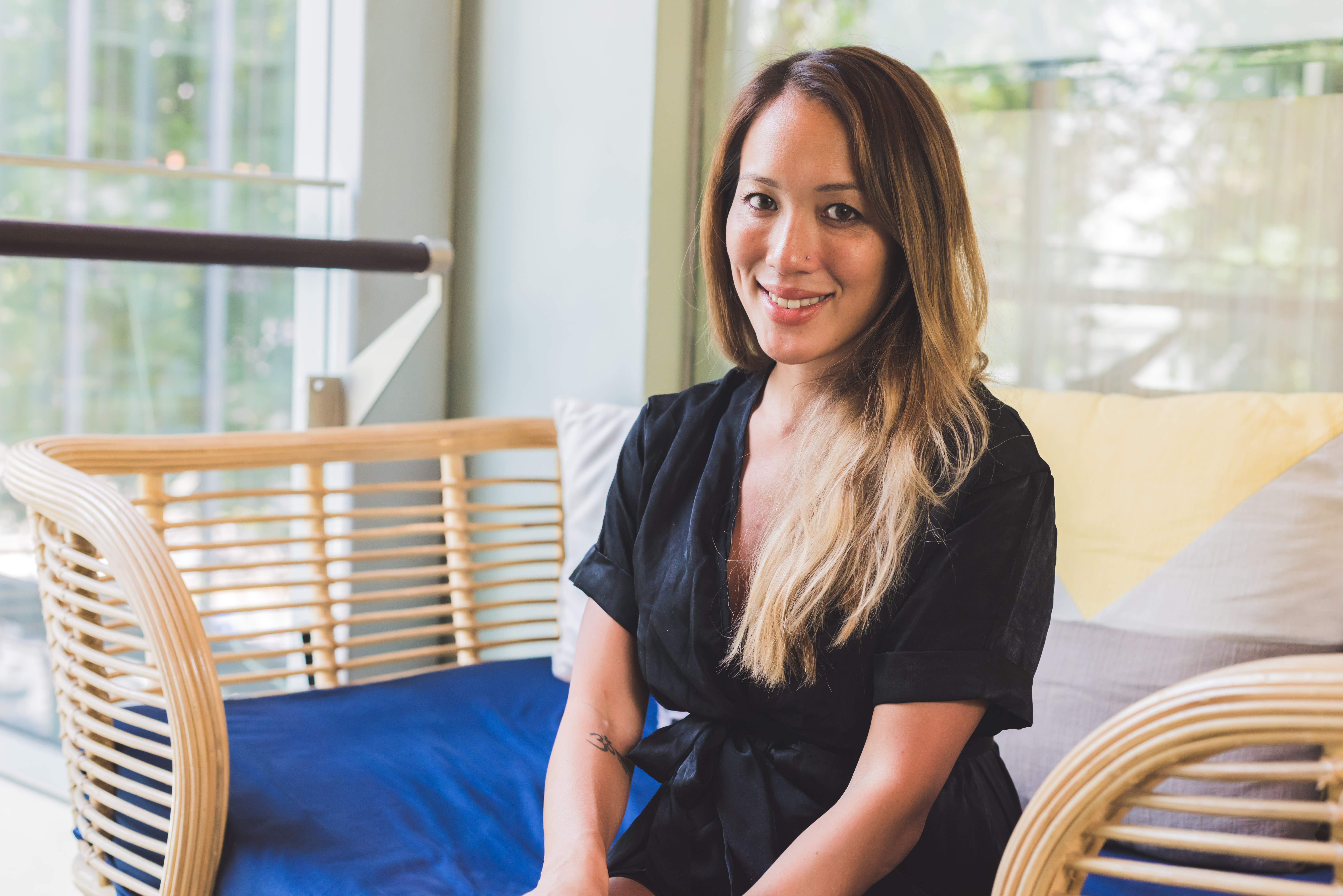 How has pregnancy been for you?
A: It's really been great for me. Everyday my belly stretches, I look more and more forward to meeting my little bundle of joy! I am still keeping active and it really helps makes me feel energised and healthy.
What is it about Peter that makes you proud to be the woman beside him?
A: Where do I even begin? He is someone whom I feel 100% comfortable with being me, despite my flaws. He has a good head on his shoulders and gives me a great sense of security in many aspects in life and is compassionate and considerate. Most importantly, he is a homebody and a family man, which makes me very excited to see what a great father he is going to be!
Any relationship advice to aspiring women entrepreneurs?
A: It can get difficult to manage your days when you're on call 24/7 and your mind never stops running. Be organised and plan your time and priorities well, and make sure you do not neglect your loved ones.
Photo credits: Yeo Ming Hui
---
Would you like to share your views on For Women Empowerment topics? We'd love to hear from you! Drop us a note at: [email protected]
Alicia Pan is a Singer/ Songwriter and has released two EPs, both in the English and Mandarin markets. She has since 2005 performed at numerous shows and events around Singapore, Malaysia, Hong Kong, Taiwan and China. Her focus has shifted a little since releasing her last EP two years ago, to running Yoga Movement, a fitness-lifestyle concept that both she and her husband own and founded. Yoga Movement started back in 2012 and aside from having a strong online presence, has six locations around key spots in Singapore.
Peter Thew started out in the Youth Lifestyle industry, with a keen interest in branding and passionate lifestyle pursuits. He has since started Yoga Movement, alongside wife Alicia Pan.