Catch our #TEAMBUSYWOMAN Community Ambassador Kate Telge (Personal Trainer at BASE Bangkok) this weekend at FitnessFest Singapore!
On Sunday (21st May) @ 10:45am, Kate will be conducting a HIIT & FLOW session. Where muscle meets yoga. Calorie-torching. High-intensity. Boost metabolism...all with a SweatBuddy! Adapted from the Yoga Sculpt workout, you can expect a mix of flexibility, strength and HIIT training as you move to upbeat tracks. Get ready to FLOW & pop those muscles!
This fitspo shares with us one of her all-time favorite workouts - abs, anyone? ;) [Remember, half the battle is taking care of your nutrition too!]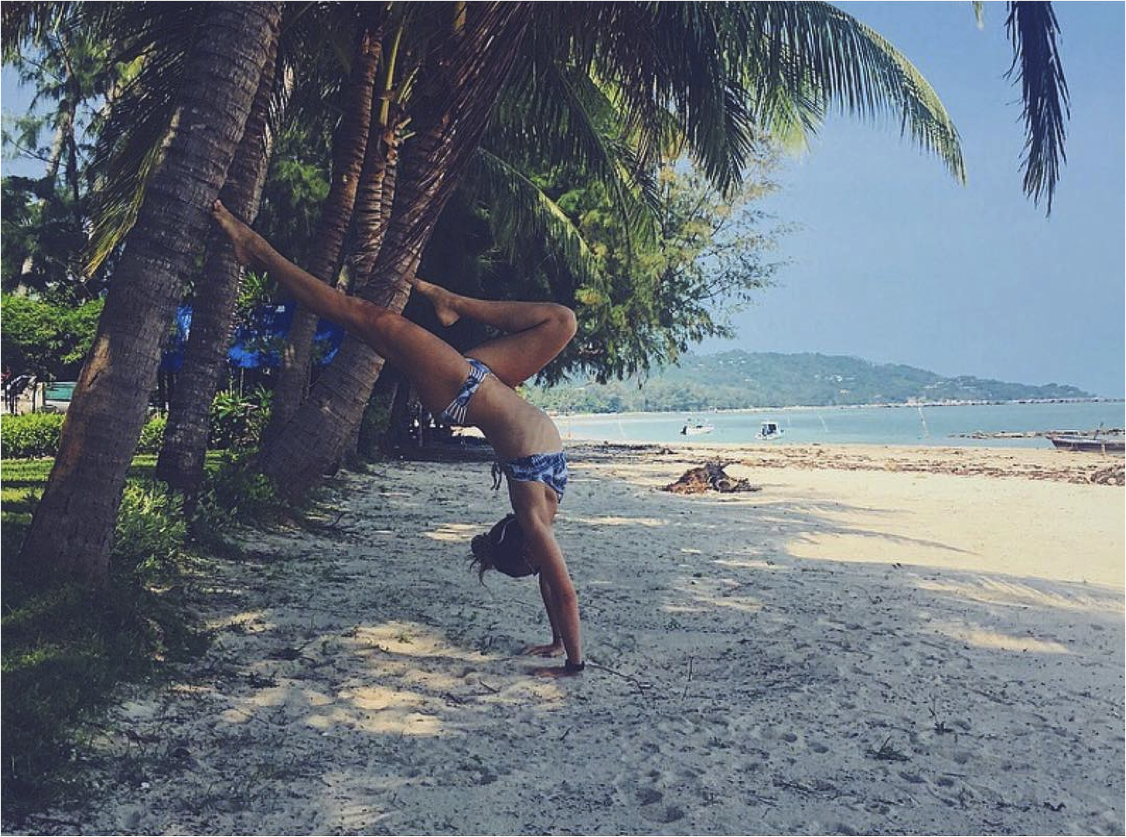 Nothing excites me more than walking into a new gym that is chalk full of cutting edge equipment and devices. I get more wide-eyed than my four-year-old niece in a toy store. However, one tried and true piece of equipment I always find myself coming back to (no matter what fancy gym I'm in) is the TRX.
TRX stands for Total Body Resistance Exercise – and trust me, it's not lying. The TRX is one of the simplest, yet versatile pieces of equipment in any gym, and is a perfect tool for very beginners all the way up to elite athletes. I especially love using the TRX for women who are new to strength training, as free weights and barbells can be quite intimidating. Used correctly, the TRX is sure to deliver a heart pumping, muscle building total body workout.
1. Work That Core
Much to their dismay, my clients can tell you just how much I love the TRX for core work. The TRX takes planks to the next level – and delivers next level results. It is a great way to strengthen all parts of the core. You'll feel a burn from the deep transverse abdominals that stabilize the spine through to the most superficial rectus abdominis "6 pack" muscles. Work your way up to holding a basic plank with your feet in the TRX for 30 seconds before trying any of the more advanced moves below.
Pendulum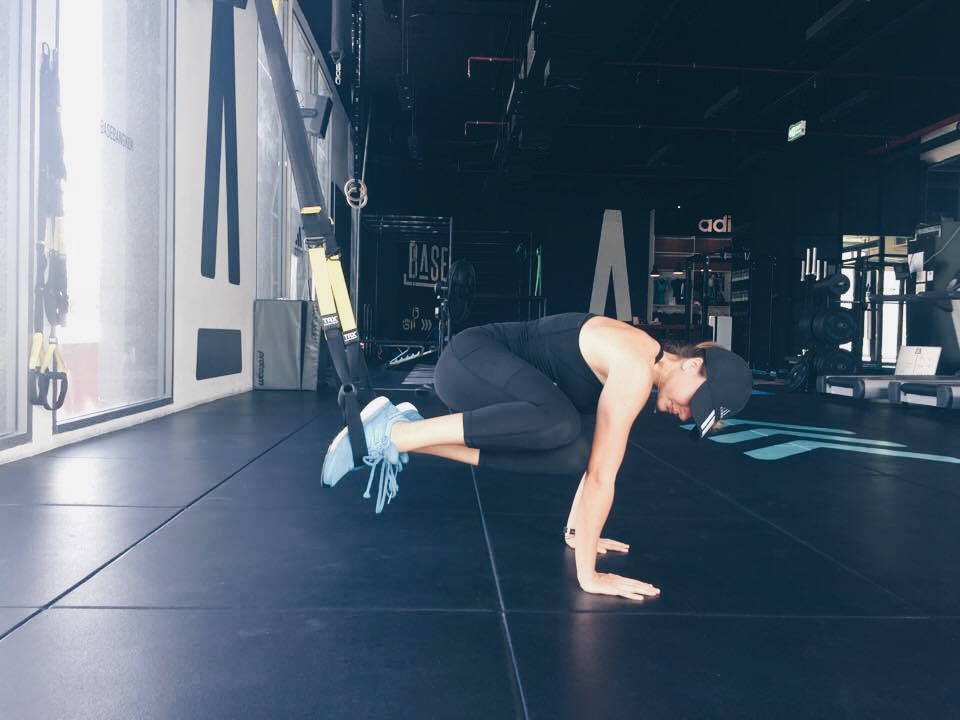 Pike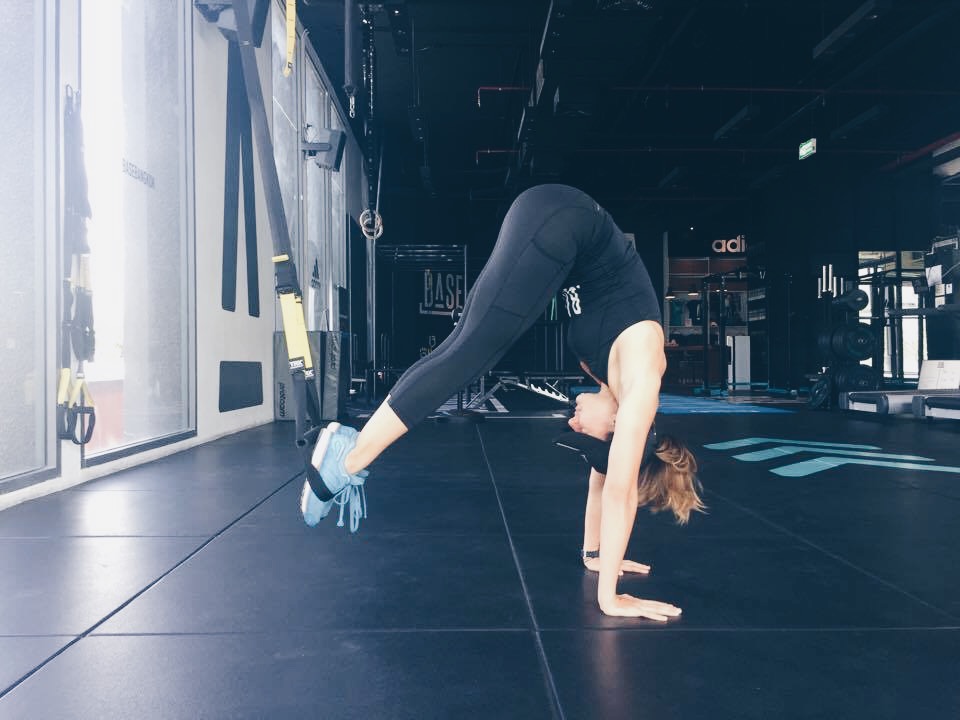 2. The Travel-Friendly Companion
Weighing less than 1 KG and folding up into any bag, the TRX is the ultimate travel companion when it comes to fitness on the go. You can quickly add in hundreds of exercise possibilities to any boring hotel gym or even hang it up in a park tree for the ultimate outdoor workout. There are tons of resources online for free TRX workouts - take advantage of them!
3. Perfecting That Push Up & Progressing
The TRX is one of the best training tools for progressing and regressing exercises. It is my go-to tool for teaching a beginner a proper push up technique, or for getting a gym rat beyond their fitness plateau.
You can vary intensity by adding/subtracting bodyweight by stepping your feet forwards or backwards and modify most exercises to suit your needs. Below are some ideas for regressing popular exercises so you can safely build up your strength and technique before tackling these exercises on your own.
Push Up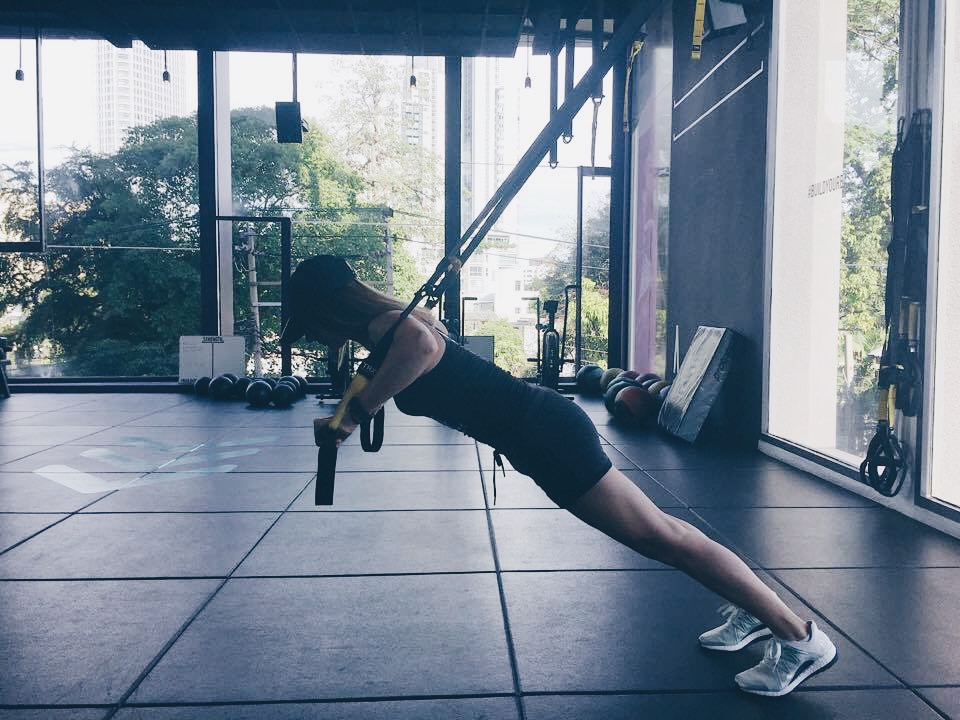 Pistol Squat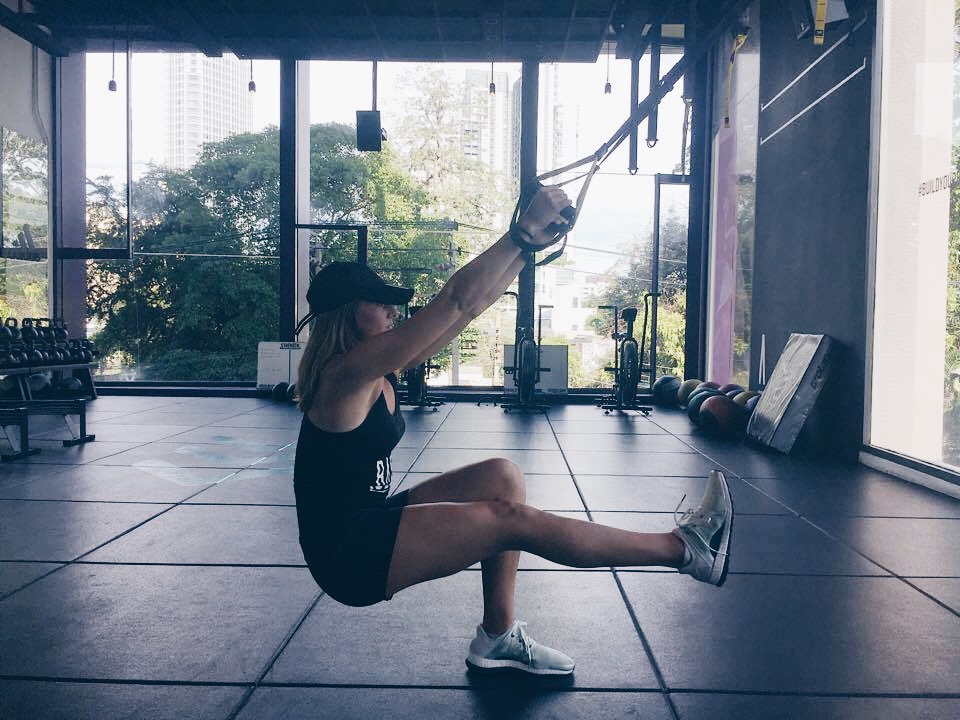 Handstand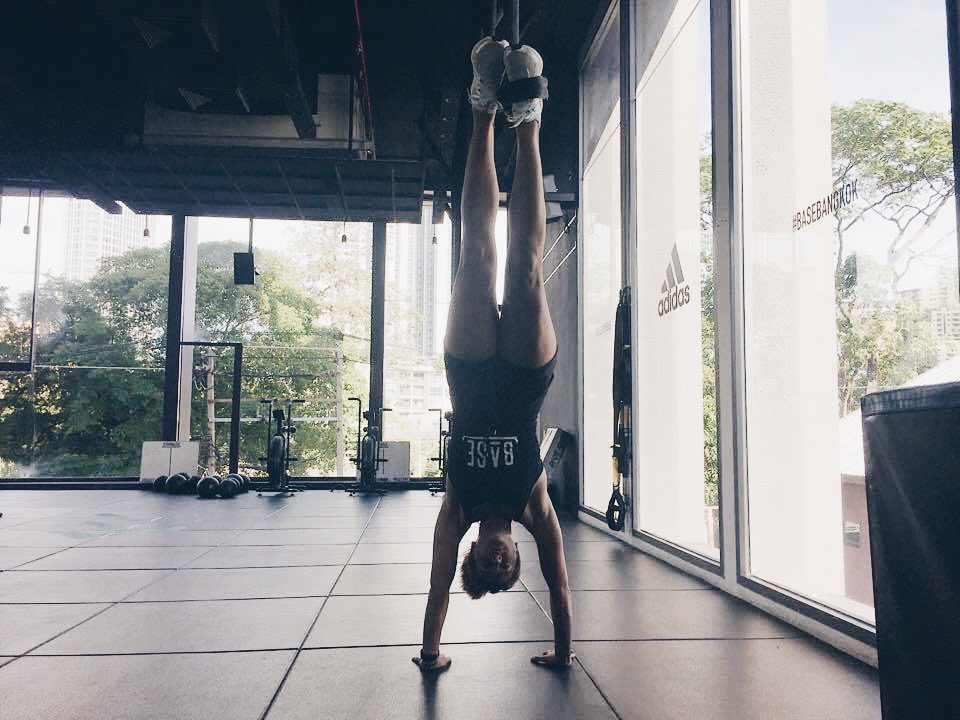 4. Better Posture For Greater Confidence
Having strong posture not only makes you look more confident and strong, but can also save you from a host of health issues later in life. Working on stretching and strengthening important postural muscles – namely the back, core, and glutes – can all be done with the TRX.
Plank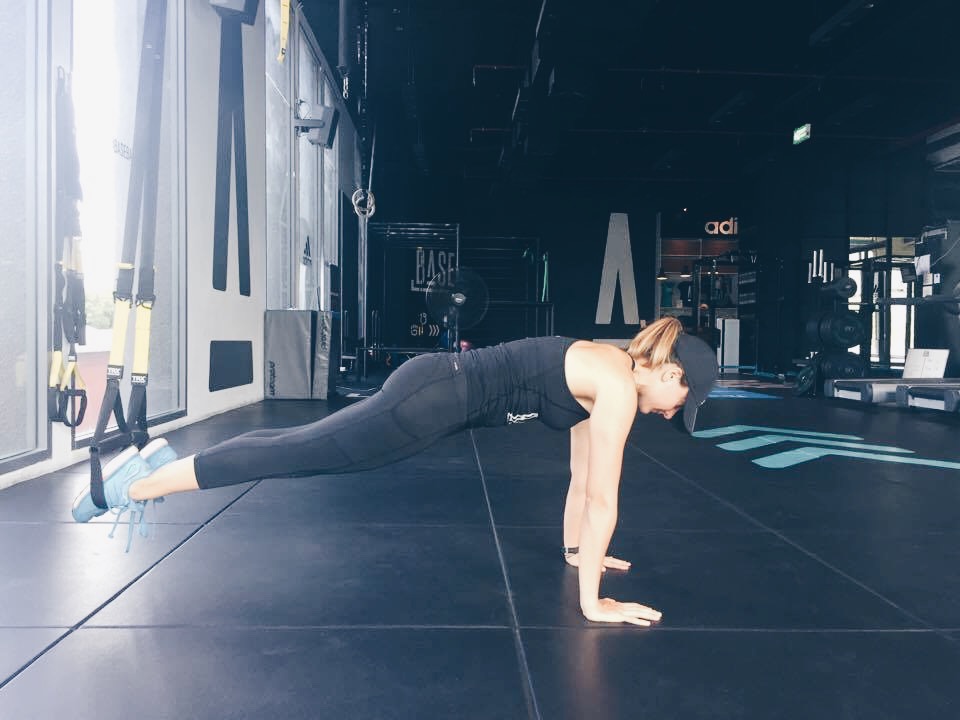 Row
Hip Flexor Stretch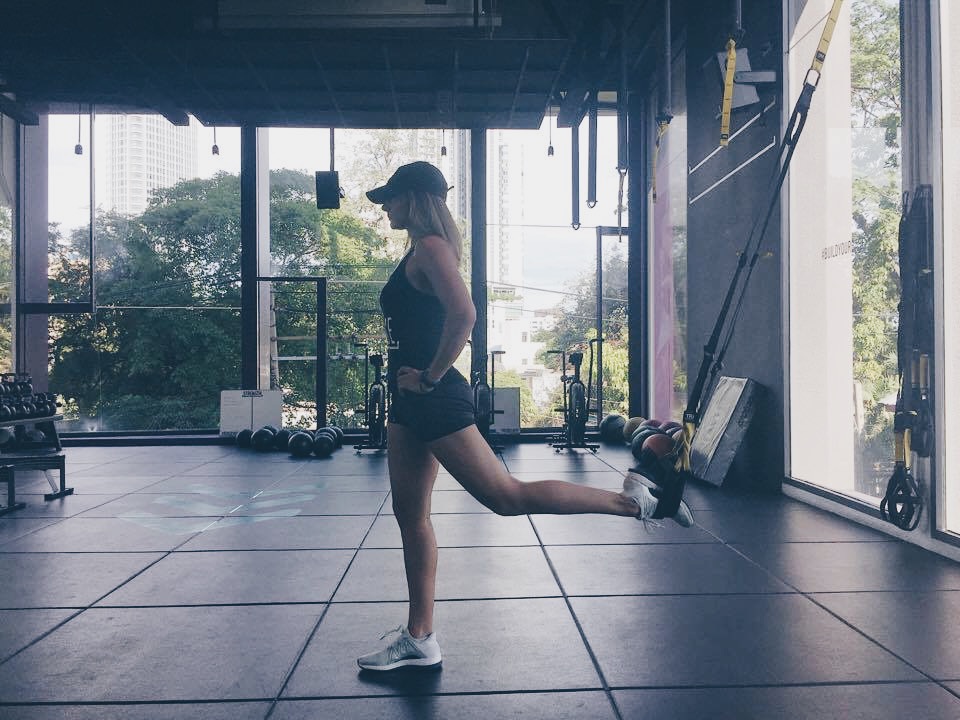 ---
Article contributed by #TEAMBUSYWOMAN Community Ambassador Kate Telge. Kate is a founding trainer at BASE - one of the hottest boutique fitness gyms in Bangkok - and is also a Nutrition Coach, a Yoga Medicine 200hr Yoga Alliance certified teacher and a pre/post-natal trainer. She hopes to inspire women to live healthy, vibrant lives where they celebrate being fit, strong, and confident.