'Soul Cycle' style spin classes have taken Asia by storm. Approximately 45 minutes of Cardio to the latest music hits in a dark room, led by an inspirational instructor - we liken it to partying on the bike!
For a more 'serious' Indoor Cycling experience, check out studios that offer Road style classes. Expect challenging terrains and intervals, intense hills, sprinting on flats and some serious races. For the competitive, some fitness studios even offer a leader scoreboard, where you'll get to track your performance real-time vs. the other riders.
From CruCycle in Singapore, GuCycle in Shanghai, SpaceCycle in Taipei, Ride Jakarta in Indonesia, Ride Revolution in the Philippines, XYZ in Hong Kong, to Ryde, Tribe, Absolute Cycle and OMMO Studios in Bangkok...Indoor Cycling in currently one of the most popular boutique fitness classes in the region! Some other amazing ladies Leah Clark, Morgan Guth, Noël Nocciolo, Shay Kostabi, have also moved into being Master Instructors in the Indoor Cycling space.
For this series, we speak with a couple of awesome Indoor Cycling couples across Asia - In Conversation with the hot couple Héloïse Chong & Guy Wilkes from Ryde Bangkok.
Heloise is half French and half Chinese, born and raised in Toronto, Canada. Guy was originally from Staffordshire, England, and migrated to the Philippines at the age of 15.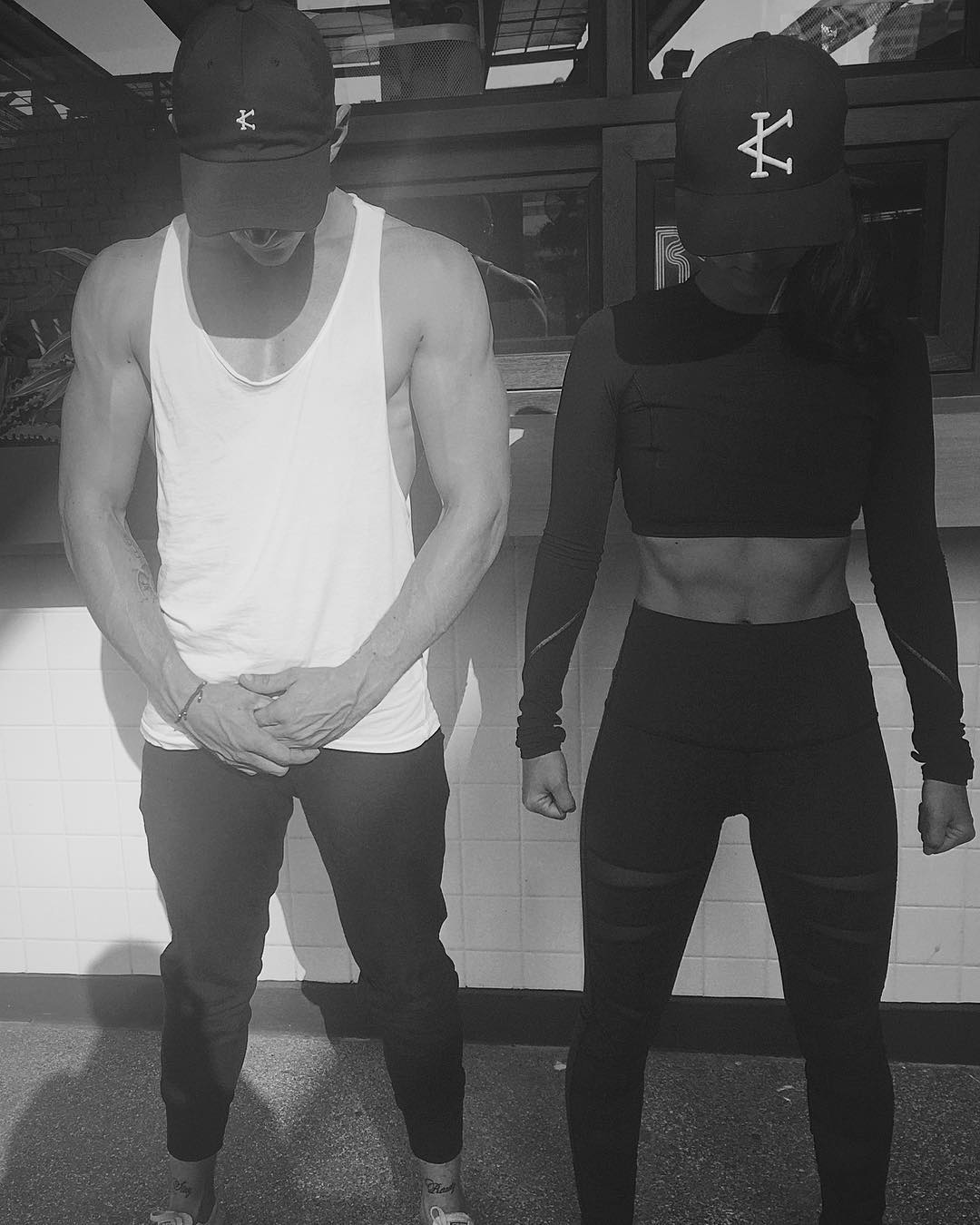 Why Indoor Cycling and what got your hooked?
Héloïse ("H"): It's a healthy version of clubbing! The community aspect of indoor cycling is what got me hooked.
Guy ("G"): To be honest, indoor cycling was something I fell into. A friend of mine had asked me if I'd be interested in becoming an instructor and although I'd never taken a class before, I was and am always looking to discover new activities. After learning how to teach, I was hooked!
How would you value your workout partner?
H: 11/10! He has helped me in multiple aspects. Always reminding me to take time to chill, to rest, as well as pushing me when i need him the most.
G: Having a workout partner or partners is something I've only valued recently. Within the past 2 years, I've been involved in group exercises and having the community aspect to working out really helps. The people and partners you have during these workouts hold you accountable.
What is the biggest benefit of working out with a partner?
H: Always having inspiration and motivation. These small factors help keep you on track.
G: It's the accountability aspect for me. Some days I just don't feel like training - I'm only human, however having people relying on you to help them, pushes you. Surrounding yourself with like minded people is a key factor.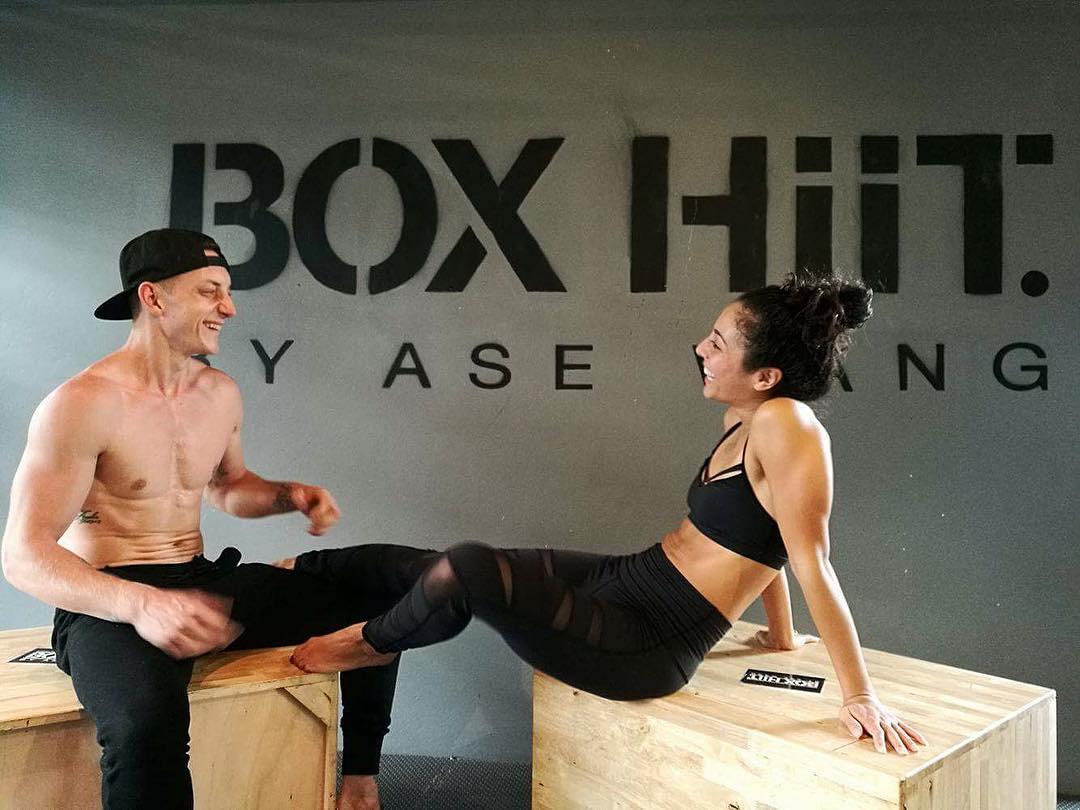 Would you prefer working out solo or exercising together? Why?
H: It depends on the workout and mood. Sometimes it's our alone time, sometimes it's our bonding time.
G: I enjoy both. There are some days I just want to have my own time and I'll do some kinds of workout alone. And on some days, I really need the push from her!
What are your morning rituals and how do you spend time relaxing together?
H: Before my eyes open, I go through my gratitude list. If i notice I'm tired or cranky, I ask for help from the universe to give me extra energy or to help shift my mood, then i do a protective visualization for the day. I then start my day with hot water & a pinch of pink salt + half a lemon.
Our healthy morning rituals include sipping on BulletProof Coffee with grass fed butter (my coffee is herbal). Yes, a chunk of butter in the coffee! As we spin/workout so much, we need to keep our fat and calorie intake high. We spend our time recharging, just chilling with each other, going to Onsen baths and massages.
G: I wouldn't say I have a ritual, although I can't leave the house without having Bulletproof coffee and grass fed butter! The coffee itself allows me to start my day right, as well as the butter gives us an additional source of fat.
Because we are either teaching or working out together, Héloïse and myself end up spending the majority of our time off under the sun - nothing better than some vitamin D!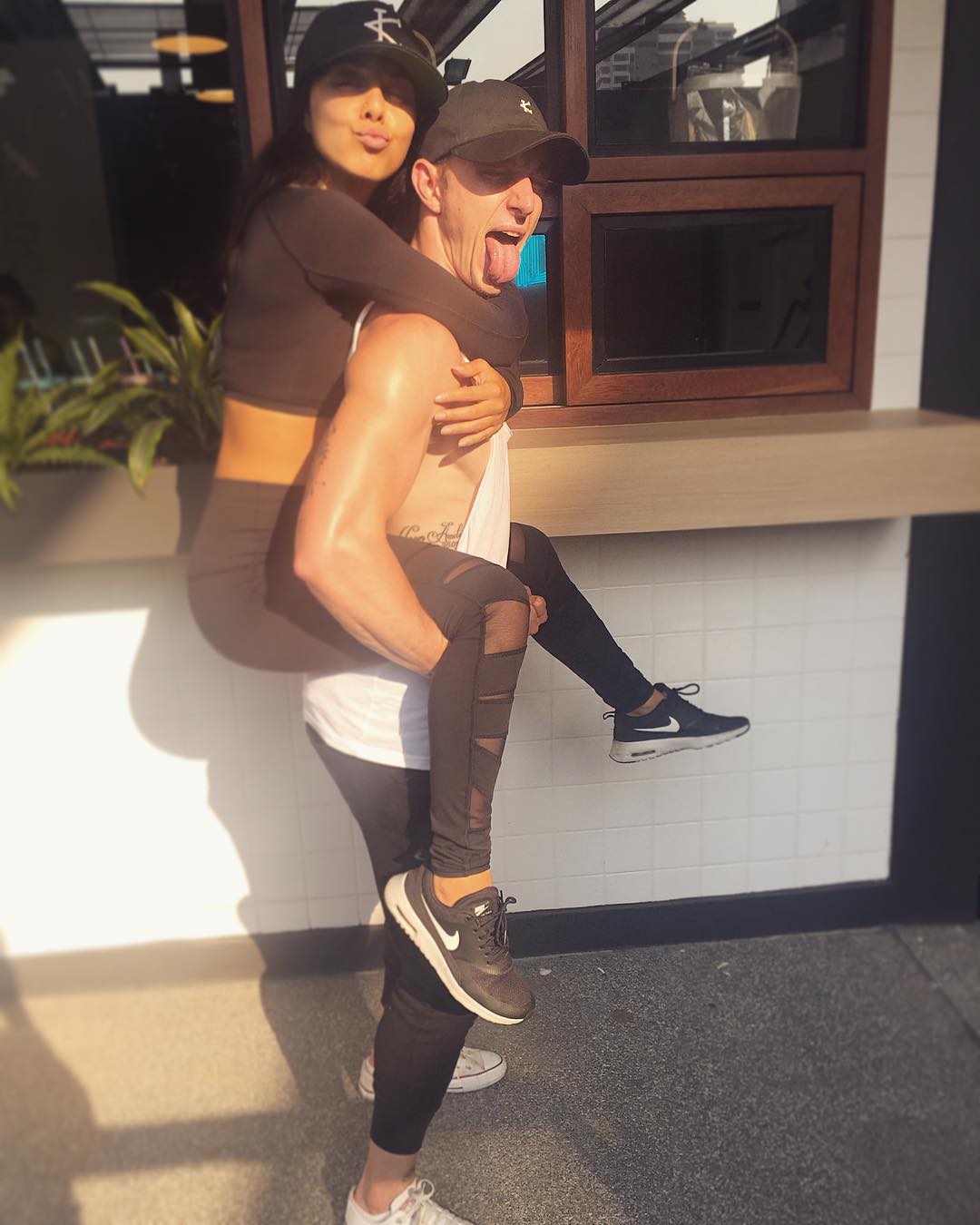 Do you think your relationship has made you healthier?
H: I'm healthier now, mentally, physically and spiritually. Having the right support will help you propel in any aspect of your life. His support and love for me has helped me in so many ways.
G: Yes, I believe I'm a healthier human being after meeting Héloïse. Her diet is exceptional! So it keeps me in line as I'm always the first person to reach for the cookies!…and cake…and chocolate….
What's your philosophy in maintaining the balance between Busy and healthy lifestyles?
H: My philosophy is: Life is made of the exact amount of balanced and imbalanced moments. Yes it's hard to juggle all of that, however there's a time and place for everything. Trust that everything is happening for a reason and in perfect timing. Like Nature, it does not rush or have anxiety. It blossoms when it blossoms, it grows when it grows and yet everything gets done.
G: Honestly, from my personal experience, it can be if there's no organization. Before becoming a fitness professional, I had a full time corporate life - living out of a suitcase for most months. Training helped me maintain a healthy lifestyle whilst away for work. It's just about finding what works for you and what you are able to make time for. If you want something badly enough you'll make it work.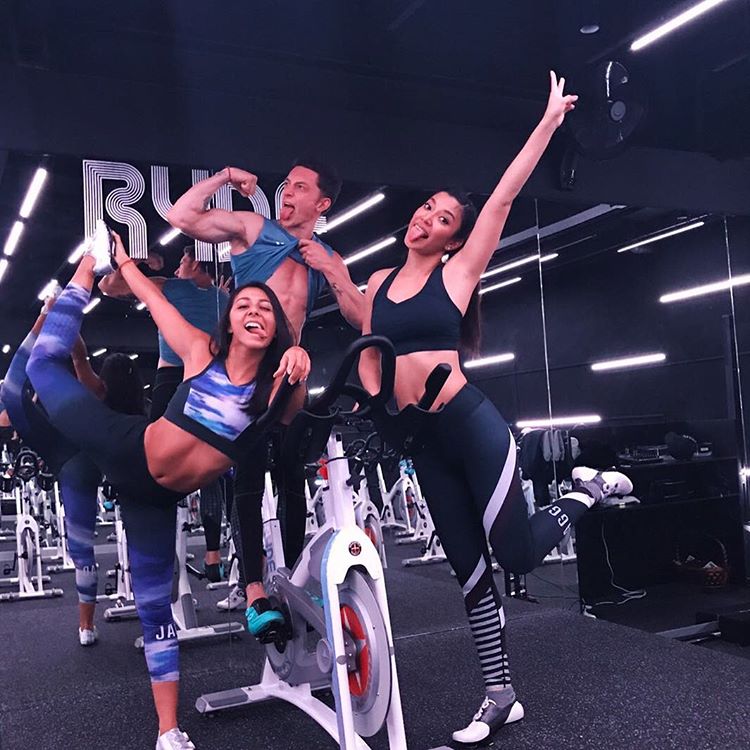 Could each of you provide a quick tip to Busy Women who are having trouble sustaining their fitness routines or are just about starting to exercise?
H: Start small, it's way too overwhelming to change your diet and have a completely new routine. Start with something as simple as having water and lemon every morning upon waking up. Then find a work out you enjoy - don't force yourself to do something you don't want to do. You'll end up hating exercising, so try new things, be open minded and I'm sure you'll find something you love.
G: Find a community in which you're surrounded by people who have similar goals. Engrossing yourself in group fitness like Indoor Cycling or CrossFit (just to name a couple) will help you maintain a consistent training program/schedule. Be open minded! Not everything available is going to float your boat, get involved in as many activities as possible, eventually you will find something you love to do!
With diet, small changes are the way to start. Changing what you eat and do during the morning will impact the rest of your day.
Do you see your partner as a competitor or a supporter?
H: I see my partner as just that…my partner. A partner for me is your support, your rock, your best friend, your everything! As a whole, he supports me, whether it's a shoulder to cry on or to give me feedback on my classes.
G: Héloïse is definitely my support system - in all aspects of my life. I always look for her opinion whether it's to do with teaching or lifestyle in general (and vice versa). She's my partner, best friend and teammate. 👍🏻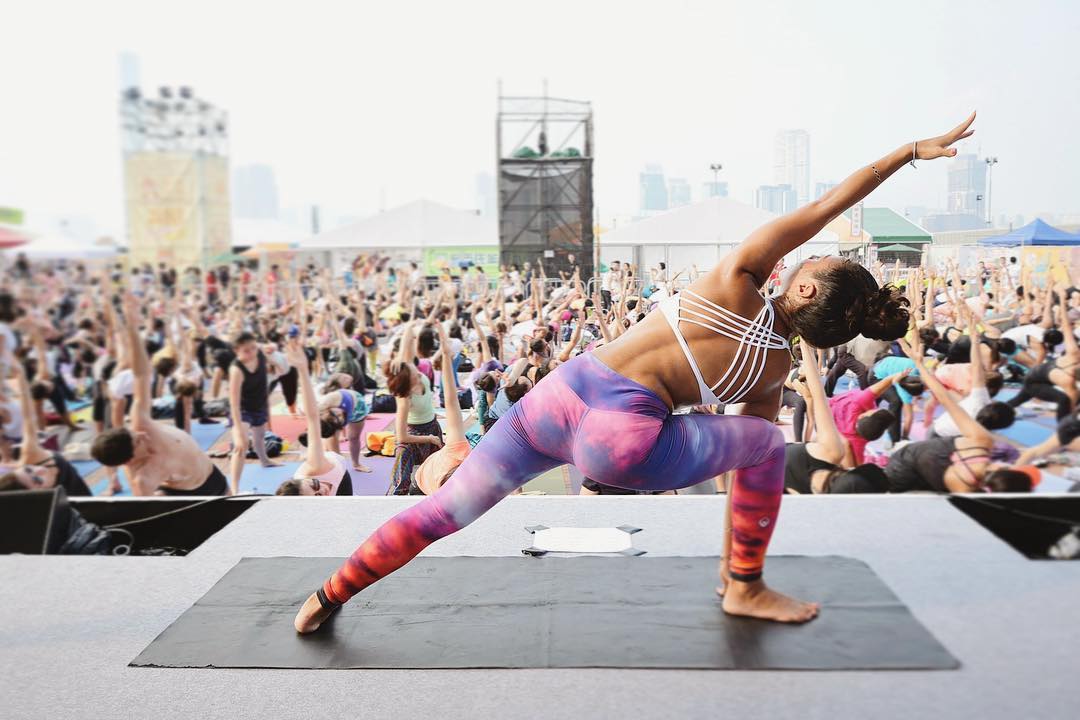 What are your views on Women Empowerment in Asia?
H: Happy to be alive at this time during this rise of consciousness within women. Particularly in Asia, I feel like things are just getting started.
G: I feel that women leading in business and fitness within Asia is something that is very fresh unfortunately. However, on the flip side, it now allows women who are taking the bull by the horns and running things their way an opportunity to showcase their individuality, which I think is great!
Who would win the fight against Batman?
H: Unicorns!
G: Thor.
Favorite partner workout?
H: Anything that has him lifting me ;P
G: For me, my favorite workout movement is the ring muscle up. It's a gymnastics movement that focuses on your rhythm and core strength. I love doing these! The more the better!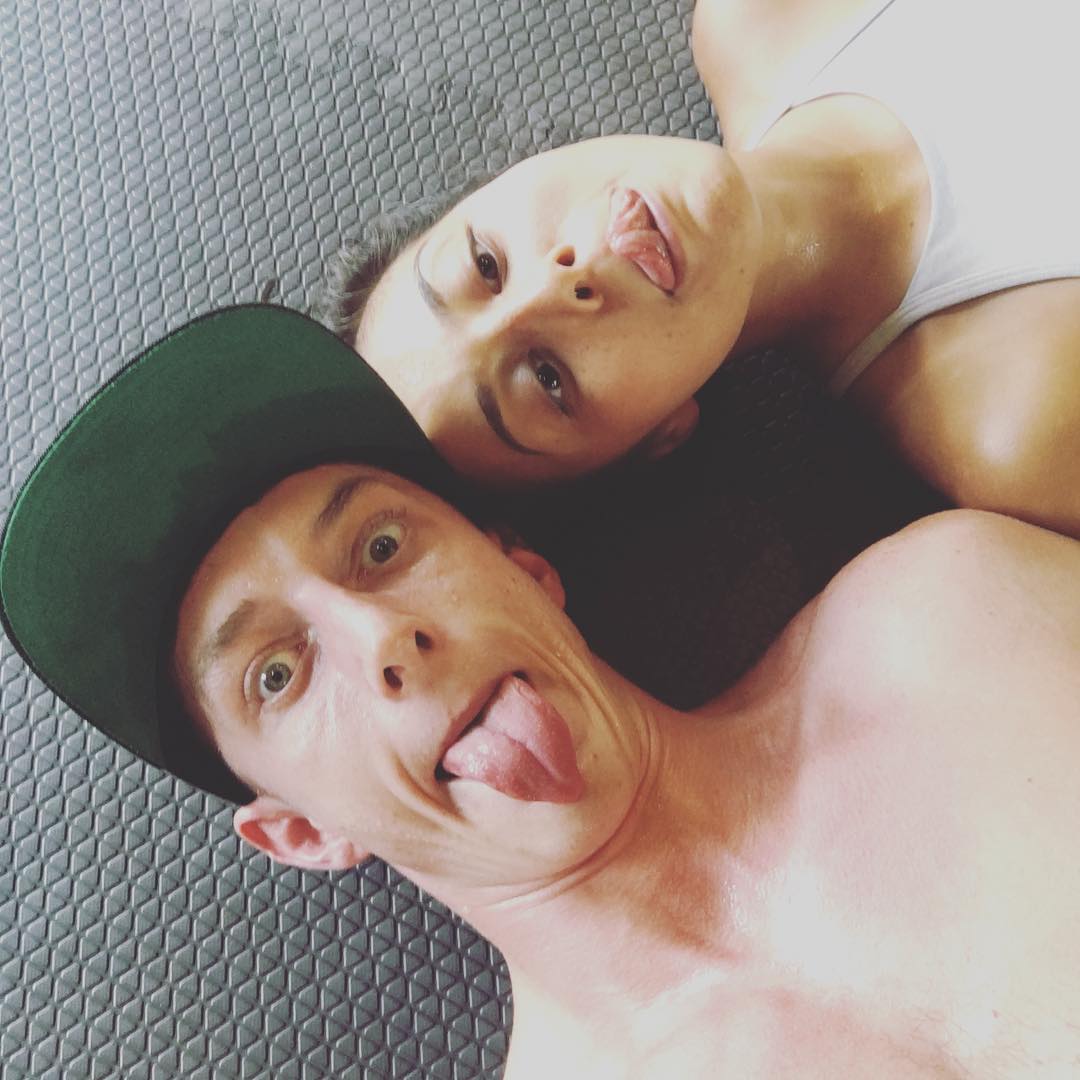 ---
Looking for a SweatBuddy? We can help connect you with one based on your fitness goals & activities you like! Your journey to finding your SweatBuddy or tribe of SweatBuddies starts here - Singapore; Rest of Asia