Centered on a community of people with similar passions, Boutique Fitness gyms are designed to provide personalized, fun and feel-good experiences.
"More than just a workout"
From Soul Cycle, Barry's Bootcamp, Barre 3 to 1Rebel, Psycle, Core Collective in London, and Absolute You, Studio Fitness, FIRE in Asia...the beauty of Boutique Fitness lies in the great vibes, communities and experiences that will leave you with a positive state of mind.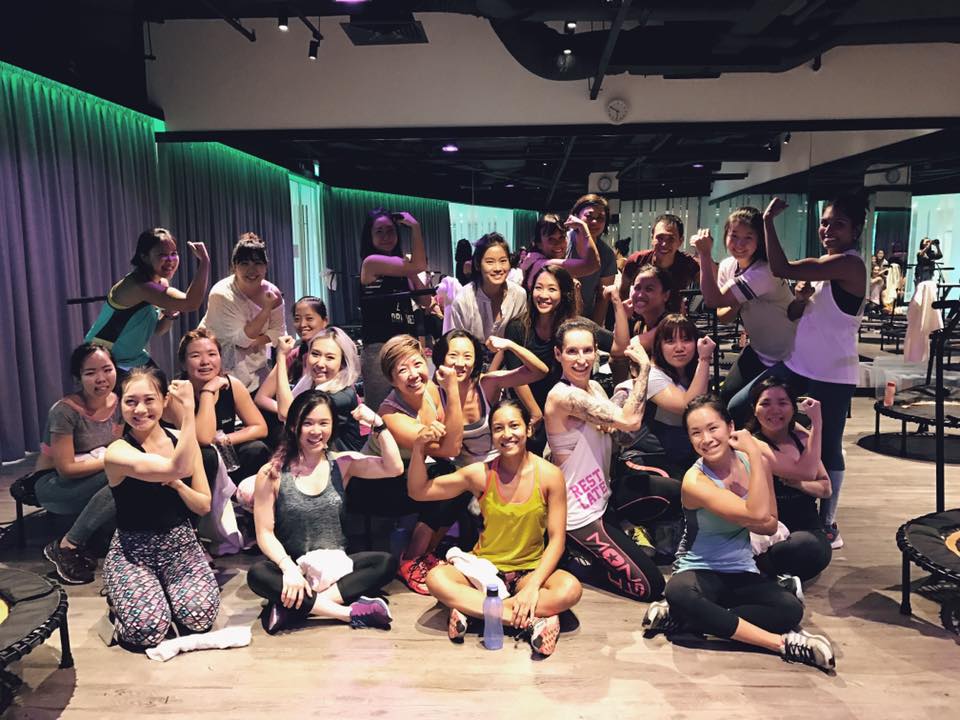 Whether it is bootcamps, weightlifting, bonding over burpees or riding to Beyonce, find the instructor or workout that is fun to you so that it becomes enjoyable, rather than a chore! Sweat, find platonic love, take selfies and create meaningful friendships. In addition, the bulk of boutique gyms adopt a pay-as-you-go model vs. the relatively less flexible contracts by big box gyms.
We invite our Community Ambassador, Meaghan See, who was in private practice by day and instructs at 2 Boutique Fitness studios (Anthem & WeBarre) by evening / weekends to share more!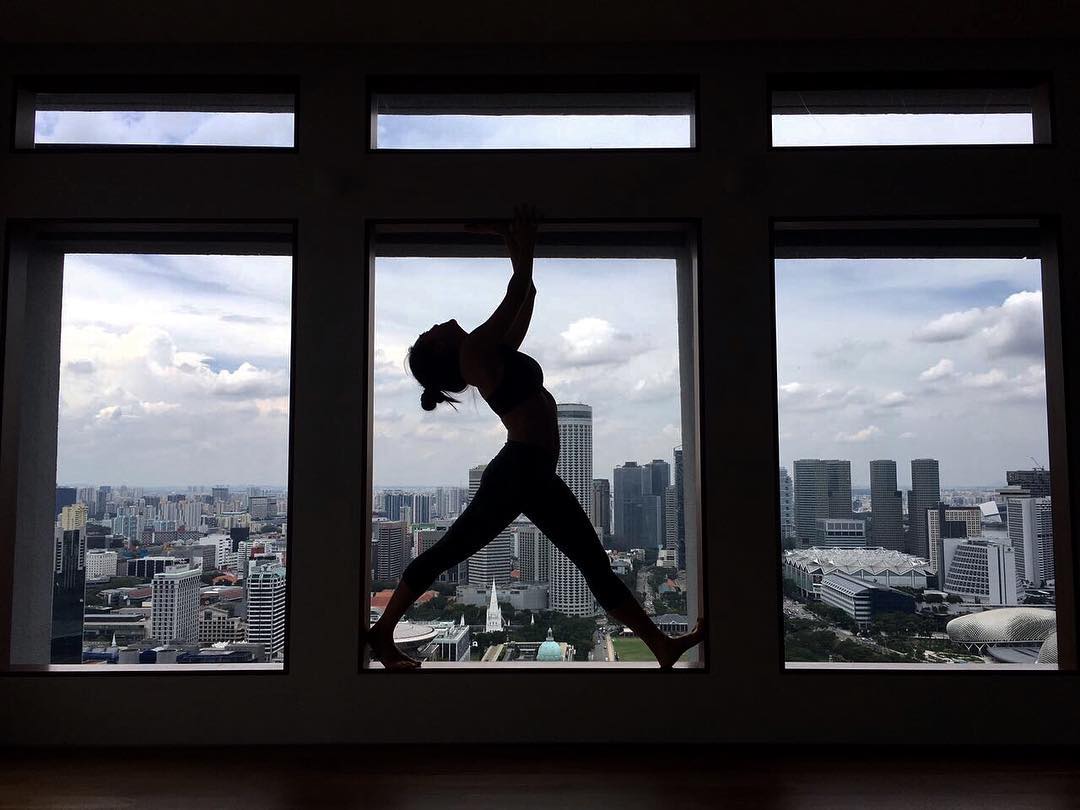 The Boutique Fitness studio scene in Singapore (and many key cities in Asia) has seen an increase in number, as well as avid supporters in recent years. Boutique Fitness studios, or gyms, focus on group exercises and mostly specialize in one or two fitness areas, with a much smaller space than traditional gym chains. With the introduction of Boutique Fitness studios such as WeBarre, CruCycle, Anthem, Ritual and the latest string of F45 studios, it is no surprise that many of you and the people you meet would have either heard / tried classes in one of these boutique gyms or already is a committed member of the gym(s).
With an average price tag of S$35 per class and a monthly unlimited membership of S$250 and above, what is it exactly that draws people to these specialized gyms? Will this upward trend continue?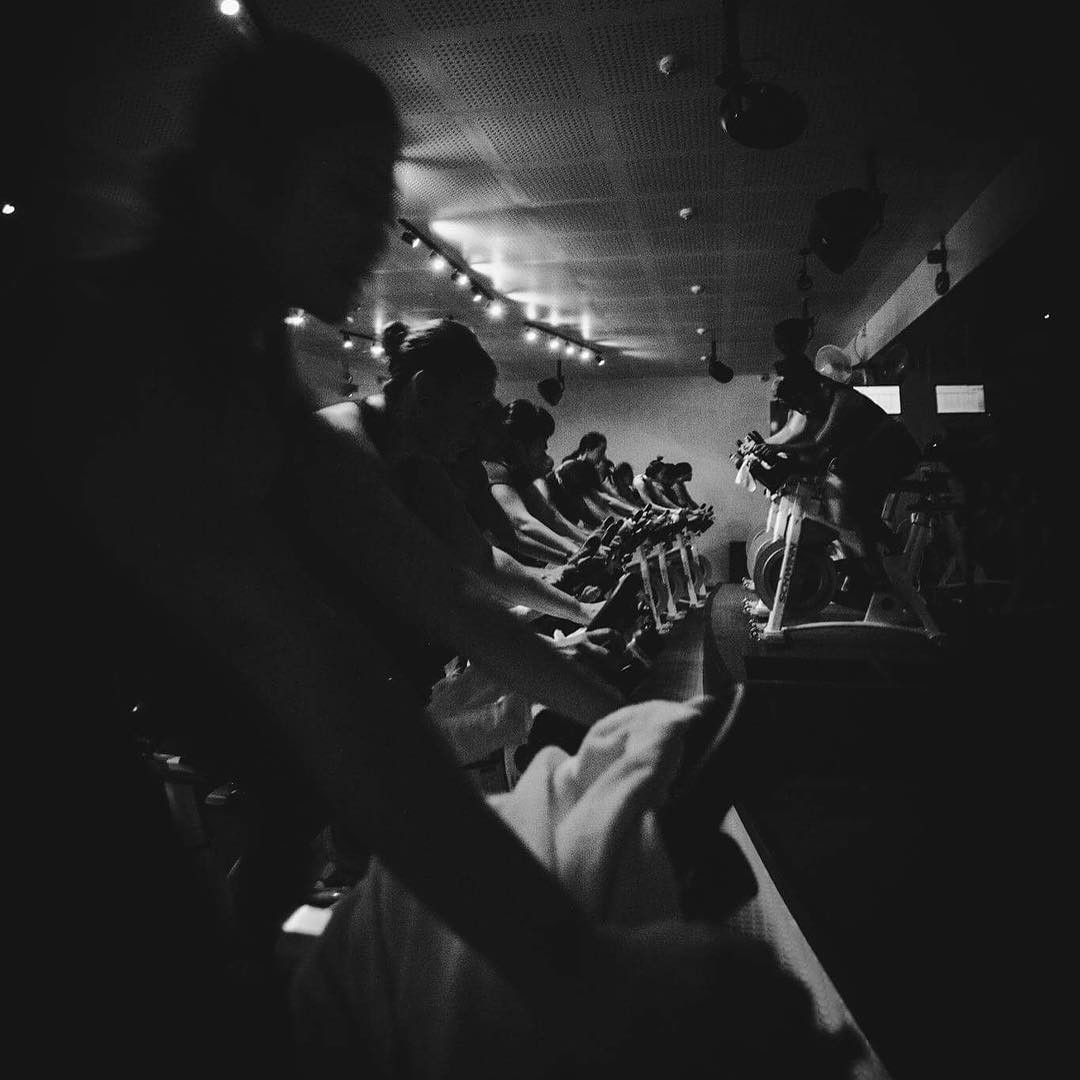 Being privileged to be an instructor in both WeBarre and Anthem, a barre studio and an indoor cycling studio in Singapore, I see and know what goes on behind the scenes before, during and after each class. More importantly, the amount of detail and attention that goes on before the studios look the way they look and smell the way they smell.
Instructors and the front-of-houses are trained to provide an intimate and personal experience for each person that walks in the studio. We learn each client's names, their ailments or injuries if any, their motivation for signing up for the classes, shoe sizes and even one's preferred bike number!
Community is paramount – we endeavour to get our clients to be as comfortable in the studio as possible, by creating a second home experience, an oasis amidst the hustle & bustle. Scented candles, a cozy seating area where sitting on the floor is definitely more than welcomed, quality shower products, songs from a curated playlist playing in the background, to even the occasional pets hanging out at the main studio area when instructors or clients bring them along.
In the class studios, towels are set on each mat or bike for the clients, including the equipment to be used for each class. Sweat is wiped, strands of hair are vacuumed, the studio is aired and re-scented to make sure clients enter the studio feeling fresh and ready to start their class.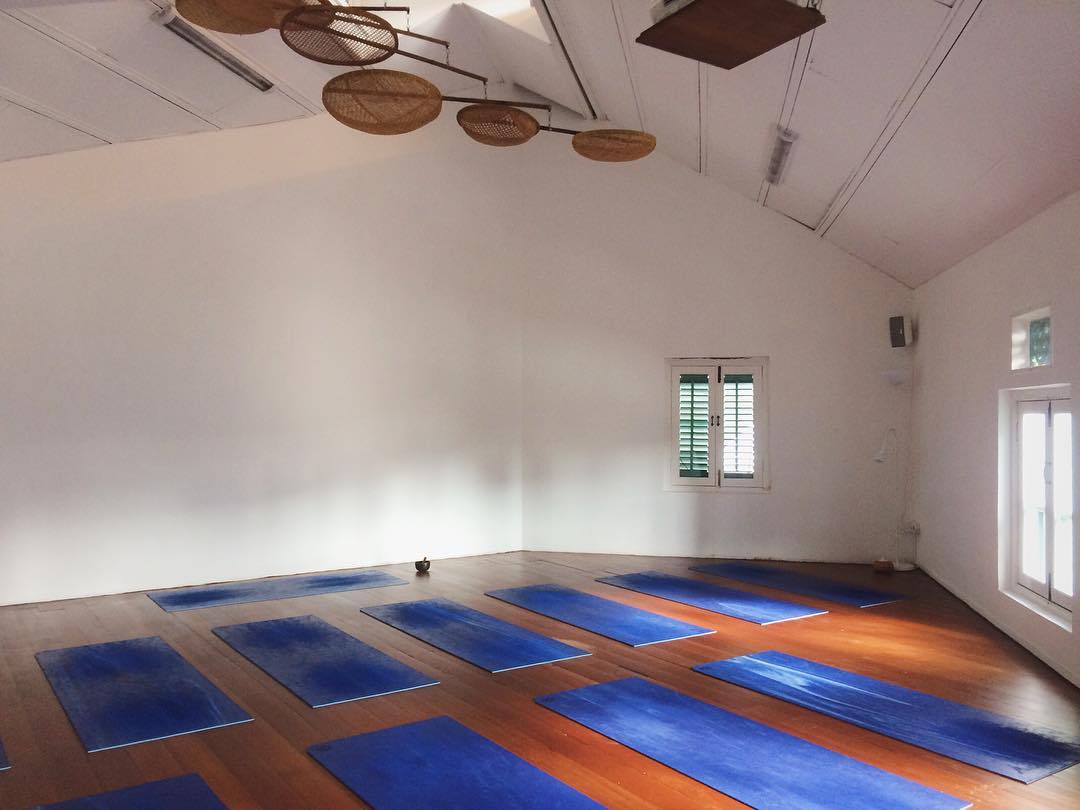 The magic, of course, happens in the forty minutes to one hour that goes on in that class. Instructors are trained to write and execute class plans that will ensure clients are pushed to their limits. At WeBarre, we pulse & plié, shakes and burns will be felt, and sweat is a must. As we always warn our clients, the hardest part of class is walking down the stairs after their one hour with us. At Anthem, instructors see personal bests being broken in their classes every now and then and trust me, we feel immensely proud when this happens; almost like we too have broken a personal best record. Whether one has not exercised in years or is a seasoned athlete, it is guaranteed that clients will walk out of class feeling that bit of euphoria of having accomplished something for the day.
Beyond that one hour that our clients know of, I can assure you that instructors think about our class plans daily. At WeBarre and Anthem, we make our own playlists, ensuring each song matches the range of beats per minute (BPM) we were trained to work with – that each song flows smoothly to the next, that each song suits the different segments of the class, that each song will push the class to work that bit harder, and of course, that one workout differs from the next in a small to big way so that clients will not be bored of our routines.
I promise you that for each Boutique Fitness gym you step into, and for each class you attend, so much more than an hour goes in for all those who try to make the experience as unforgettable as possible.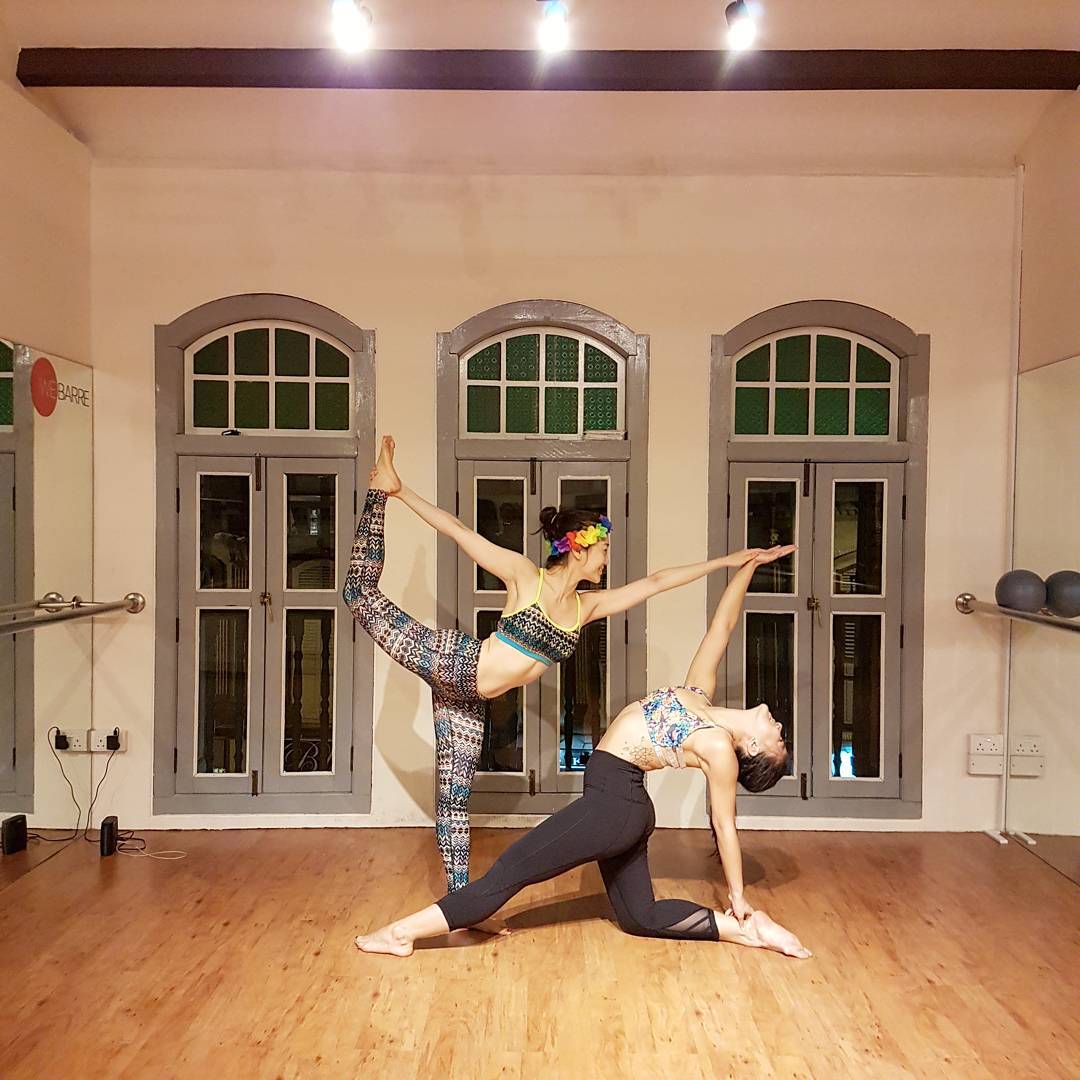 What's Next for Boutique Gyms?
I am no forecaster of the future for boutique gyms or fitness gyms in general, but I am excited for what's to come for Boutique Fitness in Singapore and in the region! The industry is still young and while Singapore is a relatively small market, the success of boutique gyms is being proven every day. With that, there will no doubt be expansion either locally or in the region for studios that may have reached a saturation point in Singapore. Either way, the fitness trend here and in the region is on the rise and none of us are complaining about that.
Article contributed by #TEAMBUSYWOMAN Community Ambassador Meaghan See. Meaghan is also a Brand Ambassador of Puma and was featured on Prestige Singapore.
Catch Meaghan this Sunday at our Nourish Your Connections Event!
---
With everything from dance cardio and indoor cycling to barre, boxing and HIIT (high intensity interval training), discover the gyms near you that targets your specific goals (sculpting, lean, get strong) and exercises that make you feel-good.
We have created a highly curated list of Boutique Fitness studios that we & our Community love - let's get those endorphins going!
COMING TO YOU REAL SOON.
Want to be the 1st to hear about this? Drop us an email with the title: 'BROC & BELLS'. [email protected]