Our "Busy Woman" leads a Busy lifestyle. She dreams. She travels to explore the world, grows, acknowledges her flaws, is committed to bettering herself and finds the time to fit in her priorities. She places her health & wellness as her priority and is passionate about reaching out to other Women to inspire them to lead an active & healthy lifestyle too.
Singapore, 14th May 2017 (Sunday)
Journey into the Garden on a Sunday morning...
CONNECT with your intuition & feelings. CONNECT with your environment. CONNECT with your bodies. CONNECT with nature.
CONNECT with like-minded Busy Women.
PLAYGROUND: Shangri-La Hotel (Banyan Deck) // 22 Orange Grove Road
Event Format
9:30am – Registration starts
10:30 – 11:30am – PLAY: WeBarre HIIT with Meaghan (WeBarre, Community Ambassador with The Busy Woman Project) & Ming (Chief Instructor at FlyWith Fitness, WeBarre)
11:30 – 11:45am – HYDRATE
11:45 – 12:30pm – GROUND: Yoga + Gong Bath with Suraya Sam (Founder at Strala Yoga Singapore)
12:30pm onwards – Refuel & Mingle (Acai bowls by Coocaça, Pop up by Ashley & Co)
This session is BYOM (bring your own mat). Complimentary parking available upon request. Please bring along your shoes, towel, water where appropriate.
Wet weather plan: Shangri-La Hotel (The Pavilion Ballroom)
PLAY: WeBarre HIIT
Sweat session by Meaghan See & Ming Lim - Get in touch with others
Join WeBarre Instructor & The Busy Woman Project Community Ambassador, Meaghan See + Chief Instructor at FlyWith Fitness, Ming Lim as they take you through the workout to awesome #GIRLSQUAD hits...all with a SweatBuddy!
Get ready to pulse, burn & PLAY to hits by the biggest female artistes around!
Barre is the effective workout that celebrities swear by including Madonna, Victoria Secret's Angels and Ryan Gosling. The ballet roots and body resonates with women looking for an exercise that creates long & lean muscles.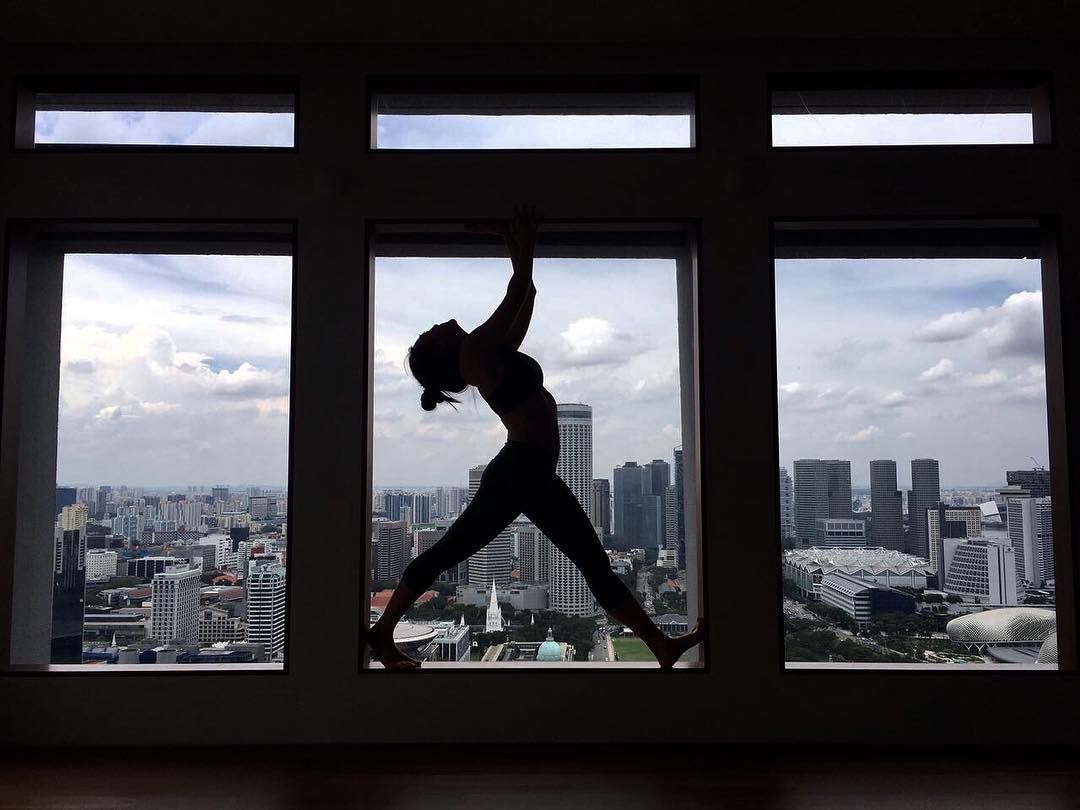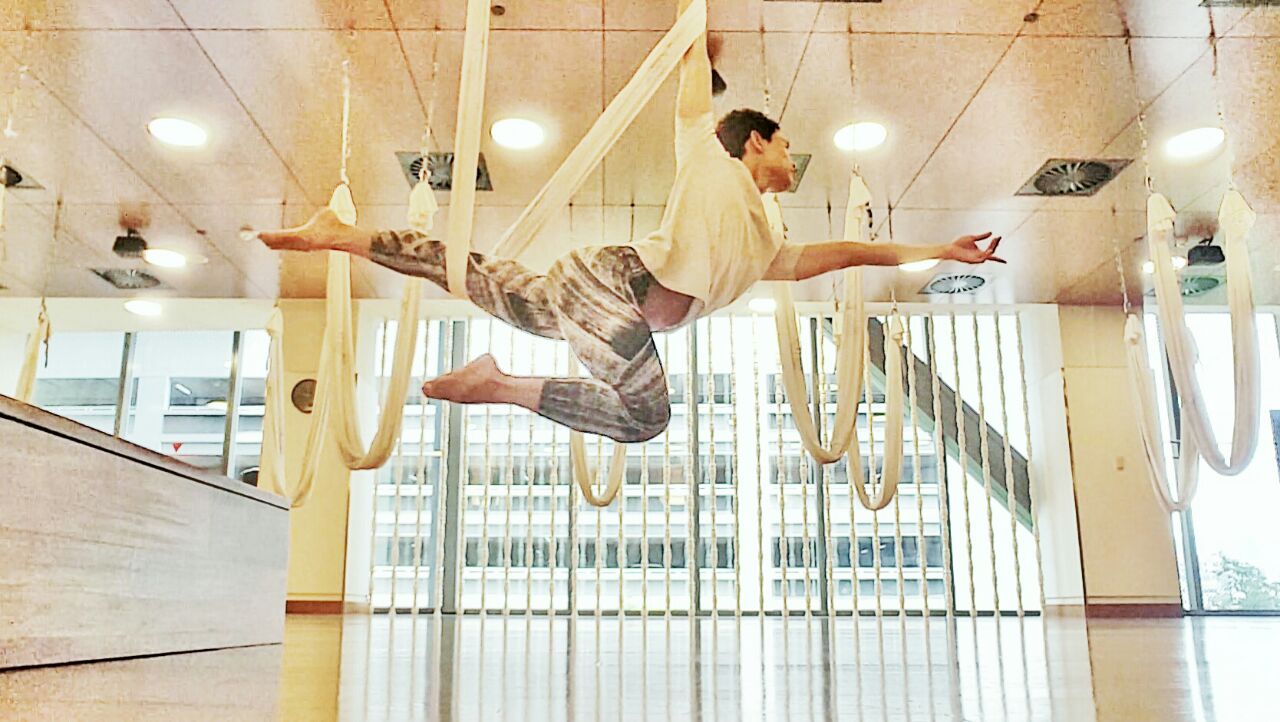 GROUND: Yoga + Gong Bath
Relax session by Suraya Sam - Get in touch with yourself
Immerse yourself with easy Yoga poses, breathing exercises and Sound Therapy. During Savasana, the Gong is played to create soothing and resonant sound vibrations. By bringing the body's resonance back into balance, you feel relaxed & lighter, bringing a sense of well-being and helping to reduce stress levels.
"Every time you do any type of exercise, not just yoga, remember to feel your body. Not in order to judge it, but simply how it feels. Is it strong or weak, loose or tight? It sounds simple, but reconnecting with your body without judgement is the first step to experiencing your surroundings." - Sue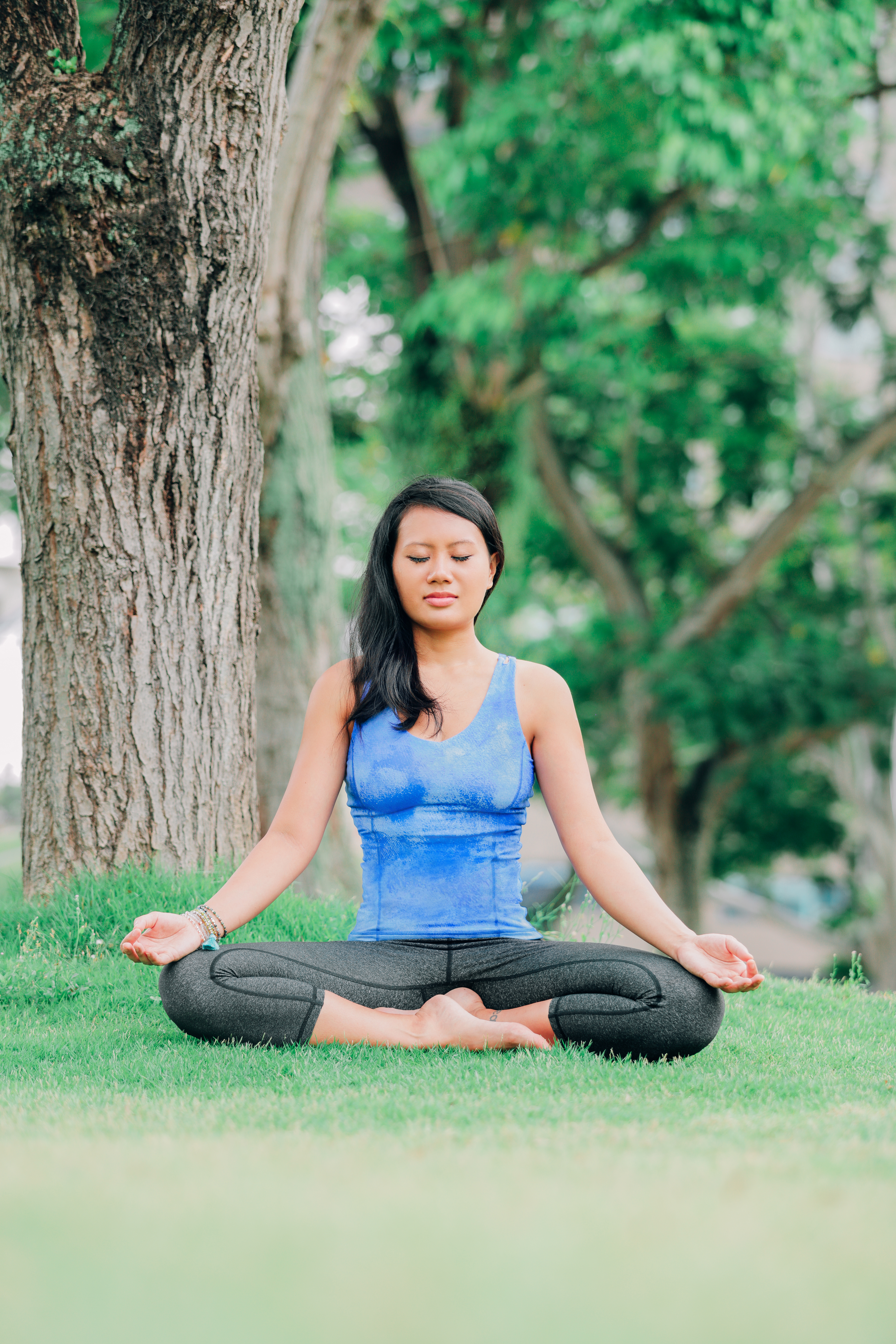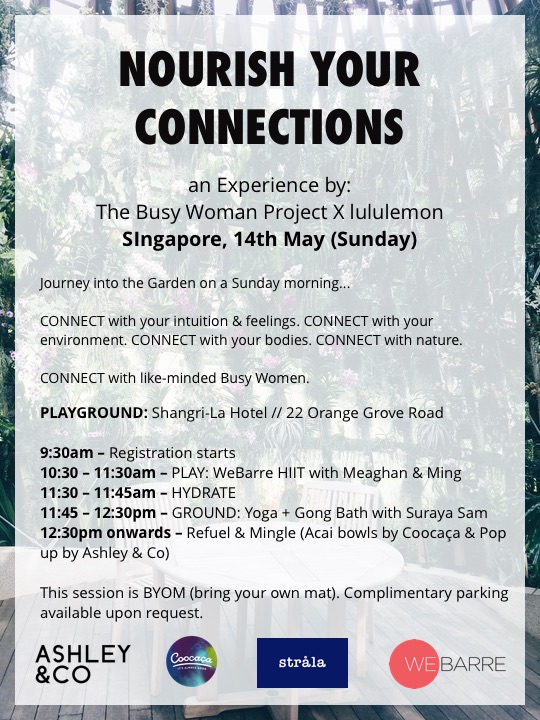 ++++++++++++++++++++++++++++++++++++++++++++
About The Busy Woman Project:
We are Asia's Community for Busy Women to live, feel and be better.
Our mission is to connect, empower & inspire Women to be happier and healthier. We do this by making healthy living (mentally, physically and emotionally) easy, efficient and sustainable for Busy Women, with a focus on Health, Boutique Fitness & Wellness experiences.
We offer ladies an online platform, as well as on the ground sweatworking experiences, which were previously held in Singapore, Hong Kong, Bangkok and Shanghai.
We also place emphasis on supporting For Women brands in Asia, encouraging our Community to do their part For Women and consume with purpose.
By bringing together a community of like-minded women, we want to create a safe space to make connections and be supported, and where people can easily share their thoughts on their health, social and business lives, thereby creating more time to take action, and have the ability & health to be Busy!
Moving forward, we aim to continue providing more tools & curating experiences to simplify & improve the lifestyles of Busy people to become healthier and happier as a whole.
About lululemon:
Founded by Chip Wilson in Vancouver, Canada in 1998, lululemon is a yoga-inspired, technical athletic apparel company for women and men. What started as a design studio by day and yoga studio by night soon became a standalone store in November of 2000 on West 4th Avenue in Vancouver's Kitsilano neighbourhood.
The vision for the store was to create more than a place where people could get gear to sweat in - to create a community hub where people could learn and discuss the physical aspects of healthy living, mindfulness and living a life of possibility.
About Meaghan See:
The Busy Woman Project Community Ambassador Meaghan believes that time can be made for anything that has an importance in one's lives - for her, having an active body, and in turn, an active mind, places first in her everyday life.
Kicking start the day with a run, a yoga class or an indoor cycling session at Anthem where she teaches, followed by her day job or errands, and ending off the day with teaching at WeBarre (or Anthem), has become routine for Meaghan.
Fueling each day with the endorphins she obtains post-workout and post-teaching, Meaghan is a self-confessed fitness adrenaline junkie who constantly challenges not only herself, but also her clients, to push themselves further to get stronger each time they attend her class.
Meaghan has recently taken her running adventures to the next level, participating in various half-marathons to prepare herself for a marathon she had randomly registered for last year, in a city she loves - the San Francisco Marathon.
Meaghan is also a Brand Ambassador of Puma and was featured on Prestige Singapore.
About Ming Lim:
With Aerial Yoga, Barre and Pilates, Ming has been constantly changing the way people move for over 5 years now. Through teaching at places such as Upside Motion, WeBarre, Virgin Active, Platinum Yoga, Trium Fitness and now his own movement space called FlyWith Fitness - bringing to the people at the Upper Serangoon area, the chance in discovering their new favorite way to move.
About WeBarre:
WeBarre is one of Singapore's most popular boutique fitness studios, bringing together the best of ballet technique, yoga, pilates & strength training. Sweat, strengthen your pelvic floor & core and sculpt your body through graceful but impactful movement, fuelled by uplifting music and in the company of like-minded barre enthusiasts. Group classes include Barre HIIT, pre and post natal workouts.
About Suraya Sam:
Suraya is the owner of Asia's first Strala Studio. Yoga is a personal journey that started in 2009 as a form of physical healing. Living with her family in Peru's mountainous Sacred Valley nurtured a strong connection with nature that inspires her teaching. You'll find that her class empowers you to deepen the mind-body connection as she guides you to find self love, kindness, strength and peace from within. With practice, these benefits will reflect on the mat and your lifestyle.
About Strala Yoga:
Stråla Yoga is a revolutionary approach to guiding feeling and movement, which gets people radiantly healthy, free, creative, and happy.
Strala was created by Tara Stiles, drawing on her background in classical ballet and choreography, as well as her long-time personal practice in yoga. Tara trained with Paul Taylor Dance Company choreographer and dancer Eileen Cropley, and began her yoga study in the 1990s with her ballet teacher, Rory Foster of American Ballet Theater.
​
The science and movement of Strala is also guided by Mike Taylor. Mike studied mind-body medicine at Harvard, and complementary medicine at Oxford. He has practiced Eastern movement and healing, including tai chi and qi gong, for 30 years.
Strala Yoga Singapore is the 1st Strala studio in Asia.
About Ashley & Co:
Ashley & Co is a modern day scent company. What began over ten years ago as a unique collaboration between a husband and wife duo in Auckland, New Zealand is now a growing, creative brand.
With retailers throughout New Zealand, Ashley & Co now extends its reach to include Singapore and – soon - Australia.
The Ashley & Co collection spans 6 signature scents and includes over 30 products, including soothe tubes, home perfume and liquid soaps.