You know how some people simply radiate positivity and good vibes? That's how #TEAMBUSYWOMAN felt when we first met Shay! Shay is a Master Trainer and Mentor for multiple brands, with her most recent venture taking her to Asia – she is currently engaged by Space Cycle to help with the studio's Indoor Cycling and Barre programs in Taiwan, Beijing, as well as Shanghai in the near future. With a fitness revolution happening in Asia, Shay is excited to be at the helm of it!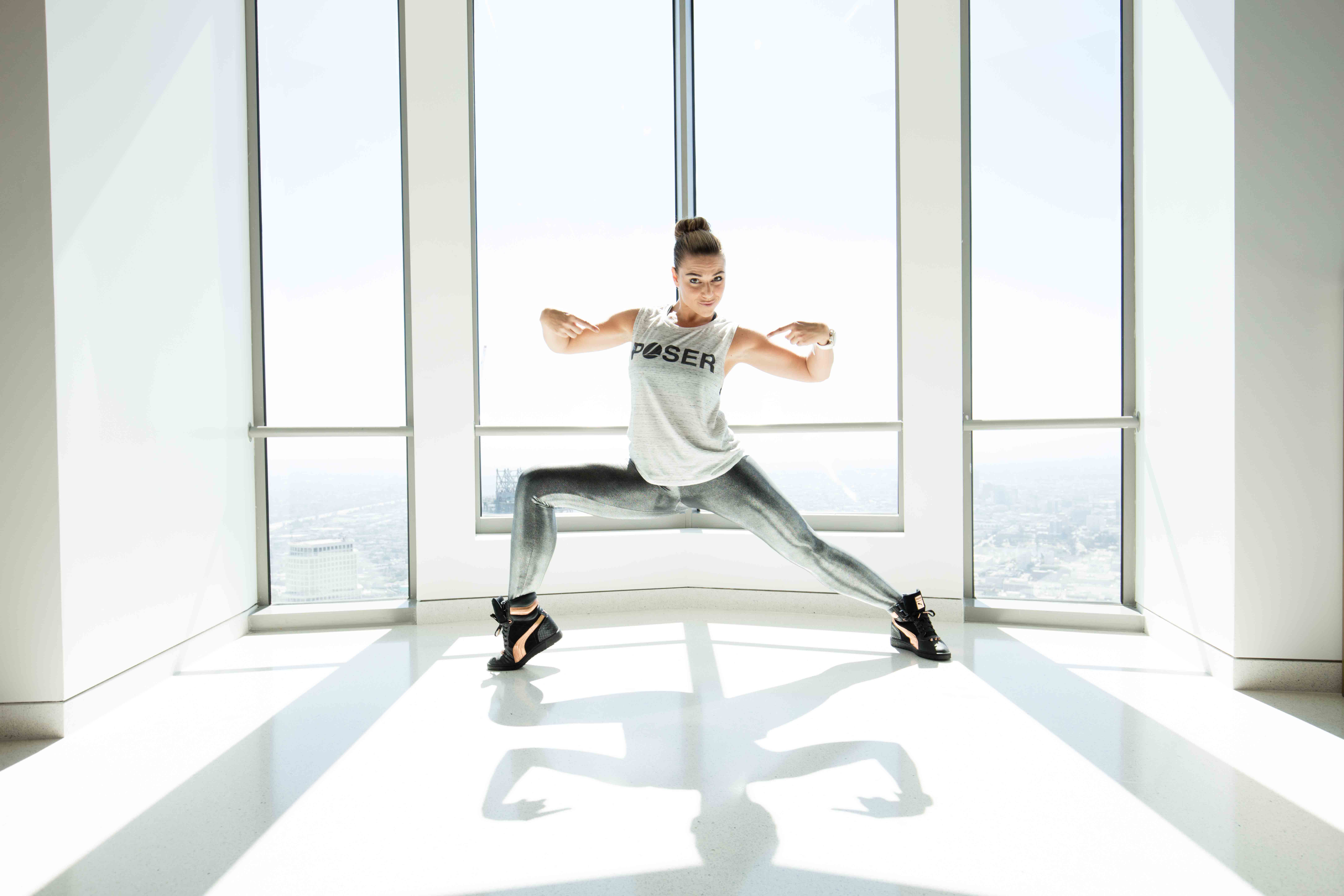 Shay was previously with Flywheel in New York and has fitness certifications ranging from ACE certified Movement Specialist to Schwinn Cycling and Ballet Barre. If you aren't impressed yet (because we certainly are!), she is the creator of her own class, PowerLines – think a combination of barre, dance, yoga and functional training to the music. Together with her fitness photographer boyfriend Jesse DeYoung, she also cofounded The Local Skill, a creative wellness community to merge art with health & fitness.
Having studied classical theatre, Shay's interest has always been in sharing stories – whether it is through acting, theatre or as an instructor in class. In her bid to land a role in a commercial, Shay took part in a 100-day program that was very strict with the participants' diet and fitness regime. The whole process changed her "physically, mentally, emotionally and spiritually". Despite coming out of the training fitter and stronger, she soon realized that she was extremely judgmental about what others ate and slightly obsessed with her workout routine. Fortunately for Shay, she was able to quickly discern this – although what she learnt was beneficial in terms of willpower, nutrition and workouts, she wanted to continue to do this for herself, but in a more balanced manner. With that mindset, Shay then started working in a fitness studio in New York, and her career blossomed from there.
Today, as a Master Trainer, Shay strives to help inspire and awaken that passion for teaching, especially in her trainees that may have gotten jaded over time. "You know how when you enter into something with excitement, and then it becomes a job, and suddenly you have no idea why you're doing it anymore?" We think that this is something we should all be conscious about in our everyday lives too – be it in our careers or relationships – to never let the mundane daily struggles we face overwhelm us and cause us to forget why we love, what we love, as well as who we love. And to constantly reevaluate what we are doing and whether they are helping us to live better.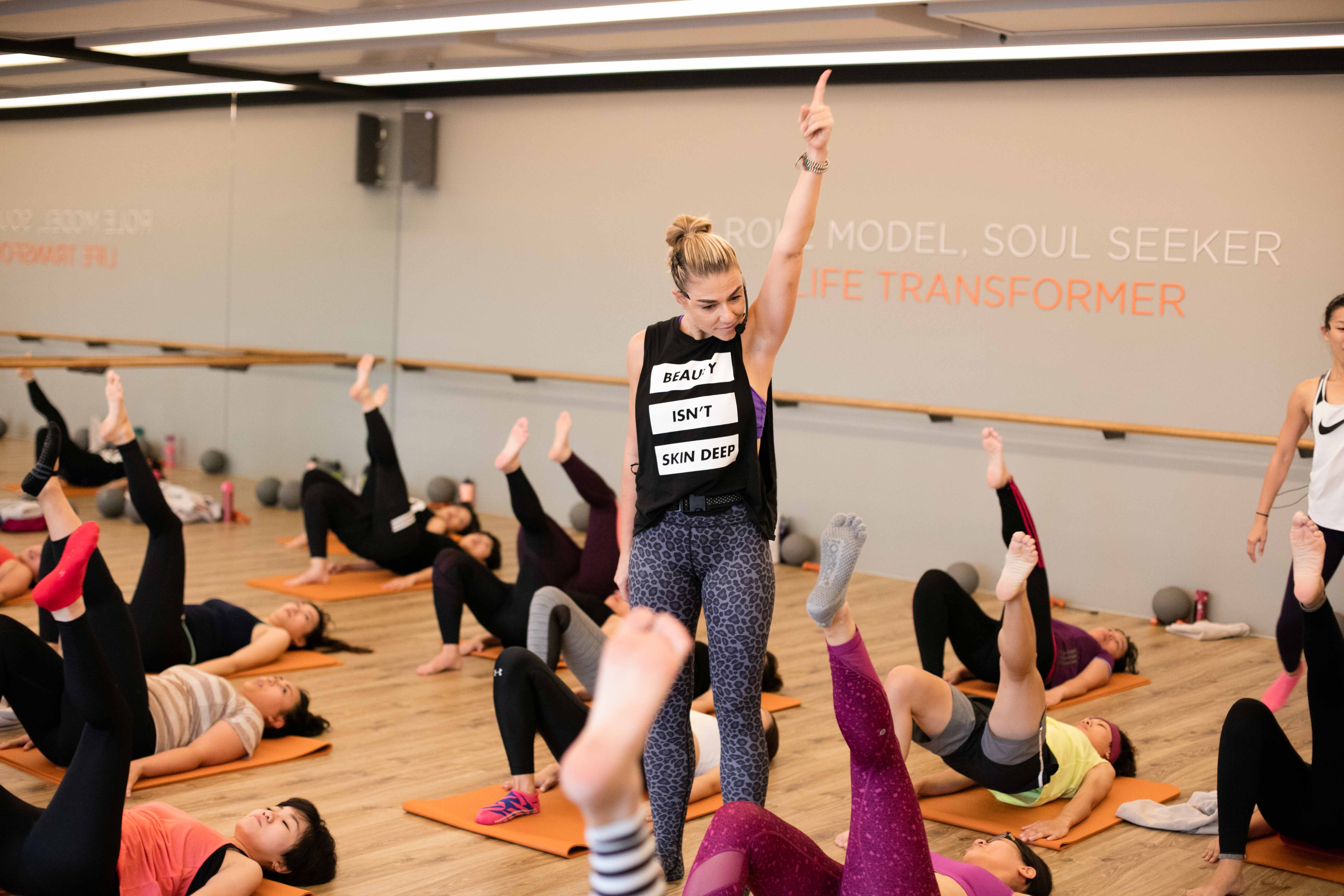 "Be Courageous and Be Kind"…
…both to yourself and to other people. As a celebrity figure in the fitness & wellness industry, Shay also combines her passion for sharing stories with her experiences from her own personal journey and aspires to help women, in particular, avoid the same pitfalls that she went through – to listen to your body, workout in moderation and not be obsessed.
"I want to get you excited about working out – to see and enjoy fitness as part of your lifestyle that enhances your life!"
Shay derives satisfaction when she sees women evolve over time, gaining confidence and opening up to trying something new…and we couldn't agree more. We want you to get out of your comfort zone, and make an effort for fitness & health to be part of your lifestyle! We want you to live better.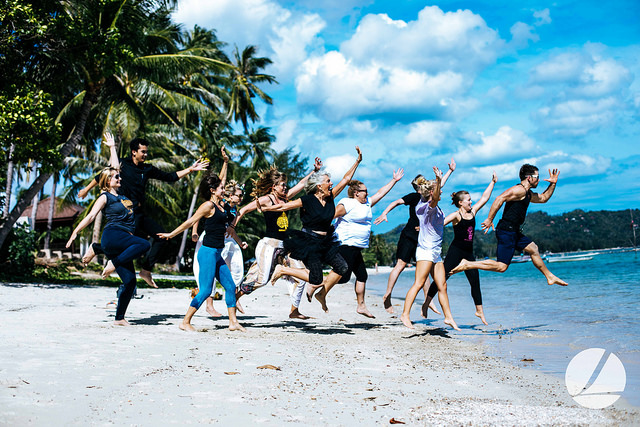 +++++++++++++++++++++++++++++++++++++++++++++++
Shay Kostabi X The Busy Woman Project presents #SHAYKITWOMAN: Adventure Out, Workout & Be Rewarded!
"No time to workout?" "Travelling and can't find a space to workout…?"
How about some barre at the bar, mountain climbers at a mountain peak, or lunges in the lounge?
Inspired by adventure, art, community, courage & travel, The Busy Woman Project has teamed up with Shay Kostabi to share with you Mini Adventures for Busy Women, by Busy Women!
From 5th – 16th December 2016, follow #TEAMBUSYWOMAN as Shay & our Community Ambassadors take you on Mini Adventures. BE INSPIRED, get creative, try fun Mini Adventure workouts and make fitness & health as part of our lifestyles & our priority. Or, create Mini Adventures to INSPIRE other Busy Women around you to do the same - to realize the benefits of regular fitness & healthy eats!
Workouts do not have to be 'boring'. Take that 1st step and let's get out of our comfort zones together! Do this with your SweatBuddy / squad – start your Mini Adventures and let's live better!
Watch our space for more details on our upcoming series & giveaways X
All photo credits to Jesse DeYoung (@jdy_photography)