For a more 'serious' Indoor Cycling experience, check out studios that offer Road style classes. Expect challenging terrains and intervals, intense hills, sprinting on flats and some serious races. For the competitive, some fitness studios even offer a leader scoreboard, where you'll get to track your performance real-time vs. the other riders.
For this series, we speak with a couple of awesome Indoor Cycling couples across Asia - Héloïse Chong & Guy Wilkes from Ryde Bangkok, Thailand; Victoria Martin & Bryan Tay from CruCycle, Singapore; Soojin Leu & Chris Van De Ven from GU Cycle Shanghai, China!
Today, we speak with Dianne Tan and Jeong of Anthem Indoor Cycling in Singapore.
What got you started & hooked on indoor cycling?
Dianne: I first tried indoor cycling back when I was a member with a gym and was attending the different classes available. I love that the entire class is driven by music, and the energy level of the class is amazing and contagious! After that - it became a regular part of my lifestyle, and eventually, I made the decision to be an instructor. :)
How would you value your workout partner?
He has definitely made me more motivated in working out and incorporating it into my daily lifestyle. When we workout together, he also helps me keep my form in check, making sure I don't injure myself!
What is the biggest benefit of having a partner that not only works out with you but is also doing the same workout as you?
Motivation! I have a really short attention span, so having someone working alongside me drives me further. He's also my source of inspiration - we constantly bounce ideas off each other, and think about how we can make our classes different & more fun for our riders!
Would you prefer working out solo or exercising together?
Exercising together! I've always preferred attending group fitness classes - whether with my partner, with friends or total strangers! Everyone feeds off the energy from the people around them - you get support & motivation from the instructor and others in the class. It is also a great way to make friends and be part of a wider community.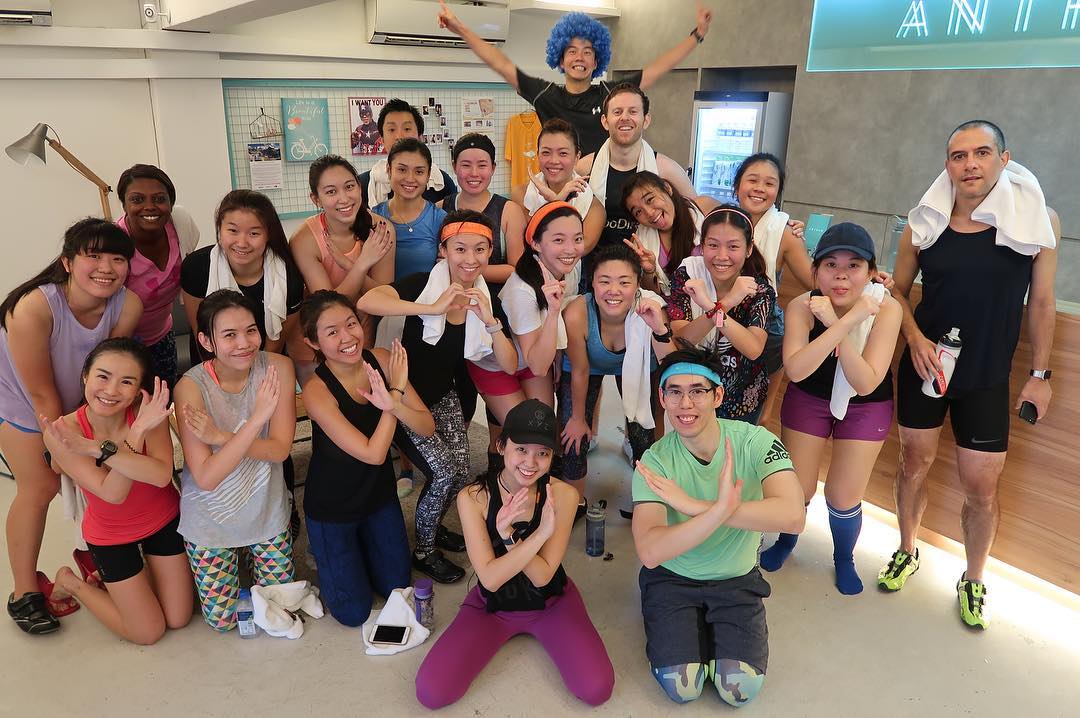 What are your morning routines and healthy couple rituals?
I like to start my morning with a cup of coffee, together with some light stretching. I prefer working out later in the day or in the evening - so I don't usually go for classes early in the morning!
On our off days, we usually try to start our day with a workout - and then take things slower the rest of the day: relaxing at home, catching a movie, or playing with our dog! We also like our own space - I like attending yoga classes and that also gives me some time to myself to recharge!
Do you think your relationship has made you healthier?
I think my relationship has helped me lead a more balanced lifestyle, and I definitely feel healthier both physically and mentally. Having a partner who understands and is also part of my exercise routines & workouts also helps - we can go for classes together and that's also how we spend time together.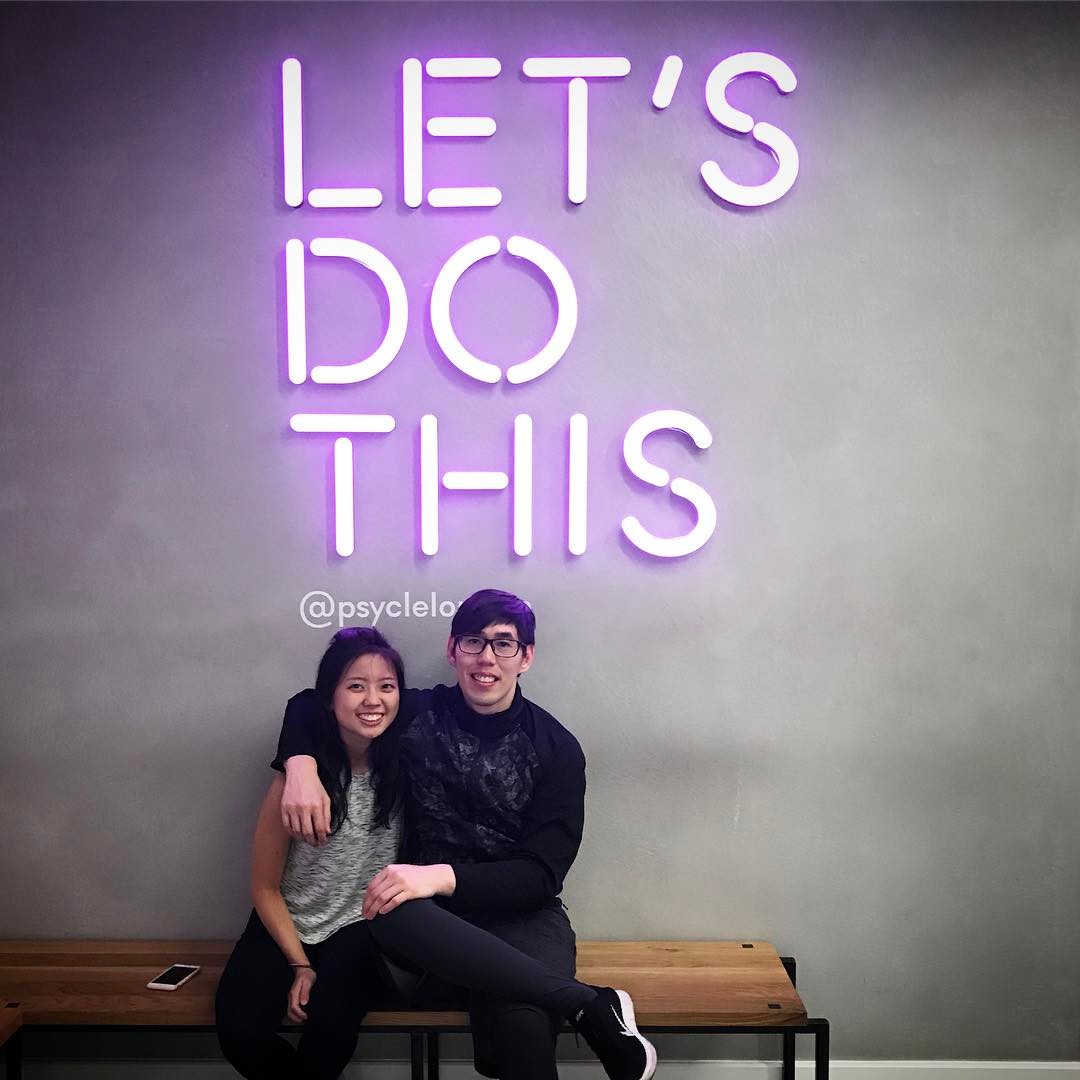 What's your philosophy in maintaining the balance between Busy and healthy lifestyles?
Nothing that's worthwhile is ever easy. It takes quite a bit of effort to strike a balance between one's career, health, family, friends, etc; and I think it's something that all of us are constantly striving to achieve - but that doesn't mean it's impossible. Time is what you make of it - so make time for the people and things that matter!
Could each of your provide a quick tip to Busy Women who are having trouble sustaining their fitness routines or are just about starting to exercise?
D: The first step is always the hardest. If you have a friend, co-worker or a loved one who's already actively working out - get them to be your motivator! Start small - once a week, twice a week... soon you'll love the endorphin rush you get after a good workout and you'll be craving for the next one!
Jeong: Set short term and realistic goals and commit to them. Once you start crossing these goals off as you get through them - they can only get bigger and better!
Do you see your partner as a competitor or a supporter?
D: I think a competitive element sometimes adds a bit of fun and challenge - but I definitely see him as a pillar of support in my life. We're pretty honest and direct with each other, so feedback's always a given! Sometimes when we're planning our classes - we use each other as guinea pigs especially when we're trying out new routines!
What is your view on Women Empowerment in Asia?
I think Asia has come a long way in Women Empowerment, and it's heartening to see the progress over the years, with corporations and organisations stepping up and leading the charge in championing gender equality.
Who would win the fight against Batman?
Harley Quinn. Haha, because who doesn't love Margot Robbie. ;)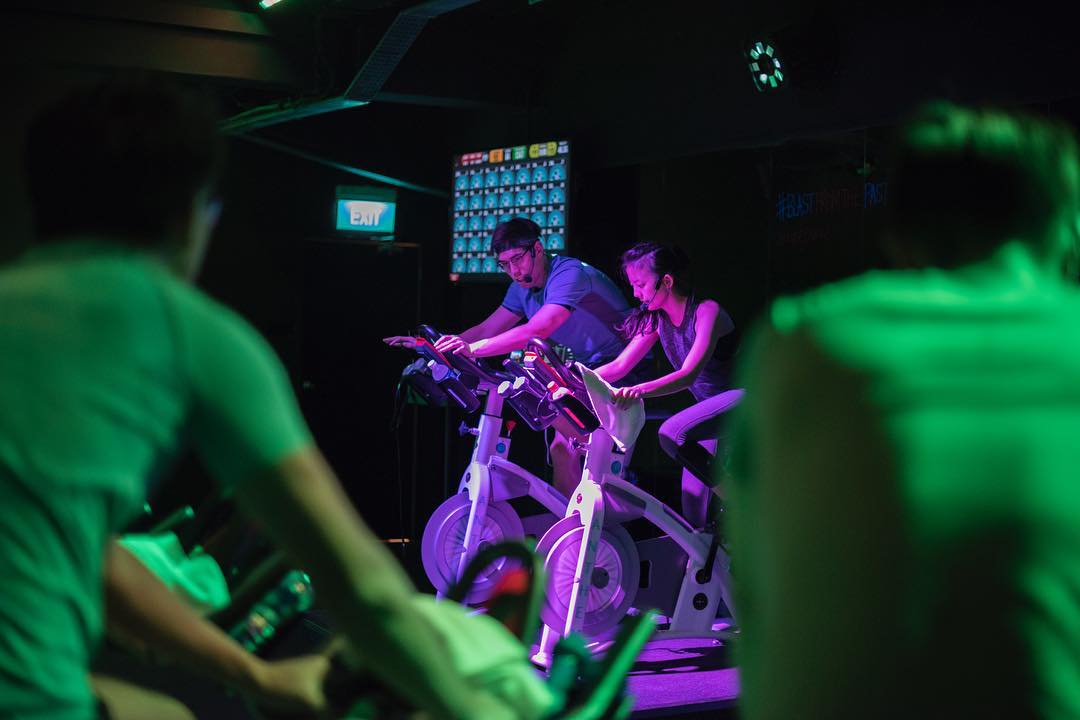 Favourite partner workout?
Team-teaching! (When both of us conduct an indoor cycling class together and take turns leading routines)
---
Looking for a SweatBuddy? We can help connect you with one based on your fitness goals & activities you like! Your journey to finding your SweatBuddy or tribe of SweatBuddies starts here - Singapore; Rest of Asia